CM's Corp. Mecha Action Series Gaofighgar With Goldion Hammer.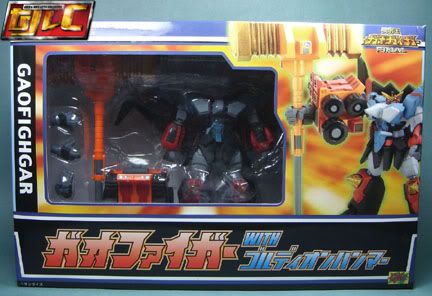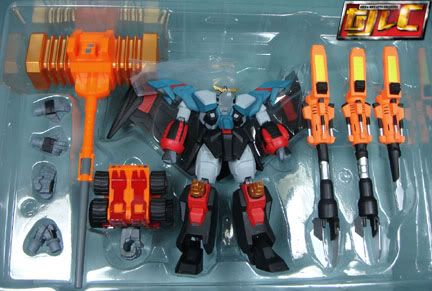 Two Gatling Drivers (one for Star GGG) and Dividing Driver.

Comparison with the Grand Glorious Gathering DVD version GFG.

Arm disconnects at the elbow.

The Hammer is a bit difficult to attach, you have to pry the fingers and insert the hammer handle. At first I thought it was similar to the Kaiyodo Robot Museum Goldion hammer and that the Hammer head disconnects at the handle, boy was I wrong! I almost broke the hammer(heard a loud snap, good thing it didn't give all the way. Whew).

Goldion Hammer!!!

Gold