CMs' Corp. Patlabor Trading figures series 1
CM's released the Gashapon/Trading figures to compliment their Brave Gokin Patlabor.
The Wave includes: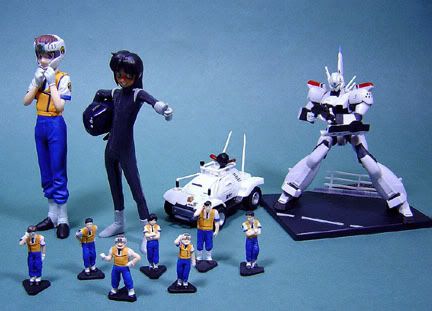 -Noa Izumi(Ingram 01's pilot)
-Badrinath Harchand(Griffon's Pilot)
-Tokyo Metropolitan Police Special Vehicle Section 2, Division 2
-The Type 98 Command Car
-Ingram 01 with revolver
-Ingram 01 with Shotgun(secret/chase figure)
With the Brave Gokin Patlabor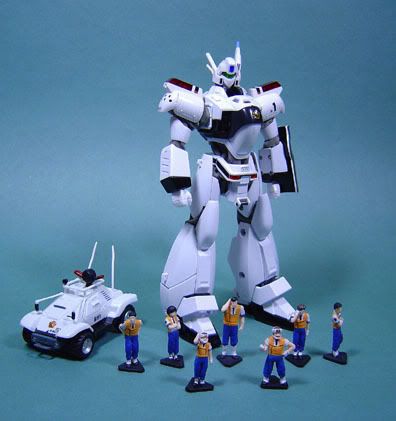 I think the scale works better with the Gashapon Patlabor that comes with this series than it does with the Brave Gokin. Still, all things considered, it's a nice "add-on" to the Brave Gokin Patlabor.
Tokyo Metropolitan Police Special Vehicle Section 2, Division 2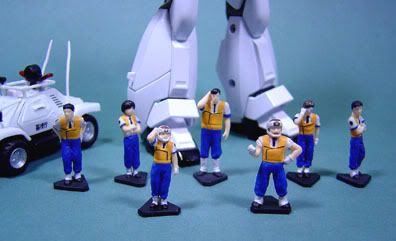 More about the individual characters here:
http://en.wikipedia.org/wiki/List_of_characters_in_Patlabor
Type 98 Command Car (made with just plastic unfortunately)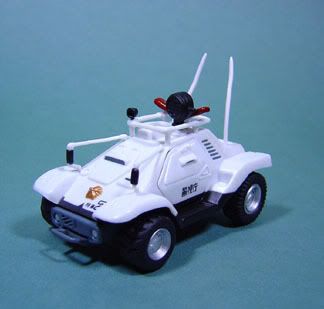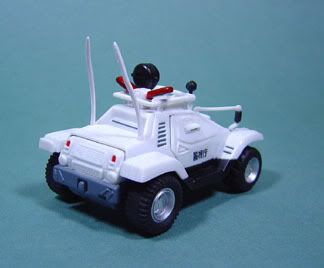 Noa Izumi with the Brave Gokin Patlabor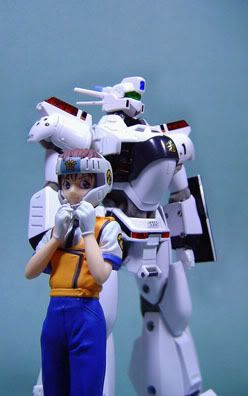 Gold