CM's Mecha Action Series Gadget Feather Genesic Gaogaigar.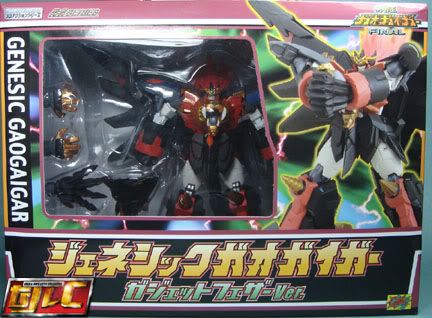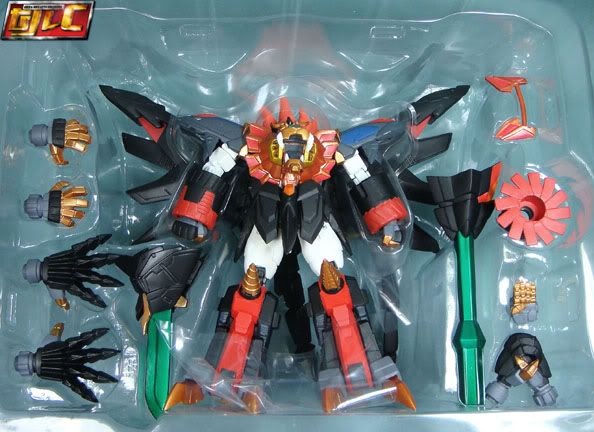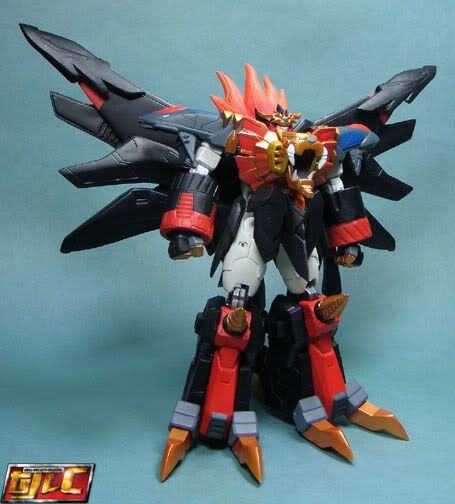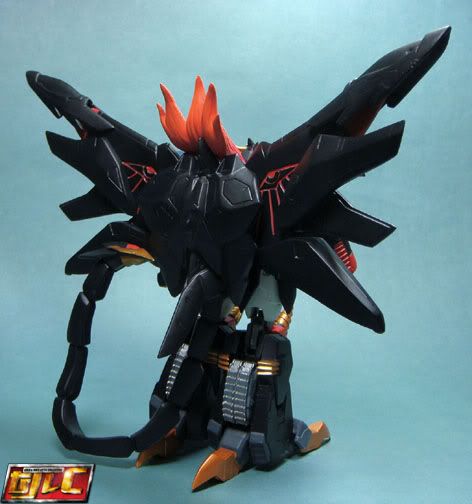 Will Knife!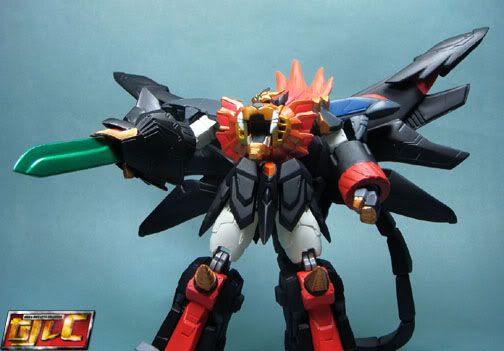 Bolting Driver!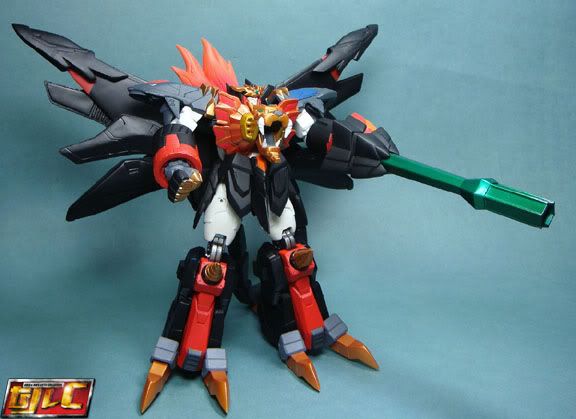 Protect Shade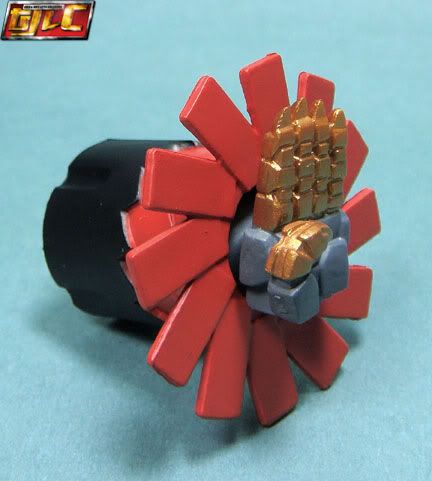 Comparison with the Grand Glorious Gathering DVD boxset Genesic Gaogaigar.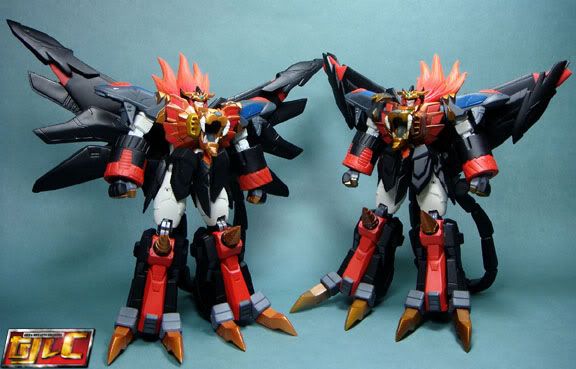 Slighty different shade of yellow.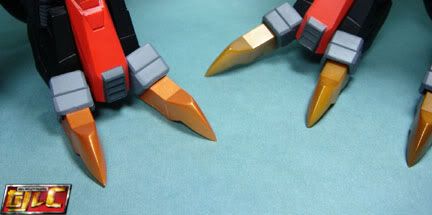 20Hell[/size] 20and[/size] yellow20 Heaven!![/color][/size]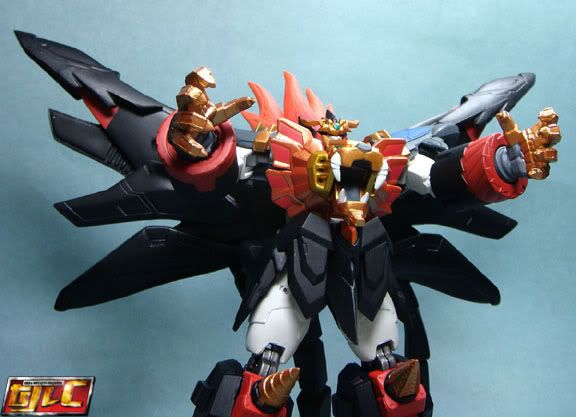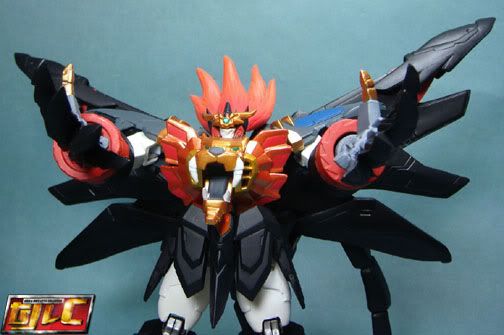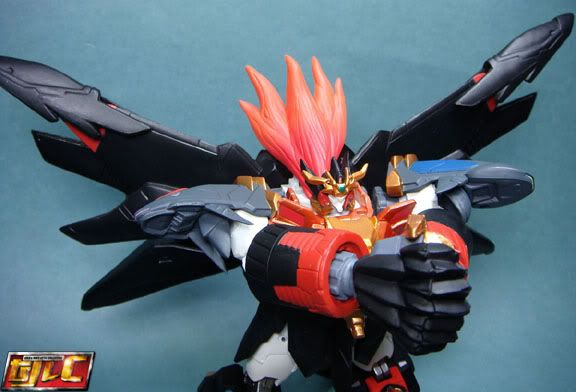 Well, the good news is, these figures are on the market now for those who weren't able to get the DVD boxset version (it's selling for $400). The bad news is that the joints are still as bad the first versions. The ankles, knees and elbows are very loose, causing both the GFG and GGGG to topple over at times if posed unbalanced.
Swapping out the fists are still a problem for the GFG (hence I didn't take any pics the Hell and Heaven, Dividing Driver or Protect shade). The GGGG's fists are easier to swap out but doing the Protect Shade requires removing the outer forearm from the shaft. Which is no easy task, so I didn't take the chance.
Generally, unless you're a diehard for GGG items, I would stay away from these figures and hope Kaiyodo does a Revoltech series of them. In fairness though, these are better than the Yujin figures (the gold paint rubs off on those, gross) and the joints on the MAS Gaogaigo did seem better, so maybe it's hit or miss?
That said, I really hope the upcoming MAS Mekanda Robo has better joints. Because that would really be disappointing if that particular figure still had such glaring quality problems.
Gold