Cobra Legions ~ Army Building Phase Nineteen
-Resolute Cobra Trooper
-Viper and Iron Grenadier update
Thanks to local Ebay Seller Gunze01, I finally have 10 Resolute Cobra Troopers. I was very, very fortunate to find someone selling all 10 in one auction, this was one of the Troopers I wanted to army build but missed out on the mall release of the final 25th Anniversary wave. So thanks again Gunze01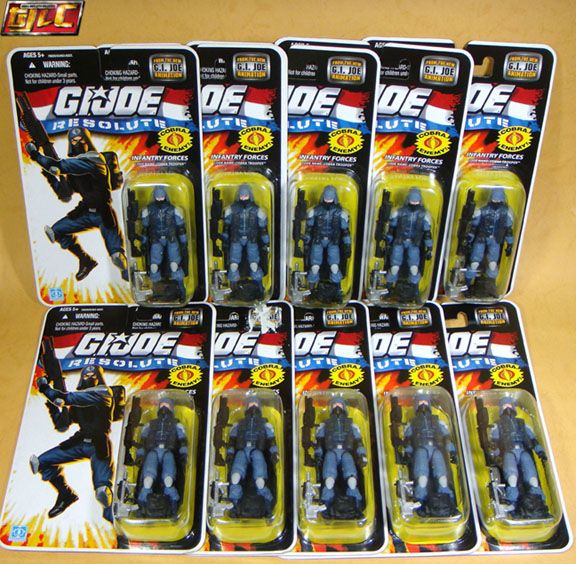 COBRA LEGIONS!

Resolute Cobra Trooper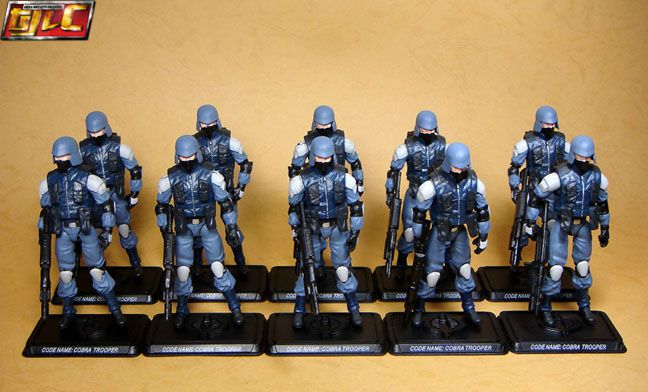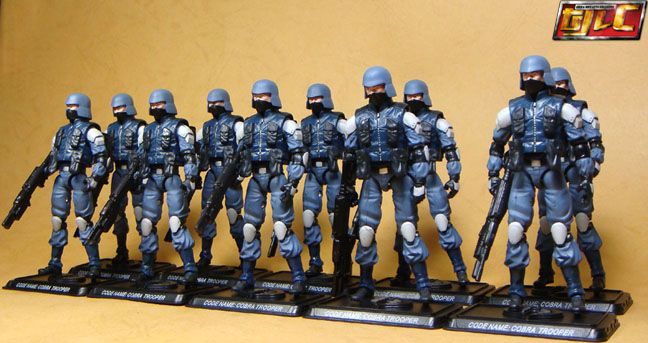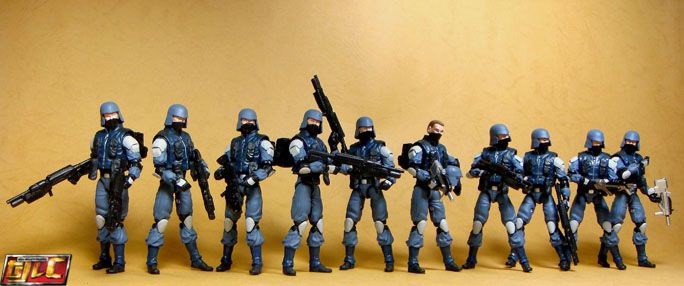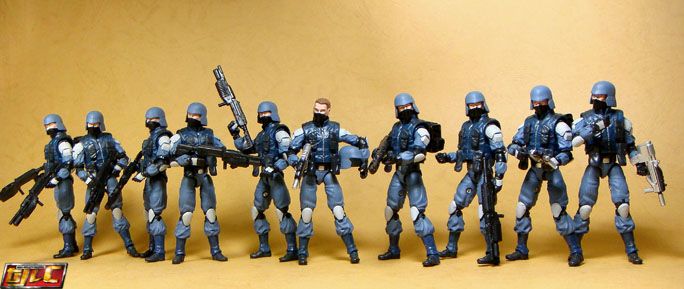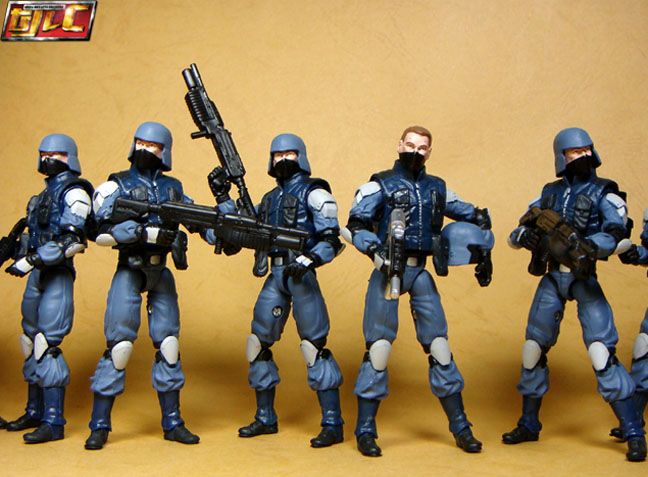 Cobra Viper and Iron Grenadier Update
Over the past few months, I've still been buying up loose and carded troopers for army building. Here's an update on what's been amassed so far, including my originals.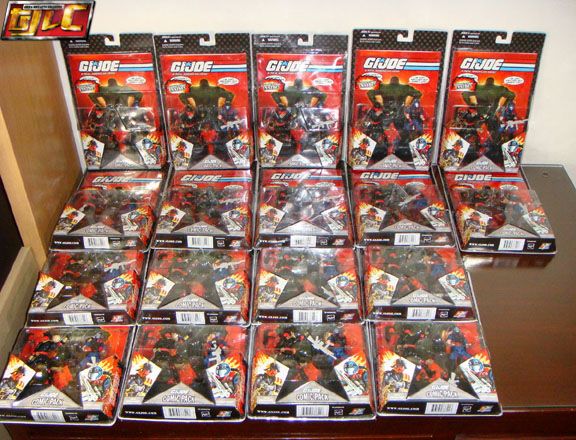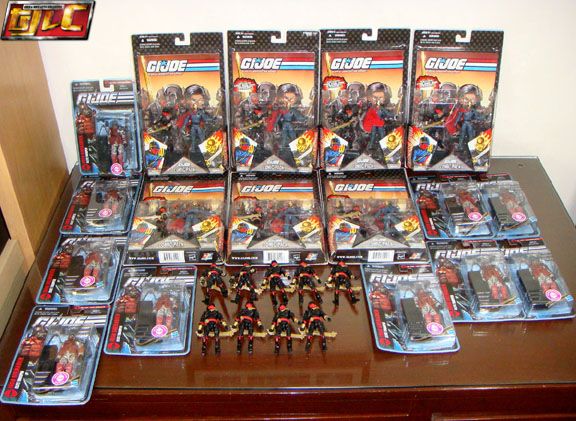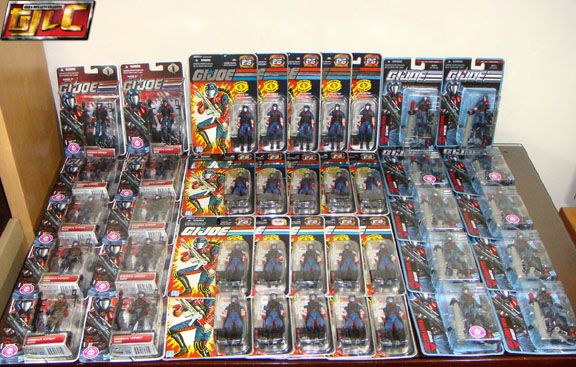 I didn't have time to break them all out and redo the group shots, maybe later on.
Gold