Voltes Camp Big Falcon Custom by Bricua
A fellow collector did this custom from me a few years back. It's made from wood so it's a little heavy. It stands roughly 20 inches tall and 16 inches wide and 10 inches deep. I love the grooves on the walls of the outer sections. Good detail on that.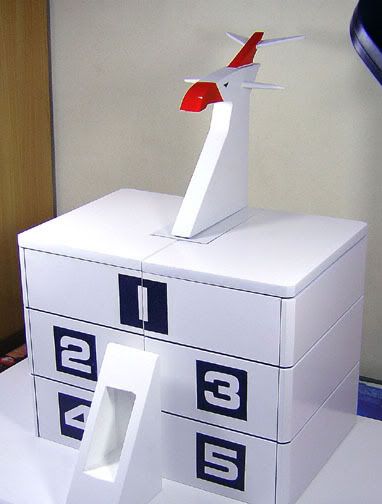 Please click on the smaller images to view larger pics.
I really love the detail on the Falcon head.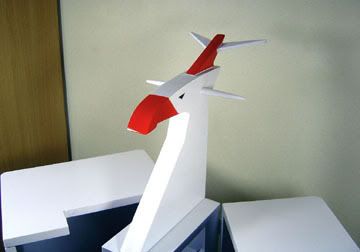 Backside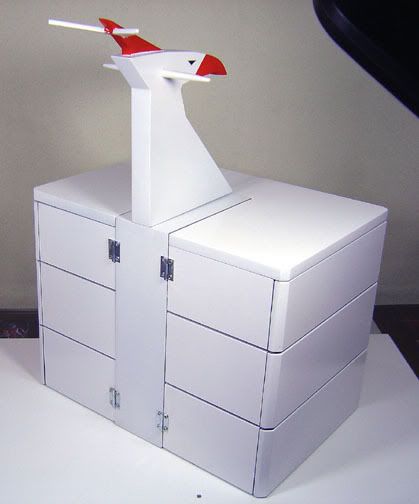 Voltes Team prepare to launch!!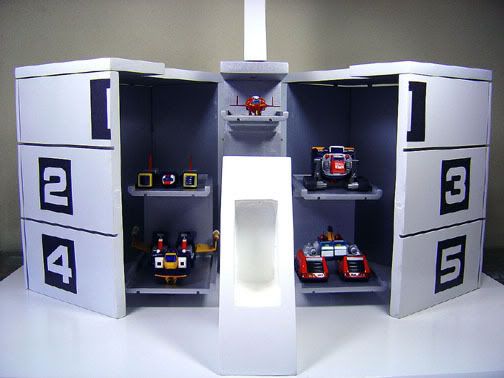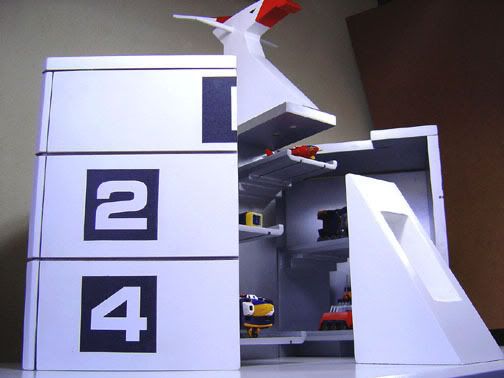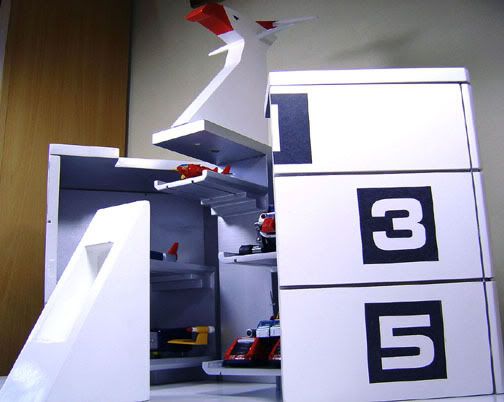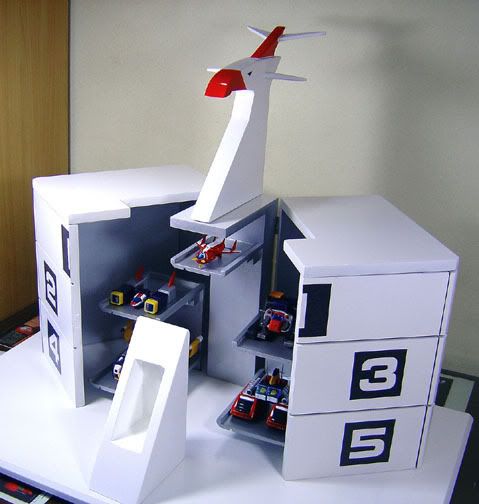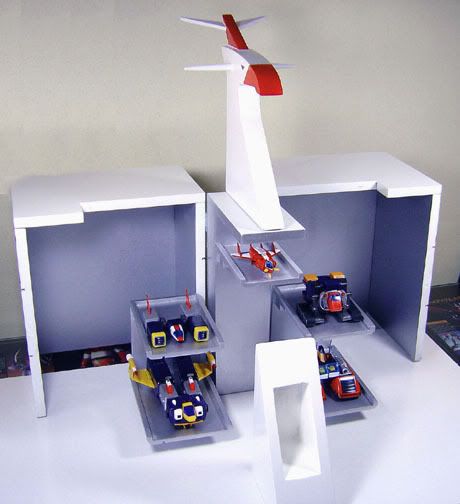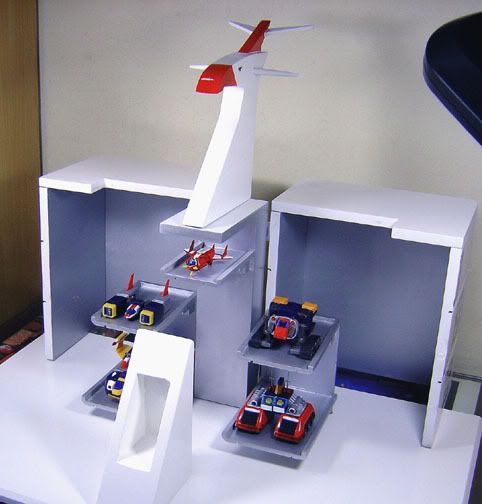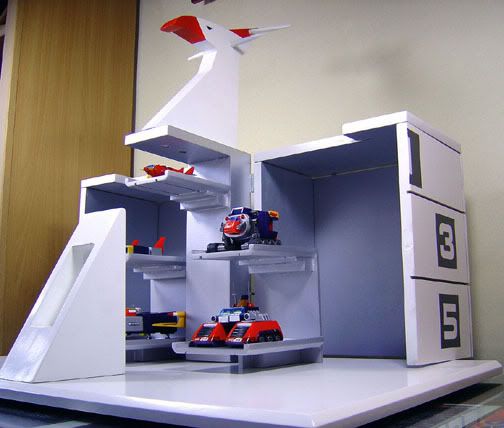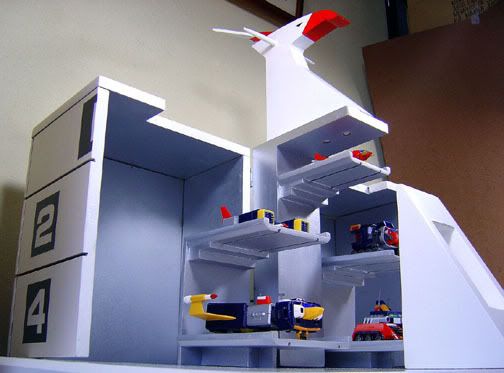 Next to Soul of Chogokin Gx31 Voltes.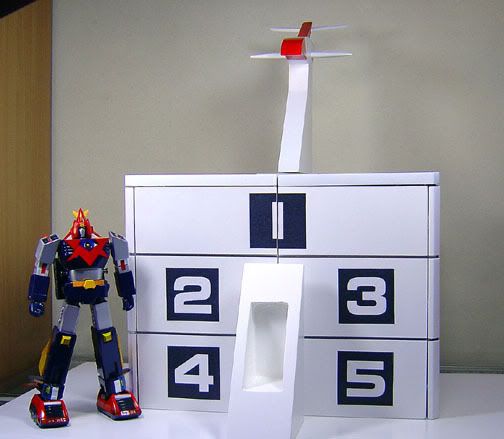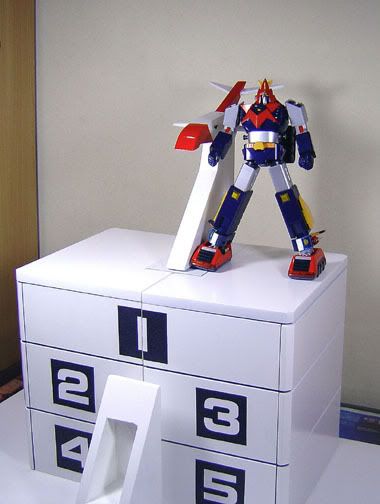 BTW for the curious, it can't house the old Popy Voltes DX toy(the Popy Voltes is just way too big). The whole thing can be collapsed into a 26″x17″x8″ sized box. It's still very heavy though.
Gold