DC Collectibles Batman the Animated Series Gray Ghost
Unfortunately, it seems in an effort to cut costs, starting this wave they dropped the display base. Too bad. It was nice having those to help prop up the figs.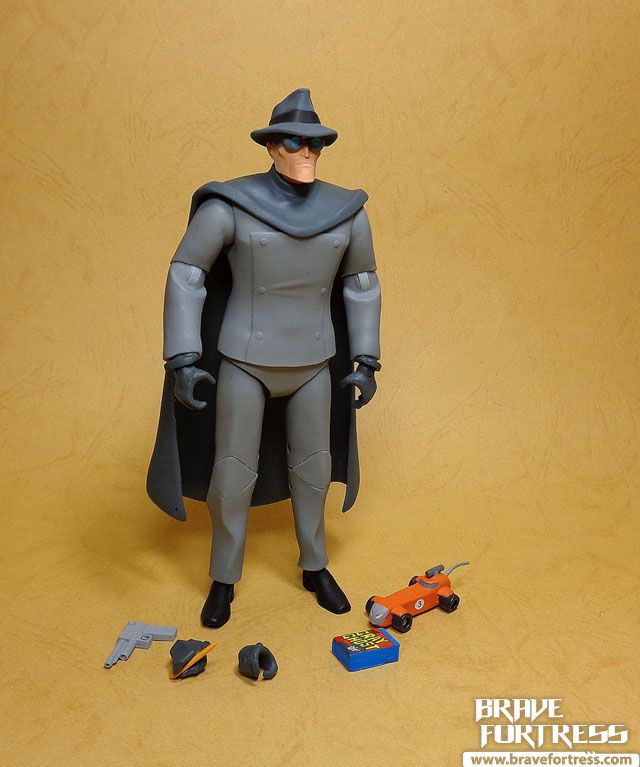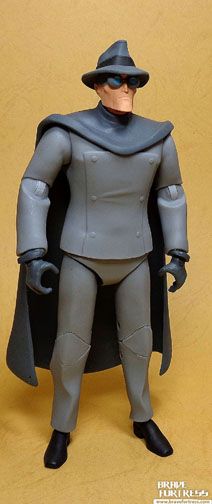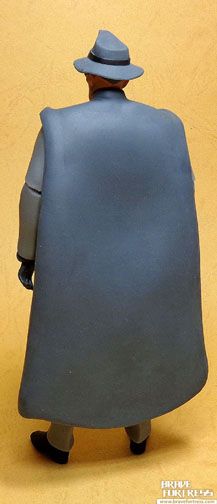 Based on the character from the episode Beware the Gray Ghost, Batman needed the help of an old actor, Simon Trent aka the Gray Ghost, (voiced by Classic TV Batman Adam West) to help solve a case that copied the plot from one of the show's episodes.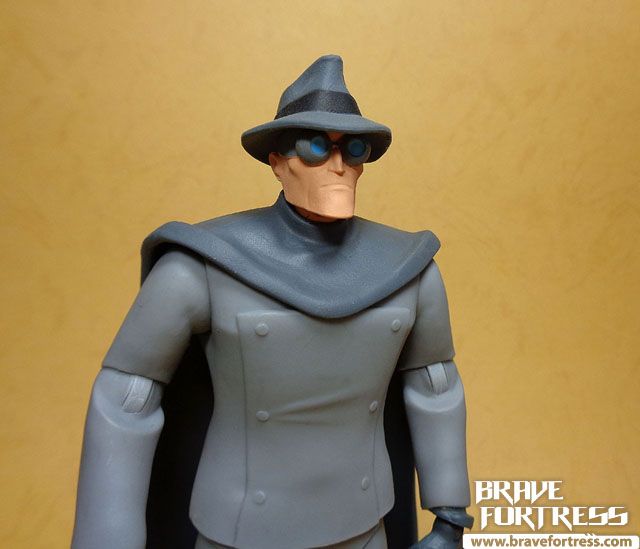 The Gray Ghost TV series was about the fictional adventures of a masked crime fighter and would essentially serve as one of the inspirations for Batman to a young, impressionable Bruce Wayne, who grew up watching the television show.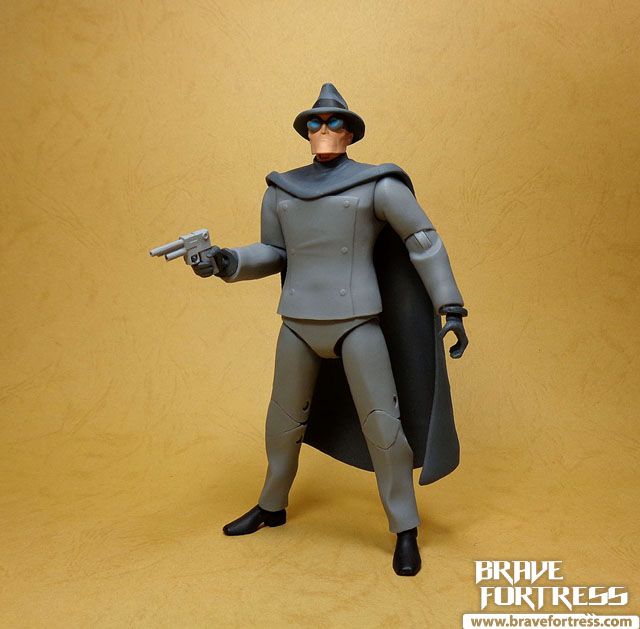 The set comes with the remote controlled toy car used by a mad bomber in the episode.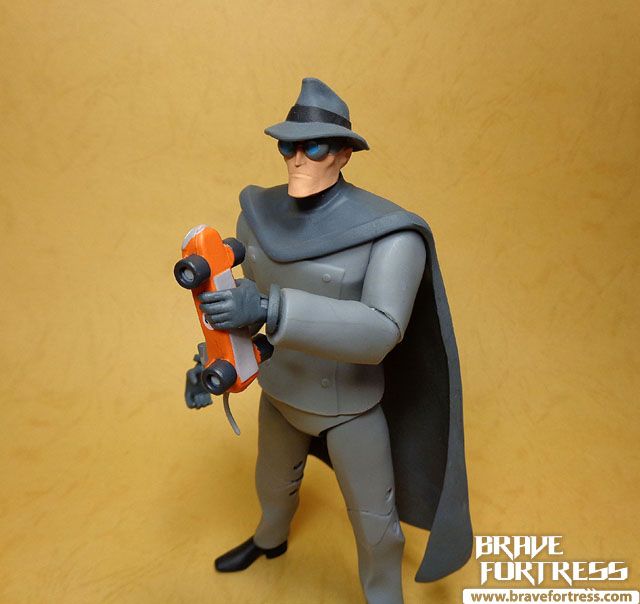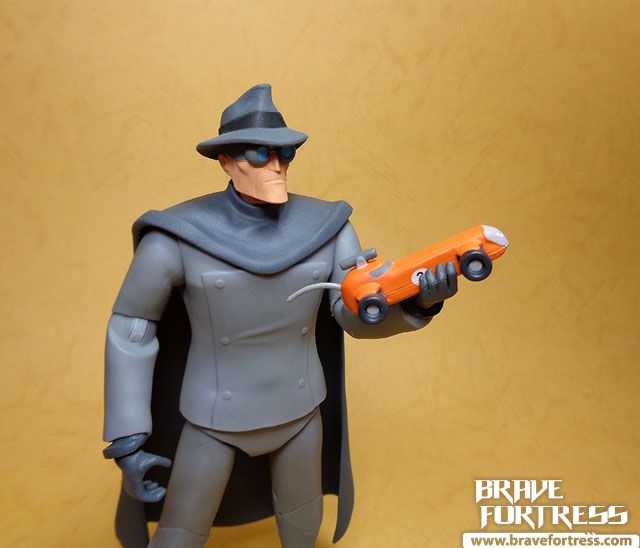 At the end of the episode, thanks to his efforts in helping stop the mad bomber, Simon Trent is hailed as a real-life hero and his career is revitalized. To recreate this scene, this figure set comes with a home video tape (VHS probably) accessory and a "pen" for him to autograph and dedicate to his fans (and Bruce Wayne). Too bad this set doesn't come with a Simon Trent head to recreate that final scene, that would've been the perfect match to these accessories.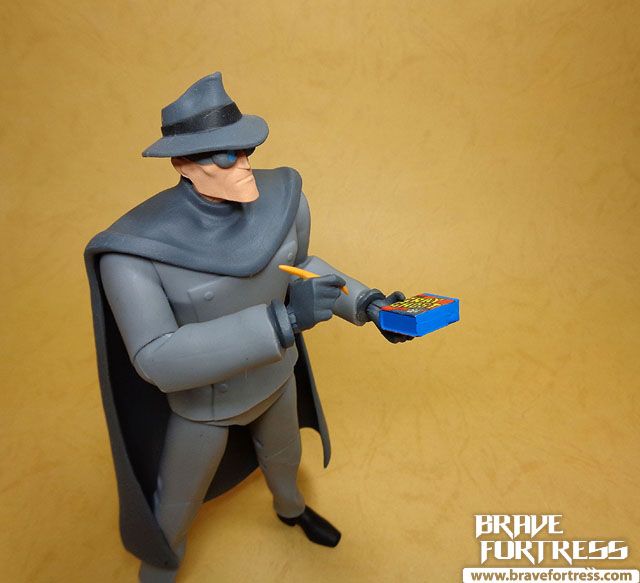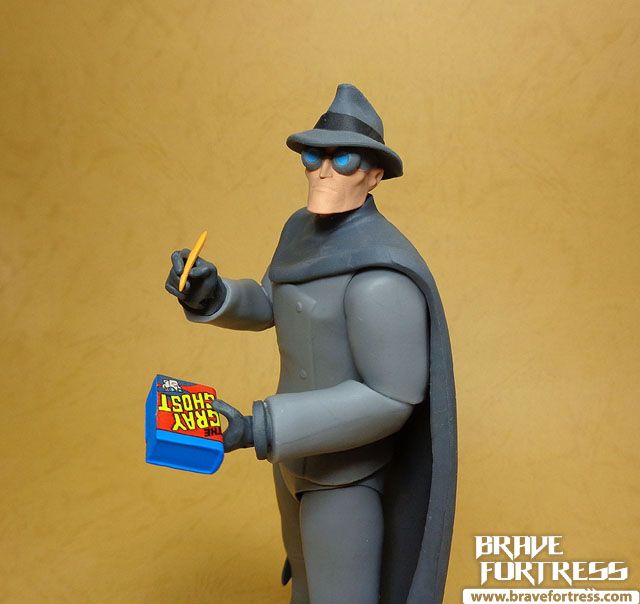 The Gray Ghost would also later make a short cameo in Batman Beyond, where Bruce dons part of the costume (hat and goggles) from his trophy case to hide his identity when the Batcave becomes compromised by the villain Inque.
Later still, the Gray Ghost is briefly featured as the movie Terry Mcguiness saw as a child (the Gray Ghost Strikes) in a flashback scene in the final episode of Justice League Unlimited (Epilogue).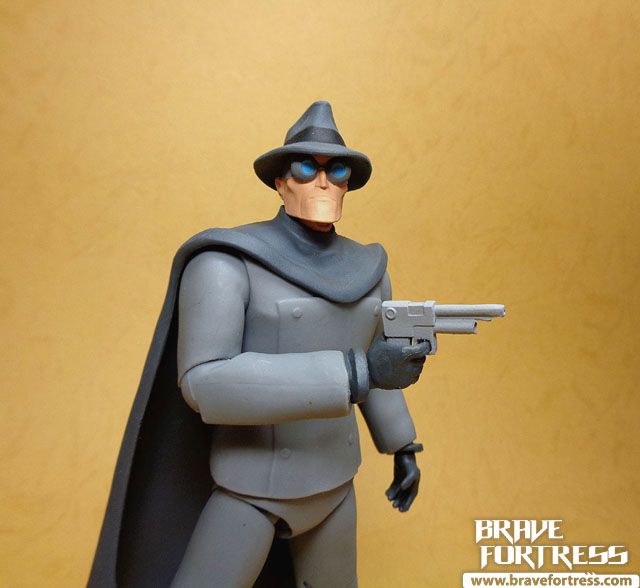 Gold