DC Collectibles Batman the Animated Series – The New Batman Adventures Ver 2.
I had been looking for this version for REALLY long time. I was hesitant to order it from Ebay, since I couldn't be sure if the sellers would actually ship me the Version 2, which featured new "pinless" joints. I was very fortunate to come across this one at a local comics store. It's a shame its packaging was pretty beat up, but at least still sealed. I grabbed it in a heartbeat.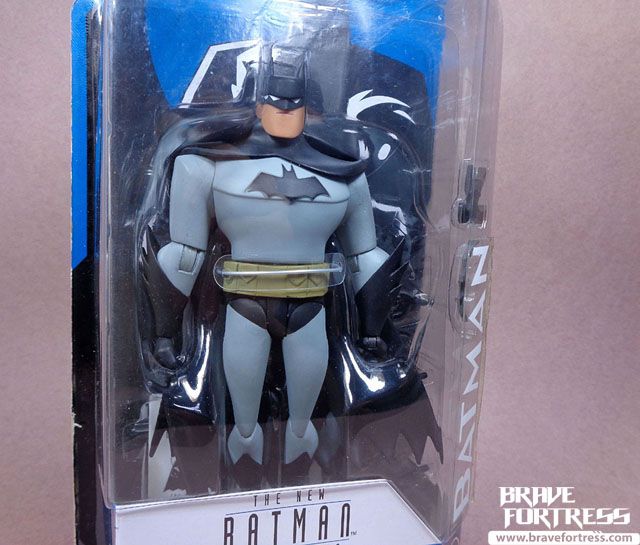 From the looks of things, thankfully, the figure still comes with everything the Version 1 did back in the day. Including the Grapnel Gun and Batarang, as well as the display stand and extra cape.

The old Version 1 figure review.

I'll probably open this guy down the road when I finally have the entire series up on display. 🙂
I wonder if I'll come across version 2 / "pinless" BTAS Catwoman somehow later on?
Gold