DC Collectibles Batman the Animated Series Two-Face
Unfortunately, it seems in an effort to cut costs, starting this wave they dropped the display base. Too bad. It was nice having those to help prop up the figs.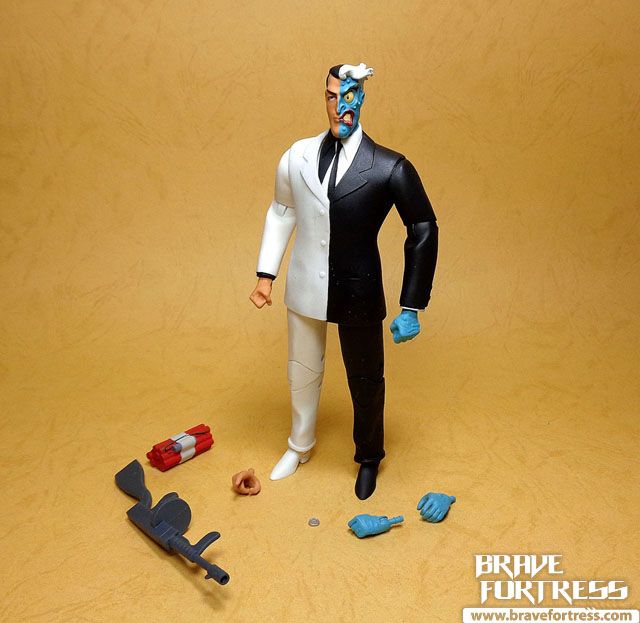 District Attorney Harvey Dent's fractured psyche finally manifested itself when half of his face was damaged in a factory explosion involving mobsters (it was acid in the comics). Prior to his accident, Dent was already harboring mentally unstable rage and was bordering on schizophrenia. The accident only provided an outlet for his madness to emerge fully.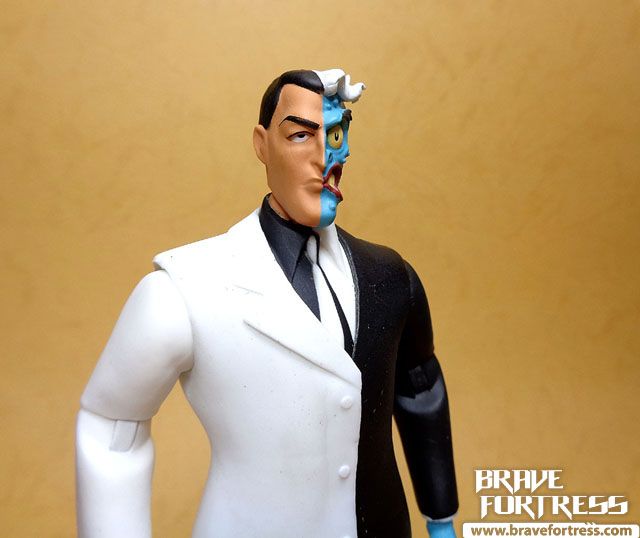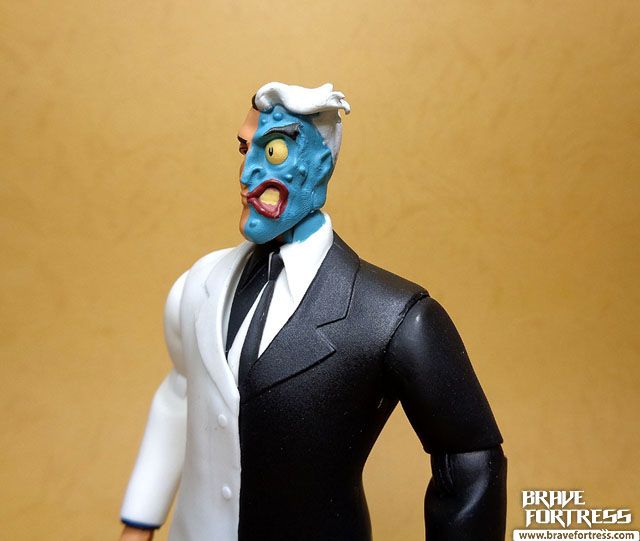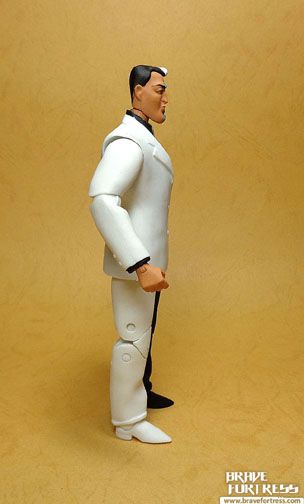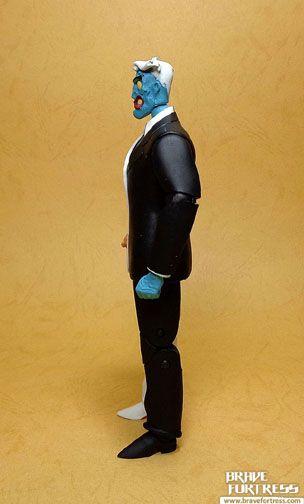 Two-face comes with his classic mobster-styled Tommy gun.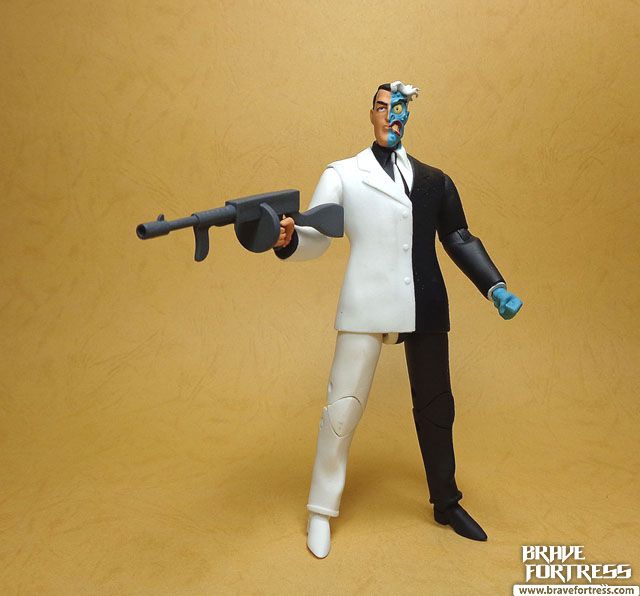 He also comes with a pack of explosives.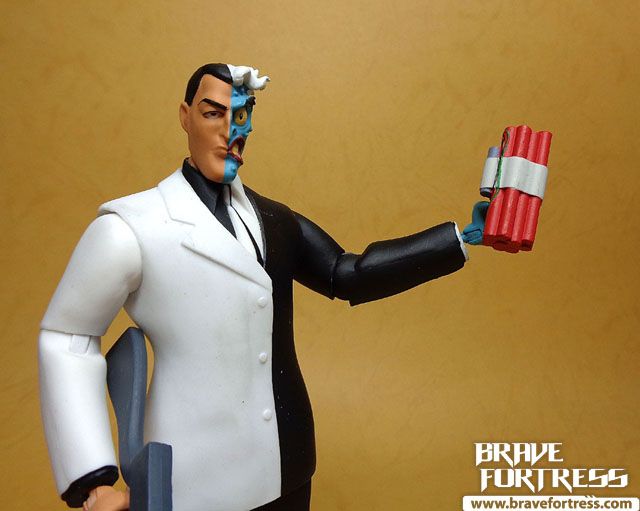 Last but not least, he comes with his two-sided coin. Ironically, I tried checking the coin and both sides have a "clean" look. I guess they didn't or couldn't make the scratched side detailed enough to be picked up by the mold. Heh, oh well.. Do note that the coin is very, very small and can easily be lost (I almost lost mine when it fell off the table during the photoshoot).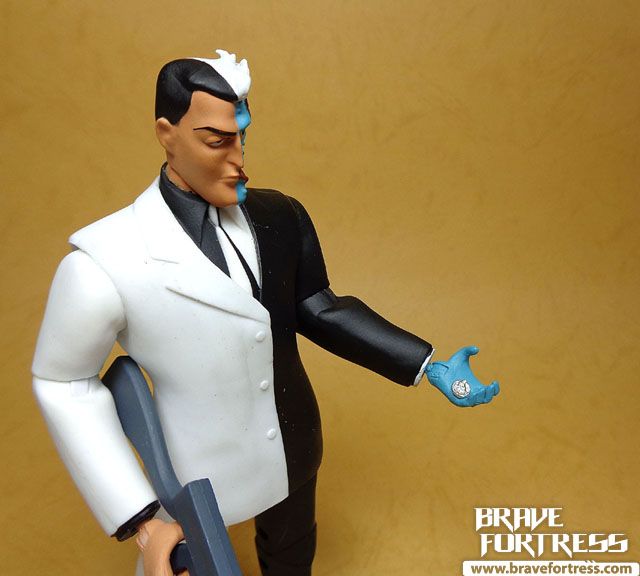 I think I prefer this model over the Two-face from the New Batman Adventures from Batman the Animated Series Wave 1.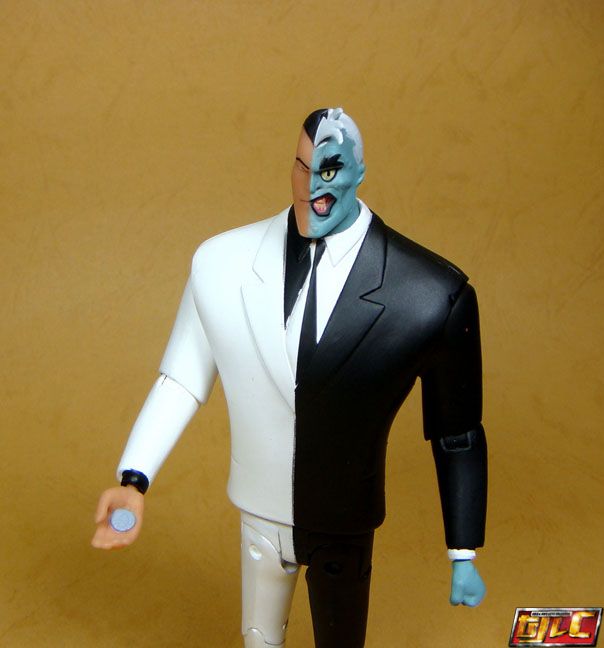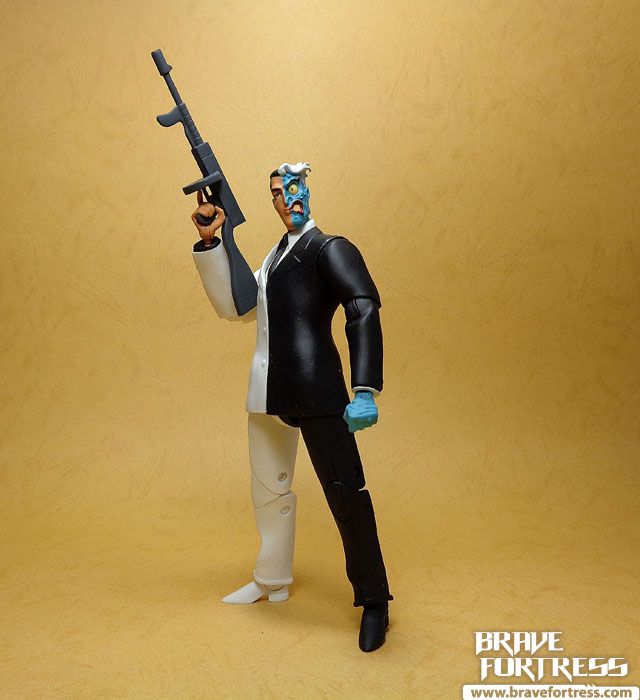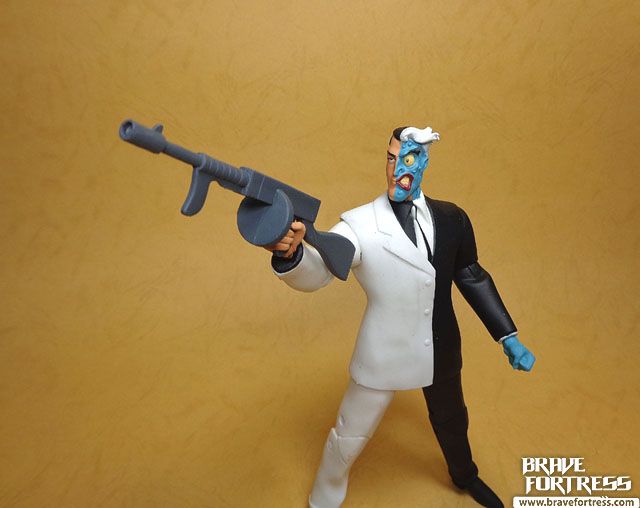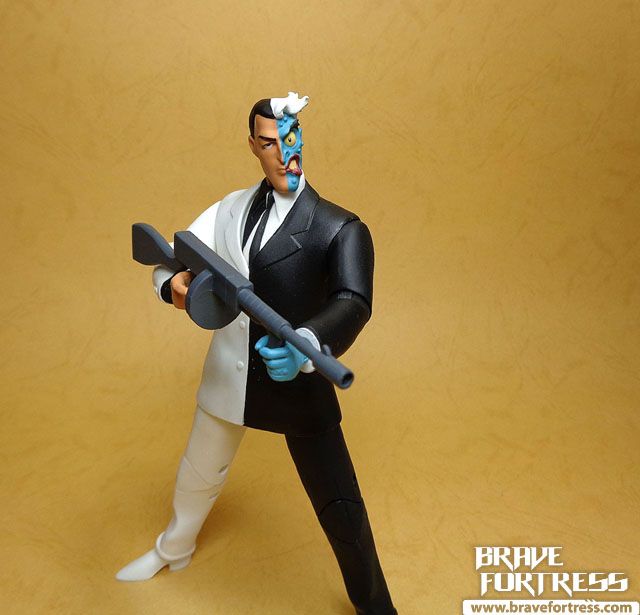 Gold