DC Direct Armory Batman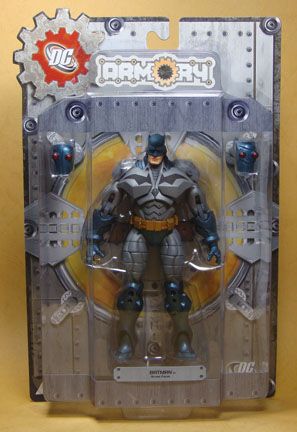 From the Batman comics story arc "As the Crow Flies" Batman donned this getup to combat a mutated Scarecrow (now called "ScareBeast"). It doesn't feature any real weapons or abilities other than enhanced strength and speed.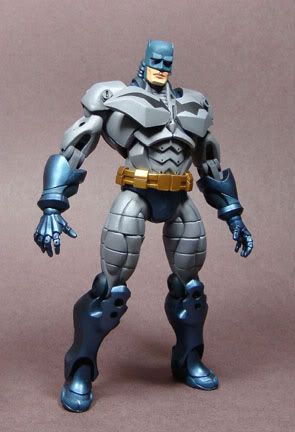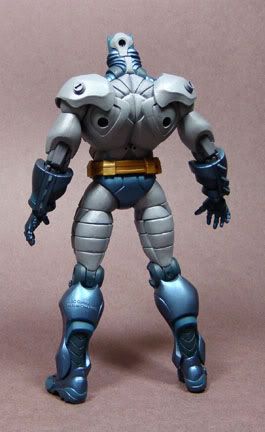 It also features two faceplates, normal and damaged.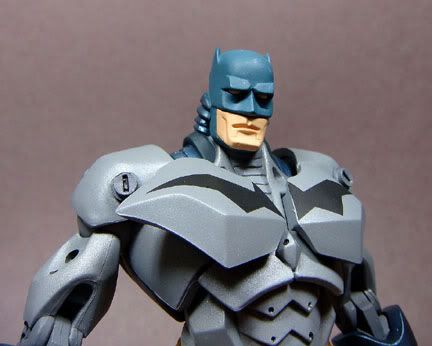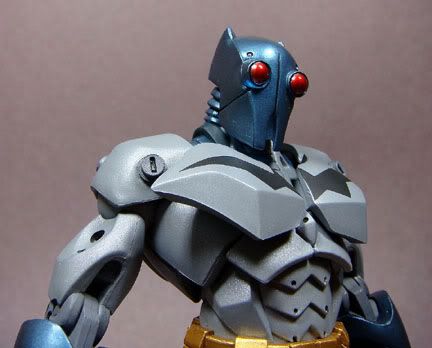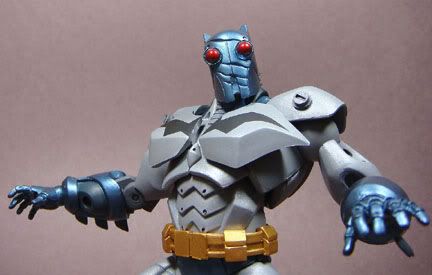 Another great thing about this figure is the increased articulation compared to your standard DCD figure.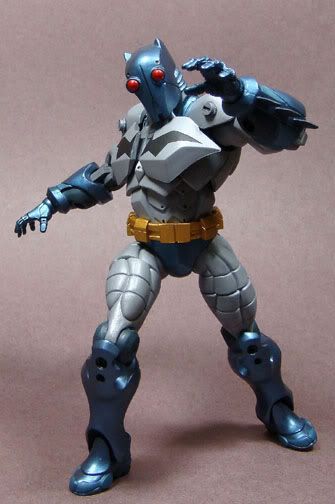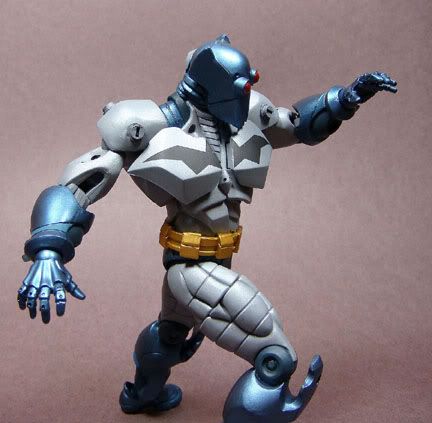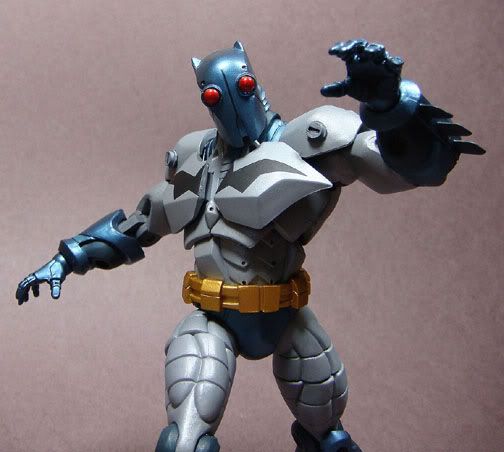 Next to Marvel Legends modern Ironman.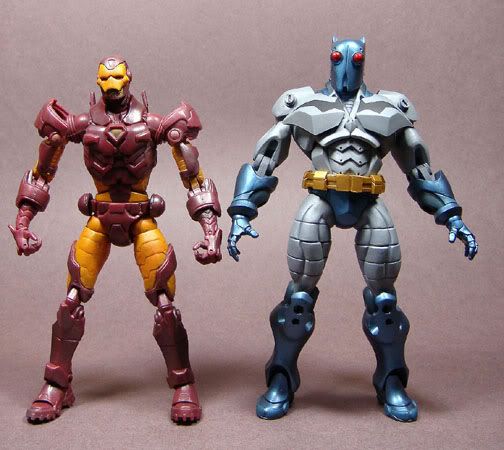 As much as I liked this figure, I really would've liked it more if they made the armored Batman from the original Batman-Predator crossover.
Gold