DC Direct Batman and Son Series 1
Batman
Robin with Damian Wayne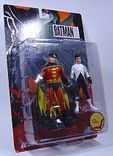 I decided to only get Batman and Robin from this series, I passed on Joker and ninja Man-bat.
Batman and son(s)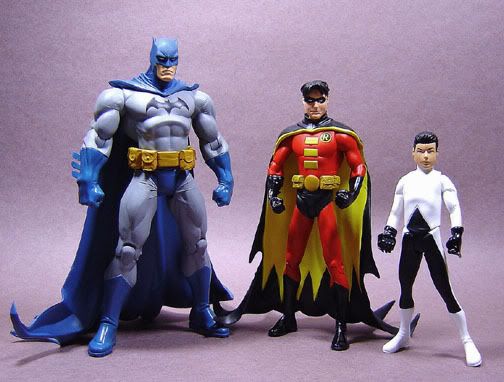 Damian is the supposed son of Batman and Talia (Ra's Al Ghul's daughter) from the 1980's story of Batman: Bride of Demon. Damian personality is shown to be that of an arrogant brat.
Batman and Robin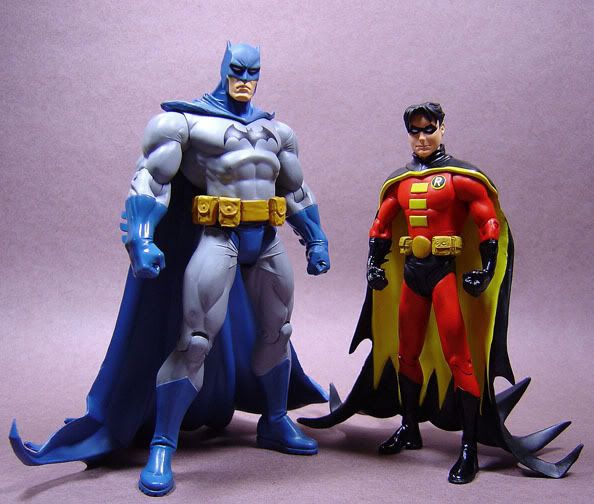 Based on the art of Andy Kubert, this Batman is a bit chunky. But I really love the length of the cape.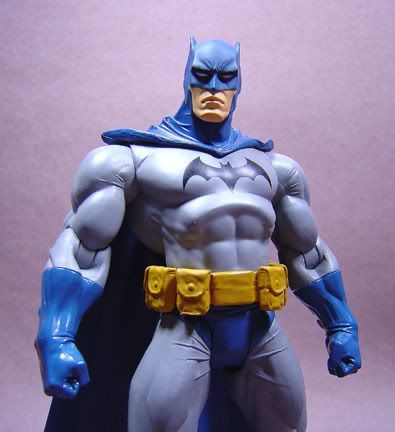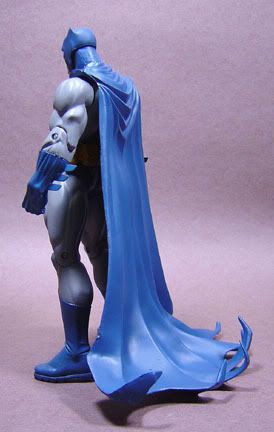 Robin is wearing his new costume, reminiscent of the 1990's Batman The Animated Series costume that Tim Drake wore in the last season (except for the difference in the length of Tim's cape and sleeves). The length of the cape is also fitting for posing it next to Batman. Robin also looks leaner and meaner compared to the old "Contemporary Teen Titans" Robin.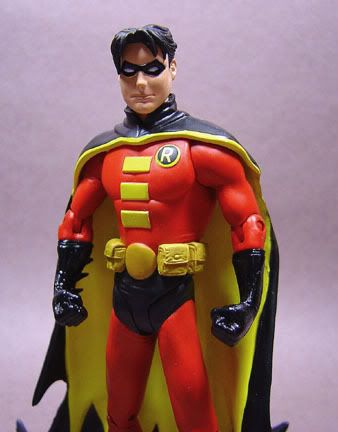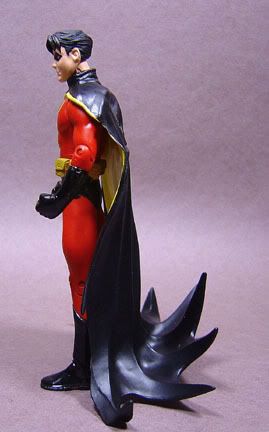 With the old Jim Lee "Hush" Batman.

(L-R) Jim Lee "Hush" Batman, "Batman and Son" Batman, Robin, "Contemporary Teen Titans" Robin.

Gold