DC Direct JLA Batman based on the artwork of Ed Benes.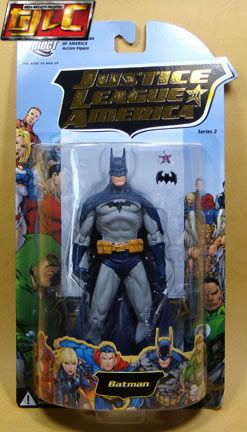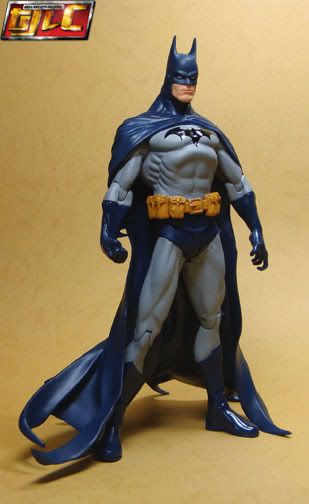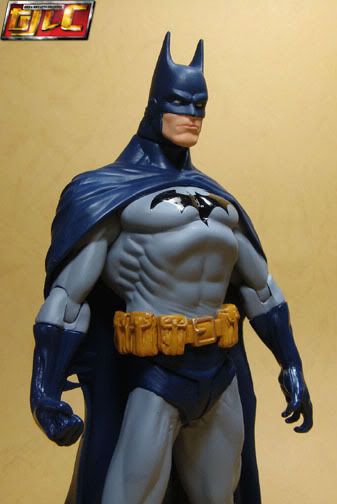 His nape is a bit off, notice the protruding base.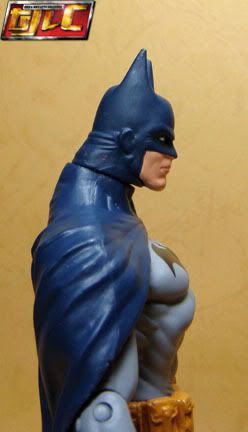 Despite the cape, it can still be pretty poseable.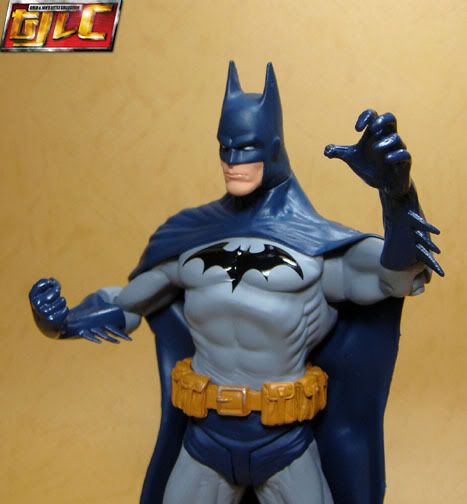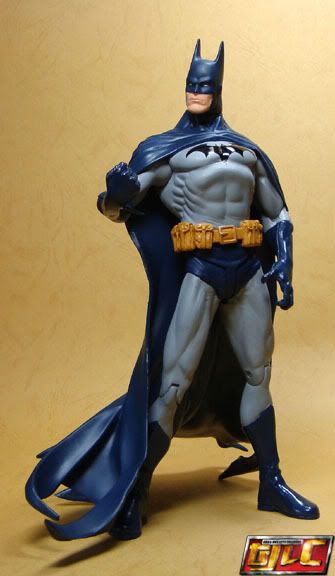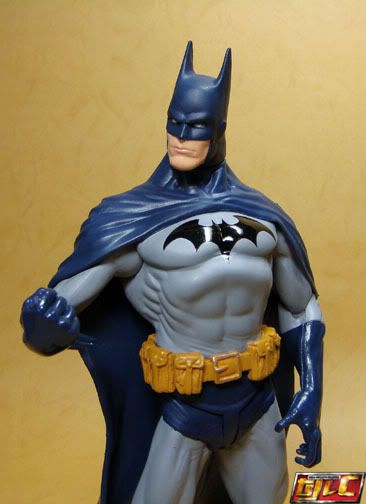 Comes with mini Starro and Batarang.

Compared with the other Batmen.
(L-R) JLA, HUSH (JimLee), Batman and Son (Andy Kubert)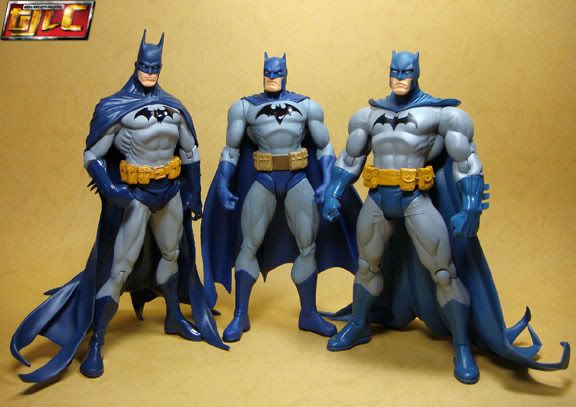 With Andy Kubert Bats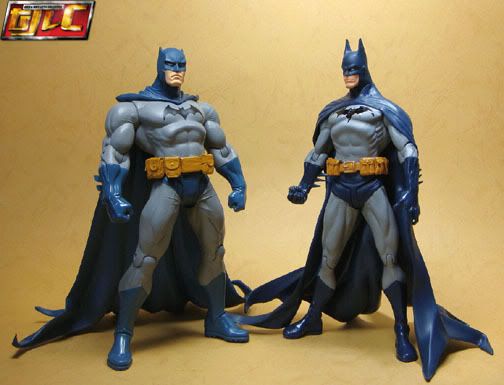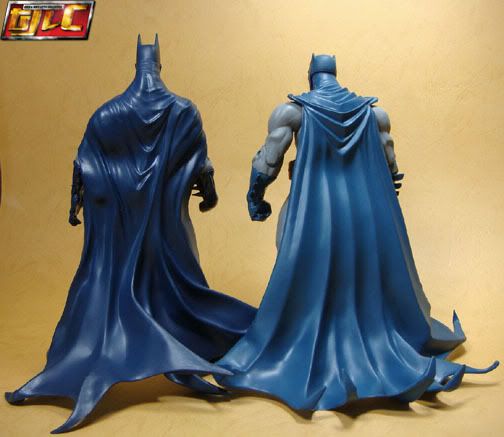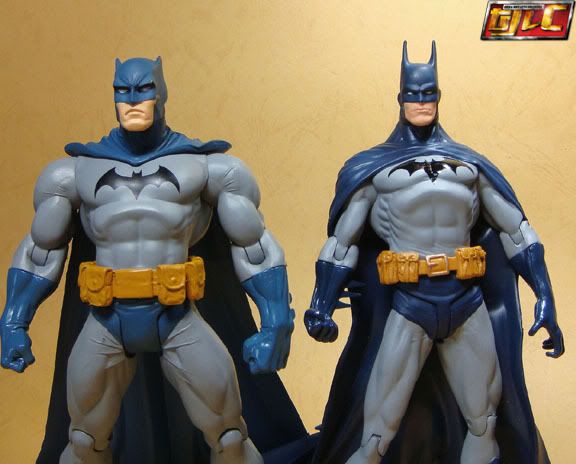 With JimLee Bats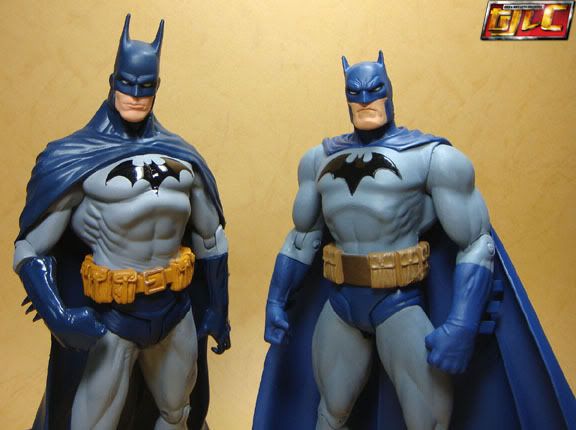 Ed Benes World's Finest!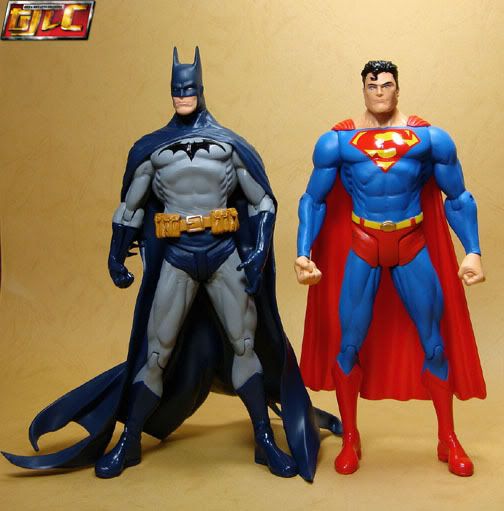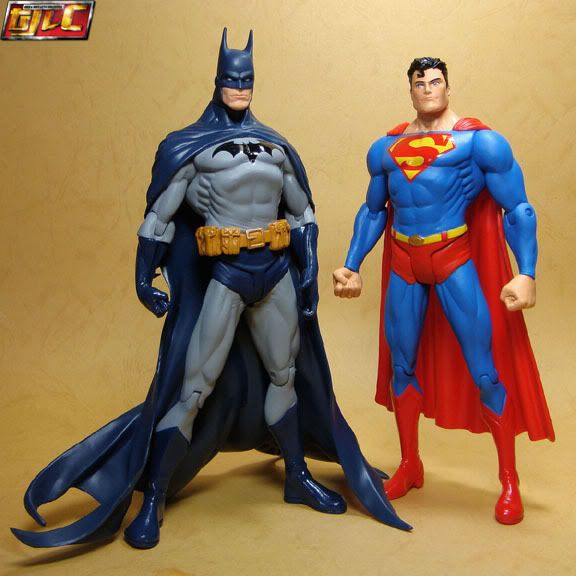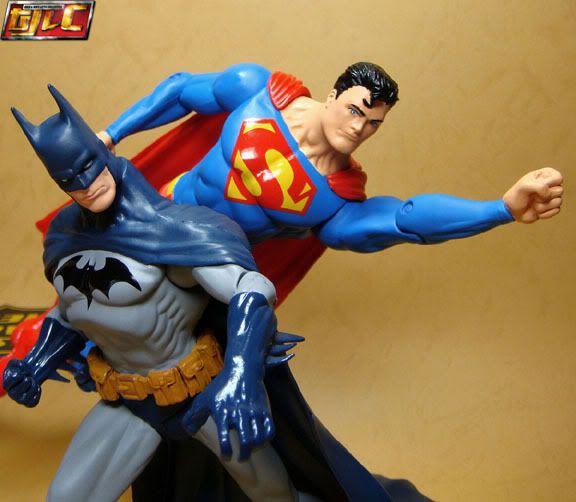 Gold