DC Direct Secret Files Series 3 Batman Rogues Gallery 2
Hugo Strange
Joker
Poison Ivy
Two-face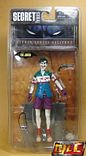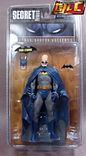 Hugo Strange. The mad psychiatrist, who is so obsessed with Batman he even dresses himself like the Caped Crusader. One of the few villains who has correctly deduced Batman's true identity as Bruce Wayne.
The glasses can't be removed.

Batman's head sculpt is based on the art of Brian Bolland (I think).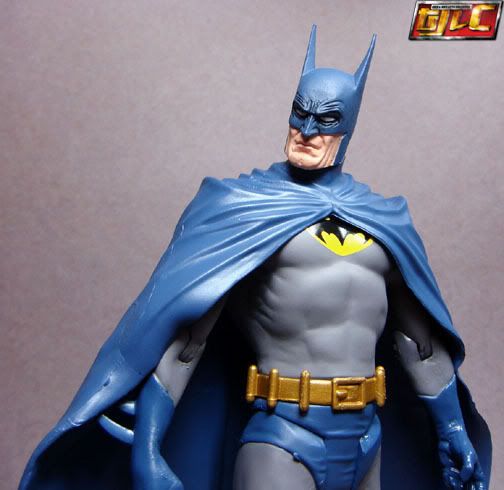 Poison Ivy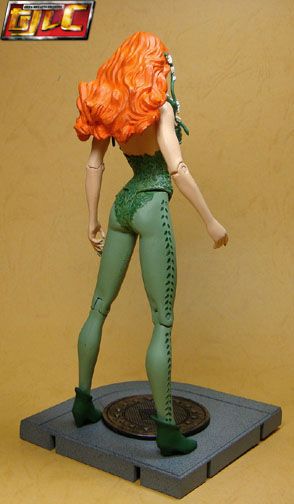 A definite huge improvement over the Hush DC Direct Poison Ivy, at least this one stands better.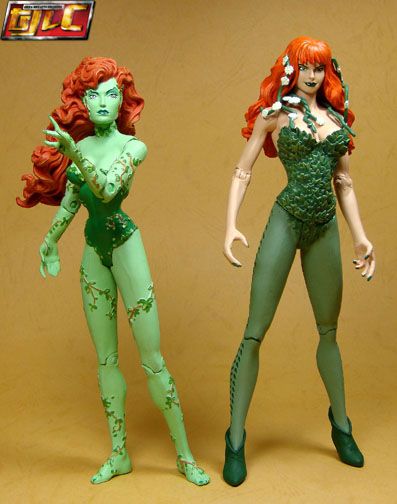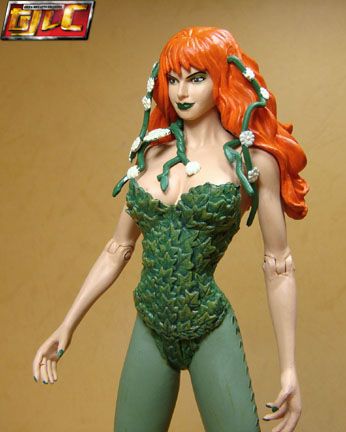 Two-Face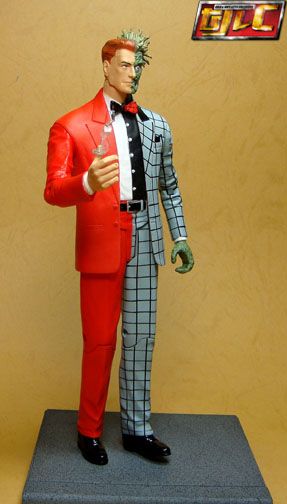 Comes with his signature coin.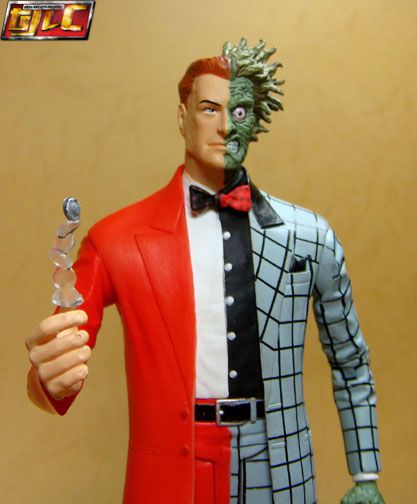 Coin up close.

I could be wrong but I think this is a retool of the DC Direct Clark Kent.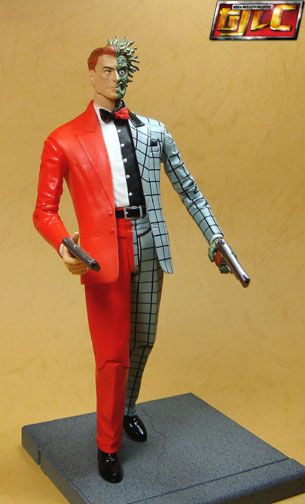 With the Tim Sale "The Long Halloween" version Two-face.

Holiday Joker.
Based off the art of Brian Bolland.
Thankfully, the head can be swapped with the Hush Joker body (the most poseable DC Direct Joker to date I think). It takes some doing and once done the Holiday Joker's neck joint will be somewhat difficult to pop back together into the Holiday body, but no great loss there IMHO.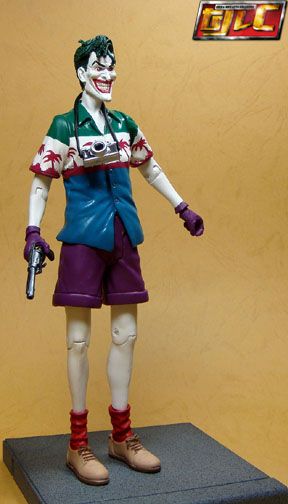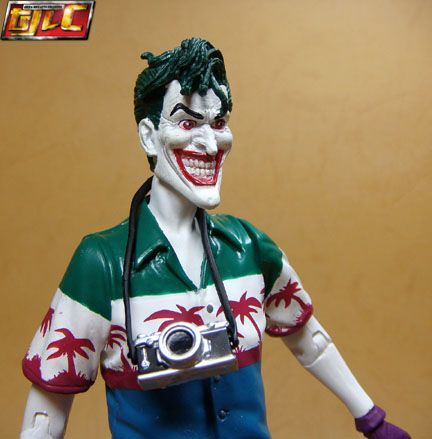 Head can be popped off, the peg will require pliers to pull out.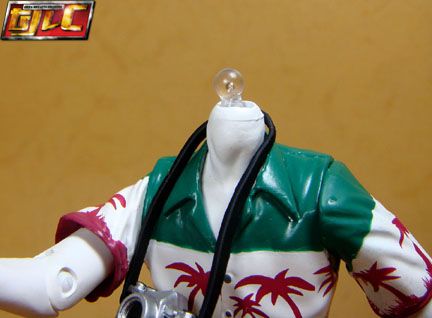 Joint comparison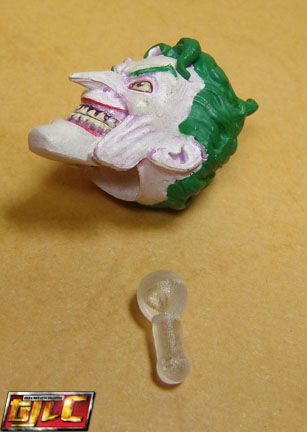 It isn't perfect but it gets the job done.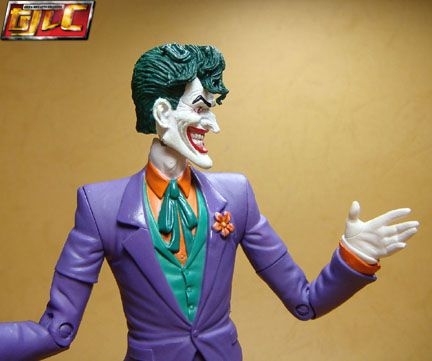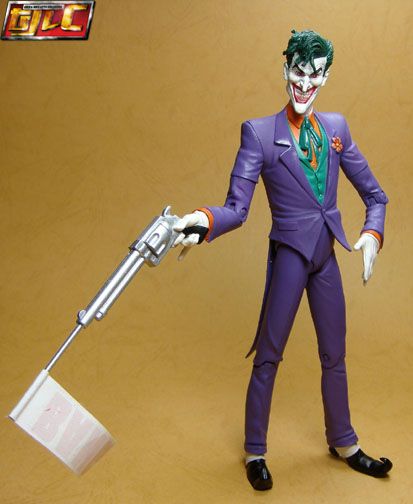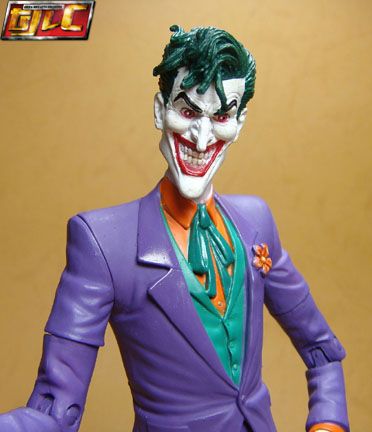 The Best darn Joker figure ever!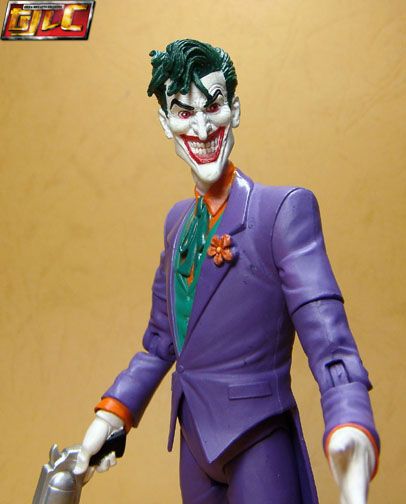 Gold