DC Direct Superman Vs. Doomsday two pack
While doing the group shots I came across a depressing thing, Doomsday's leg was broken while in storage, I guess this is one of the huge drawbacks of DC Direct. Their joints aren't as tough as they should be, even Marvel Legends figures never broke off like this. Tsk.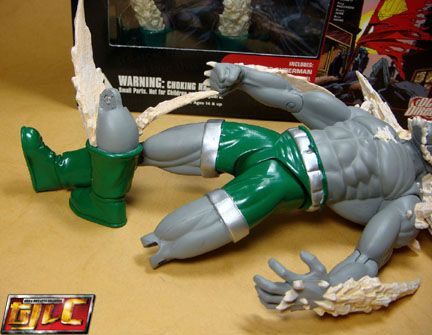 Forturnately, the reissue 2pack with Superman and the Death of Superman TPB is still available at comic stores.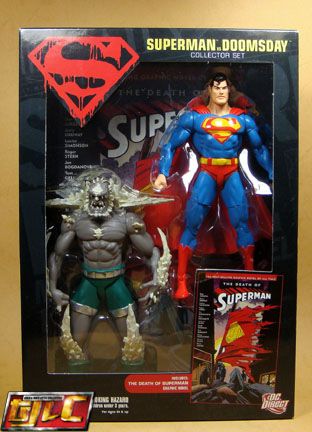 The 2pack version actually has improved colors, making Doomsday more color accurate.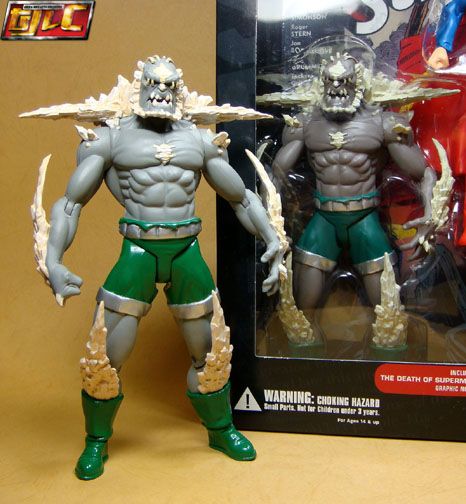 Gold