DC Direct Trinity Series Ras Al Ghul
Box

The "Environmental Terrorist" and leader of the "League of Assassins", Ras Al Ghul.

Comes with an optional arm for Ras' favorite hobby (when he's not out trying to destroy civilization), Falconeering.

A running change here, the box clearly shows Ras with a gold chain to go with his cape, I guess DC Direct decided to leave it out.

In the Trinity books Ras befriends Superman's twisted clone Bizarro for his own ends, Bizarro reciprocates by referring to his new best friend as "Racer Cool". Supposedly it's because it sounds like Racer Cool when you say Ras Al Ghul fast.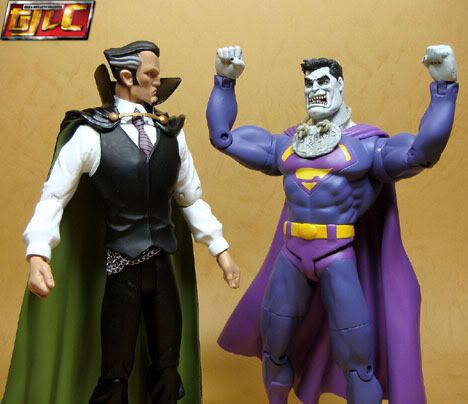 Compared with the "Hush" series naked Ras.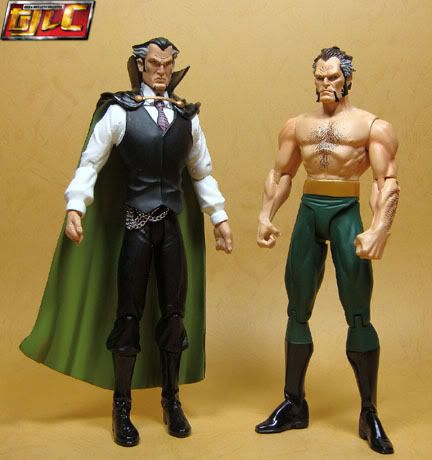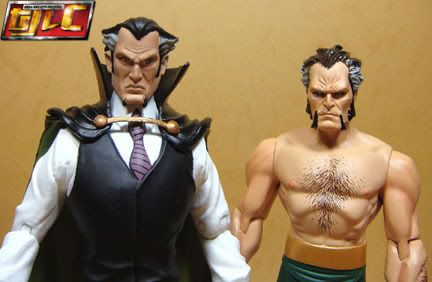 Yeah, I think I like non-naked Ras better.
Gold