DC Multiverse Super Friends Batman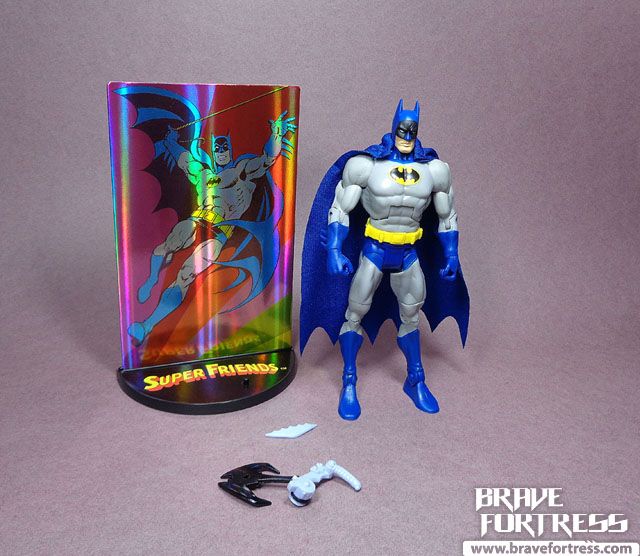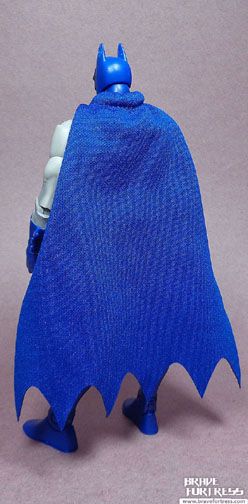 Ever since Mattel started making Batman figures waaaay back in the early 2000's, I've been patiently waiting for them to produce a Super Friends Batman figure. It only took about close to two decades and a gazillion repaints for them to finally make one, but yes, it is here!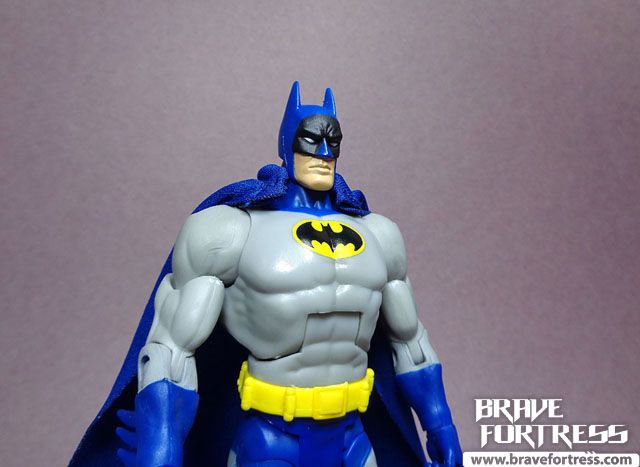 Batman's colors are great! I really love this shade of blue. I'm also glad they didn't paint the eyebrows on him, this works well enough with the eyebrows.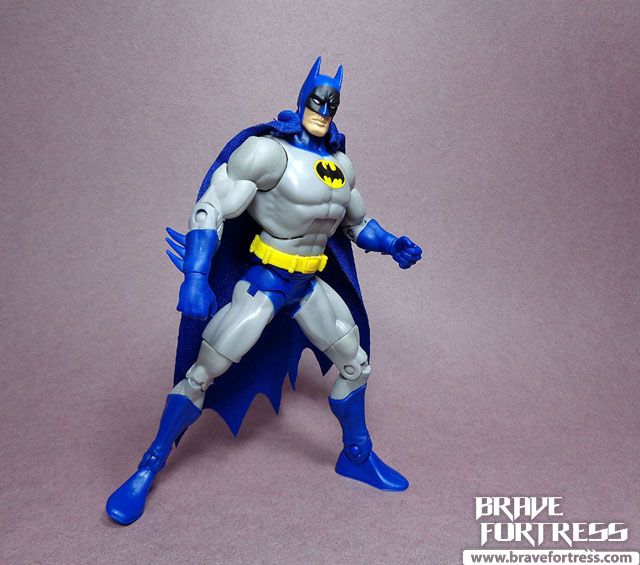 I didn't have time to go through storage to look for the classic Robin. I'll have to revisit this post one day and add a proper pic of the Dynamic Duo.
He comes with his trusty Batarang.

Along with his grapple launcher.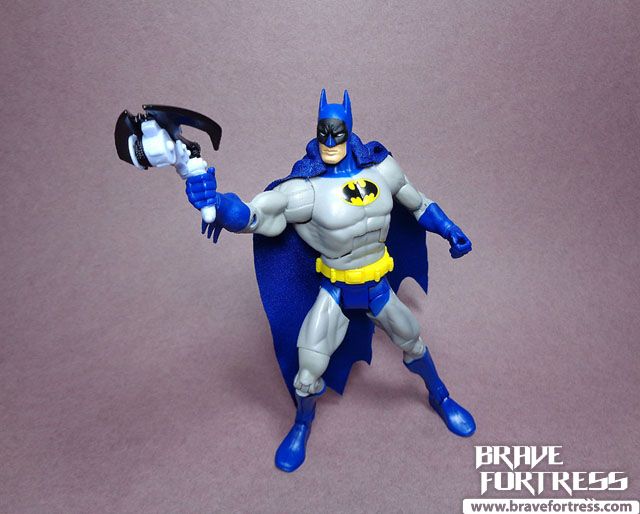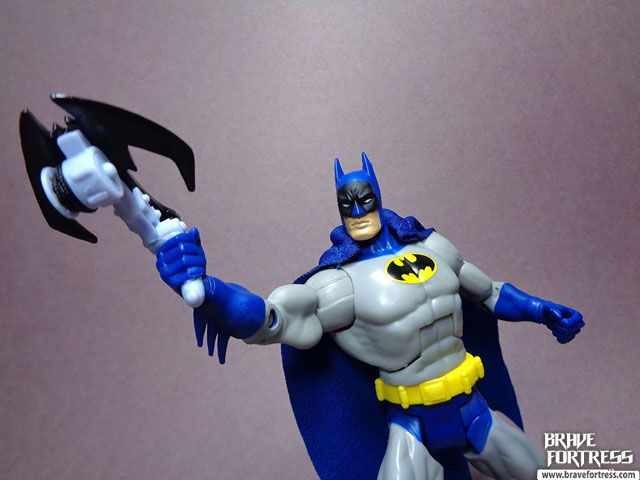 Display base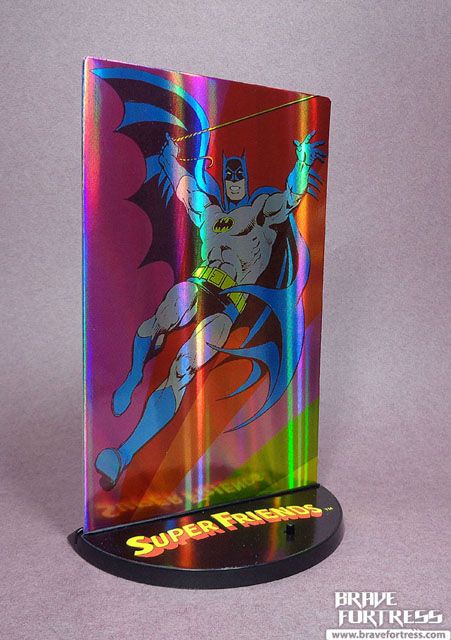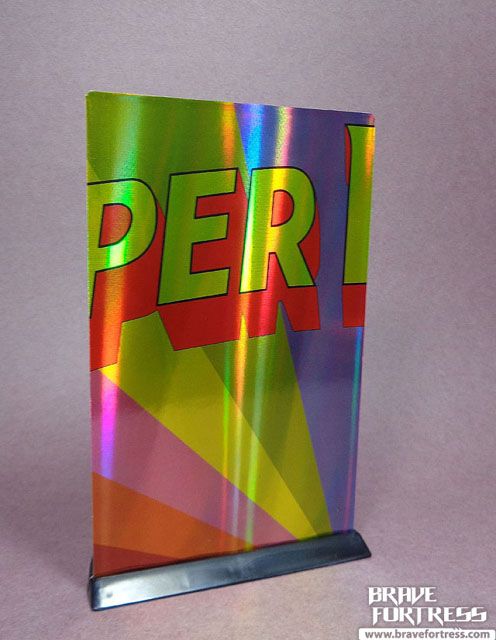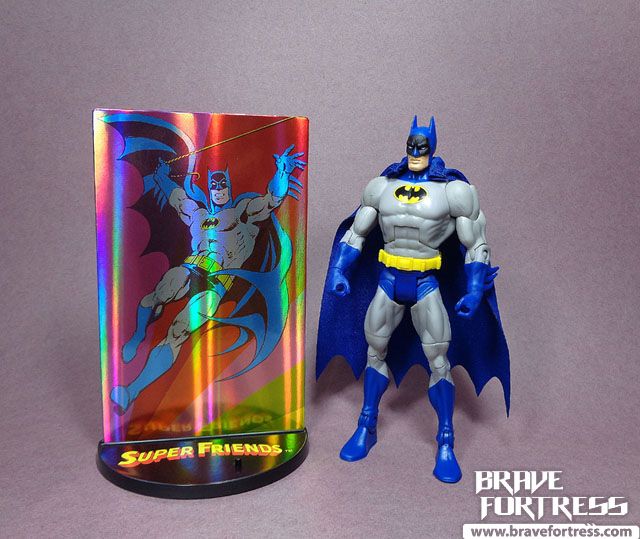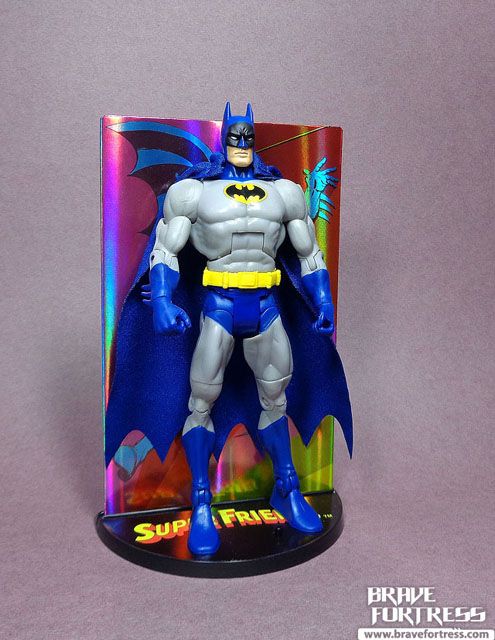 With SF Superman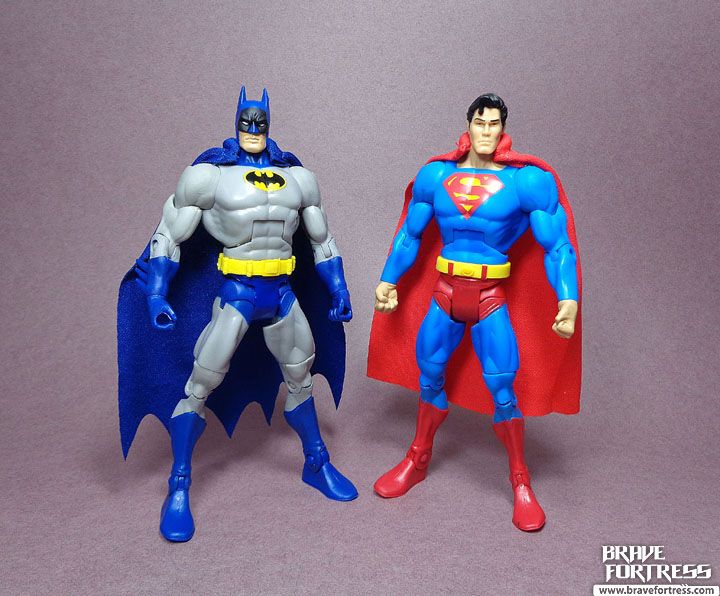 Yeah! Forget BVS! It's all about being Super Friends!!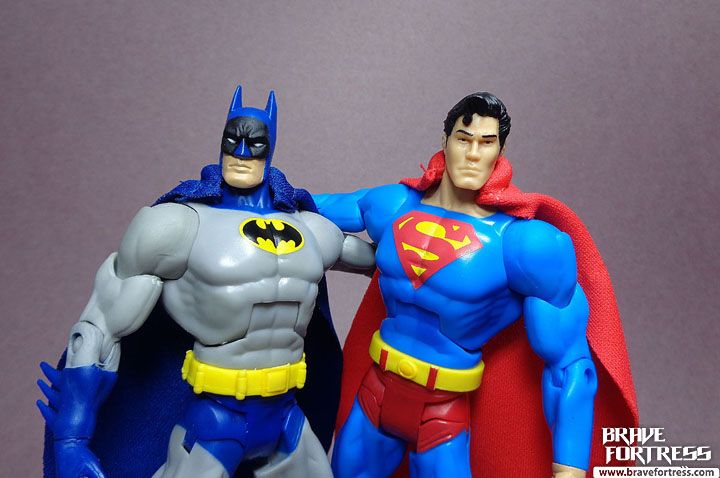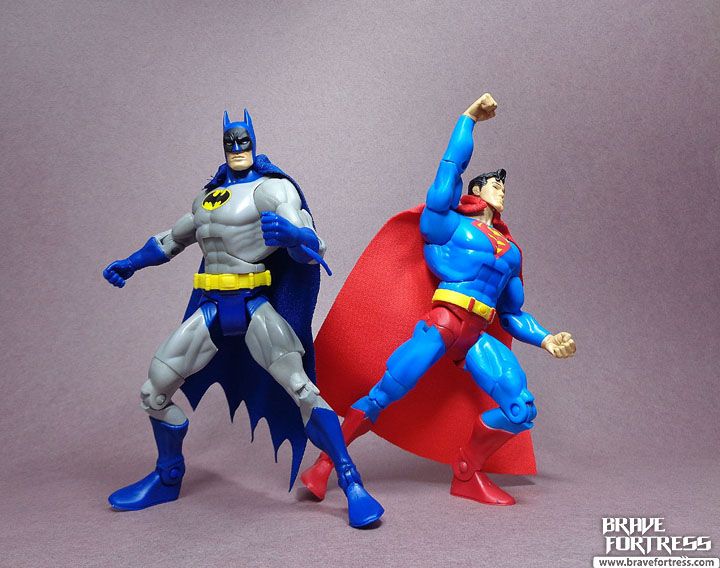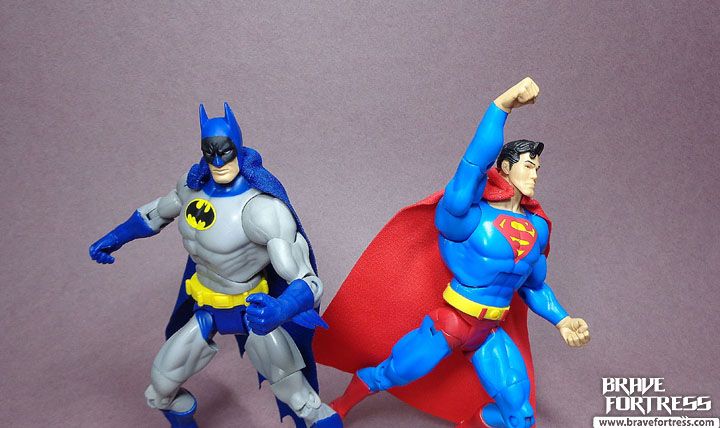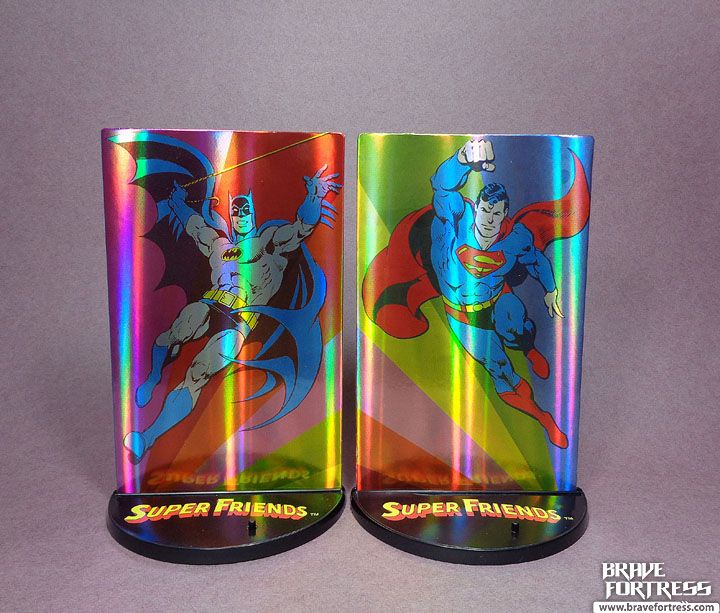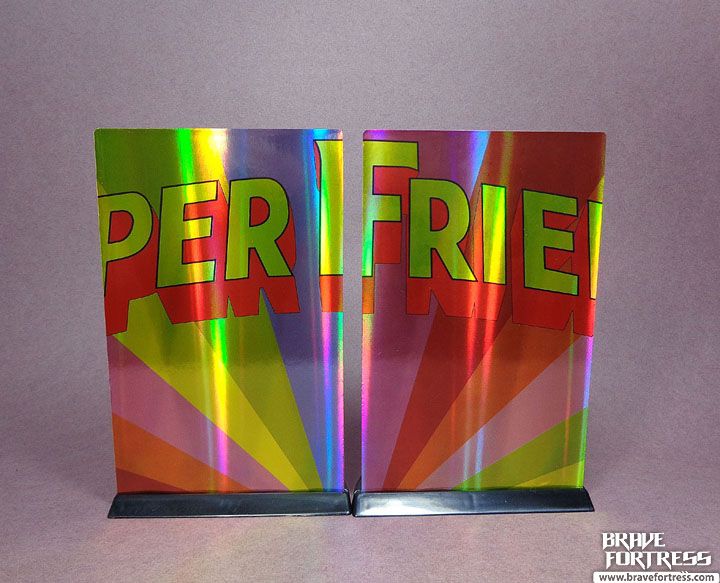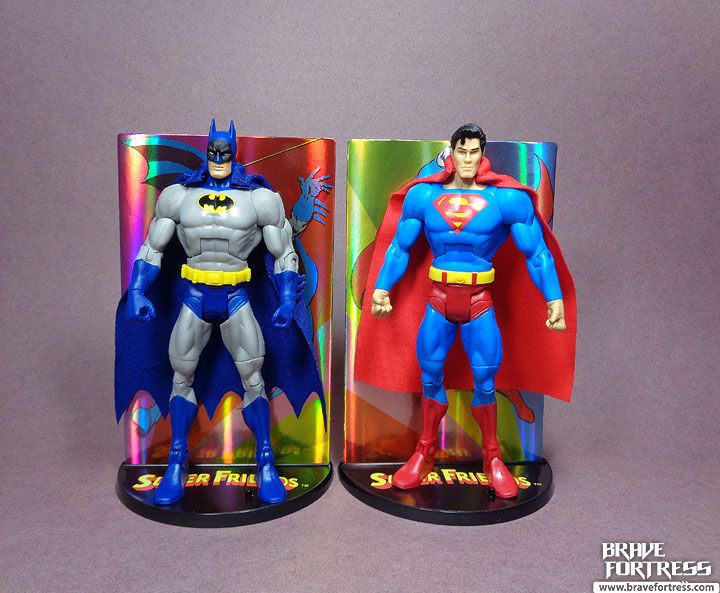 I'm still on the fence with GL and Aquaman. I'll try to get them maybe later on if I see a good deal for them. As is, I'm pretty happy with my DCUC ones.
To the Batmobile!

Gold