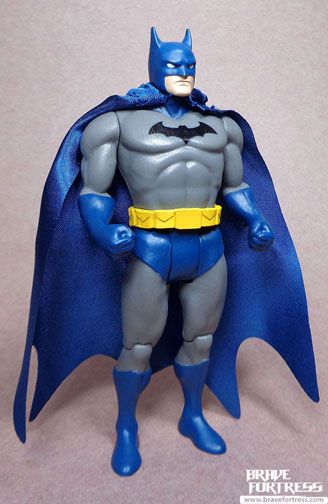 After witnessing the murder of his parents at a young age, Bruce Wayne swears an oath to protect others from suffering the same loss. Training his mind and body to peak physical condition over the years, he prepares to fight a never-ending battle against crime and injustice as the masked vigilante, Batman!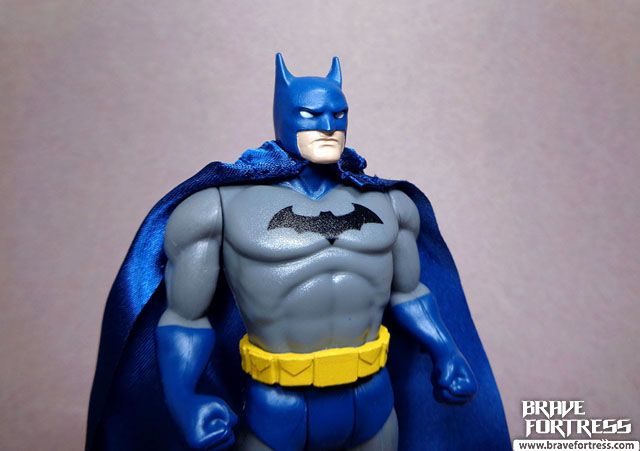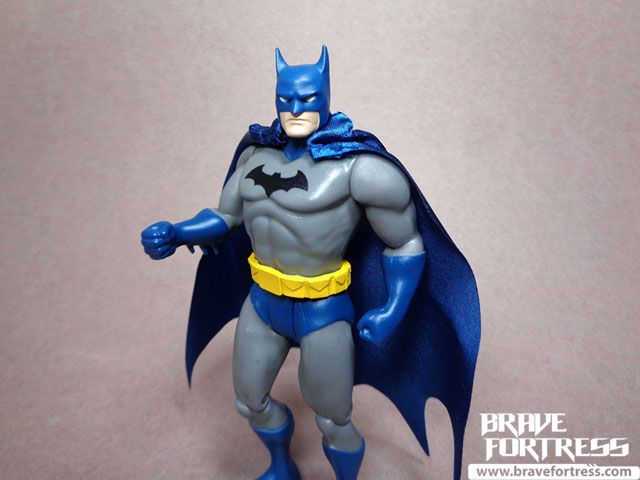 Sigh… due to the silly use of this plastic piece to hold down the cape, the capes on Batman (and Superman) all come with a punched hole in them right out of the package. Terrible concept there, McFarlane Toys.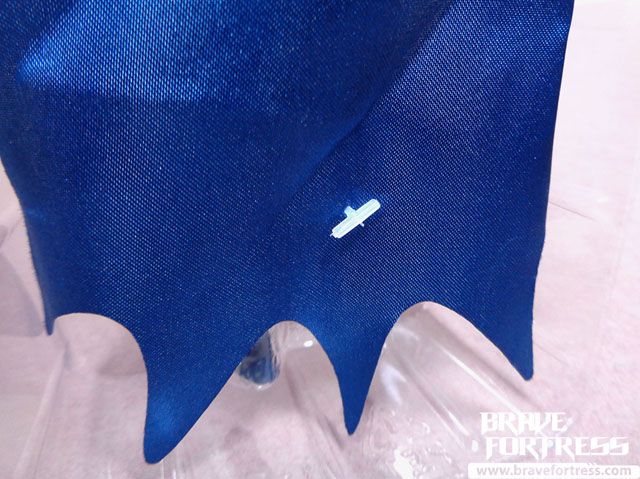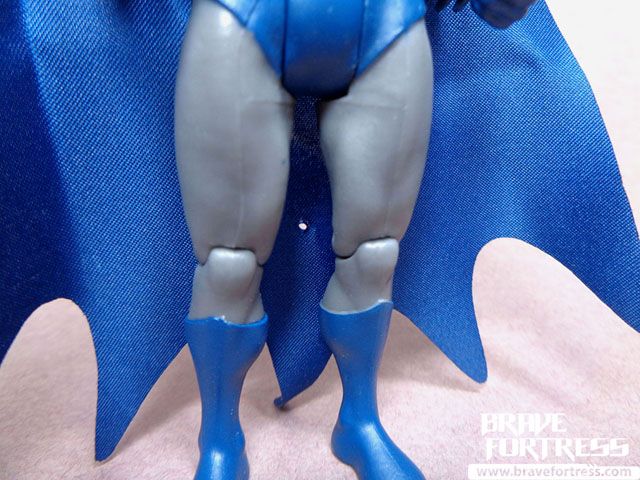 I miss the old days when the Super Powers line had action features. Play features were really something else back in the day.

Articulation is pretty much the same as the original toy line from the 1980s.

A big part of me does wish McFarlane Toys went with the classic yellow oval Bat logo for Batman, hopefully, they'll do it somehow later down the line.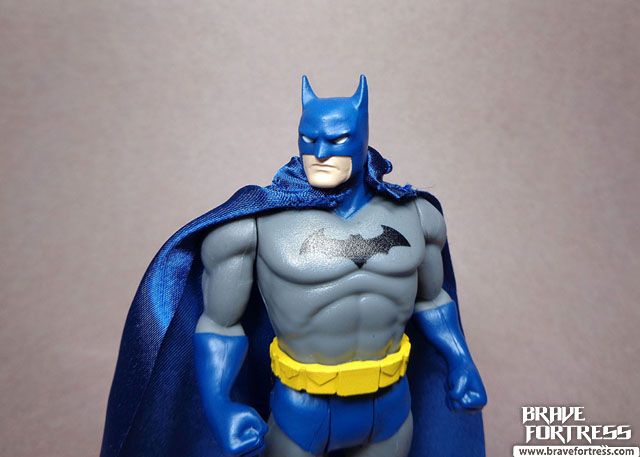 For this line, I only opened Batman since I will most likely be getting the vehicles for him. I'm still on the fence on whether to open Superman or not, he's pretty hard to find locally.

Gold