DC Universe Batman Legacy Series 1
Batman
Joker
Mister Freeze
DCUC Batman Legacy Modern Age Batman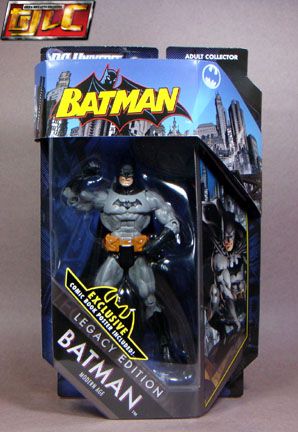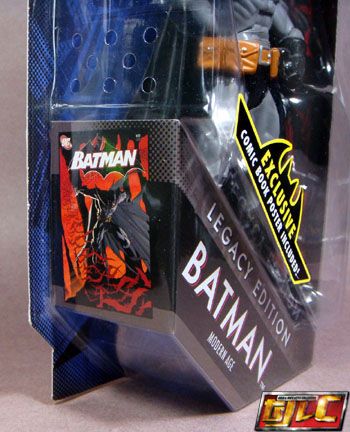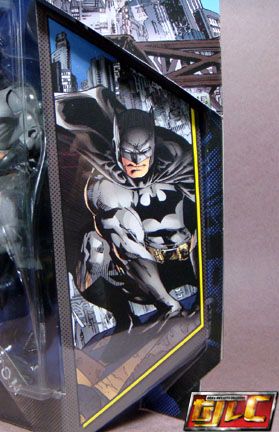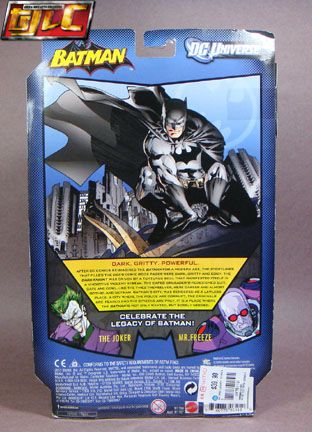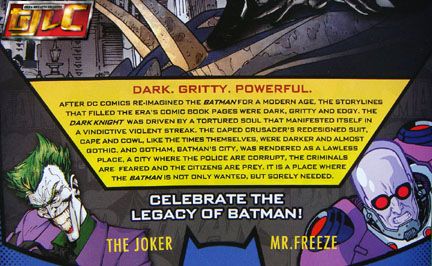 The figure is a reuse of the old Black and Grey Batman with the Sinestro Corps. Batman head instead. I must say, it looks great!!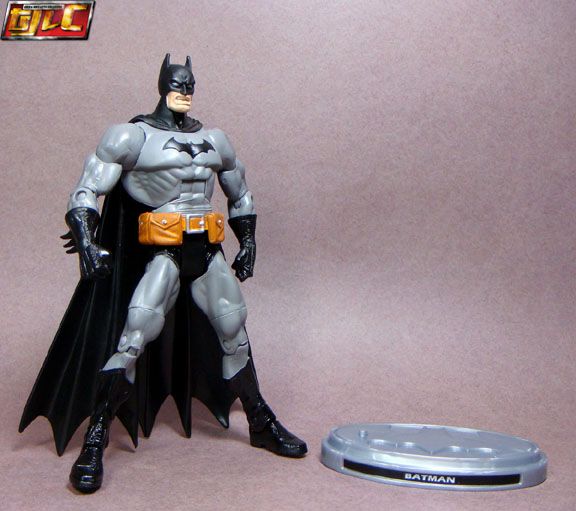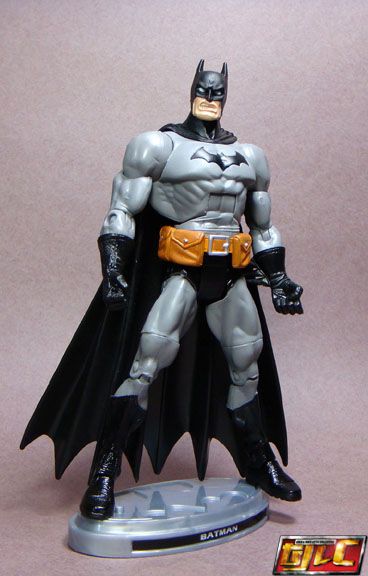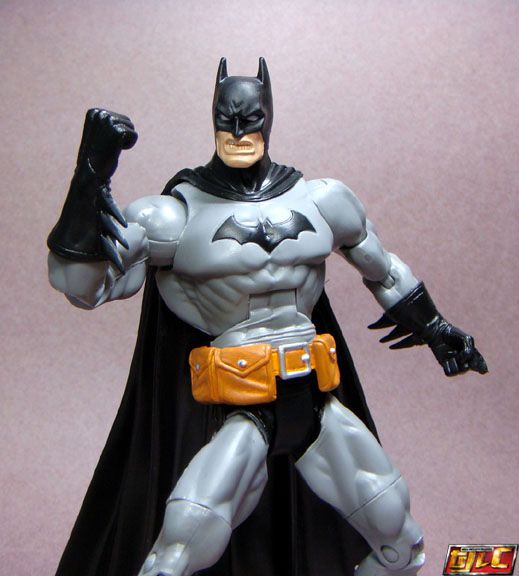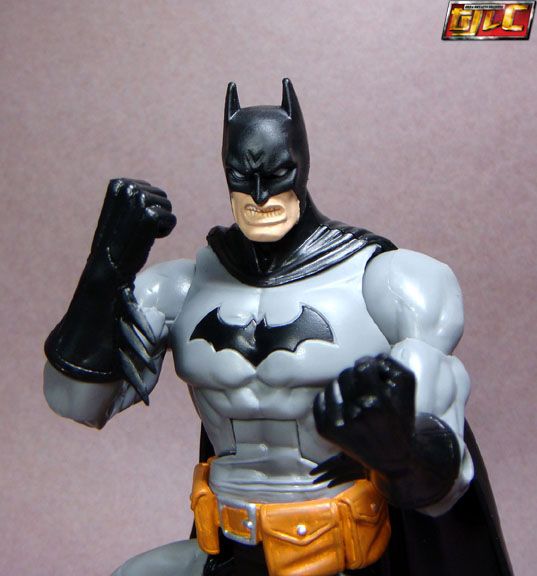 With the original DC SuperHeroes Black Batman.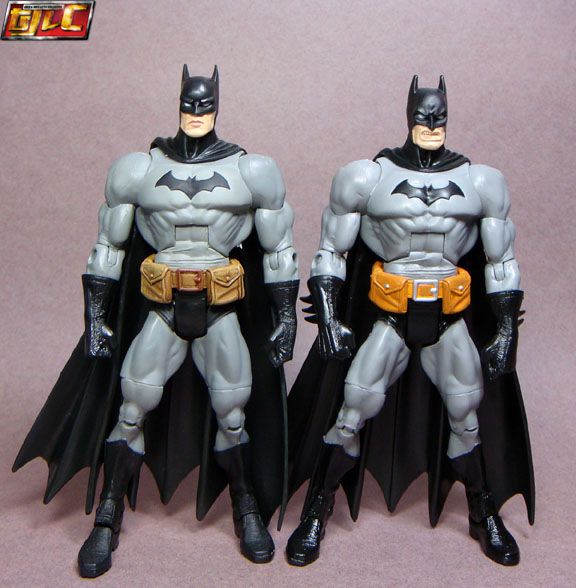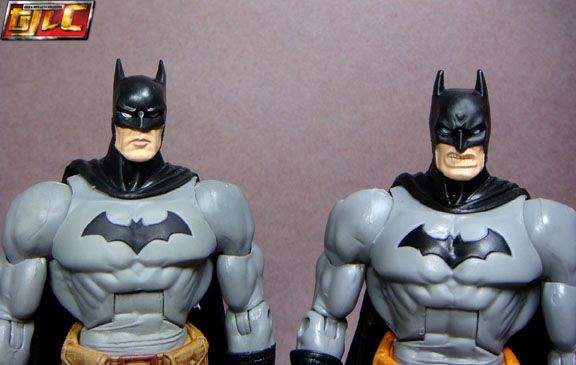 Joker is a retool of the DCUC Joker, comes with the same hammer, playing cards, and a new coat and display base.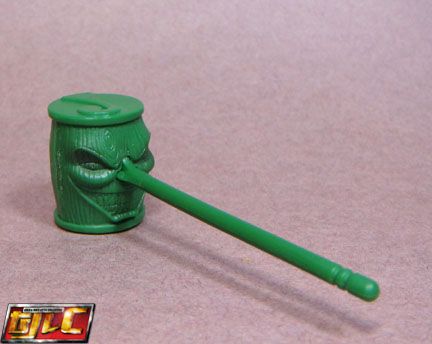 With the DCUC Joker

I'm not a 100% sure if the headsculpt is new or if they just refined the DCUC head, but the result sure is a better figure.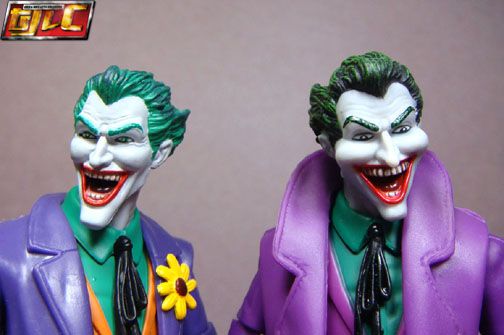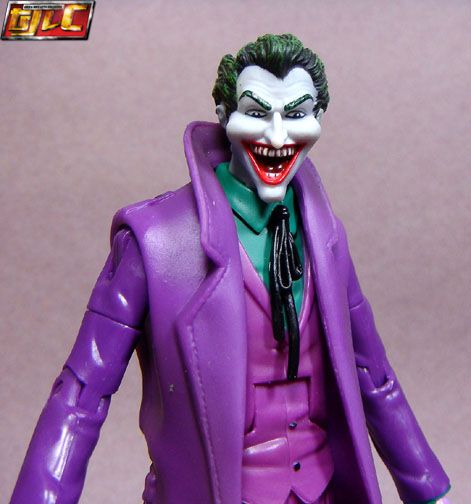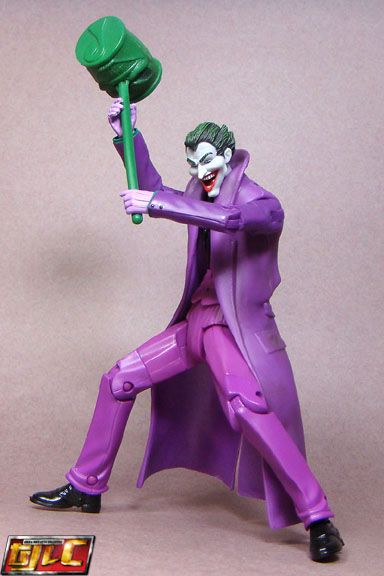 DC Universe Batman Legacy Wave 1 Mr. Freeze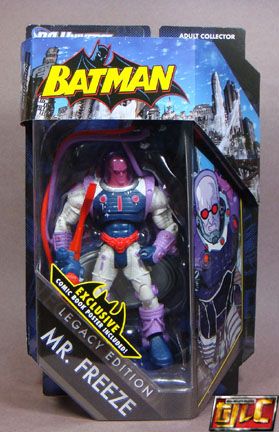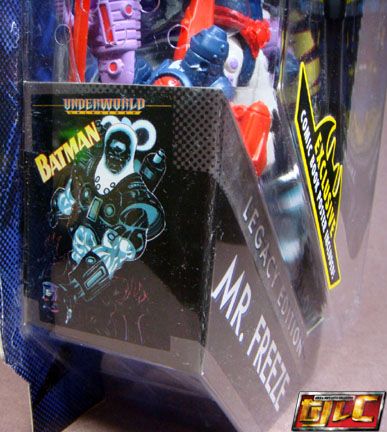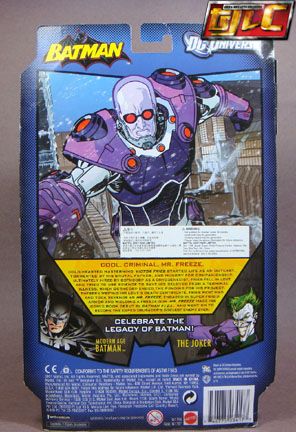 I can't say I like the color scheme on this figure, meant to pay homage to the vintage DC Super Powers version from Kenner. I prefer the NY Toyfair "black colors" Freeze, I guess I'll keep him carded for now.
Gold