DC Universe Classics Batman Arkham City Robin and Joker 2pack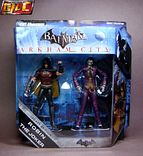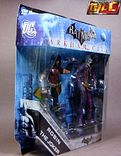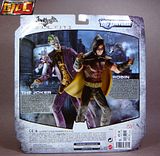 As far as sculpting goes, Mattel totally missed the mark on Joker. The head is a far cry from what it should look like.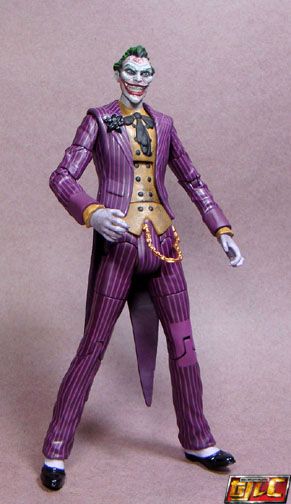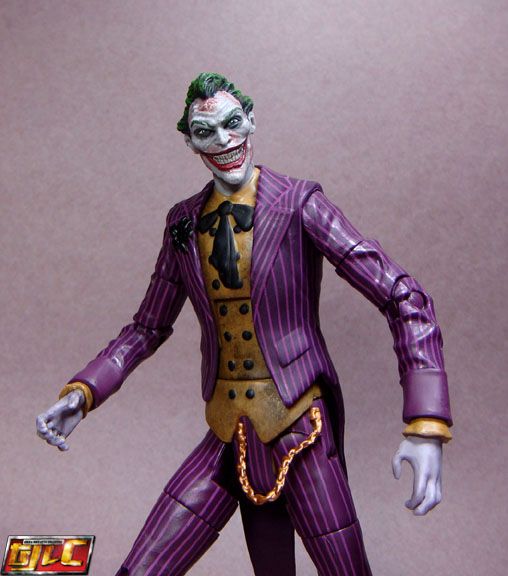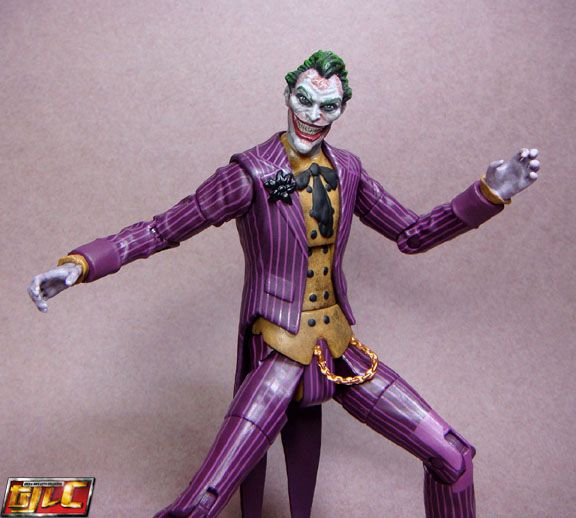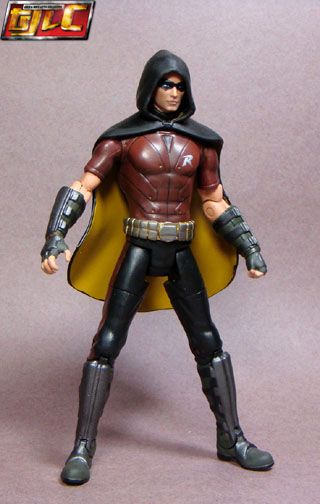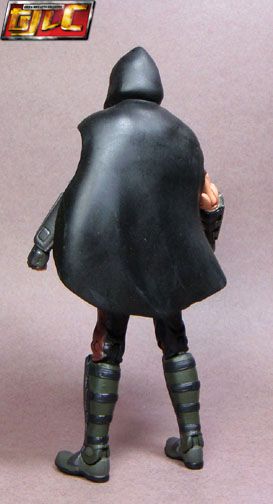 Too bad Mattel didn't give these figures any accessories. Sheesh. Not even a pole for Robin. The hood is not removable and is glued to his scalp. There is no hair underneath the hood, sculpt or paint-wise. For those curious, Robin is Tim Drake and although not shown in the Arkham City Game, in the comic prequel, Tim's blonde. Hmmm…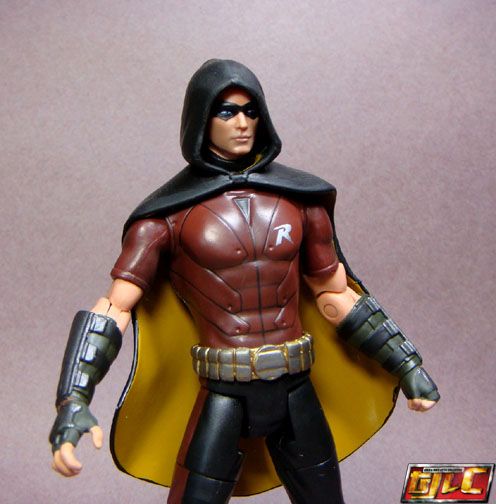 Batman Legacy Arkham City Batman and Two-Face 2 pack
At first I was really excited about this 2pack, then I saw the actual size of the figures. Ugh… way too big. I guess Mattel's trying to make the line as sort of a supplement to the DC Direct line in terms of scale. I wish they didn't do that though.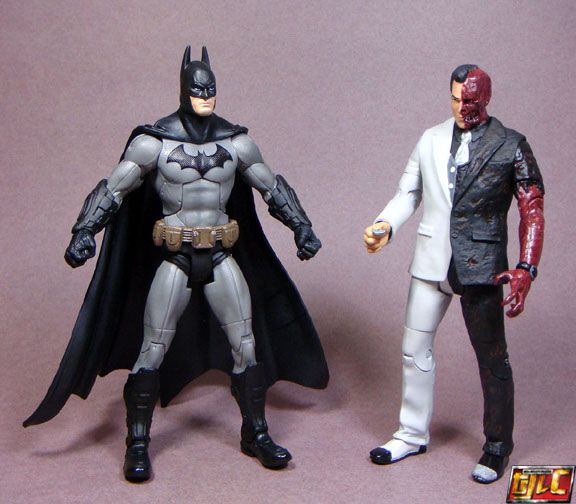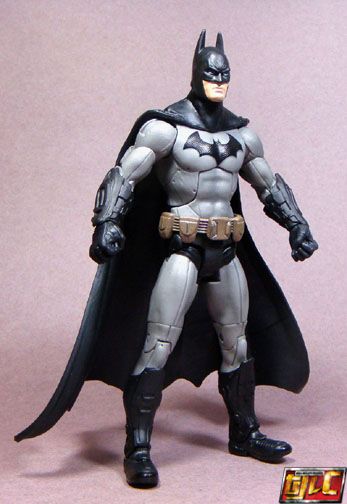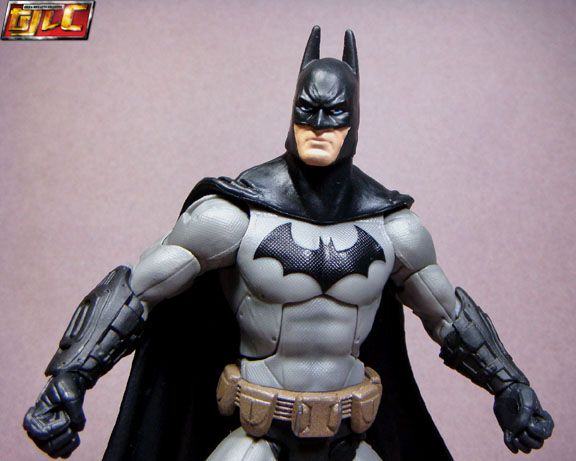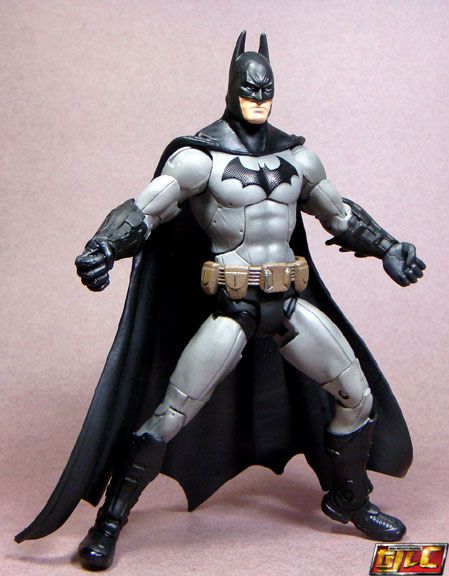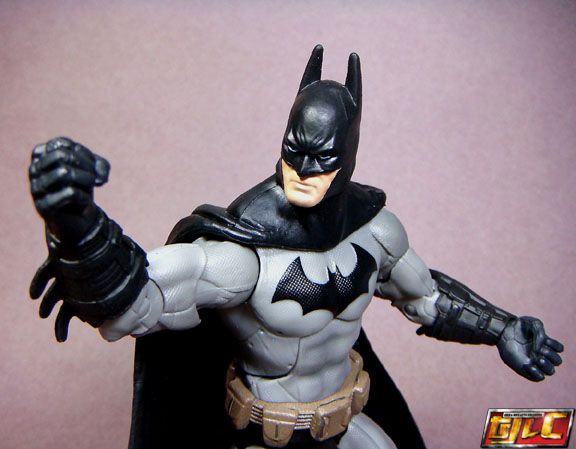 Two-face is a bit dull, no accessories and his coin is permanently sculpted into his right hand.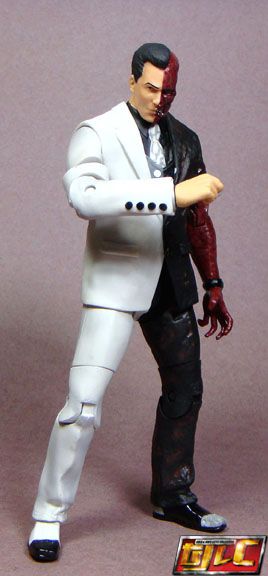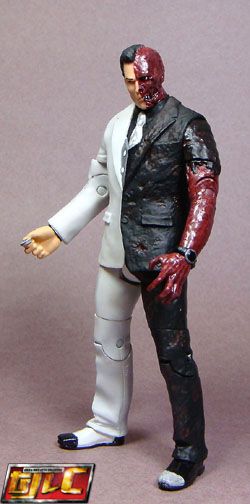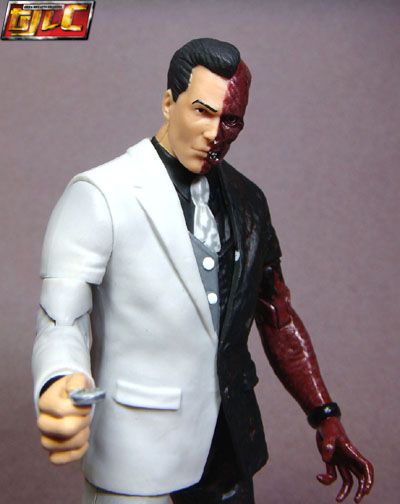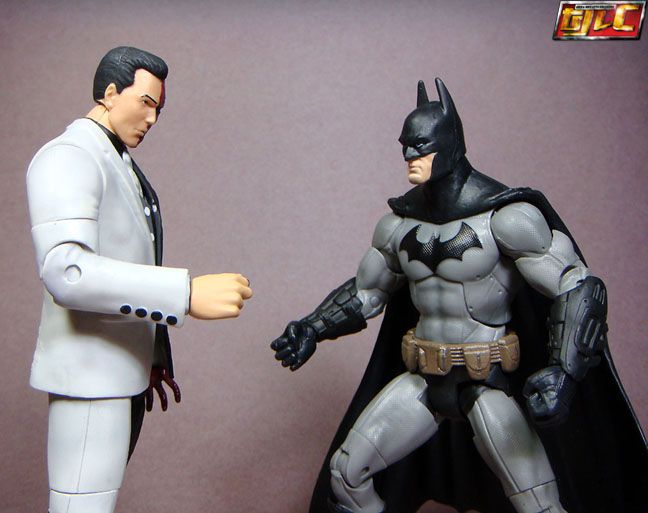 The scale is just waaaay off next to the DCUC and Movie Masters figures.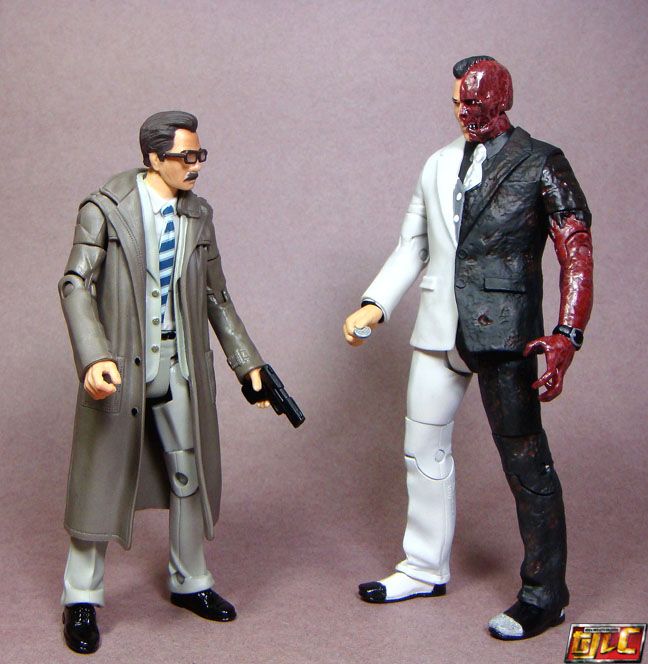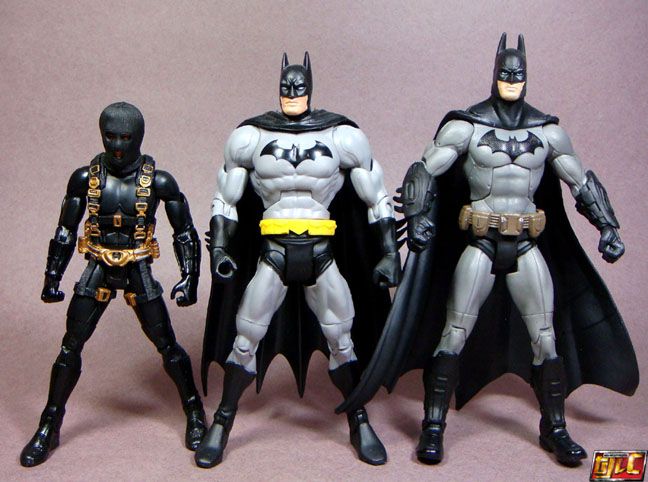 Gold