DC Universe Classics MattyCollector Exclusive Legion of Superheroes 12pack
The packaging is based on the classic LoSH Clubhouse (only, this one is 7-sided, unlike the round design in the comics)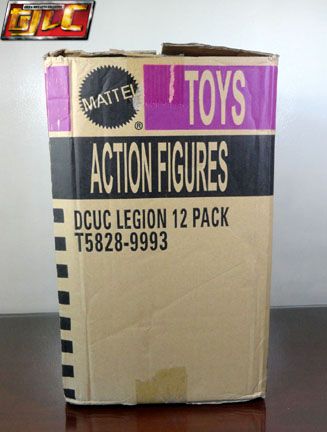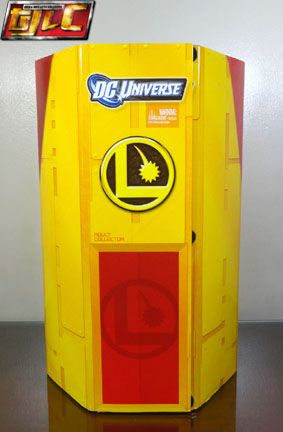 Box dimensions are 18" by 12" (closed ) and 18" x 40" (opened)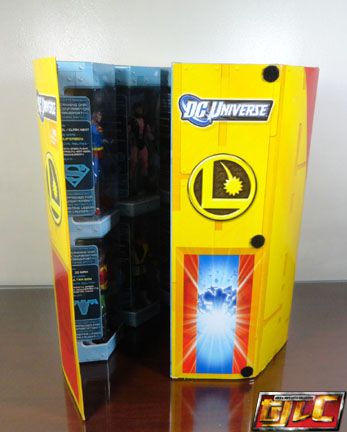 The outer box is actually based on the Legion Clubhouse headquarters. Only the Clubhouse in the comics was a round upside-down rocket, the shape of the actual box here is 7-sided, not round, but it can't be helped I suppose.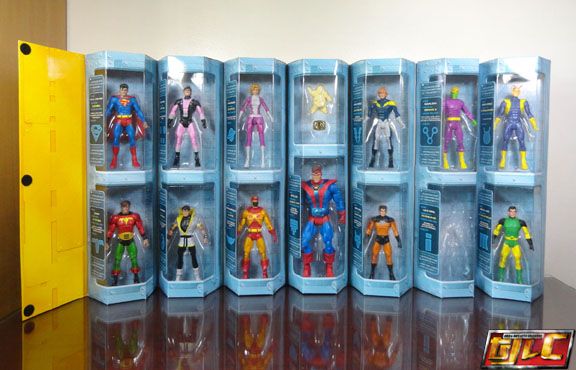 Superboy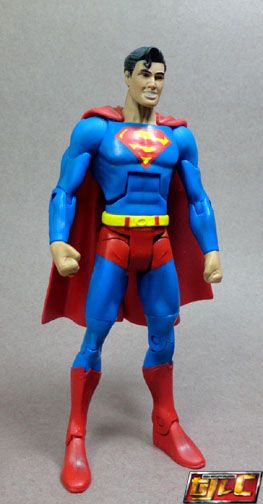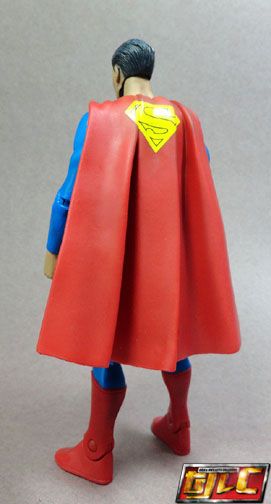 Ugh… horrible sculpt IMHO, he looks…. Latino?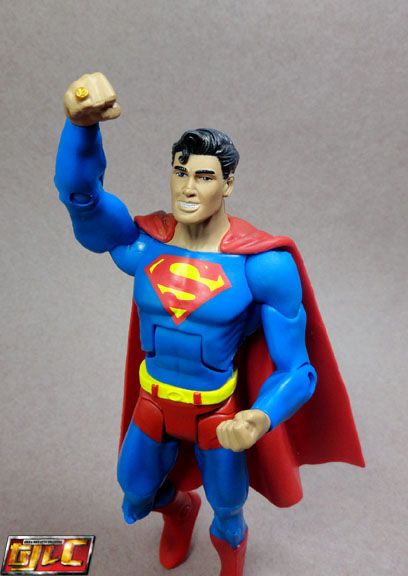 Cosmic Boy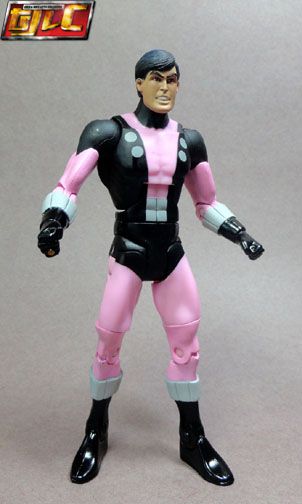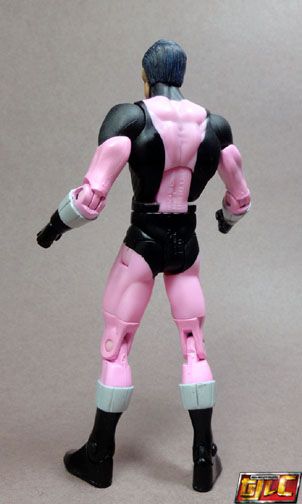 For some reason, he reminds me of Reggie Mantle from Archie Comics. 🙂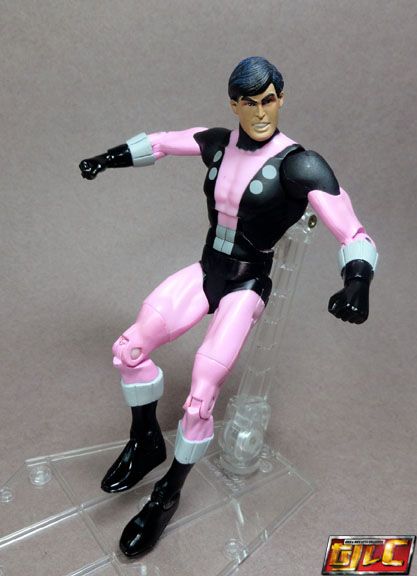 Saturn Girl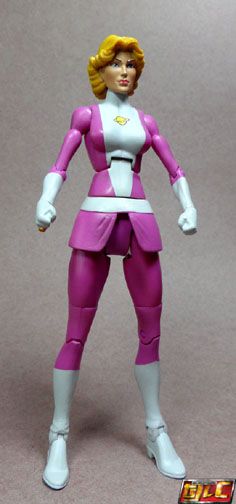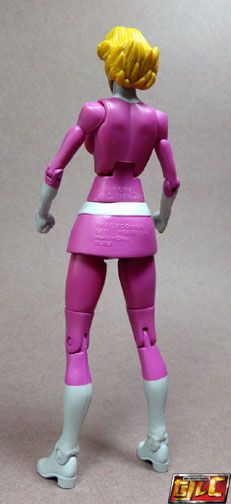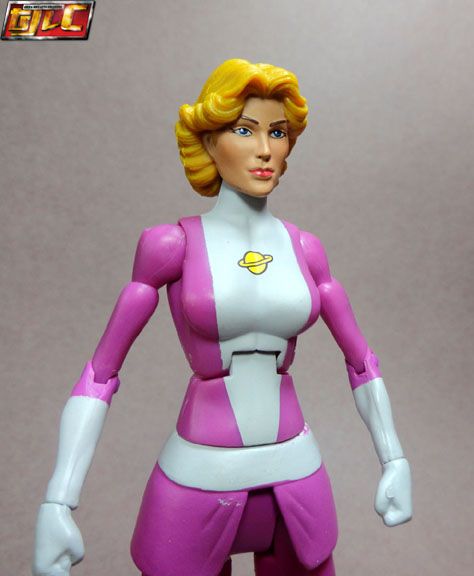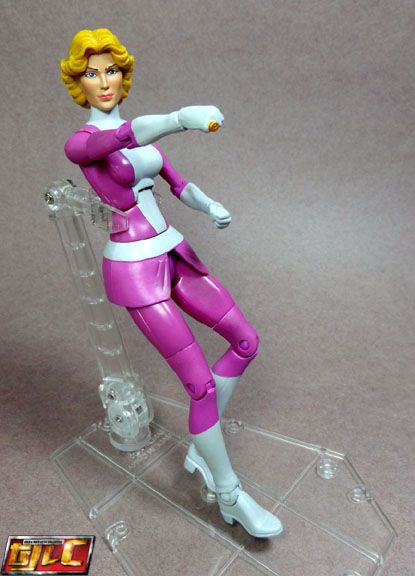 Lightning Lad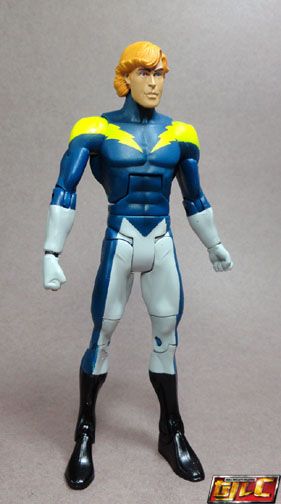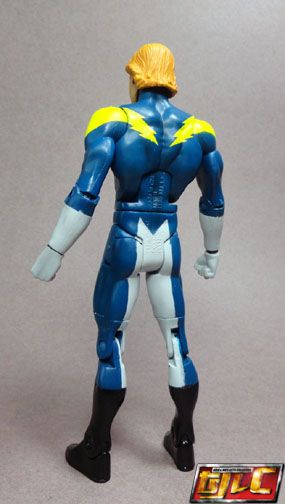 Brainiac 5.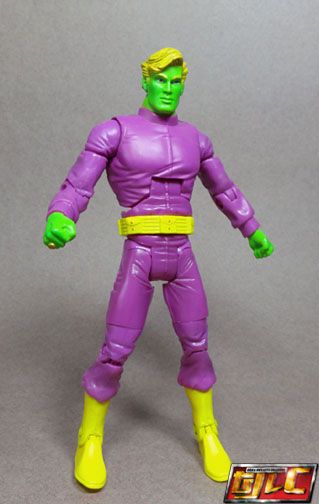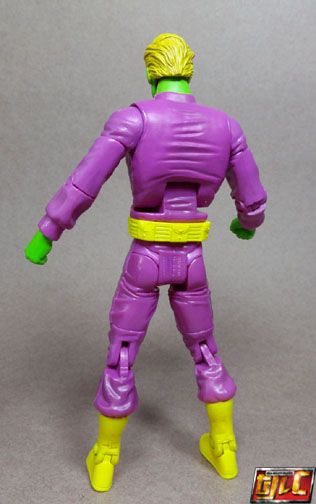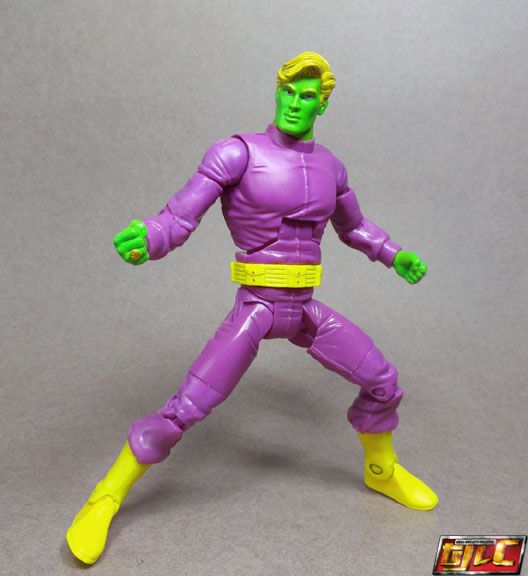 Chameleon Boy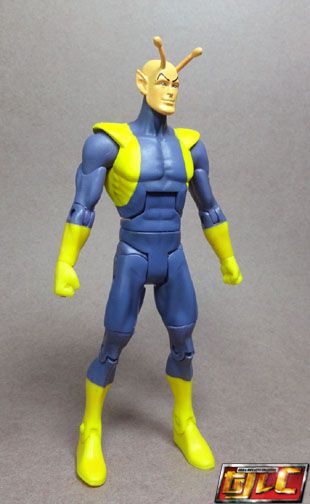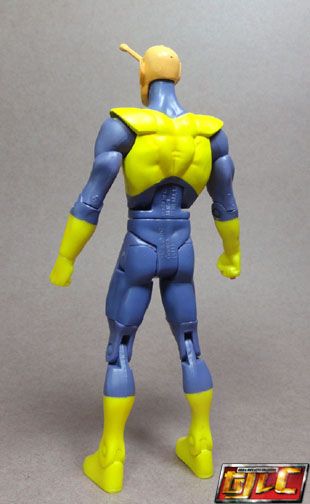 Ultra Boy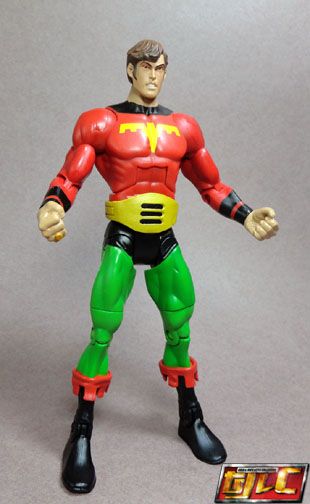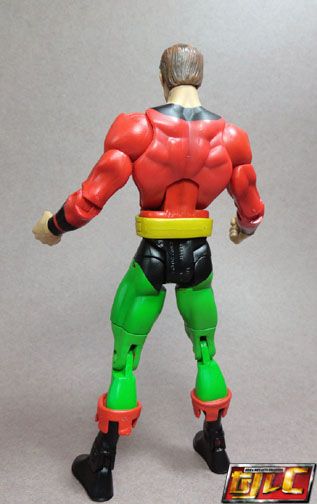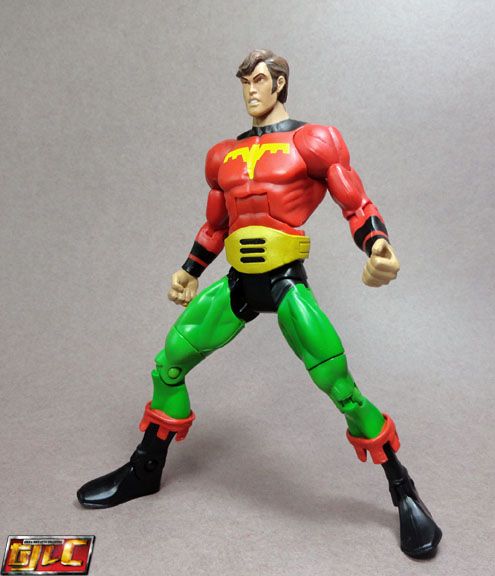 Karate Kid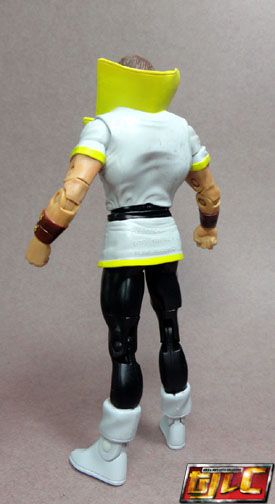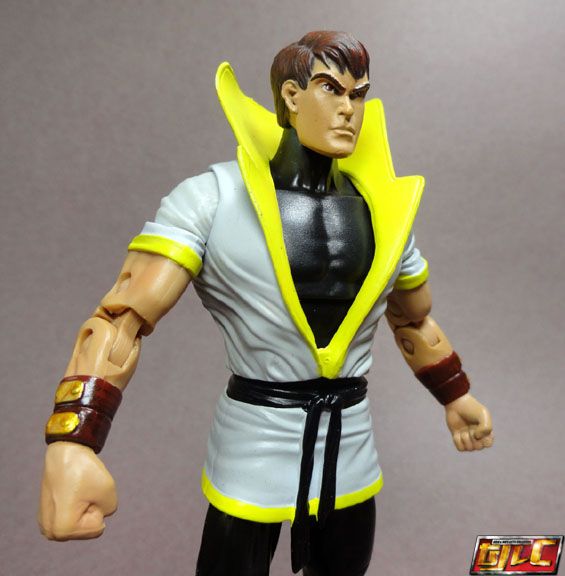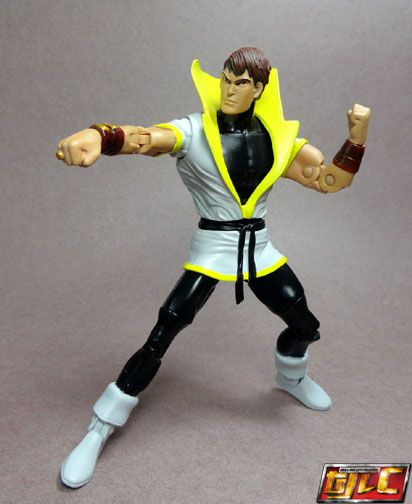 Tsk.. poor quality control here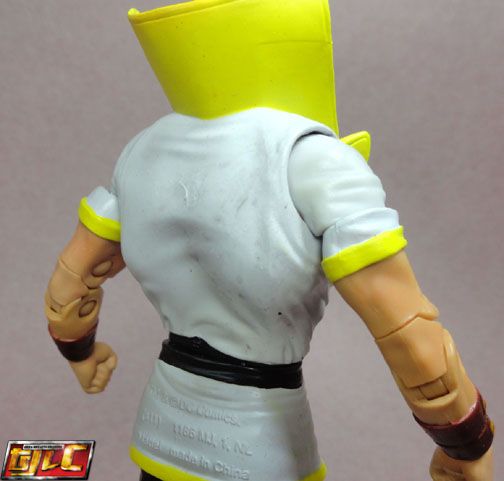 Wildfire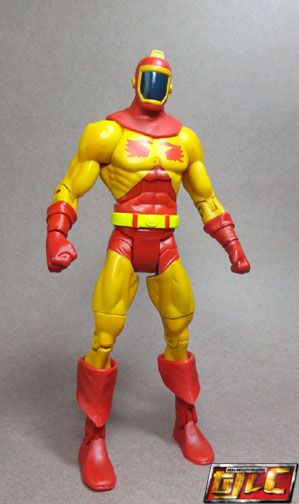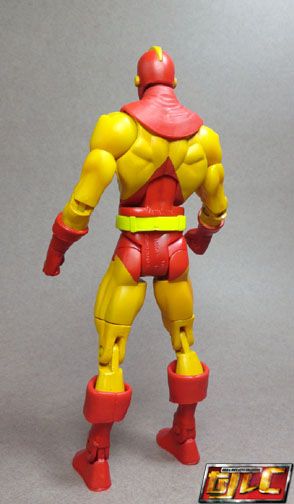 Supposedly, Wildfire's body is originally JLA's Red Tornado's.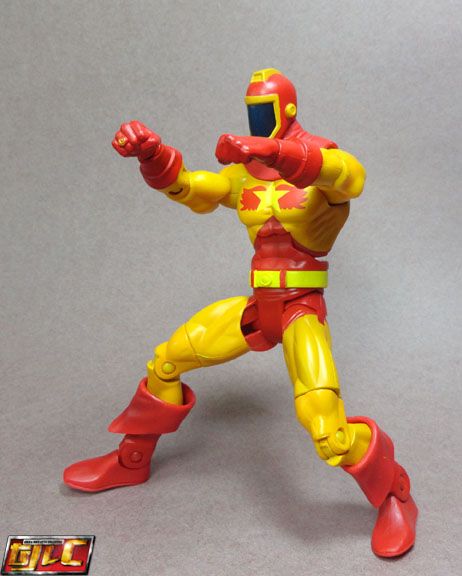 Timber Wolf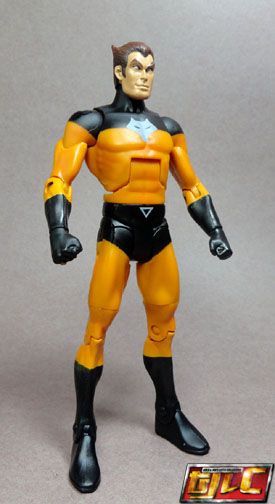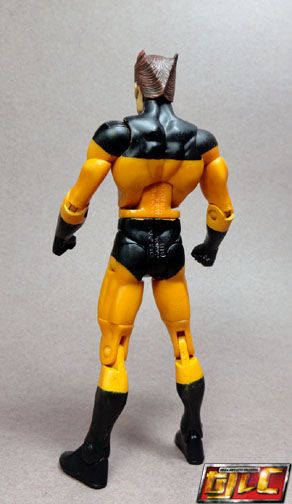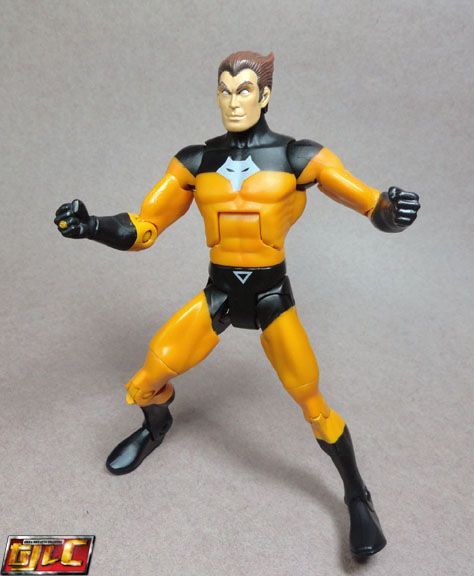 Somebody goes to the same barber as Wolverine…. Lol 🙂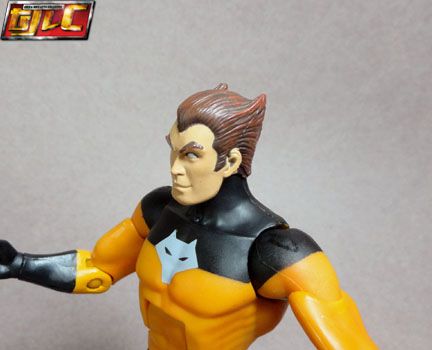 Matter-Eater Lad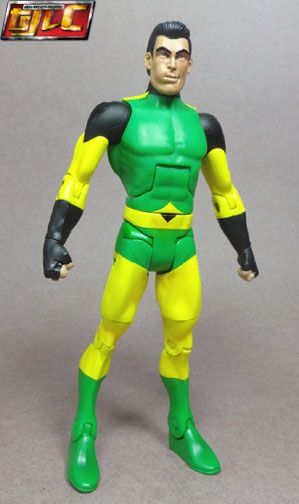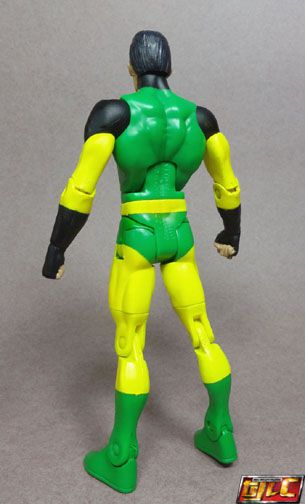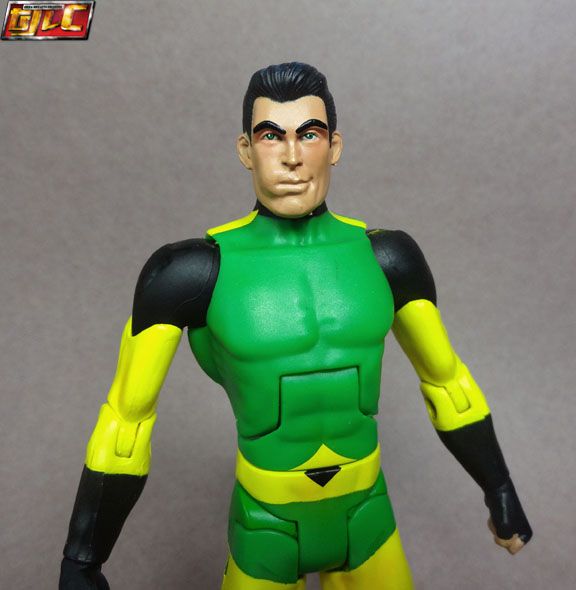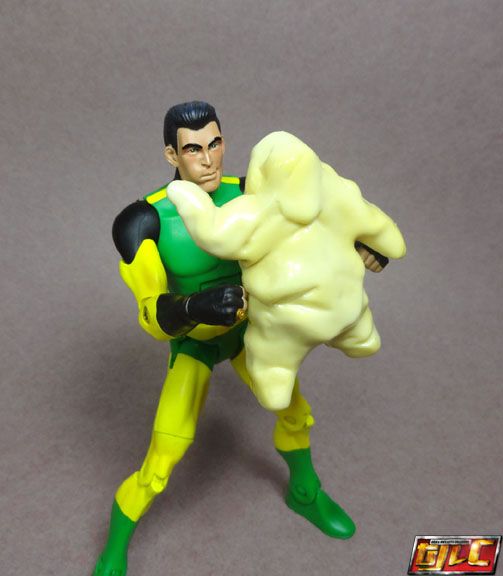 Protty and the Diecast Legion of Superheroes Flight Ring replica.

I liked how Mattel used varying body templates for the heroes. At least we don't have the body mold across 11 figures.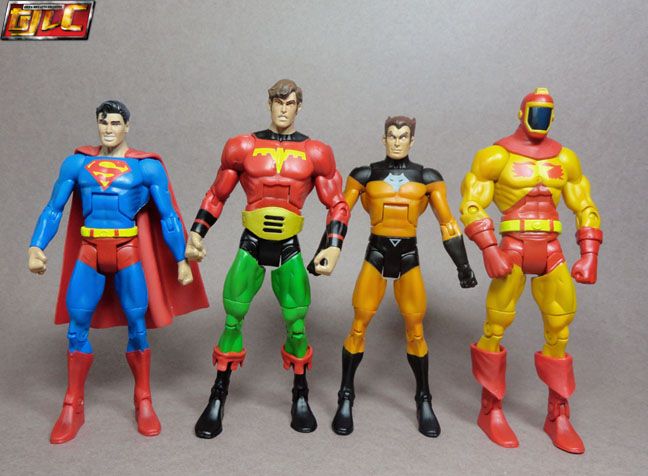 Colossal Boy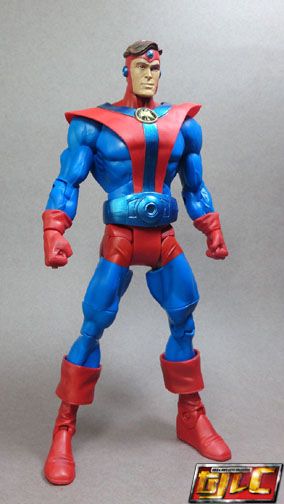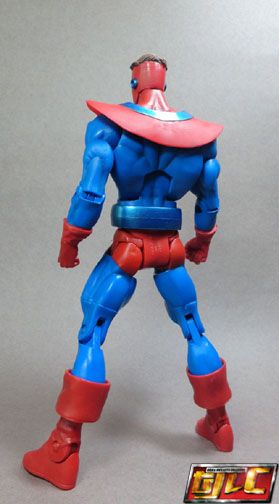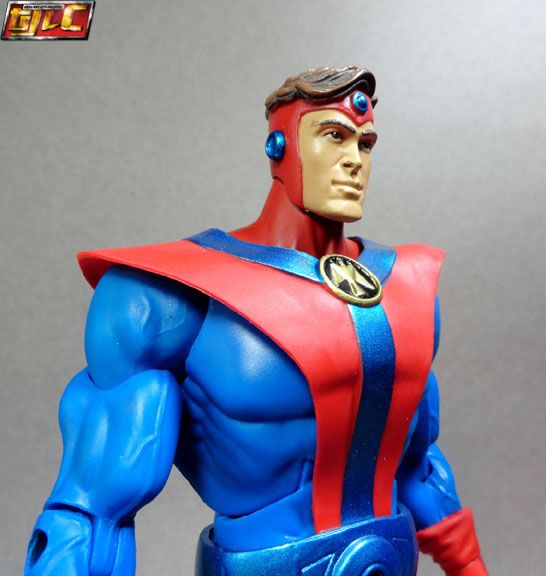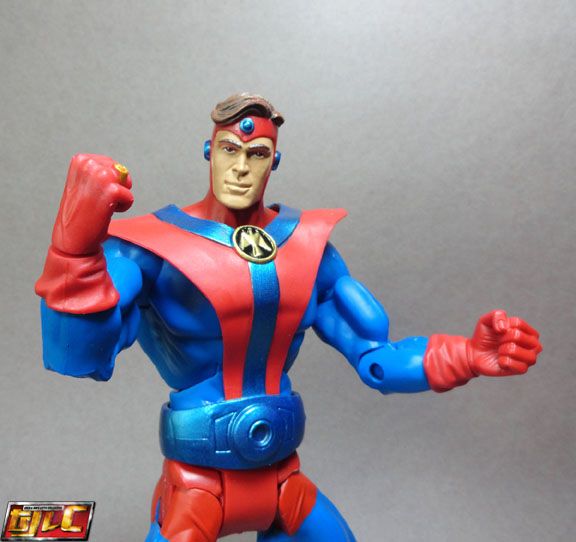 He uses some parts from Apache Chief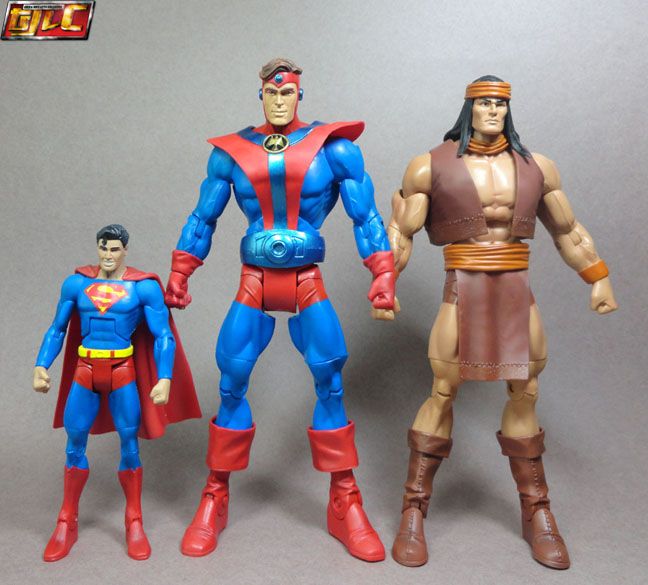 Legionnaires!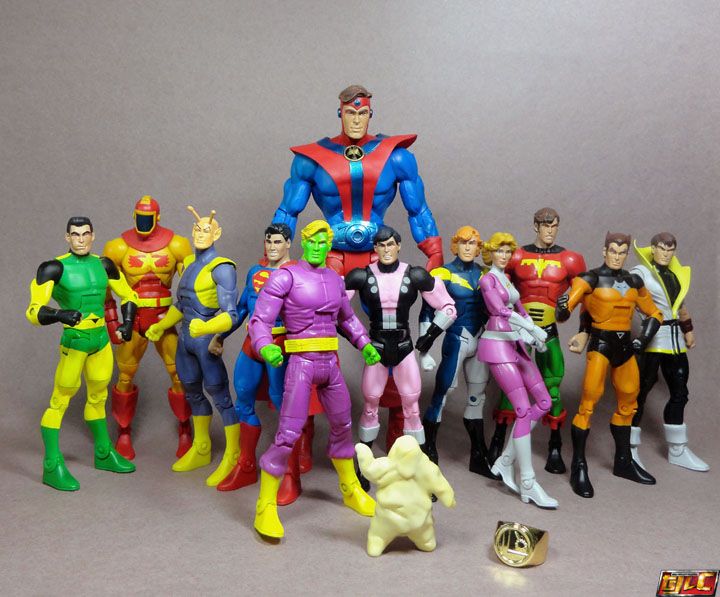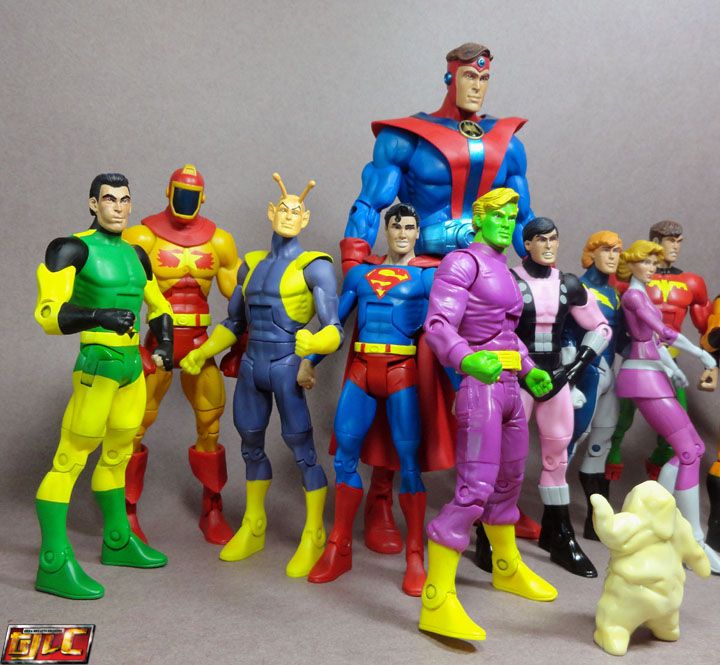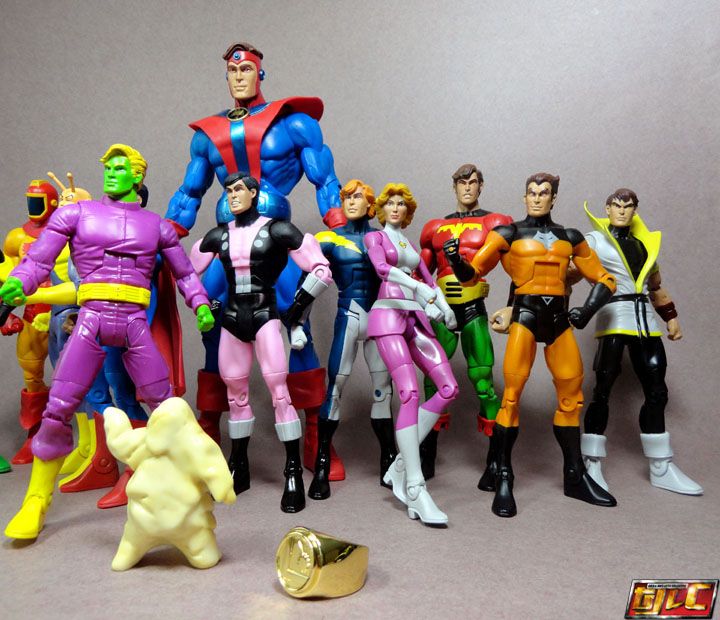 With the CNC Validus of the Fatal Five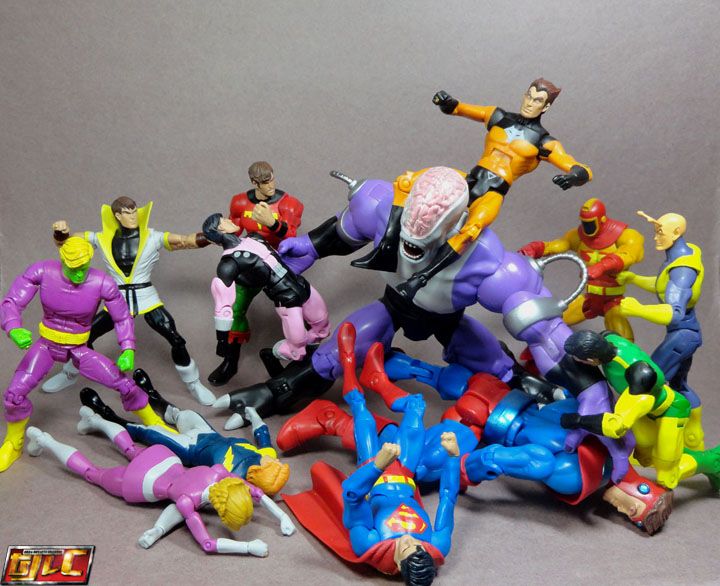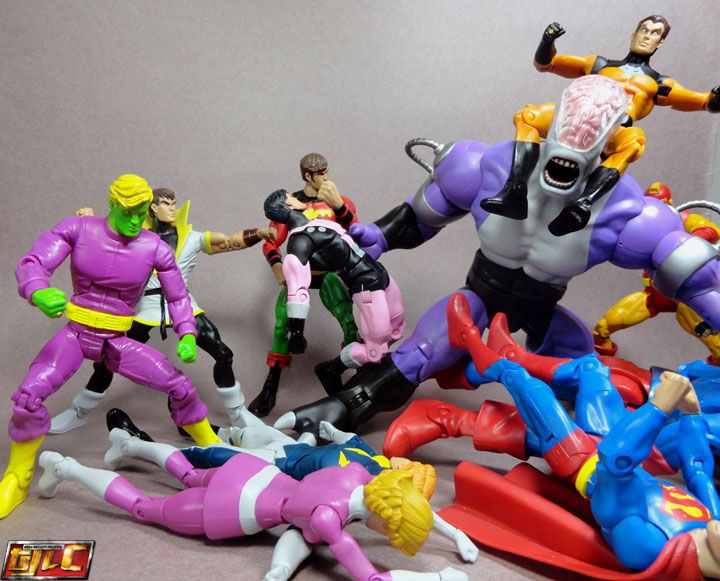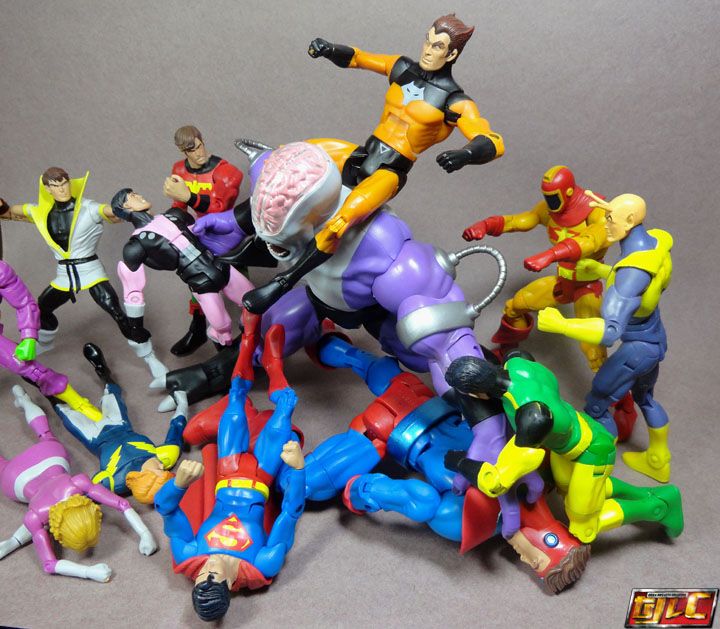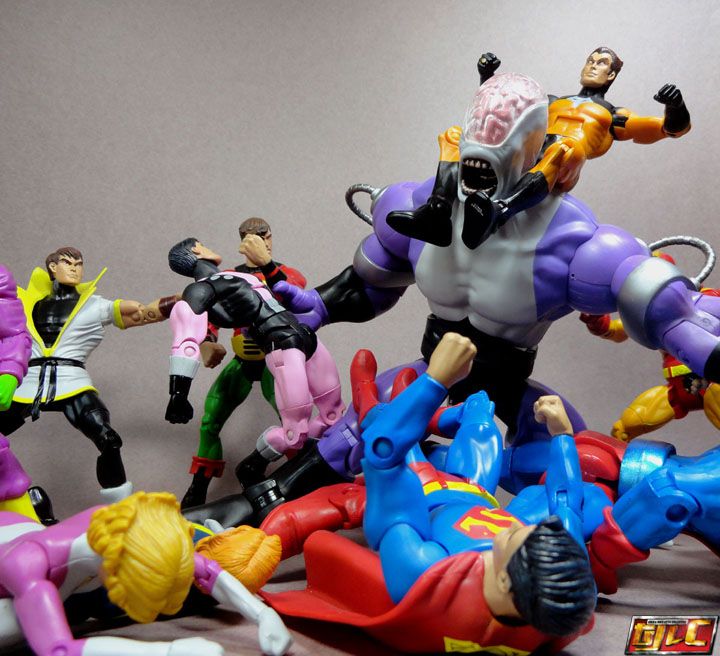 Gold