DC Universe Classics SDCC 2009 Wonder Twins with Gleek
You can actually screw up the timing of the electronics by opening and closing the box repeatedly.
SDCC 2009 The Wonder Twins and Gleek
Jana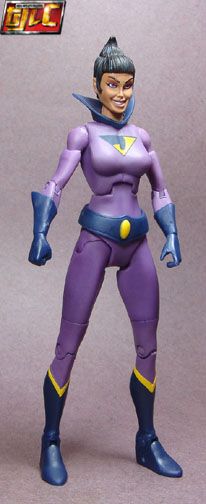 Zan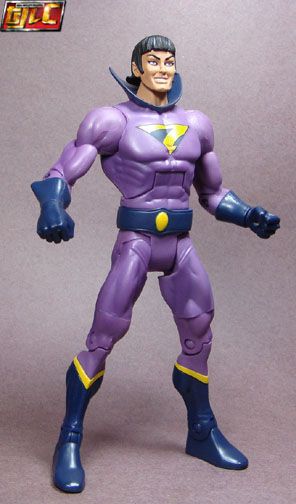 I can't say I like how they were sculpted. Zan's "smirk" seems out of character..?

Zan's been hitting the gym, me thinks?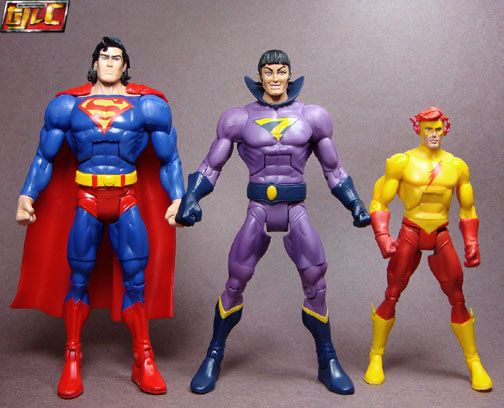 The space monkey.. Gleek (also known as DCUC's single, most expensive figure on the secondary market… gee.. thanks, Mattel!). Not much articulation here, just the head and shoulders.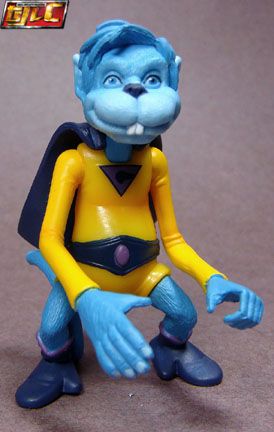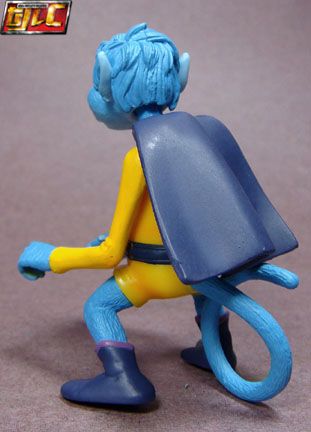 Wonder Twin Powers Activate!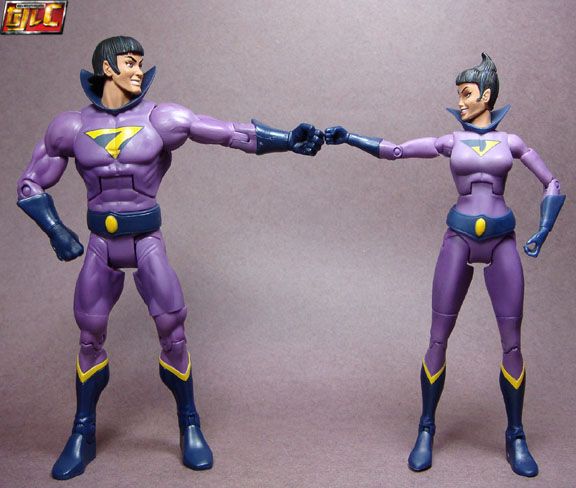 Jana's eagle form has articulated wings

Gold