DC Universe Classics SDCC Lobo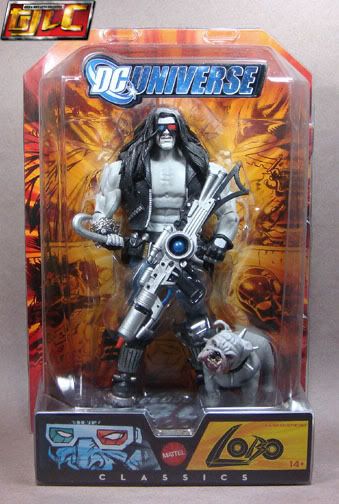 Another addition to Mattel's ever growing line.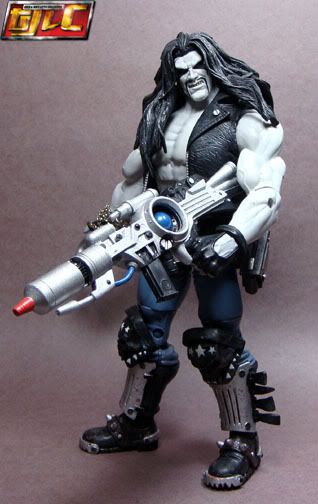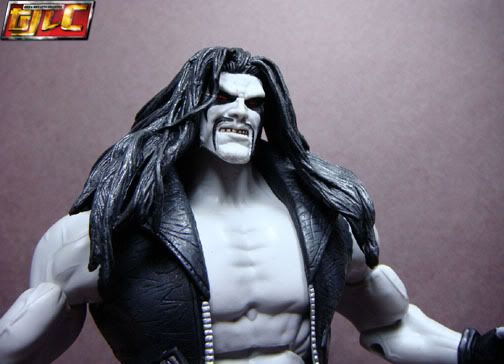 The Main Man comes with his chain and hook, a rifle and a removable sidearm.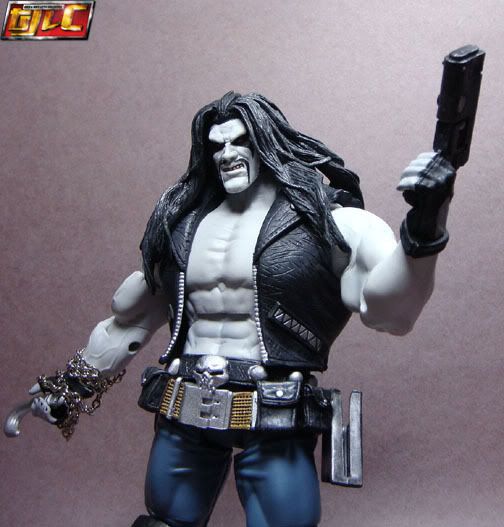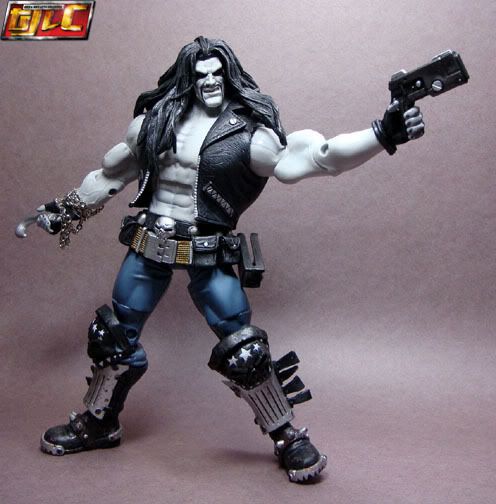 The only real problem is, Mattel really blew the scale on this figure.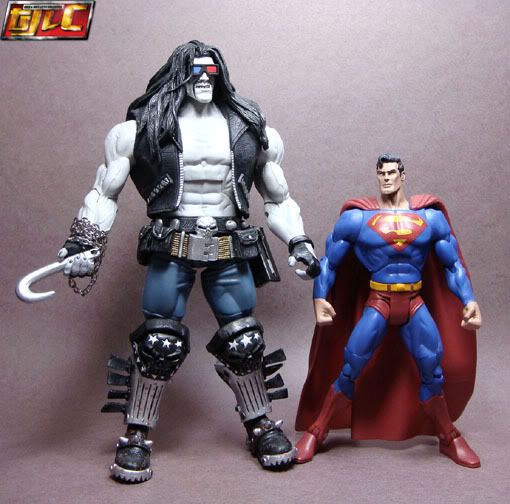 With the DC Direct Reactivated Lobo.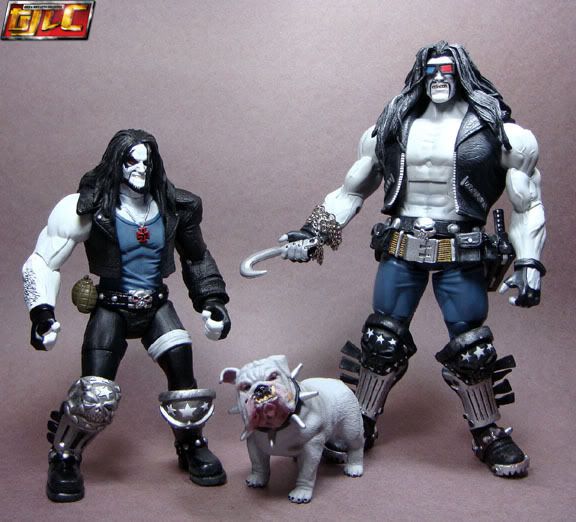 Lobo's Pet dog.. er… Dawg sports some articulation (his head can turn )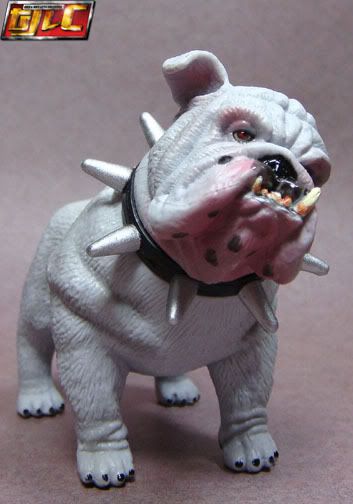 Lobo also comes with a "Build a Diorama" the backdrop is in 3D so the packed in 3D shades come in handy.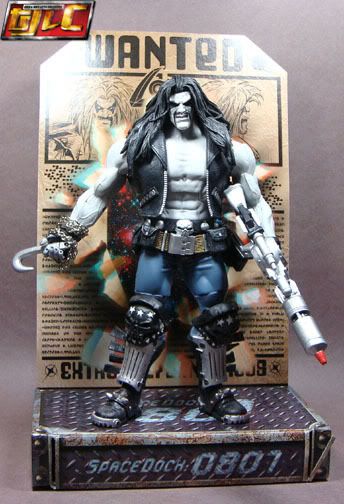 Gold