DC Universe Classics Series 3 Solomon Grundy Wave
Sinestro
Deathstroke
Nightwing
Robin
Green Lantern
Solomon Grundy
Sinestro.
Supposedly Mattel will release a "longer neck" version of this figure. Otherwise, he appears too short.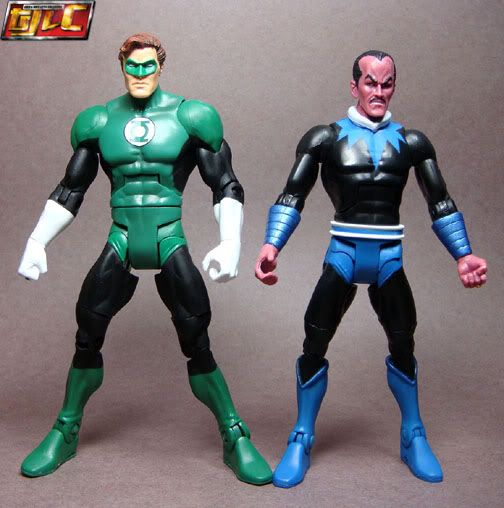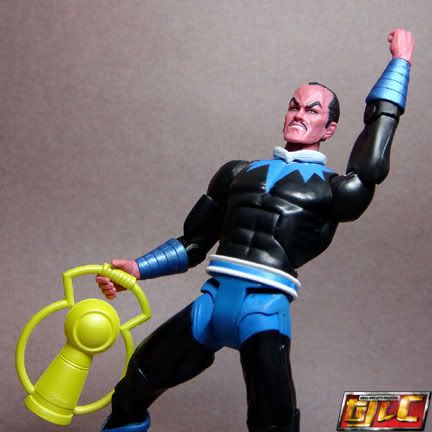 Variant Sinestro Corps. uniform.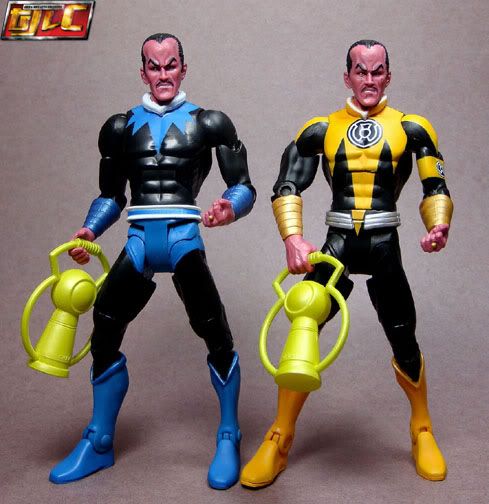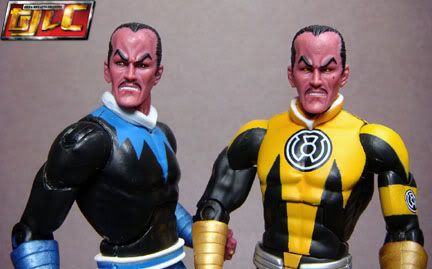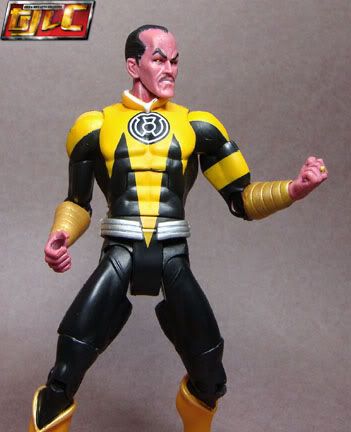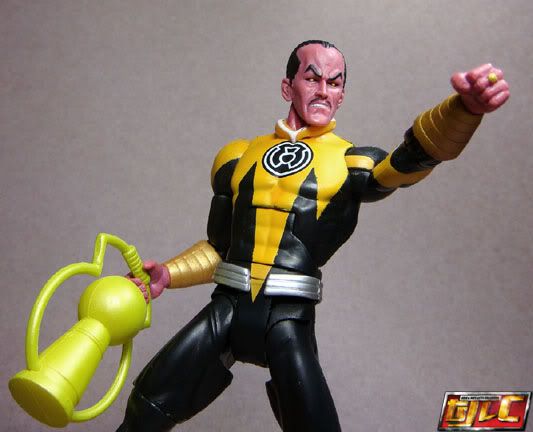 Deathstroke the Terminator comes with a staff, a rifle, a sidearm and a sword. I'm pretty sure this is the most accessory-laden DC 6″ figure Mattel has ever released thus far.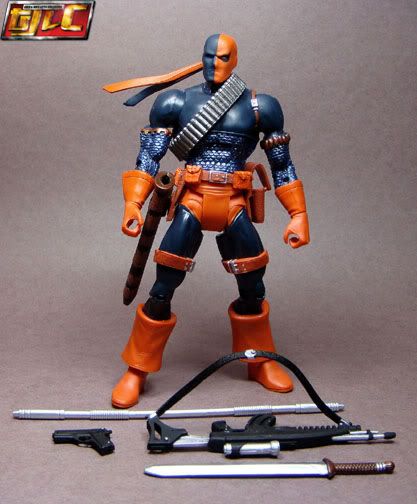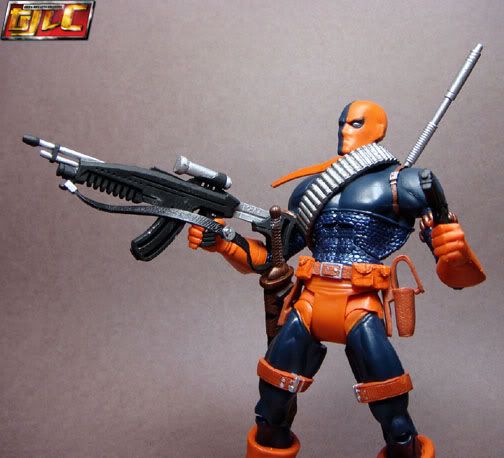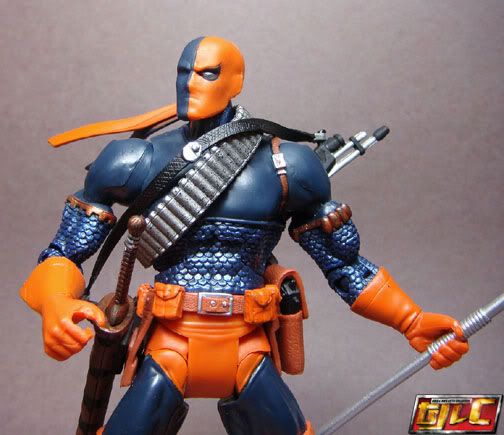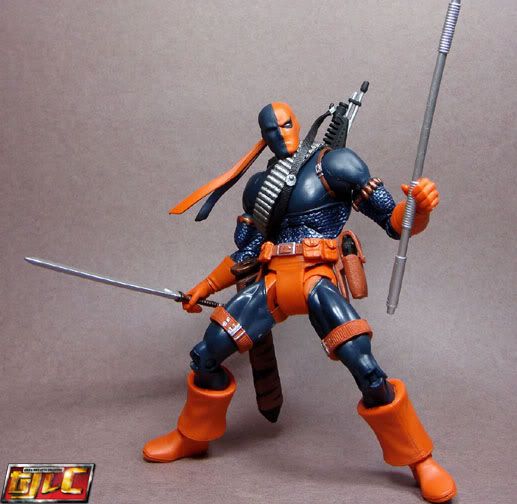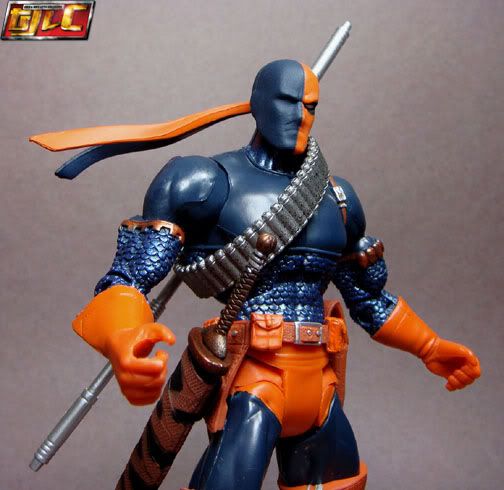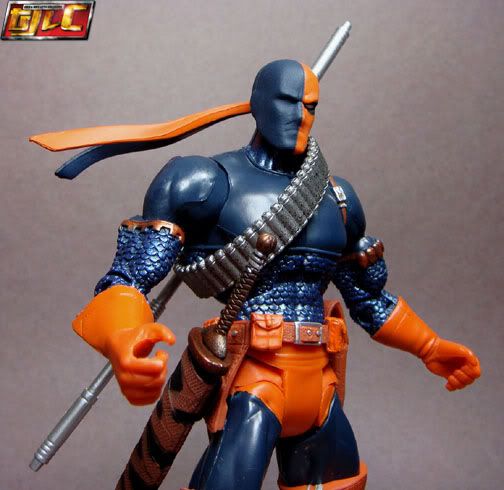 Nightwing
Comes with his trademark batons.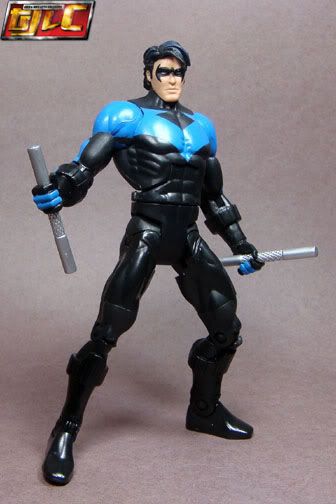 I really love the sculpt of this figure.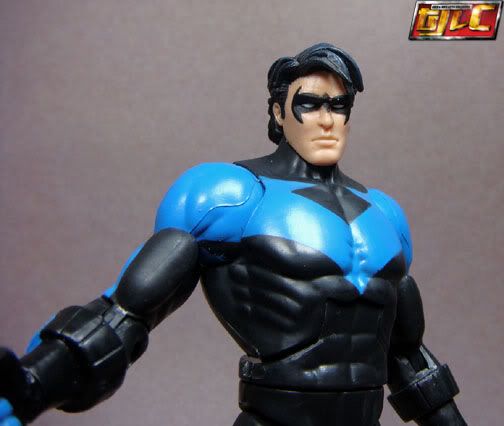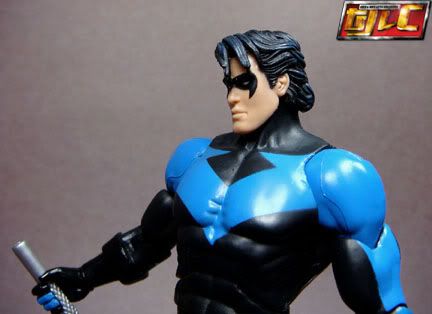 Escrima Sticks can be stored on his back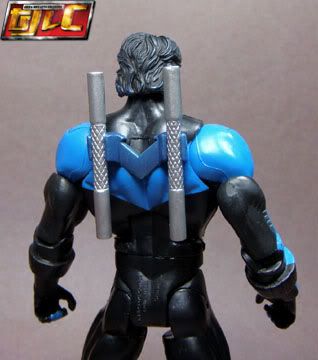 Vs Deathstroke.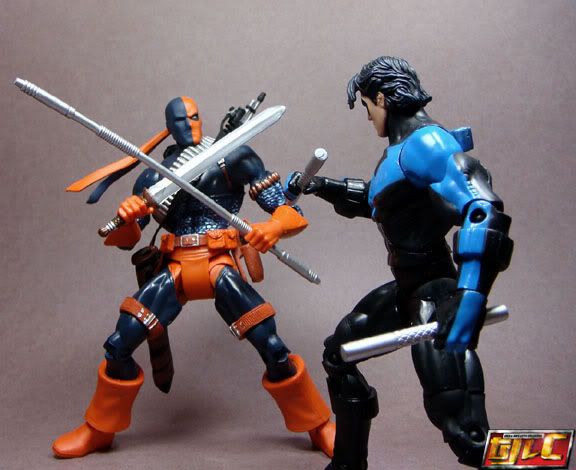 The Original Dynamic Duo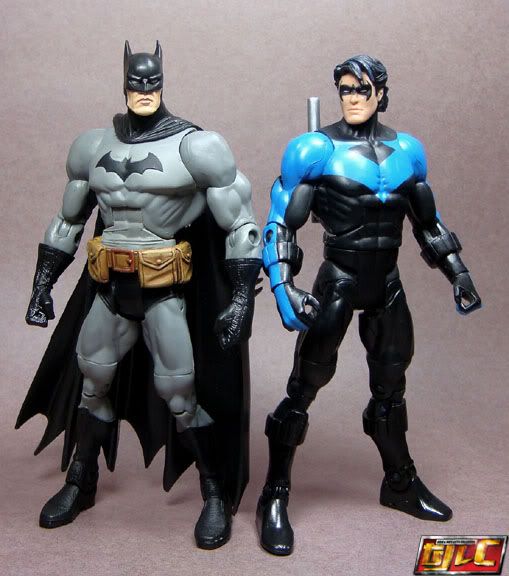 Robin
Comes with his staff and 2 Batarangs.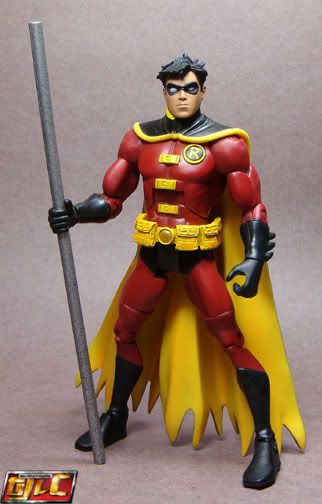 A nice figure but mine has an over painted right eye. Plus the yellow edge of his collar is painted a bit unevenly.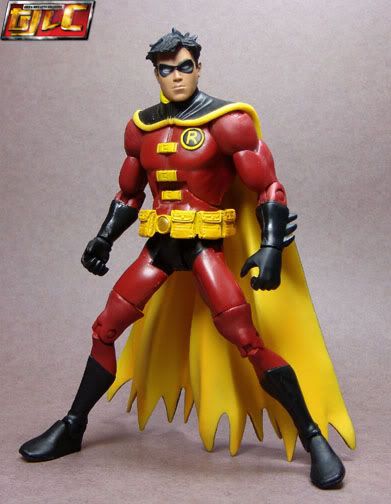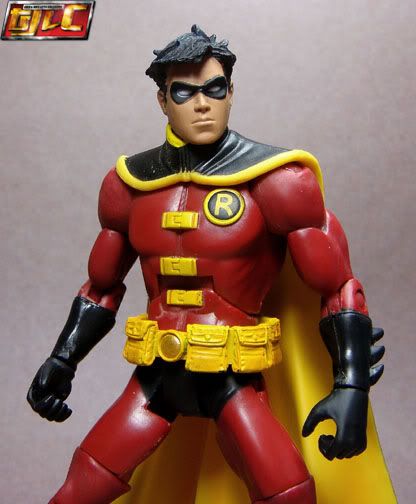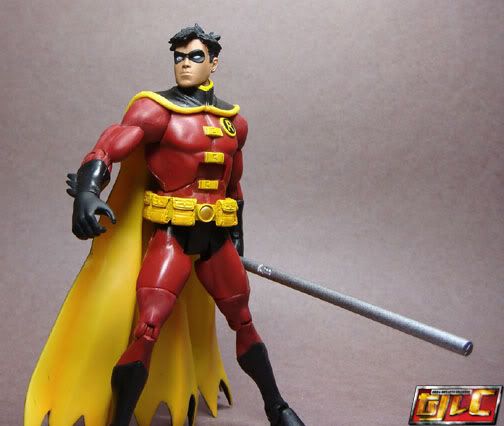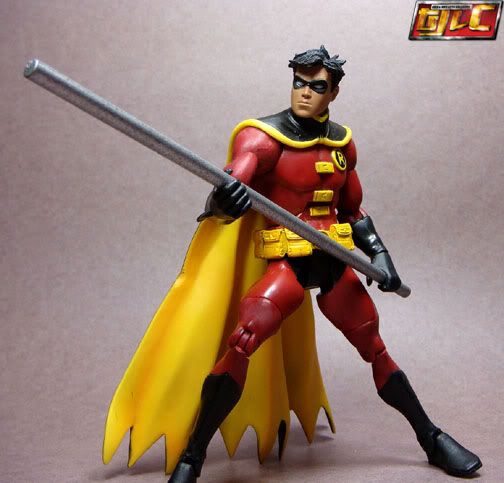 The Dynamic Duo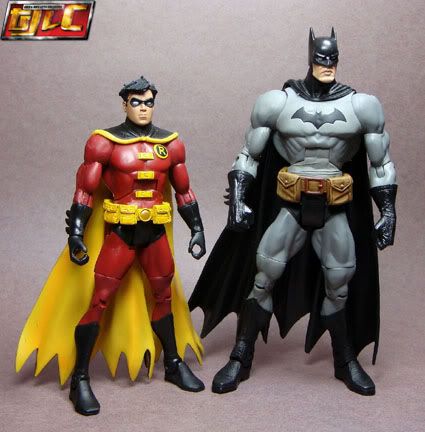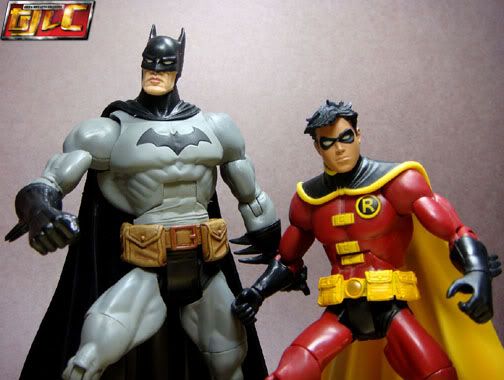 The Bat-family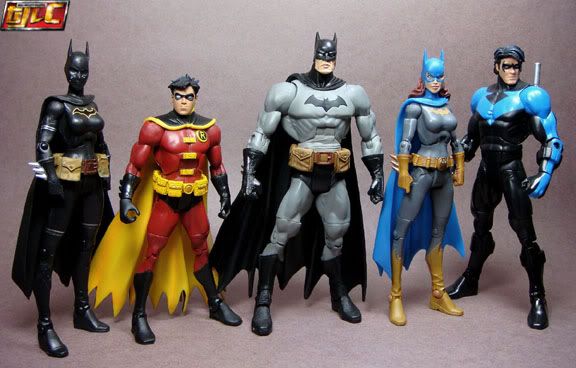 Last but not least, Hal Jordan.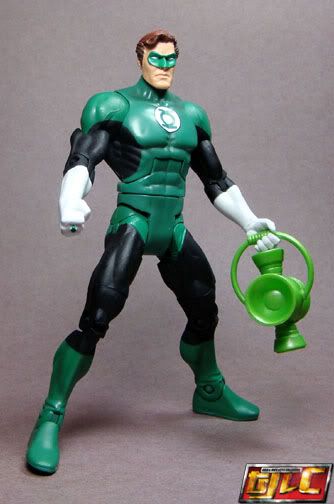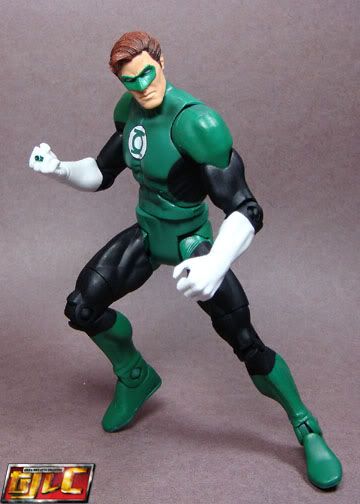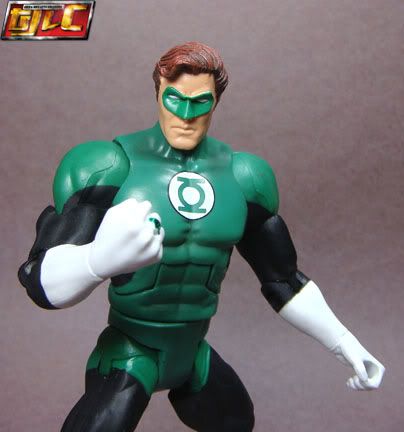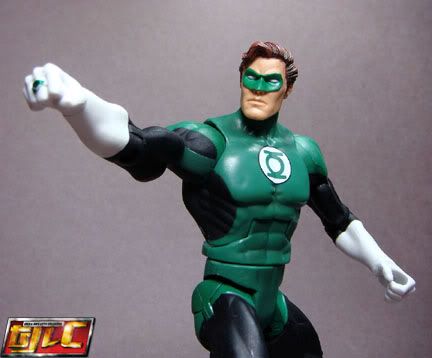 Vs his arch-enemy Sinestro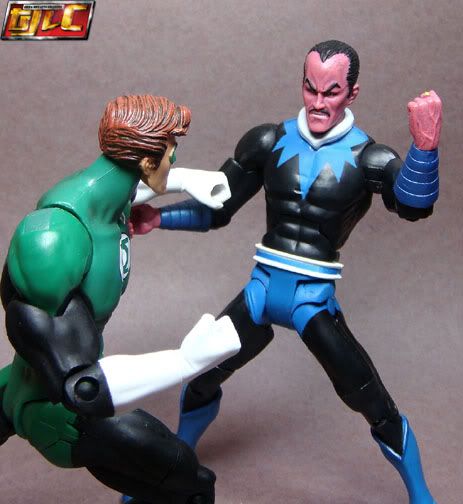 The Collect and Connect figure. Solomon Grundy. The Super Zombie.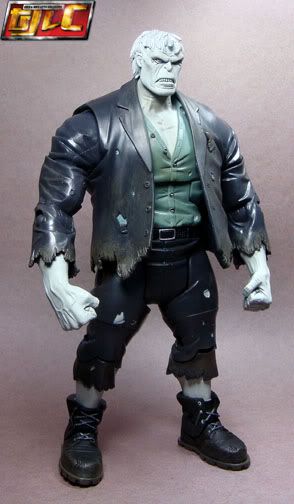 The Four Horsemen really did this guy good.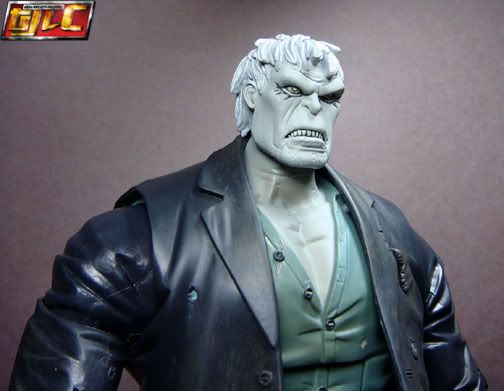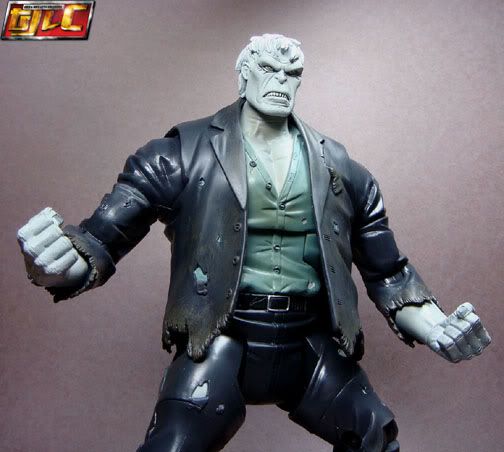 Though not really a part of Batman's Rogues gallery, Solomon Grundy here fought him a lot of times over the decades.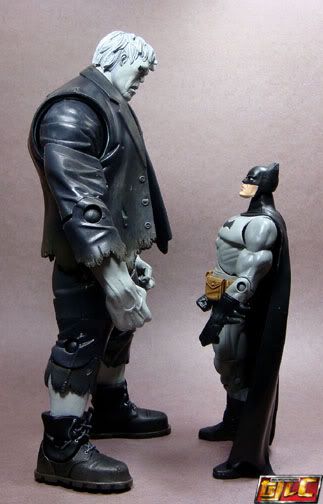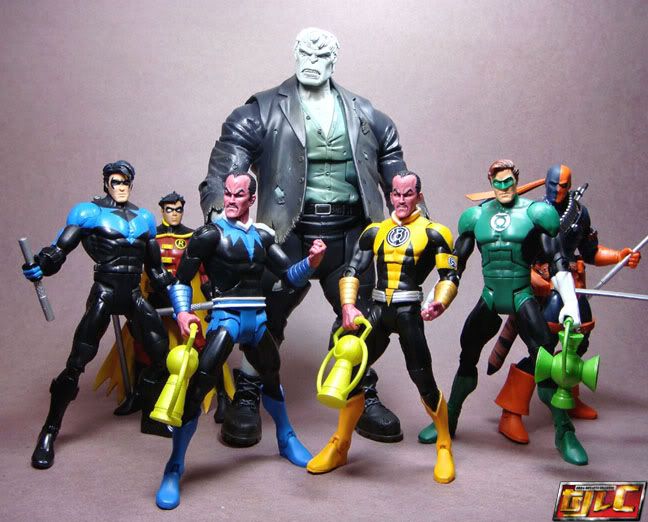 The JLA main seven so far.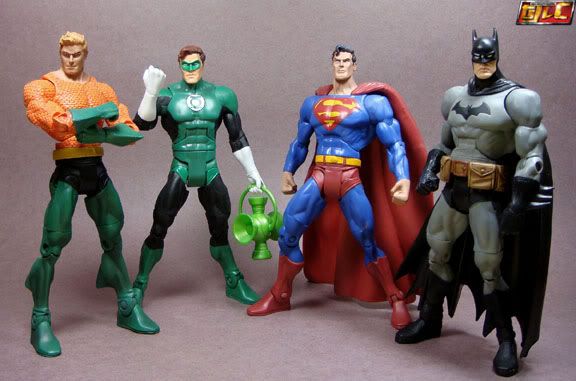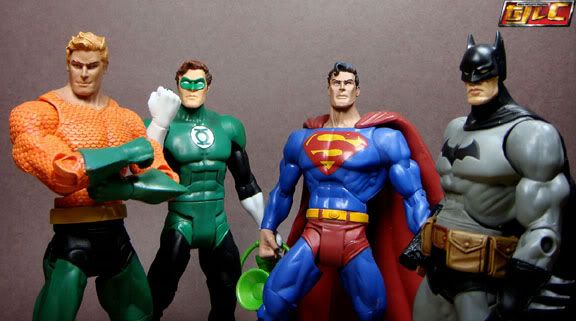 The Legion of Doom so far.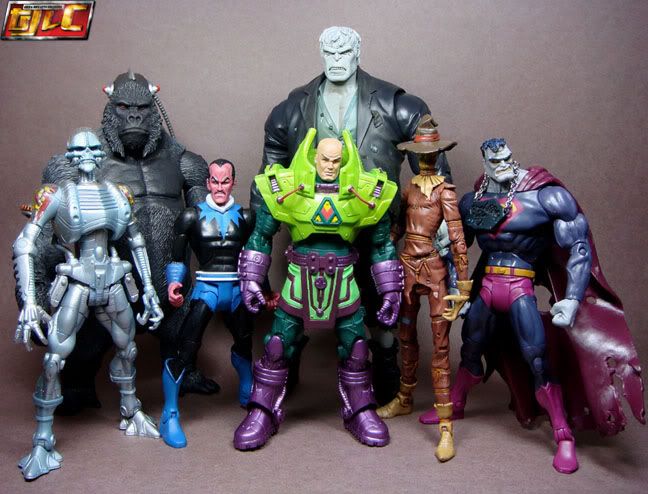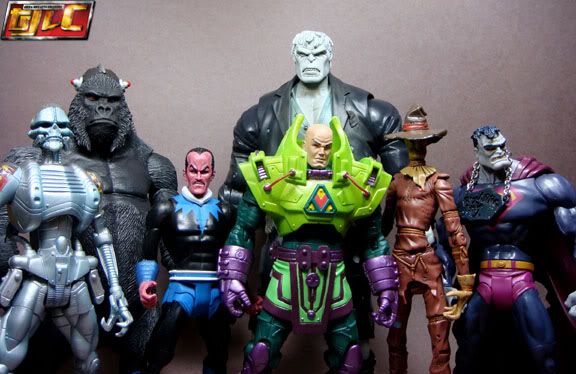 Edit: Oops, just realized I forgot to include Black Manta in the pic.
Gold