DC Universe Classics Series 5 Metallo Wave
Amazo
The Atom (Ray Palmer)
The Riddler
Eradicator
Black Lightning
Metallo
Wave 5 – Walmart Exclusive
Amazo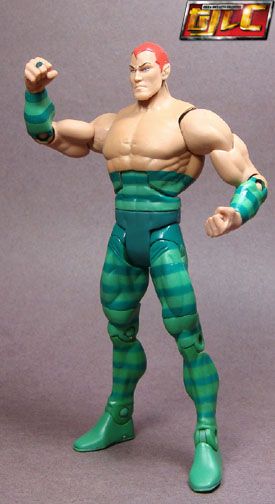 It's very sad to see they didn't incorporate any accessories for the one-man-Justice-League(heat vision beams, Batarangs, Green Lantern constructs). His fists are closed so he can't grasp anything either. But the good news is you can snap on Red Tornado's tornado accessory, that's something.. I guess..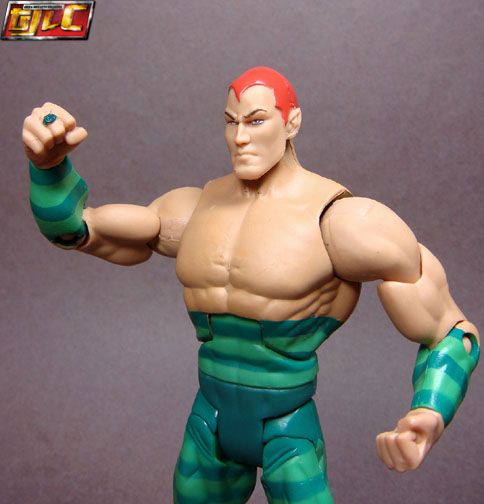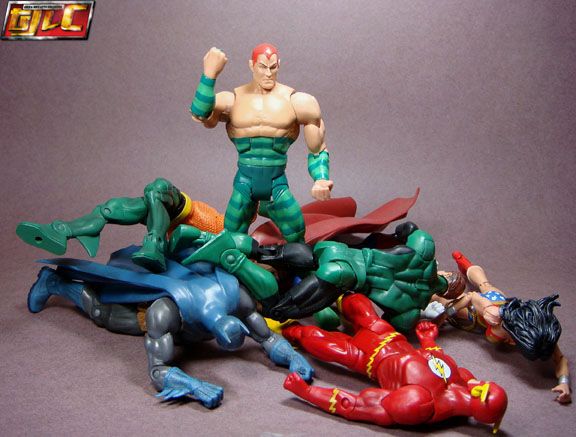 The Atom (Ray Palmer)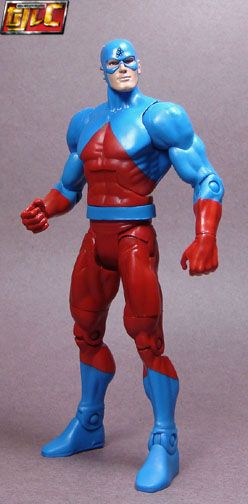 I seem to remember Atom having the "dwarf star" in his belt buckle which allows him to shrink(or at the very least control his size changes), it seems odd the this figure doesn't come with the buckle.

With the small version Atom that comes with Wave 8's Gentleman Ghost.

Riddler – a retool of the Two-face/Clark Kent body.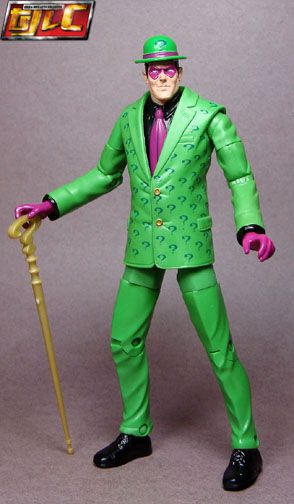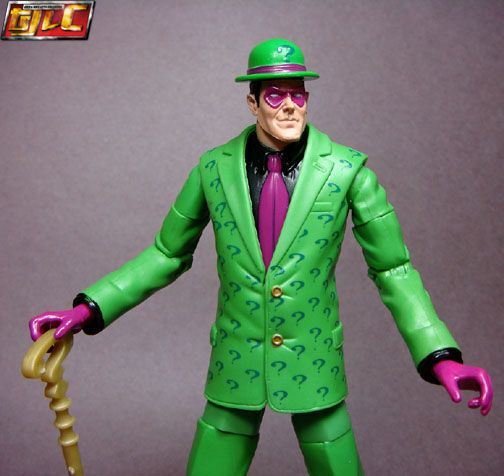 Eradicator Superman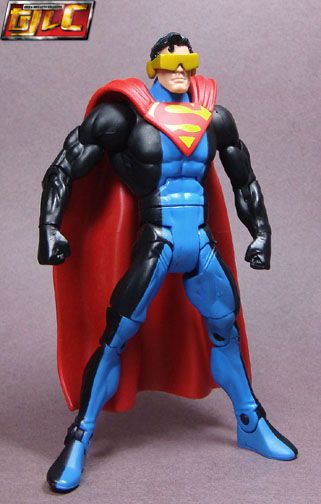 Nicely done matte finish on the "S" shield.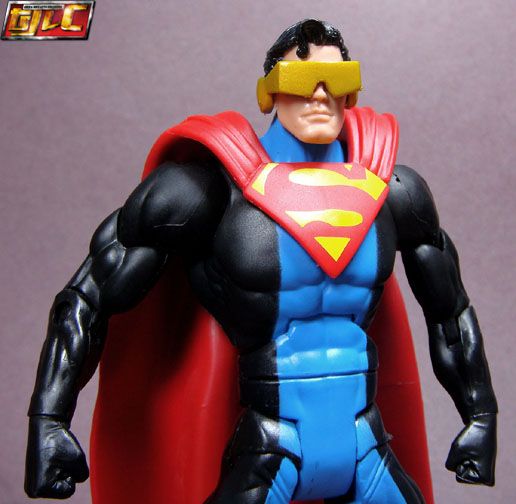 Thick cape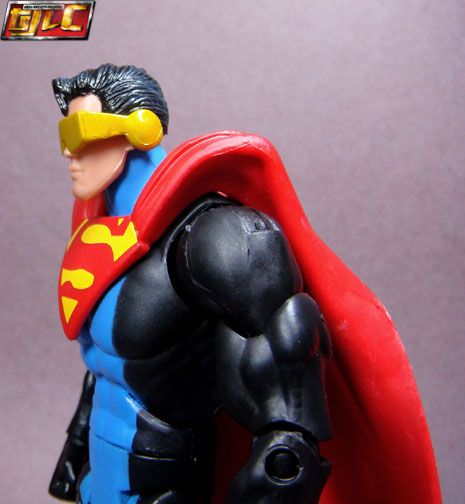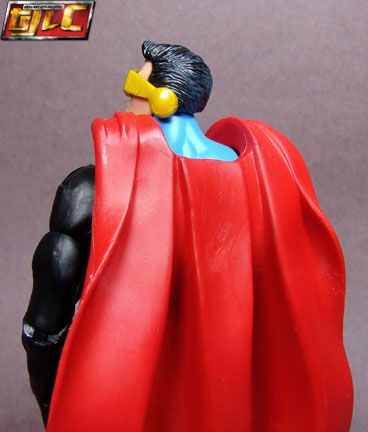 It turns out the head is a new sculpt, not a repaint of the DCSH Superman head.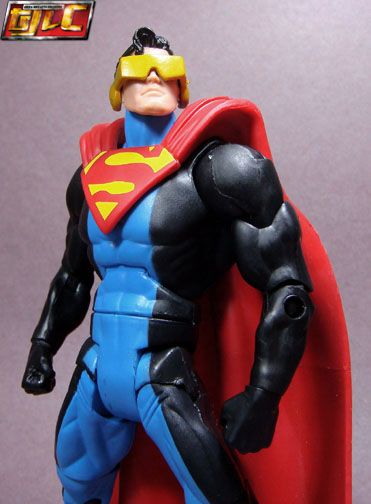 Black Lightning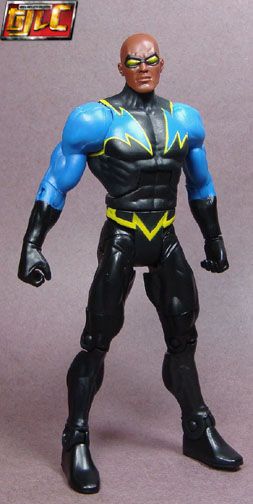 The CNC : Metallo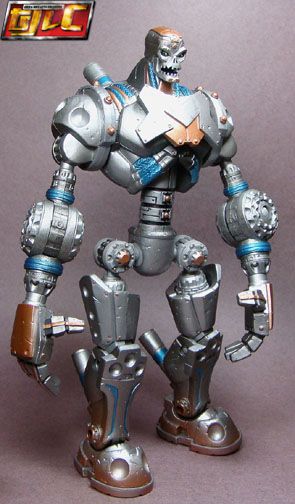 Removable chest plate reveals Kryptonite, very nice "glow" effect using paint.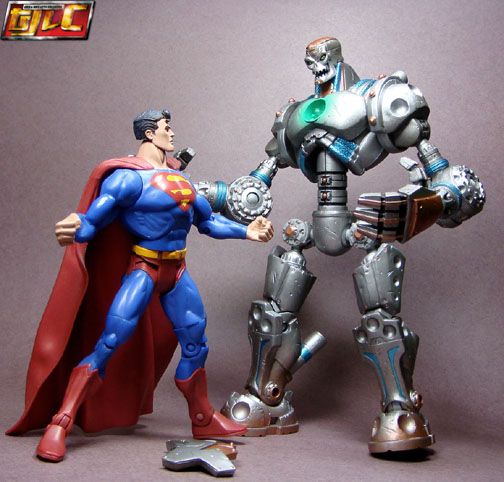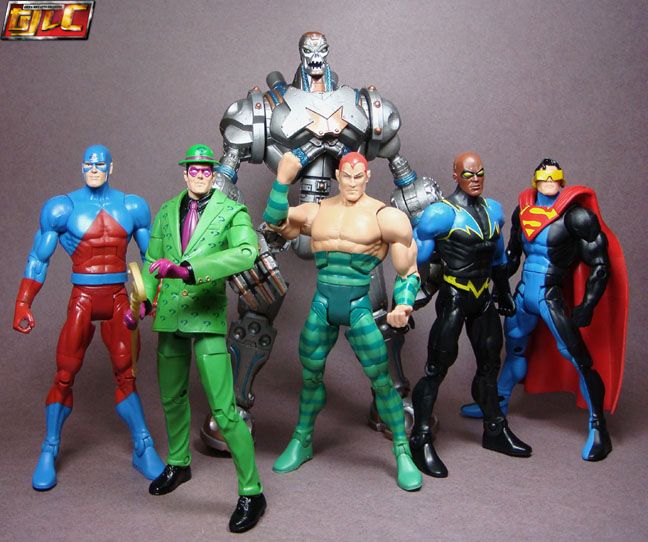 Gold