Young Justice 6" Sportsmaster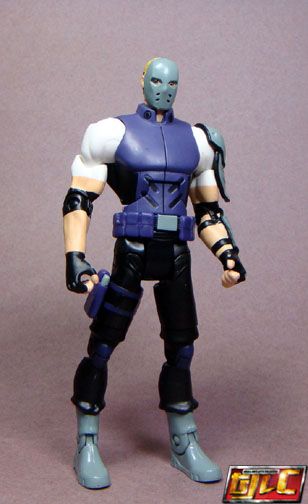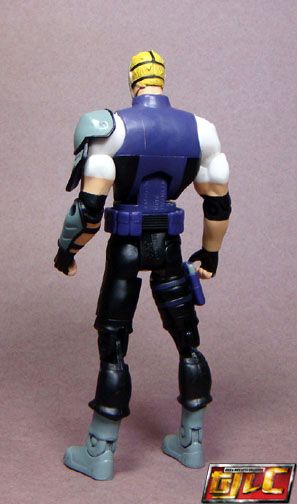 My first 6″ Young Justice figure! Ha! Mattel's YJ 6″ lines are really pricey, but considering how much stuff was packed in here and comparing prices of this toy from Big Boys Toys to "standard" DCUC prices at the malls, well.. it changes one's perspective.
Sportsmaster comes with an entire dojo! complete with "wooden" training dummy , a target board and a weapons rack, with a lot of weapons!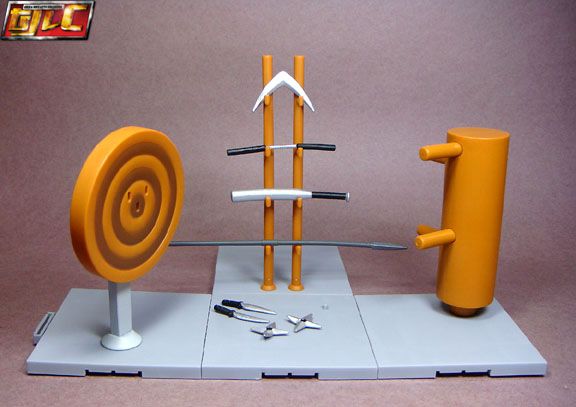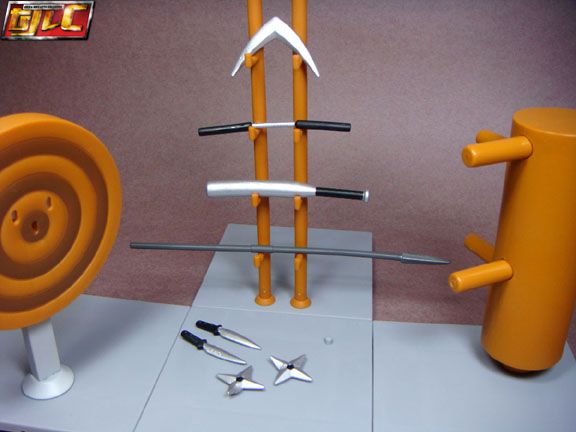 The training dummy could stand to be a little taller.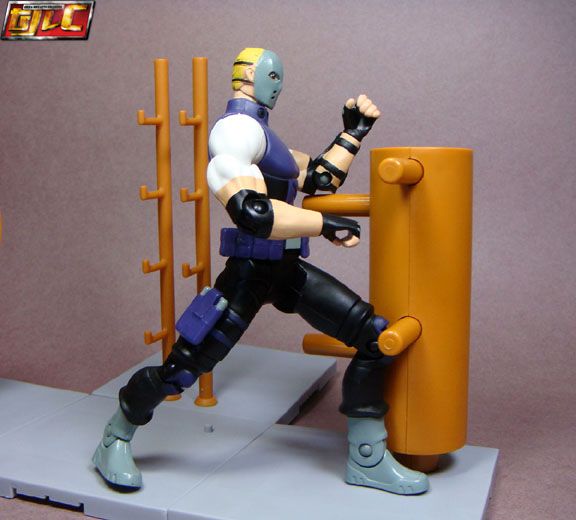 Bat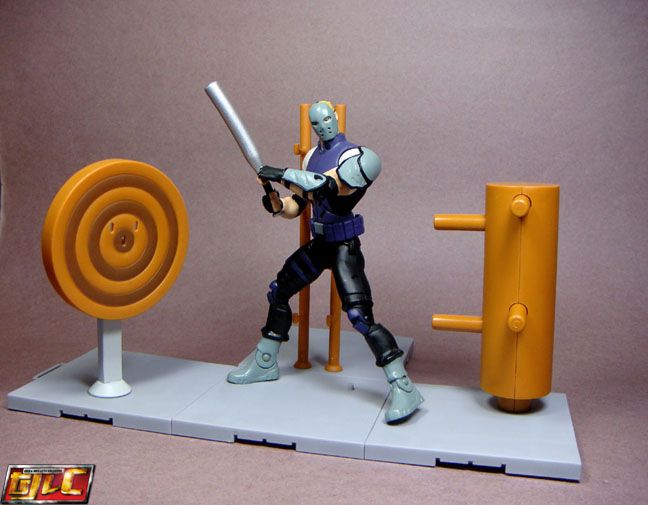 Nunchukus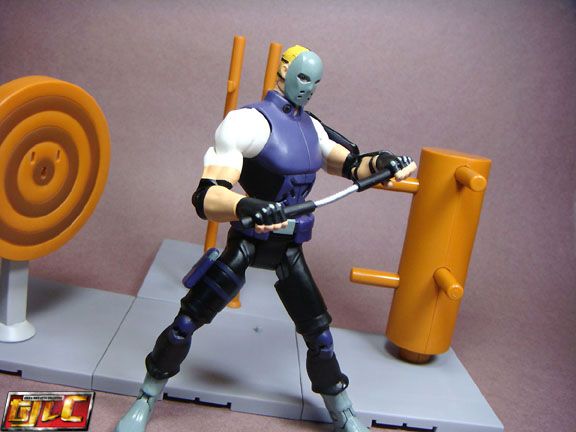 2 Knives and 2 ninja throwing stars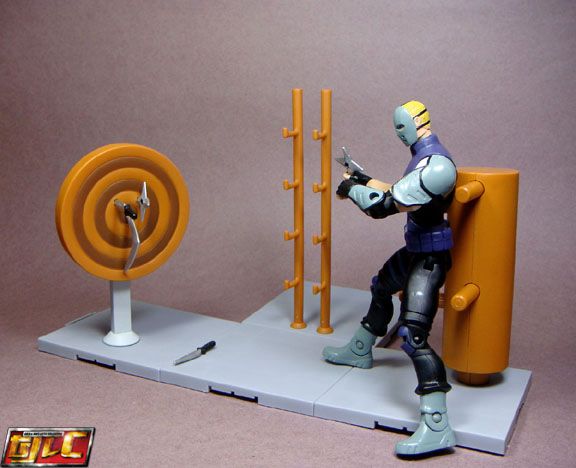 Of course my primary reason for getting this figure is for Sportsmaster himself, as I doubt we'll ever see a Sportsmaster figure in DCUC line. The scale works with the DCUC JSA figures (he's mainly an Alan Scott, Wildcat villain).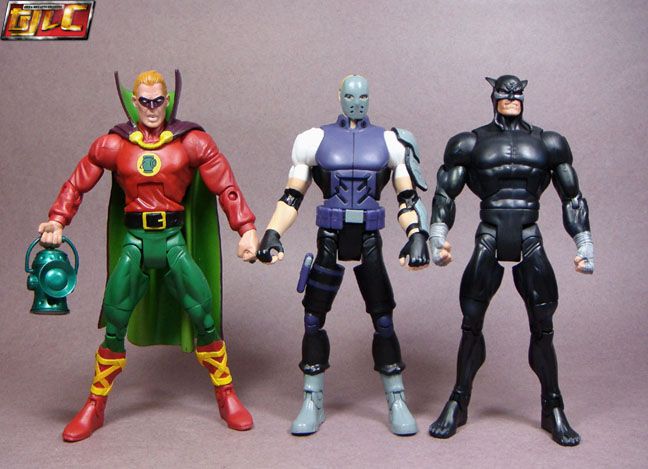 Gold