Detective Conan
This figure was released by Romando back in 2001 I think. There were two versions, the standard, blue vest and shorts wearing Conan with soccer ball and jet powered skateboard, and the this version. Being a fan of Sherlock Holmes I opted to get this version in 2002.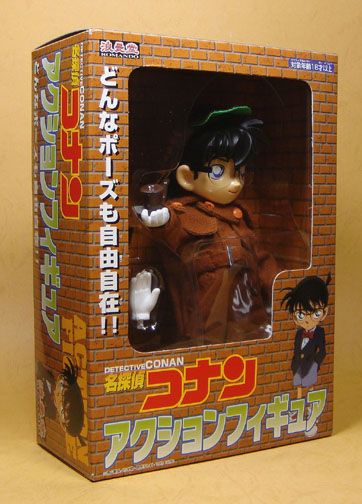 Figure stands about 6 Inches tall, comes with real clothing and bendable arms.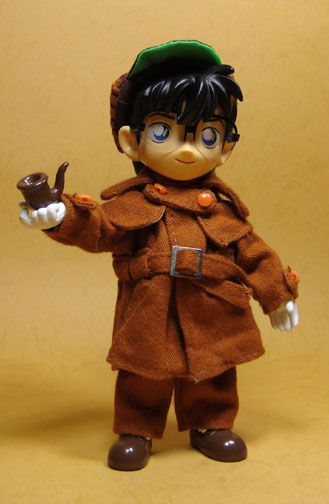 The coat is removable and there's an extra right hand.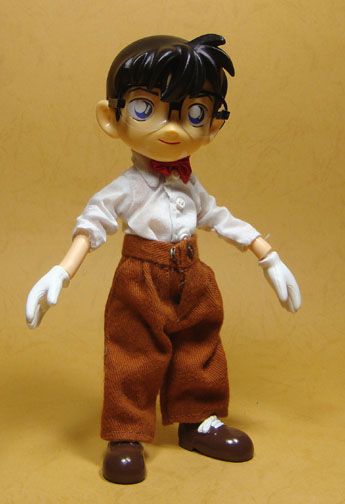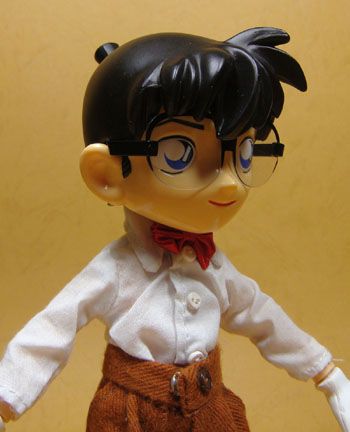 Gold