Diamond Select Toys- 1:15 Scale Back to the Future Part 2 Delorean
Take note that the Mr.Fusion accessory is packed in with the manual.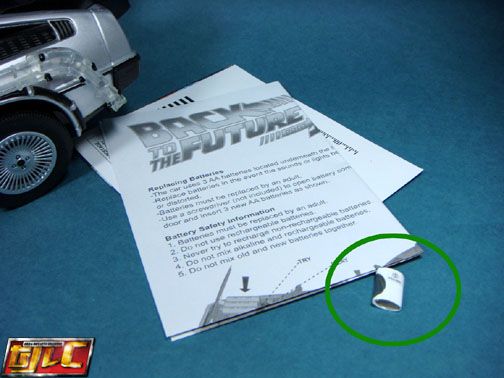 Battery Panel located under the hood. Switch for "play" and "try me" also located next to the battery panel.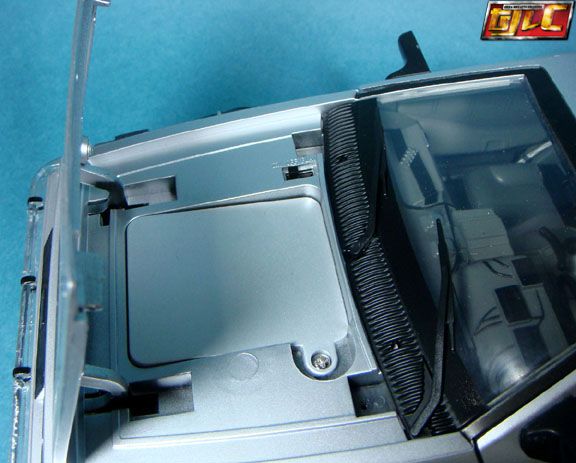 Requies 3 AA Batteries (included).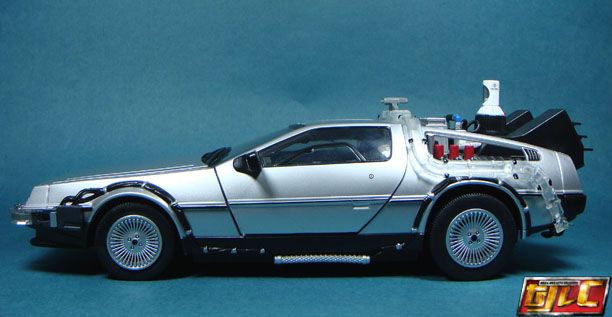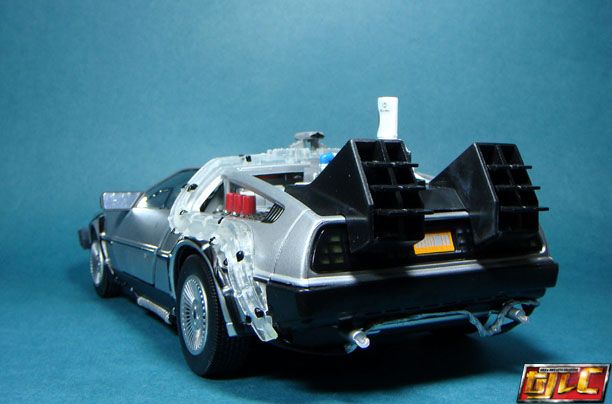 Opening "gull wing" doors.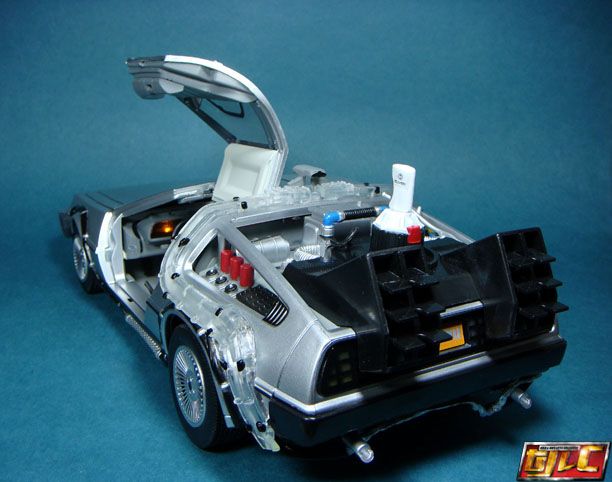 Light up dashboard, Time Circuits, and Flux Capacitor.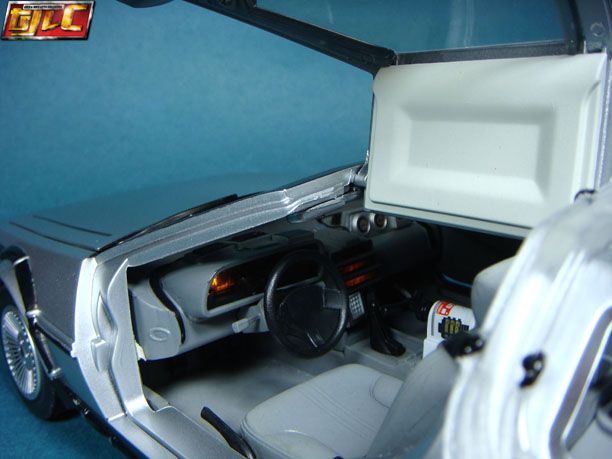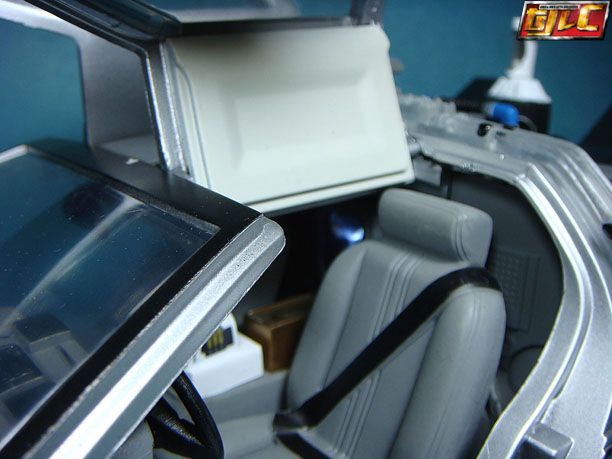 The seat belt and steering wheel are sculpted in though.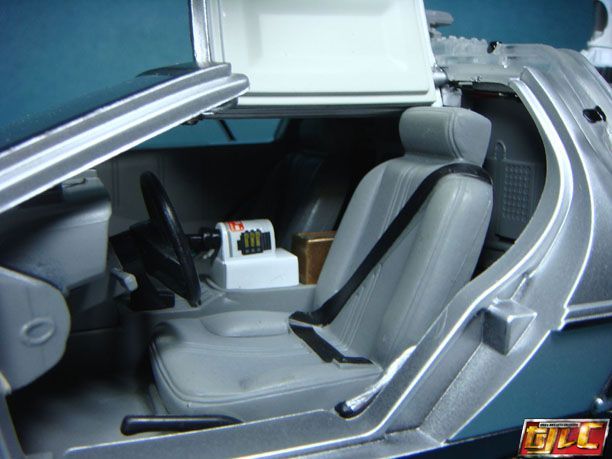 Exterior also features working lights.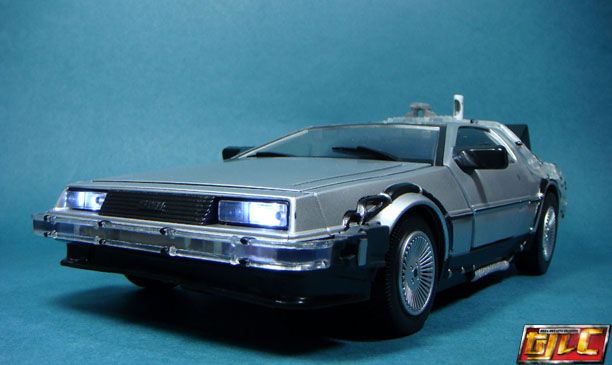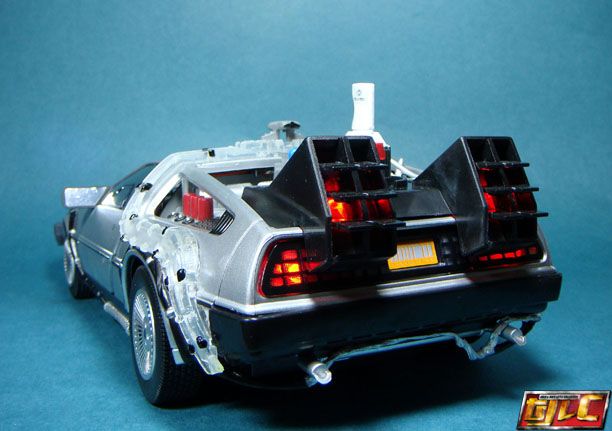 There are also several sound effects that you can cycle through by pressing a button on the top. I really can't tell them apart though.
Finally, exclusive to the Entertainment Earth version, the working "hover mode" wheels and sound effects. The fold-up wheels were not included in the regular version. The car is made of plastic, so no diecast metal here, unfortunately.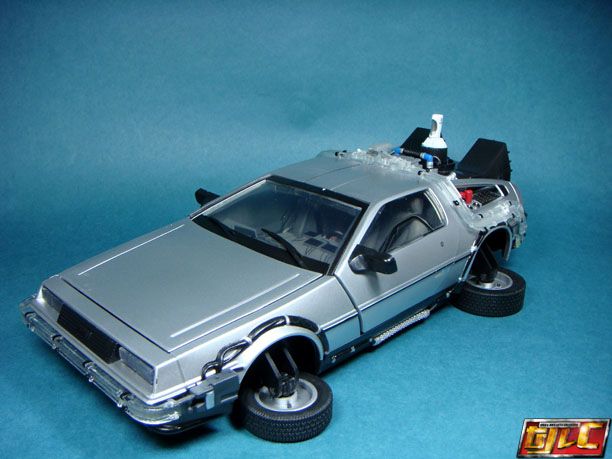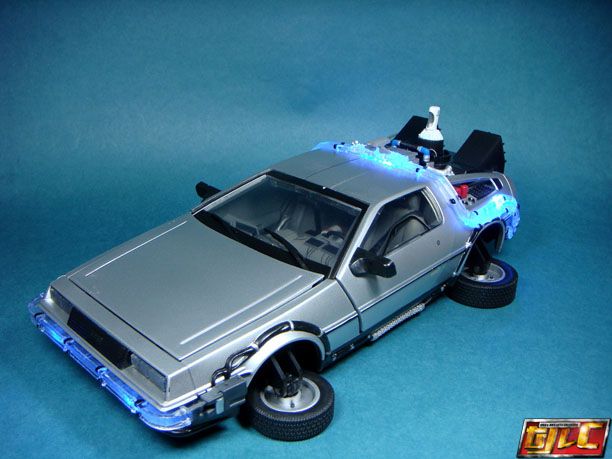 Gold