Dino Mech Gaiking DVD Collection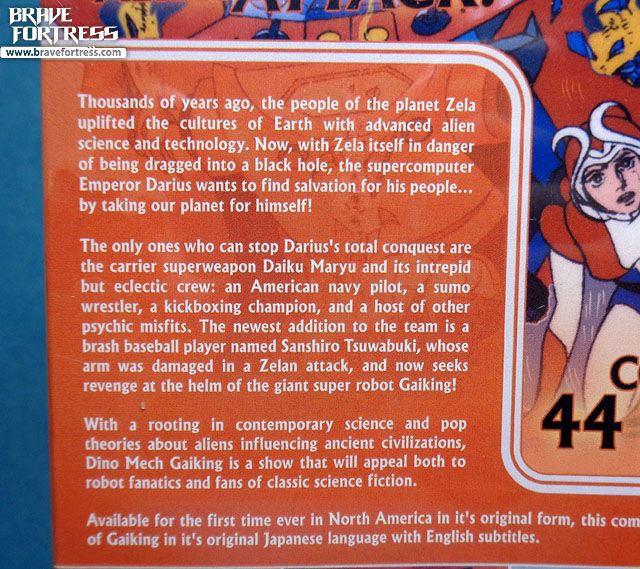 Hmm… So Go Nagai still isn't credited for his contribution to the idea behind this series apparently, eh?

The set comes with a removable outer sleeve cover.

I was really hoping that Discotek Media would release a Blu-Ray version of this series, but I settled on the DVD version for now, just to be on the safe size, in case they never release a Blu-Ray version. The set comes with 6 DVDs.

As usual with Discotek, the menus are not animated. The good news is the menus play the opening credits theme while you browse the main menu.

For features, we only get textless opening and credits on disc 6.

The textless opening credits are taken from the later part of the series, which features "enhanced" Gaiking in the opening.

Overall, not bad I guess, as you can expect, the video is standard definition and was probably ported over from the Japanese Laser Disc release I think. Still, pretty good to have if you're a Super Robot fan and I would pick owning physical over digital media any day.
Gold