Dr. Wu DW-TP08 Skybreaker Sword – Blue version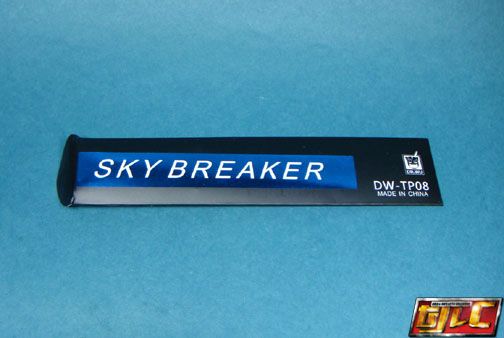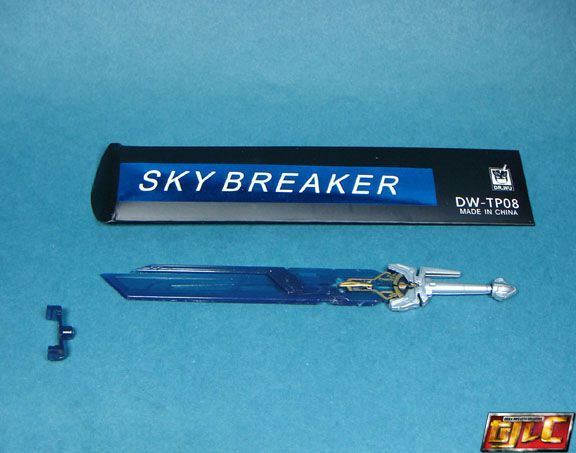 A while back, I was able to get the "solid" grey version of this sword. But it just didn't seem quite right. The blue version is still better. I don't think the blue version is available locally? I decided to go Ebay for this while the getting was good, as trying to find the blue version is becoming harder and harder.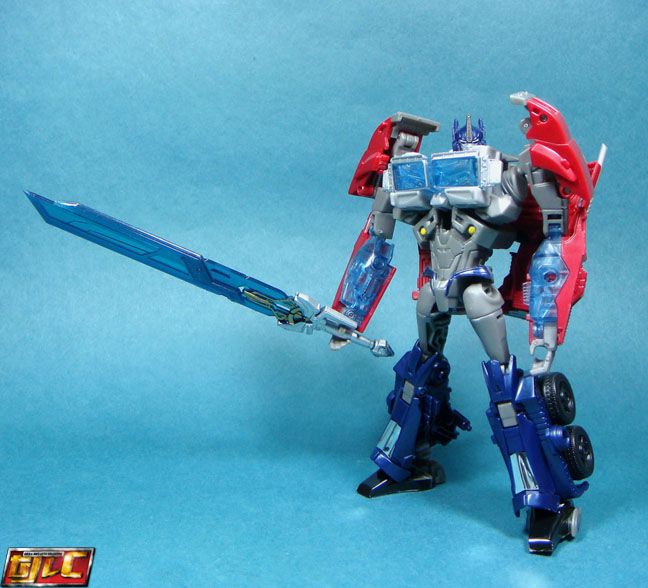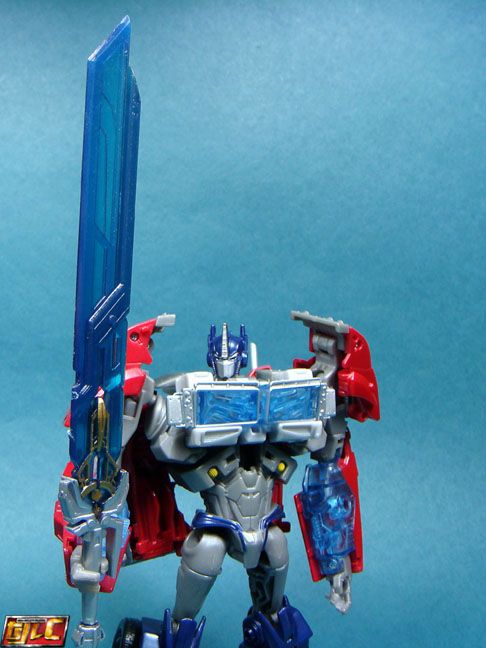 Clip for attaching the sword to Prime's back.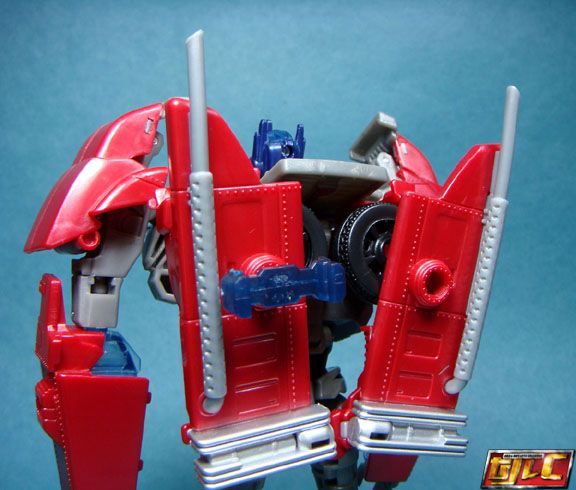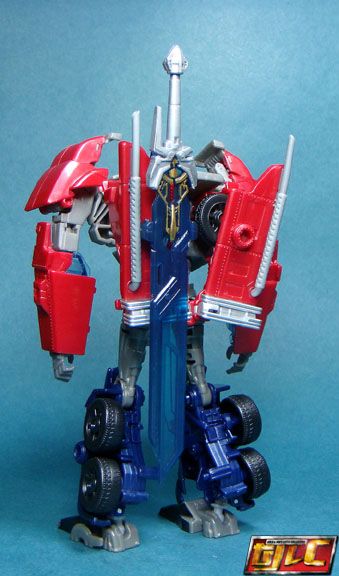 Versus Megatron with the Tyant Sword.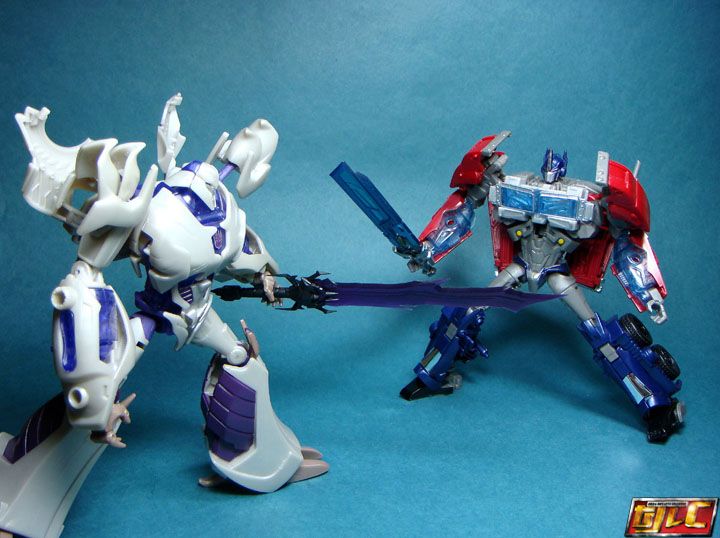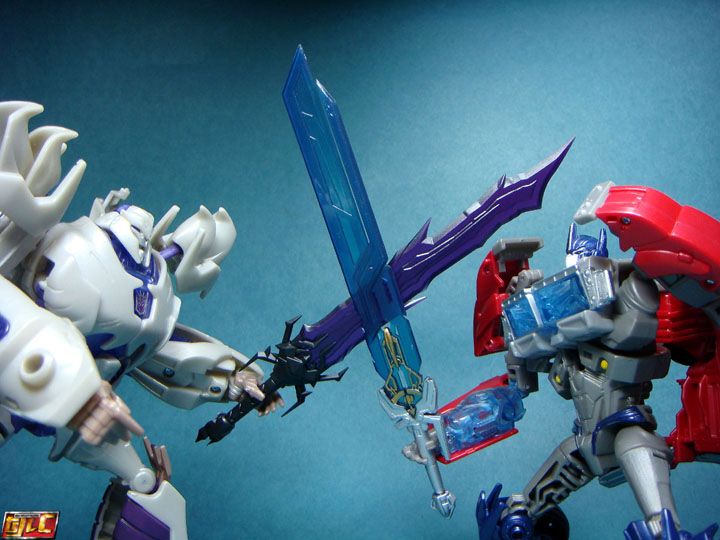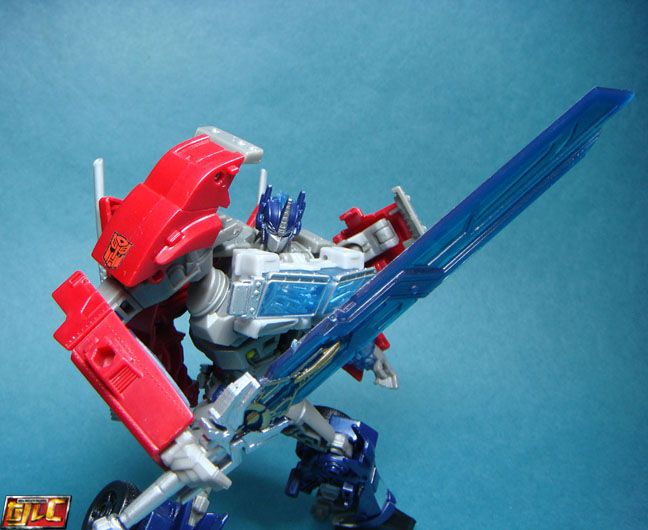 Gold