Extreme Sets Headquarters Pop-Up Diorama (Decepticon Headquarters)
Outer box sleeve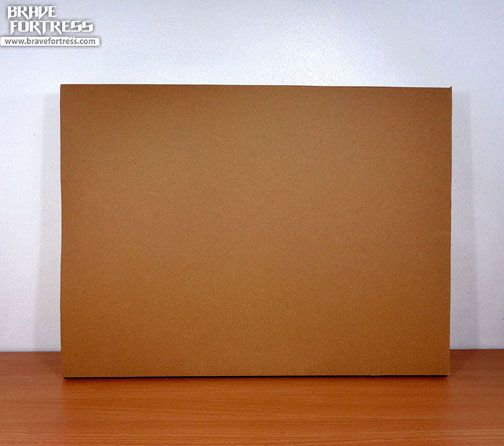 The box is actually quite large, measuring 21.5 x 16 x 2.5 inches in dimension.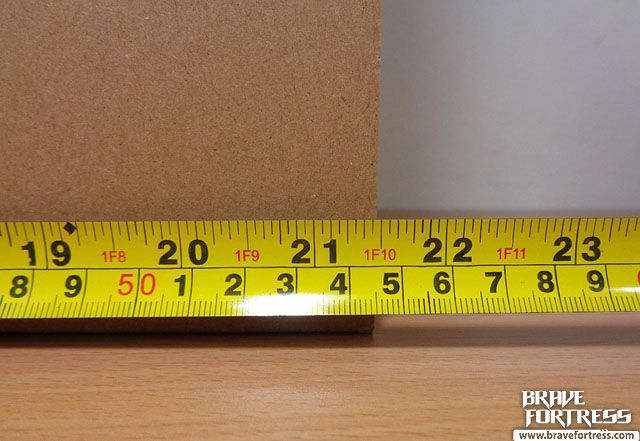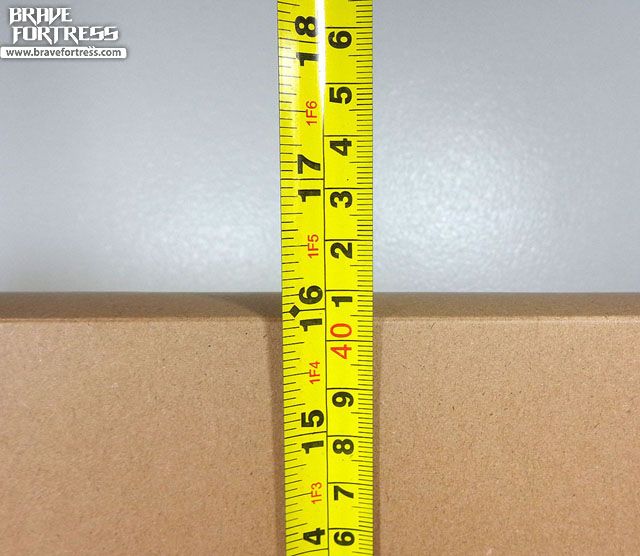 The whole set is packed as layers of cardboard panels, they are laid out in the following order, top to bottom.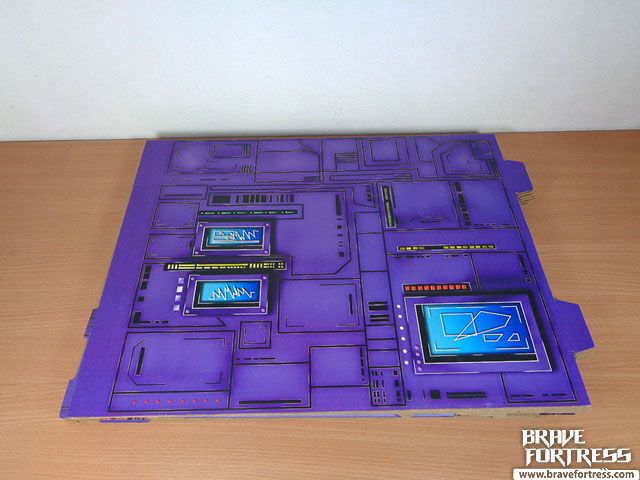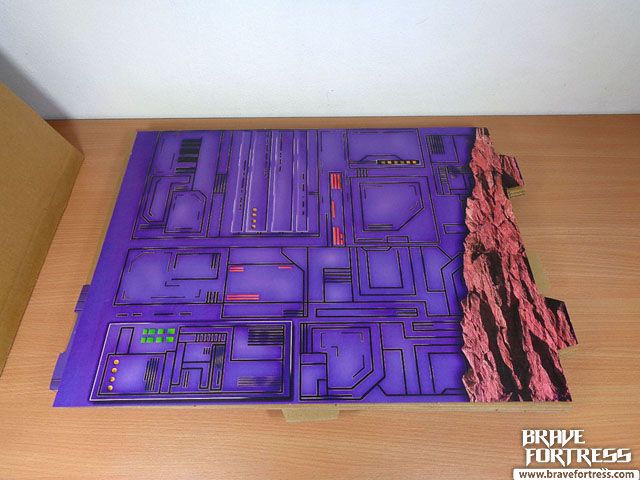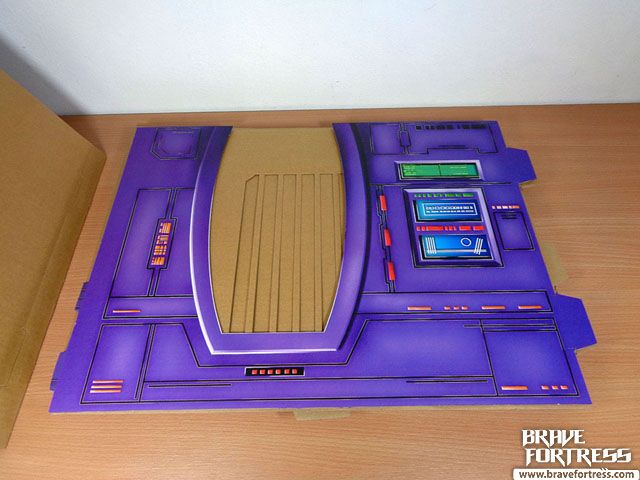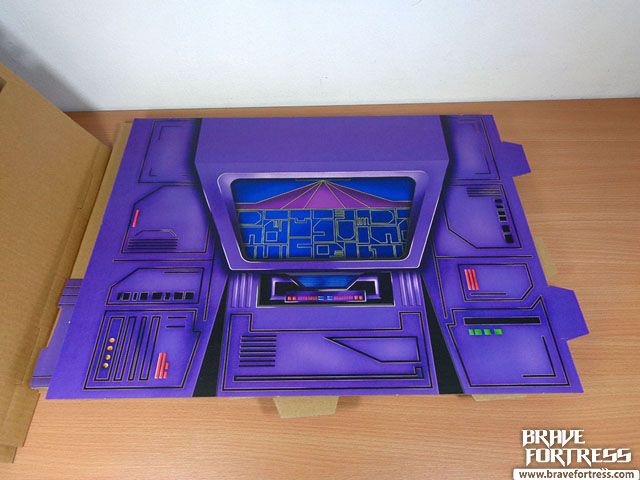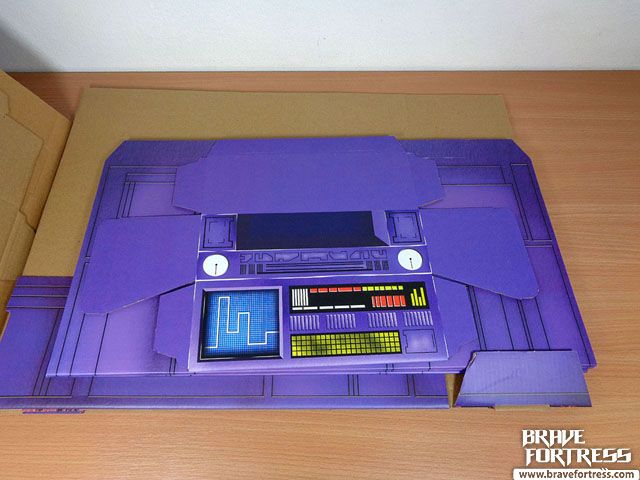 3x floor tiles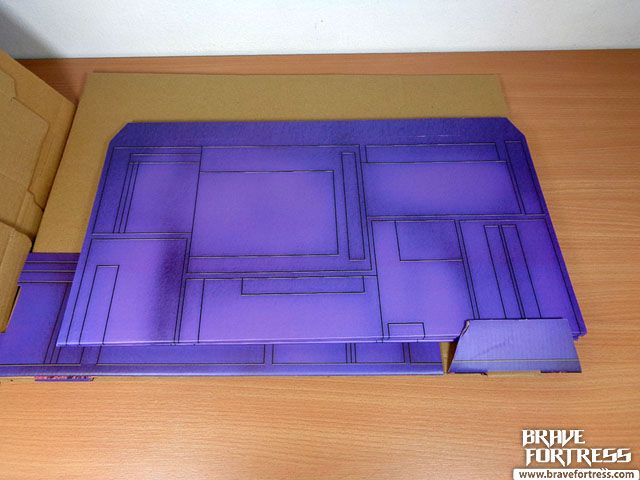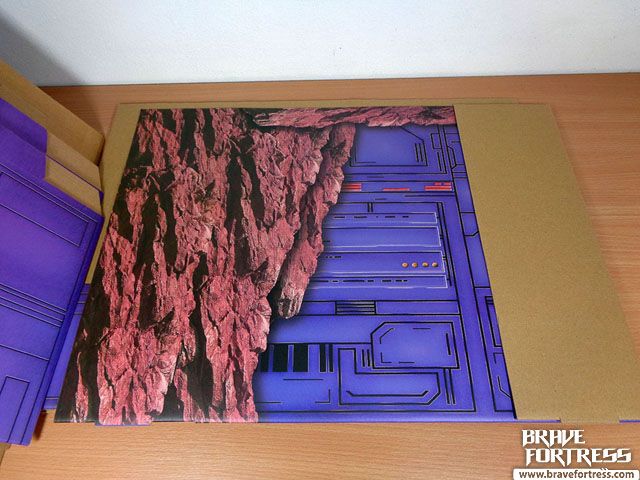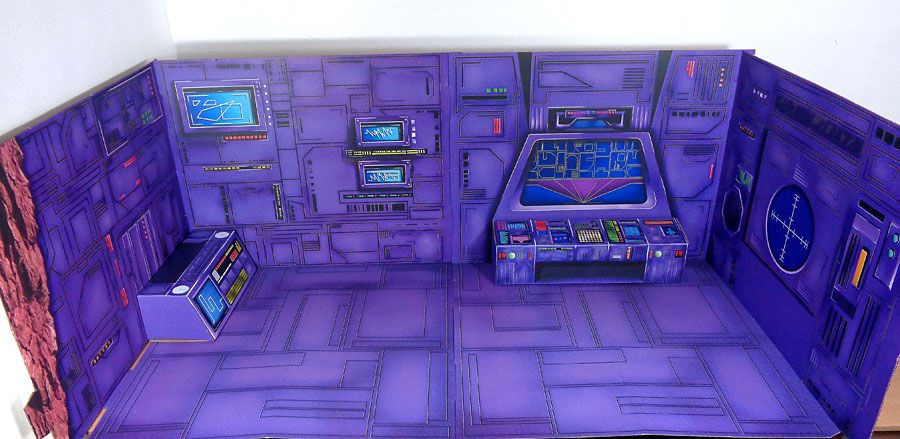 Due to the crazy expansive size of the set, I could only use 2 of the 3 floor tiles. This left me with extra walls and floor tiles to spare.

The walls are roughly 16 inches in height.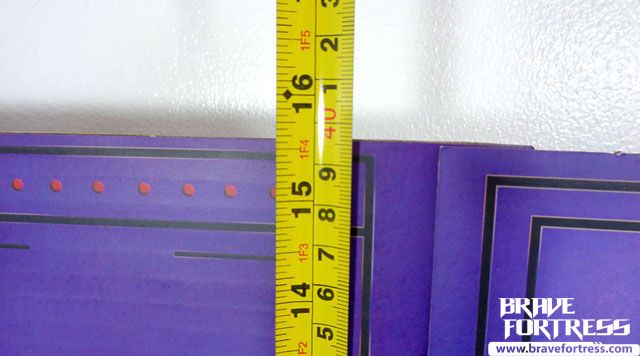 While each floor tile spans roughly 19 inches in dimension.

Even with just only using two floor tiles, the massive setup already eats up roughly 40 inches of shelf/ table real estate!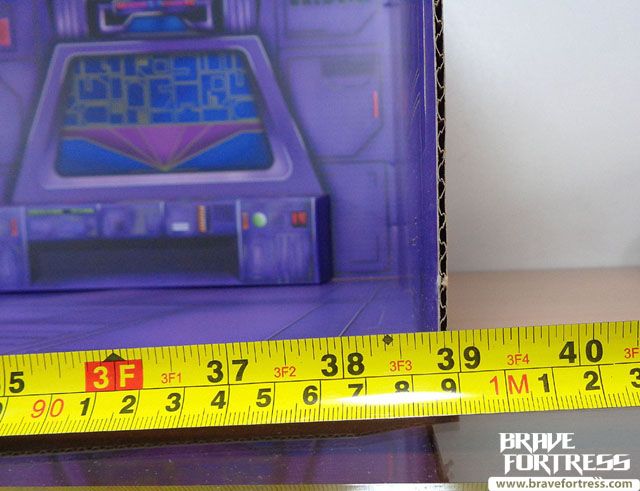 Admittedly, I'm not too happy about how the floor tiles were packaged, they were shipped folded in half, so unpacking them will still leave a large, visible crease on the surface.

The set comes with two cardboard console terminals that you can use to decorate the room.

It's a shame we don't get any decorative cardboard wall monitors like we did with the Autobot HQ set this time around. Everything is just printed flatly on the wall now.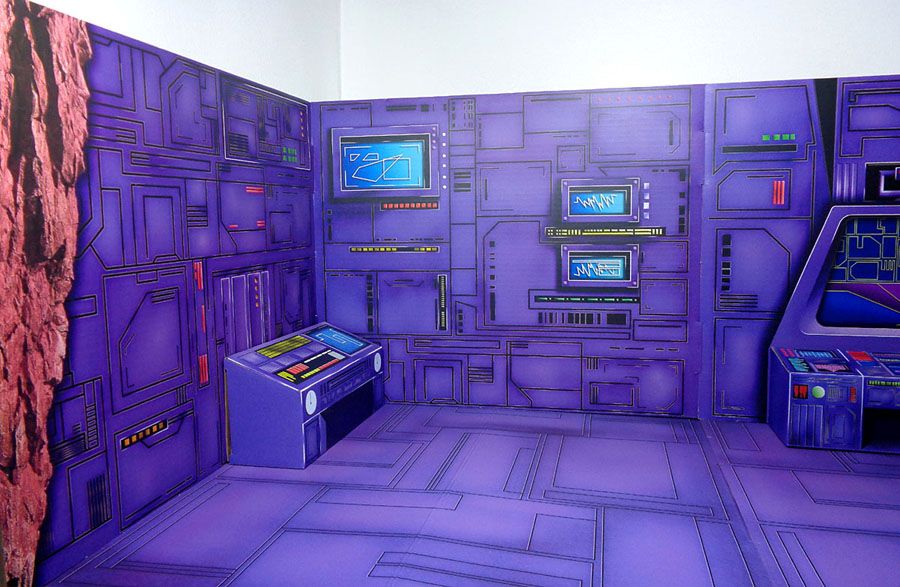 With some Masterpiece Decepticons added in to give a sense of scale. I really wanted to throw everyone into the shot, but my Decepticon MPs are scattered throughout several storage boxes and it would take a day to get them all together. Perhaps one day down the road, I'll do a proper shot with everyone inside the diorama.

I guess you can also use the diorama for War for Cybertron/ CHUGS scaled figures, but I think it still looks better with Masterpieces.

For added variety, you can change up the sequence of the walls, or even use the spare walls to create an alternate hallway or the holding facility.

To create the illusion of depth, there's an optional secondary background behind the doorway that you can use.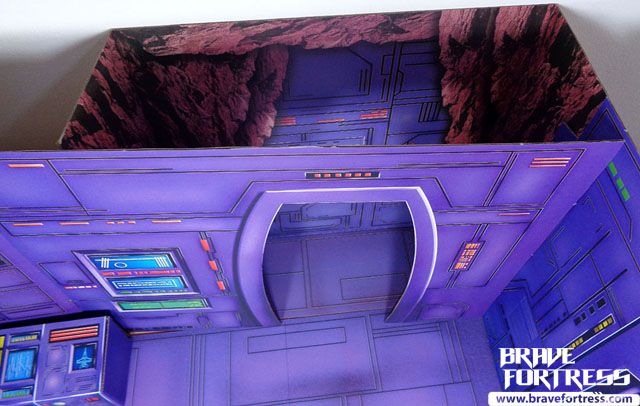 The same goes for the jail cell.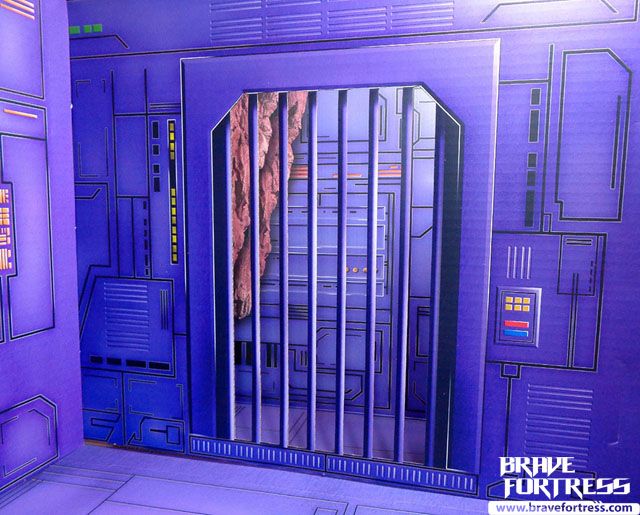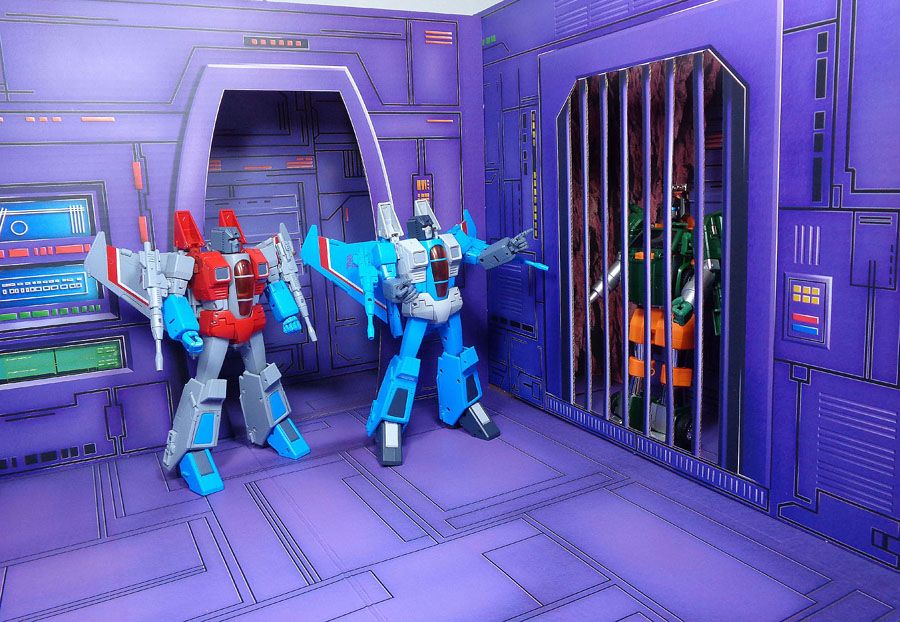 Overall, I love it!! It's a great diorama backdrop that works great for Decepticon Masterpiece figures! I'm actually on the fence as to whether I should get another one just to make more room for the full Decepticon roster.
I do wish it came with cardboard monitors for added depth to the computer consoles, but it is what it is. I still love this thing and all the additional options we can work with it.

Gold