Fire J-Decker!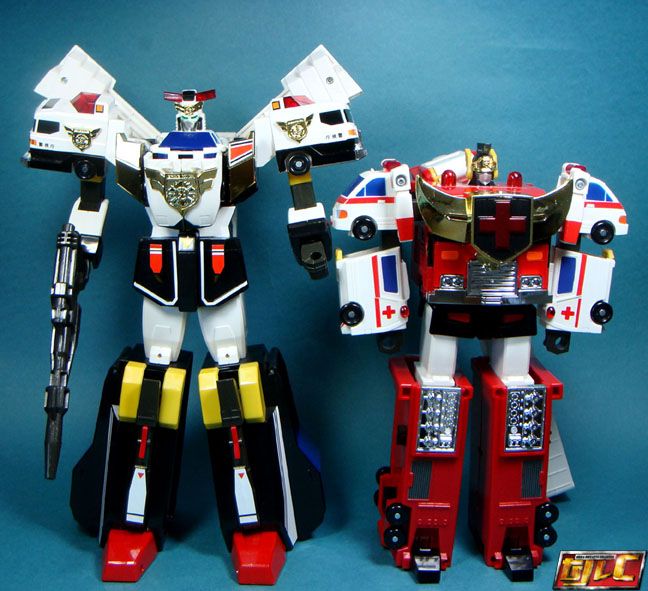 J-Decker and Duke Fire combine into Fire J-Decker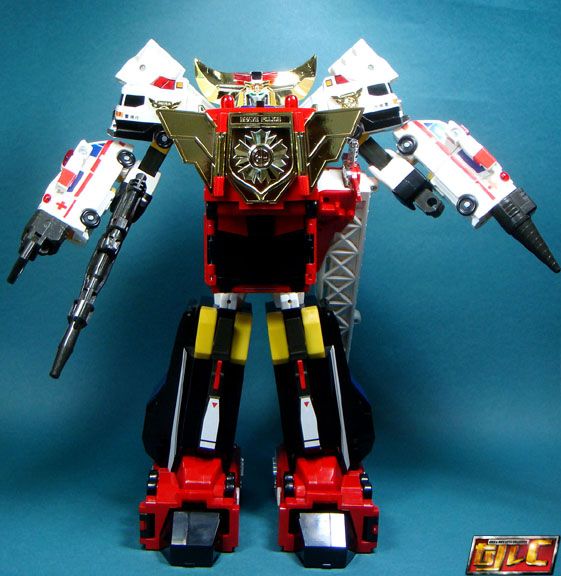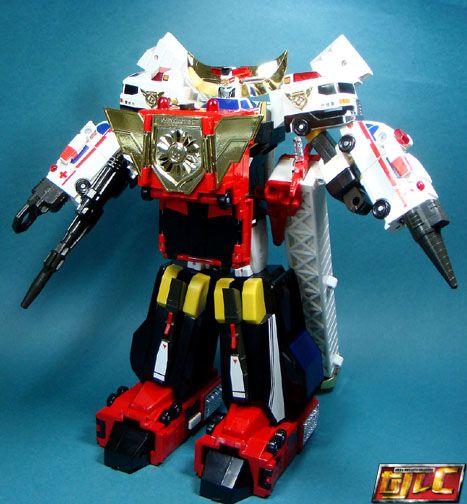 Fire J-Decker stands roughly 13 Inches tall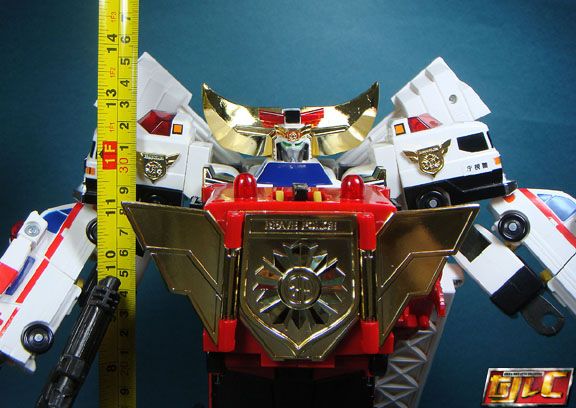 Rolling Fire Sword!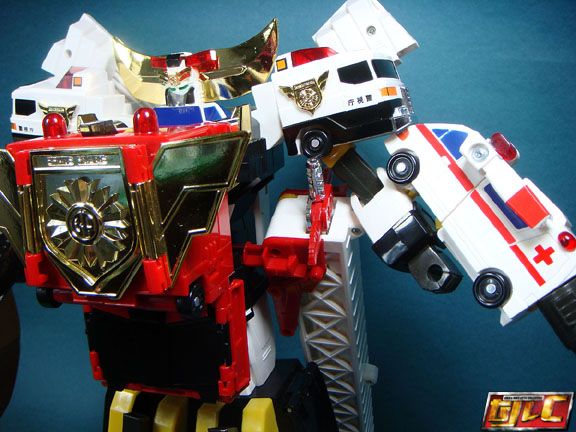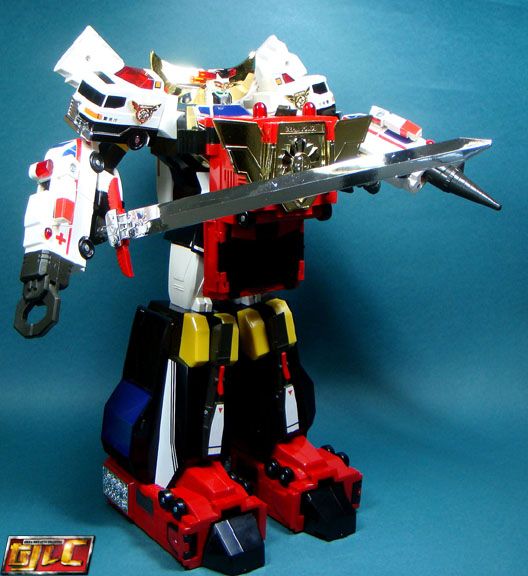 Admittedly, the set isn't complete, I'll still have to track down Gun Max for Fire J-decker to form his "Max Cannon Mode" (similar to how Gaogaigar and Goldy Marg combine).
Gold