G.i. Joe 1980s Mobile Command Center Playset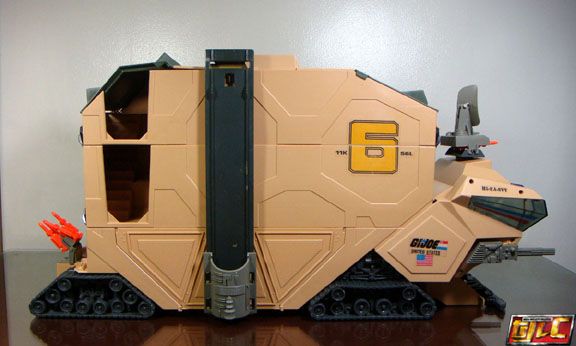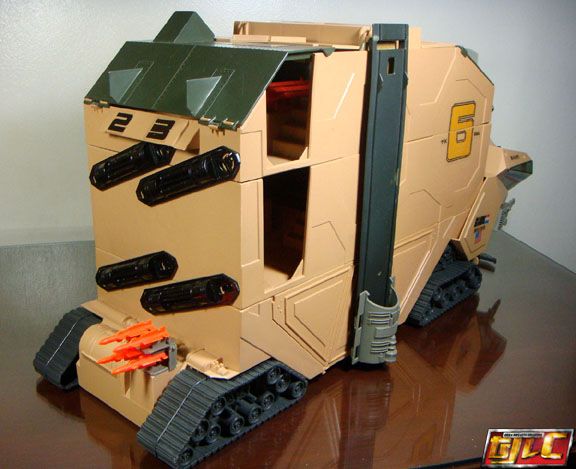 I find it odd that these panels are exposed. LOL, talk about lapse in security!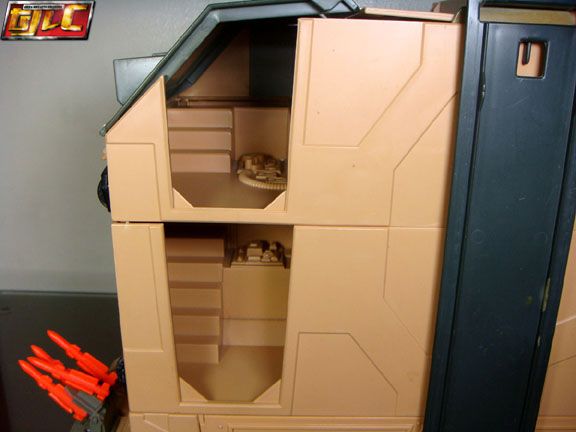 Elevator system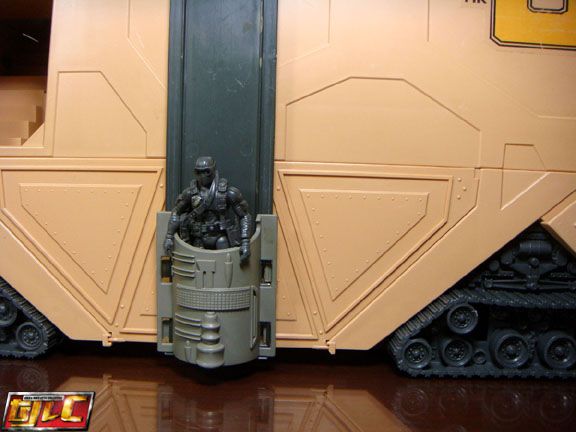 "Barrage" phase array targeting computer/missile launcher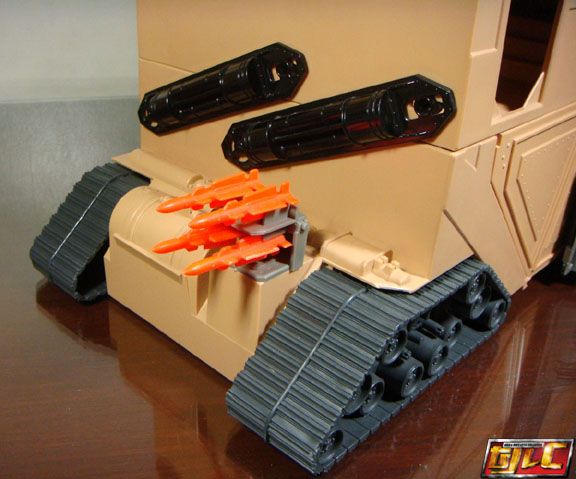 Roof control area for Sidewinder launcher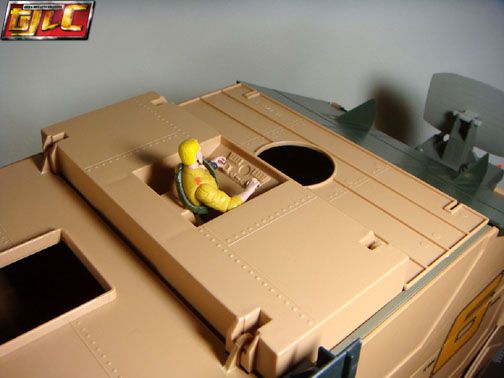 Base mode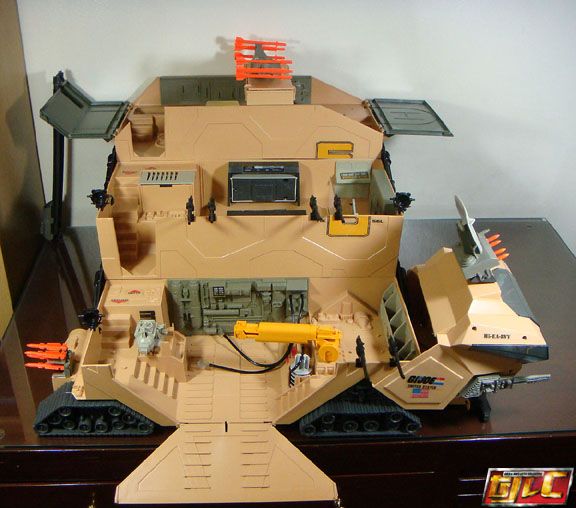 Level one – Fueling station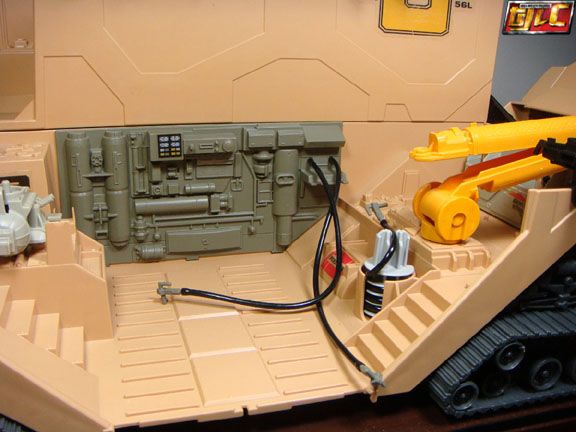 Level two – Prison, sick bay and command area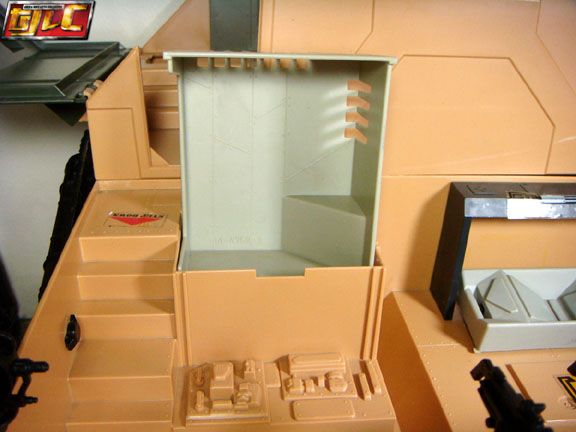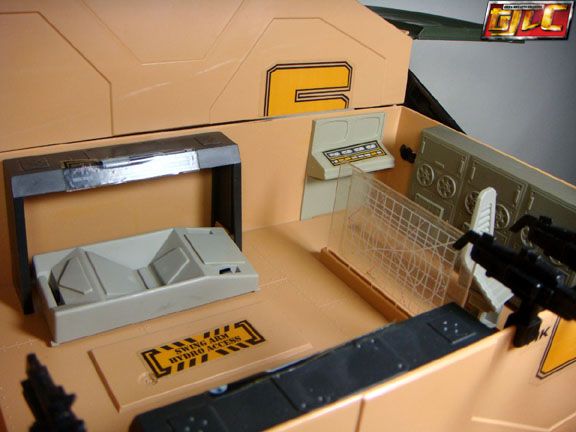 Level Three – Elevator, missile storage, helipad.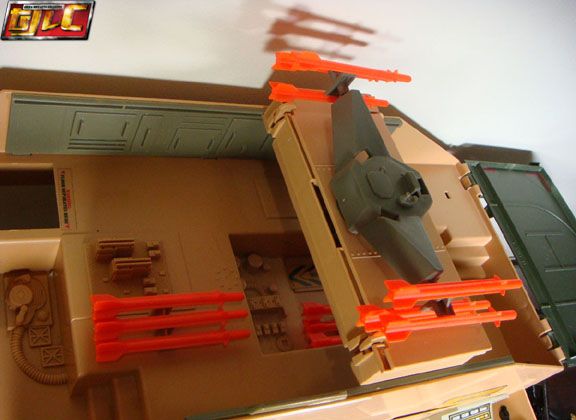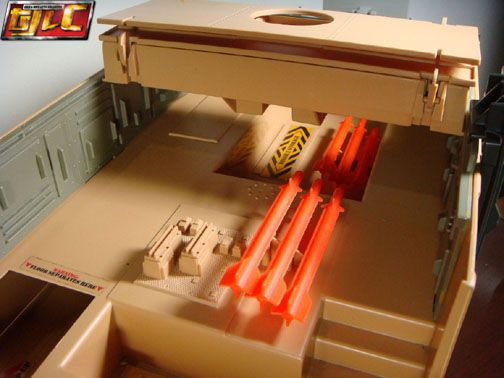 Since the ramp is so fragile and it hangs out over the edge of the table, I decided to remove the ramp for the "populated" pics.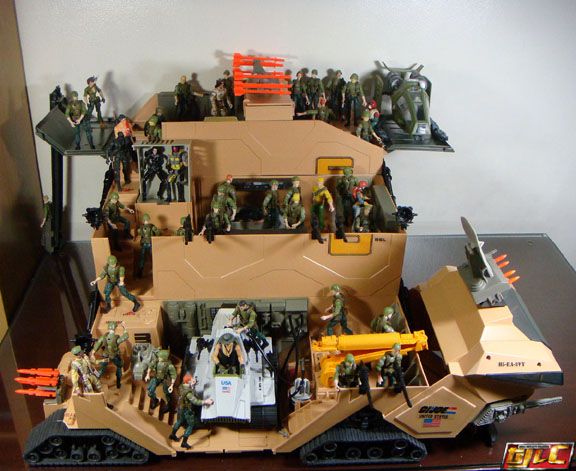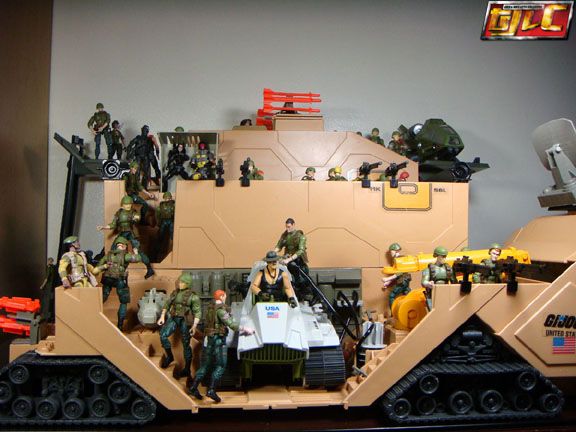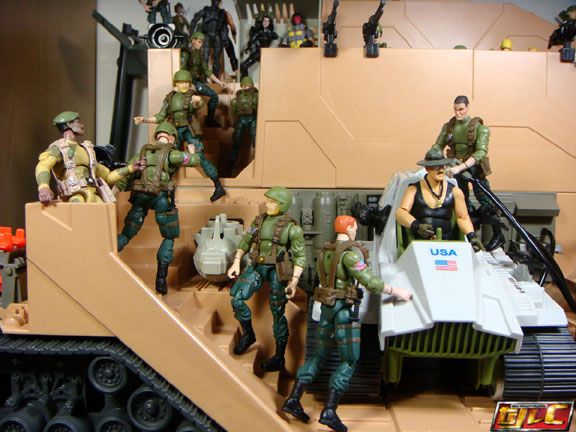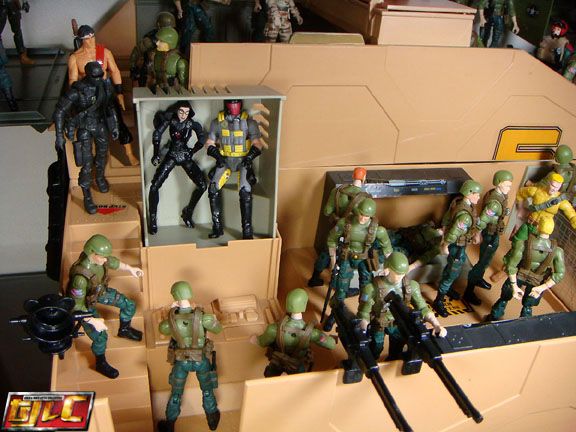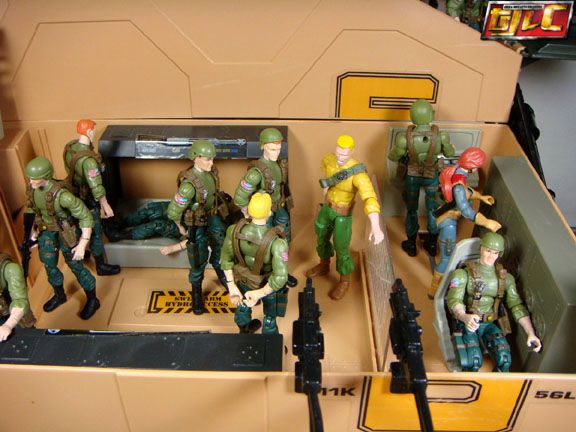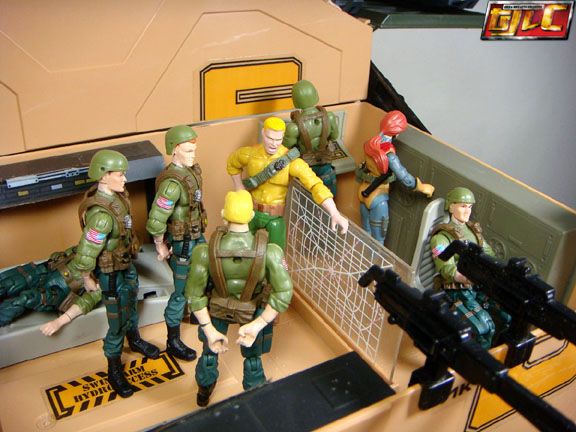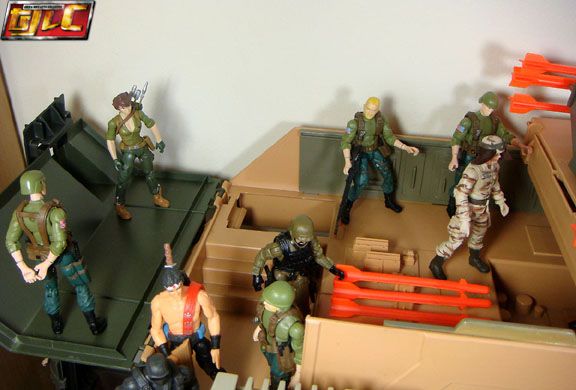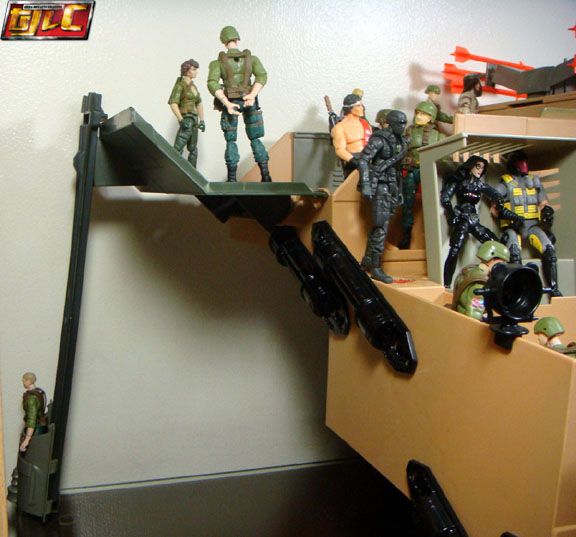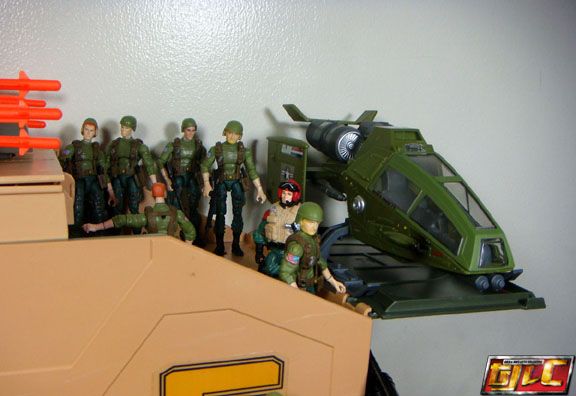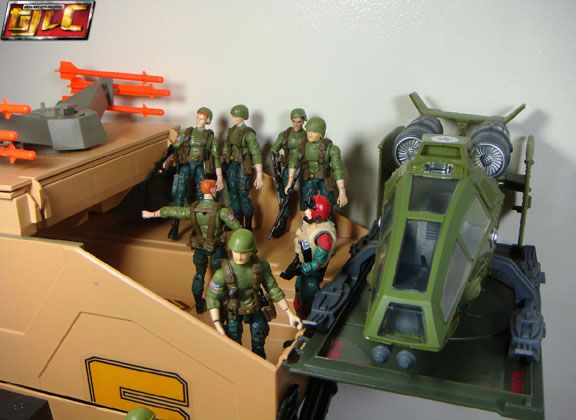 Front cab holds 3 figures.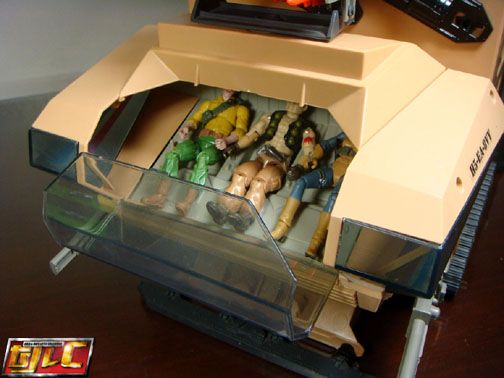 Target Acquisition/ Forward missile control radar with "Shockwave" electronic HE-27 250 lb. missiles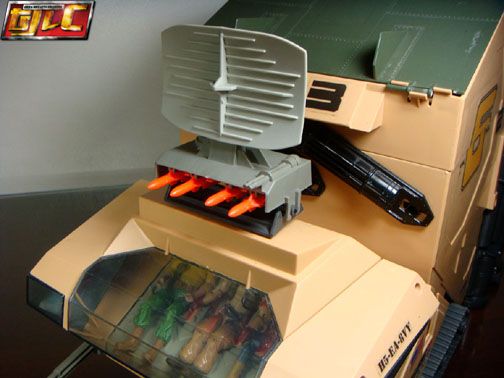 "Reflex" Coaxial firing computer operated .50 Cal. cannons

Sadly, the Ebay seller didn't properly declare the toy. He listed it as "complete" yet it turns out the set is missing a few odds and ends. Particularly, all four wheels for the tracks, a spotlight accessory and worst of all, the emergency escape ramp. Grrrr…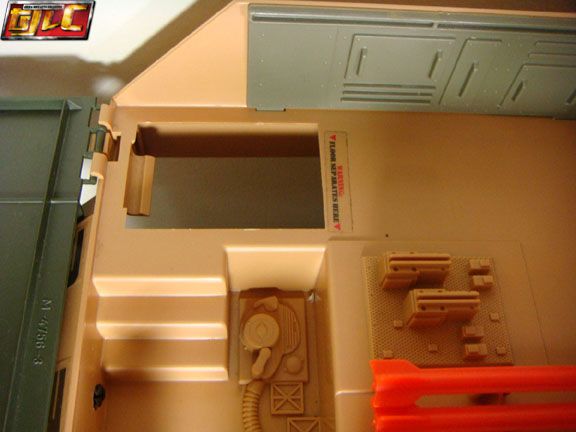 The MCC is about 27.5 Inches long x roughly 14 inches tall x 27 Inches deep (fully expanded base mode)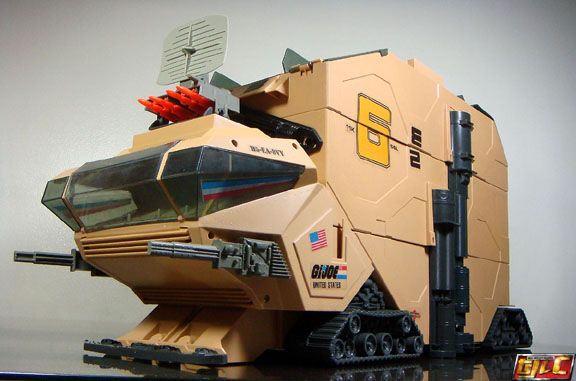 Gold