G.i. Joe 1980s Tomahawk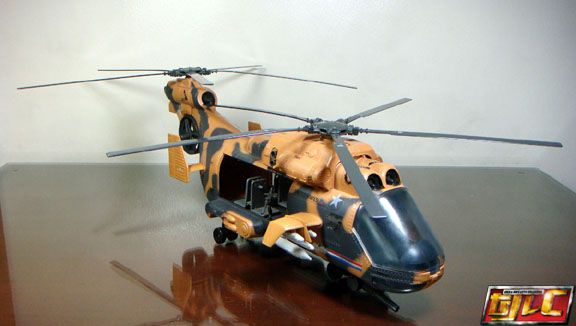 Lift ticket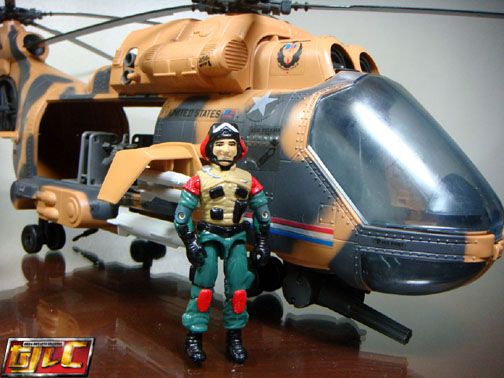 With his 25th Anniv counterpart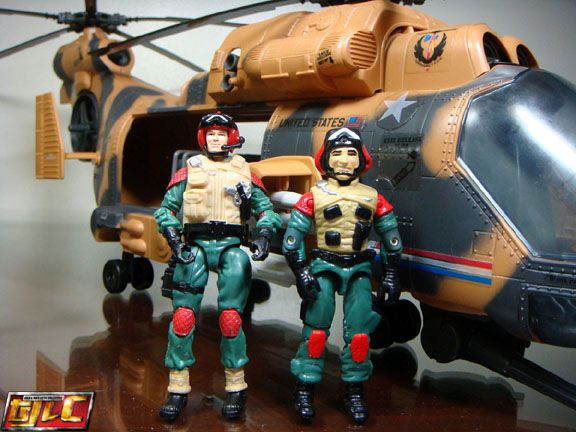 Admittedly, I'm missing the control sticks from this set, but I was able to find extra parts from another seller (taking forever to get here though).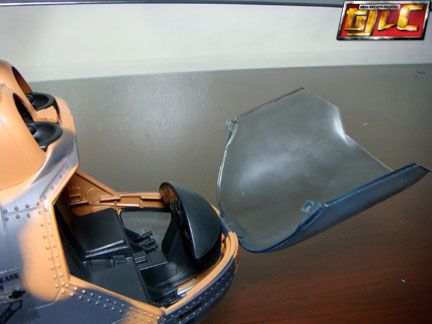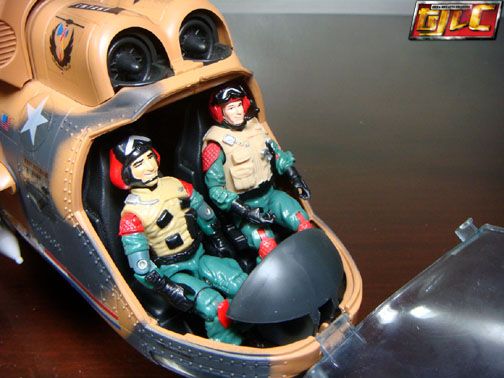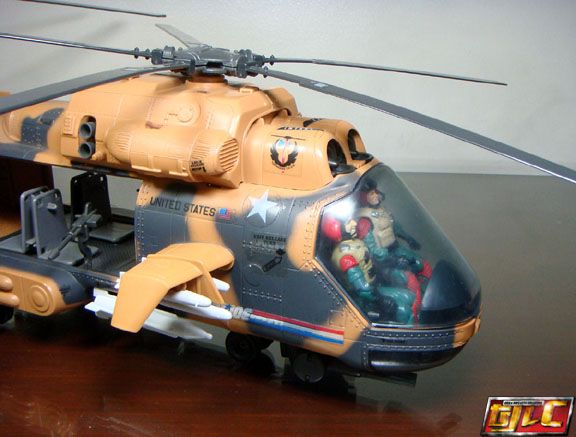 Laser-enhanced NVS (Night Vision System) 50 Cal. Machine guns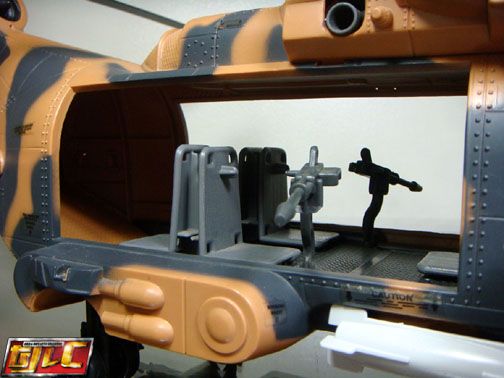 Let's roll!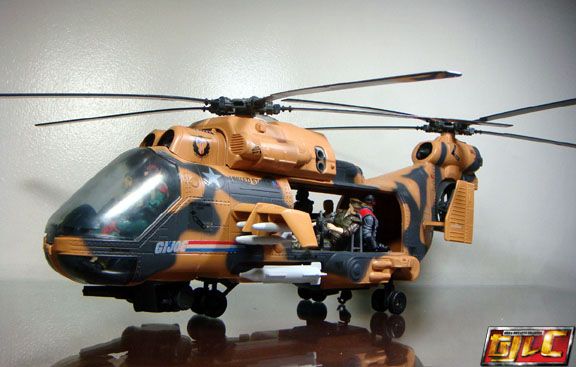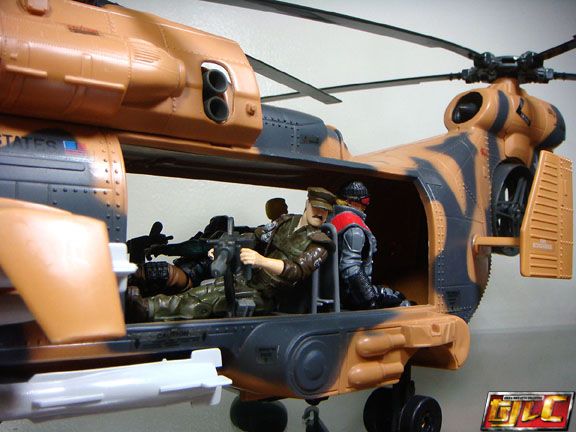 Removable chairs for making more storage space for transporting equipment.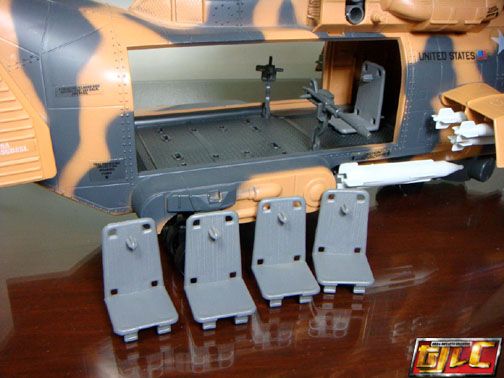 Rear access ramp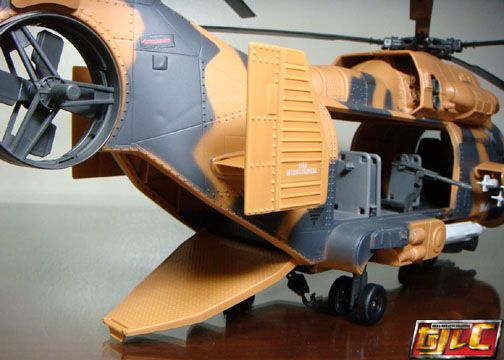 Rescue line and cable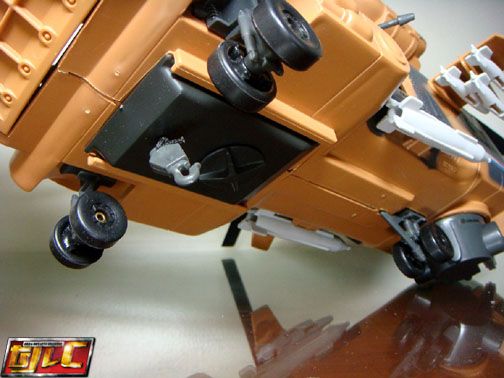 A word of advice, the propeller blades are somewhat a "one time only" attachment, so be ready. I actually managed to pry them out again after this photo shoot for storage but it was no easy task, it requires strong thumbs to pry open the rotor and quickly slide the blade to the side to pick them loose.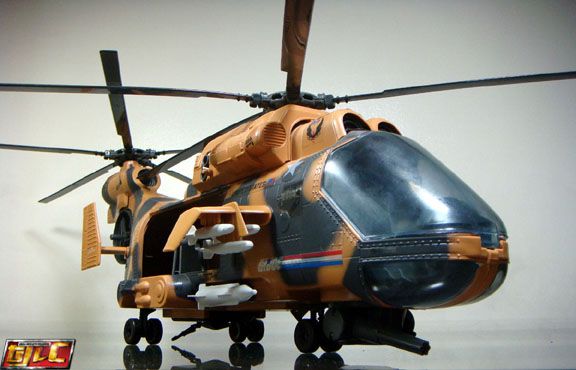 Gold