G.i. Joe 25th Anniversary 5packs wave 2 ~ Cobra set
-Cobra Commander
-Cobra Viper
-Baroness
-Zartan
-Storm Shadow
Cobra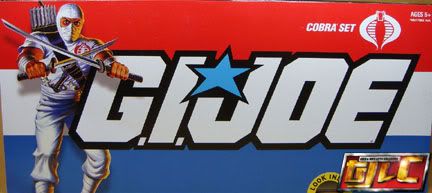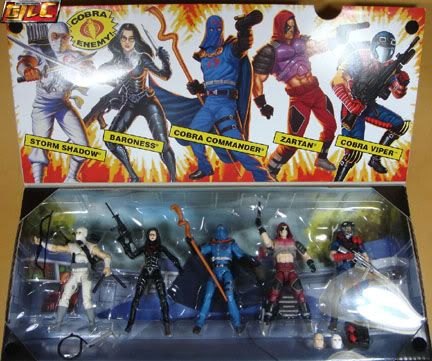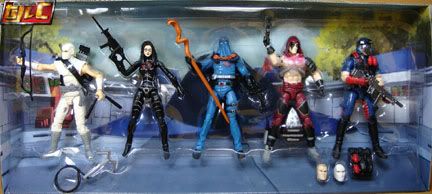 Cobra Commander.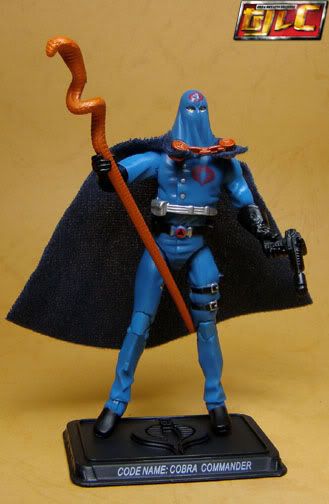 By far this is the most "toon-accurate" Hooded Cobra Commander.
With the Pyramid of Darkness Hooded CC.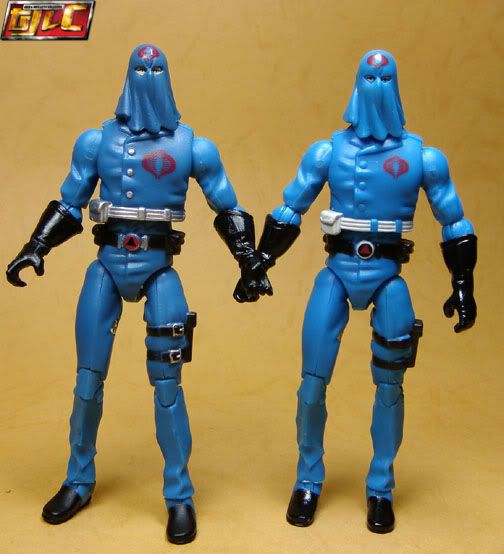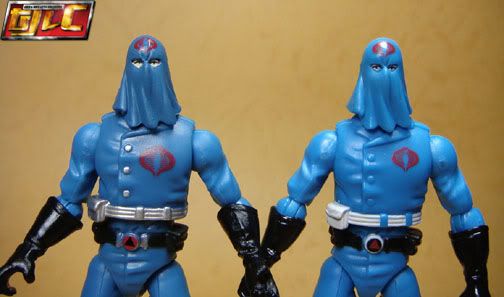 Cobra Vipers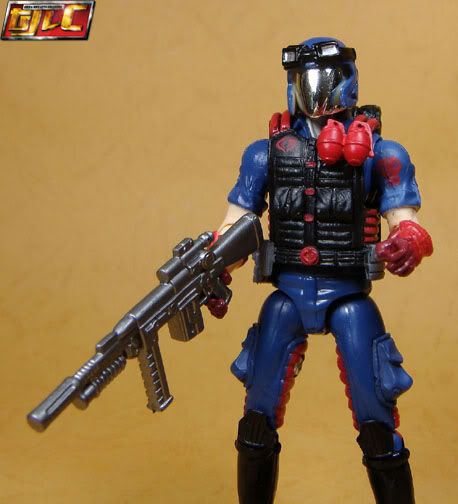 Chormed face plate (the helmet is glued onto the vac-metal inner head), fixed arms and "sculpted-on" goggles. If only Hasbro had released this version on the single card instead of the crappy first version. Also, this figure is easier to stand without the base thanks to the improved ankle joints.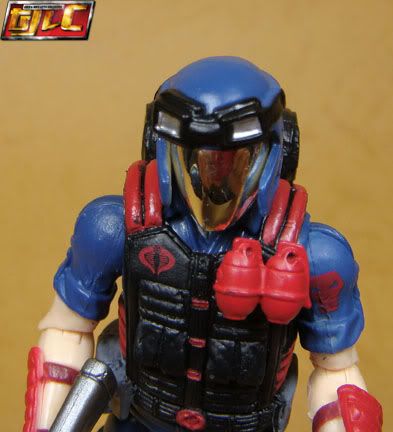 Cobra Viper vs. Cobra "Vipers" display stand.

Newly added Viper logo on the sleeve (they didn't paint the logo on the backpack though)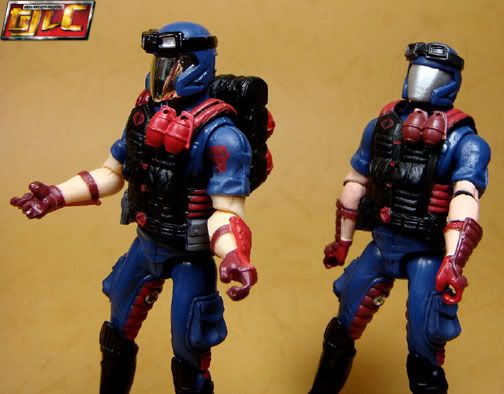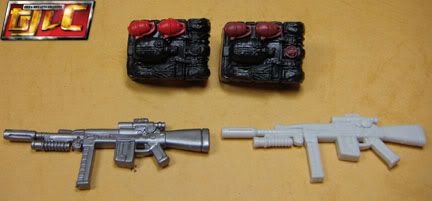 Zartan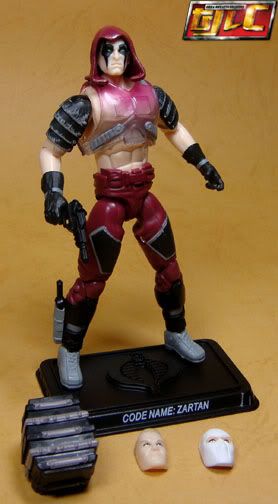 A straight-up repaint of the Zartan from Wave 11 except for the leg gear. I think the leg gear is more toon accurate (Zartan's shoes should be grey).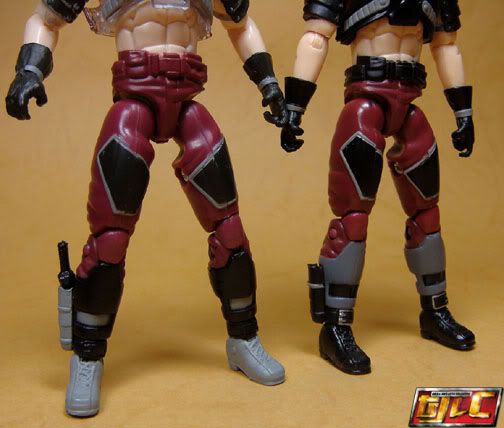 Click to view video and take note of Zartan's leg gear.
http://www.youtube.com/watch?v=kztc0cHGJos&feature=related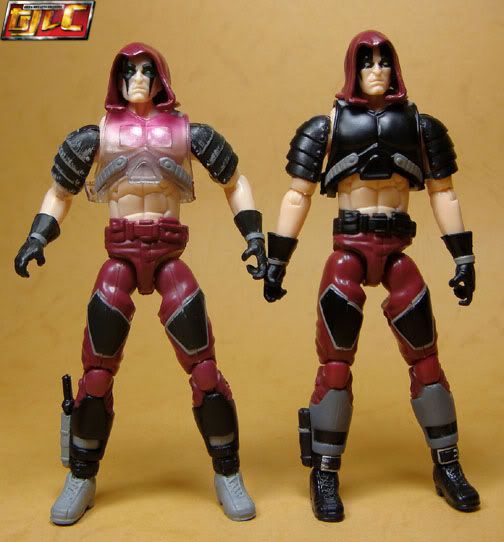 A simple armor swap is all that's needed to make him more "toon-accurate".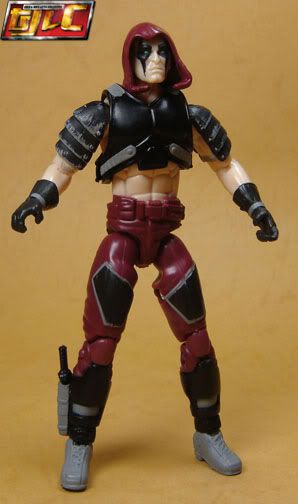 Disguise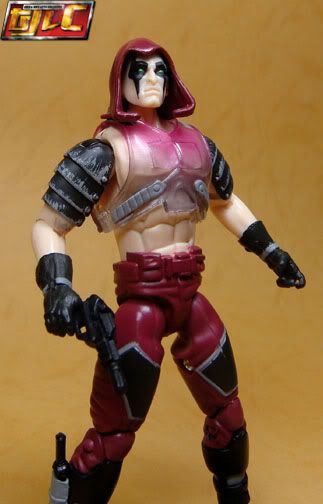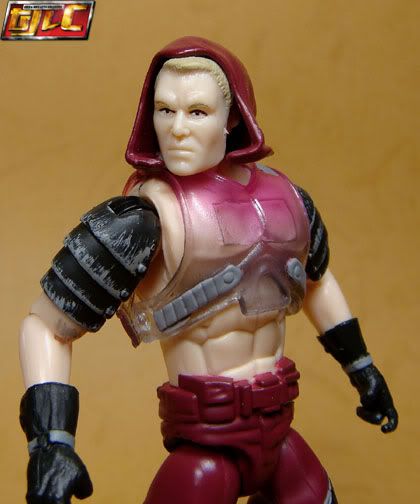 I'm glad they gave us Duke instead of Shipwreck's mug .
With the first version Zartan.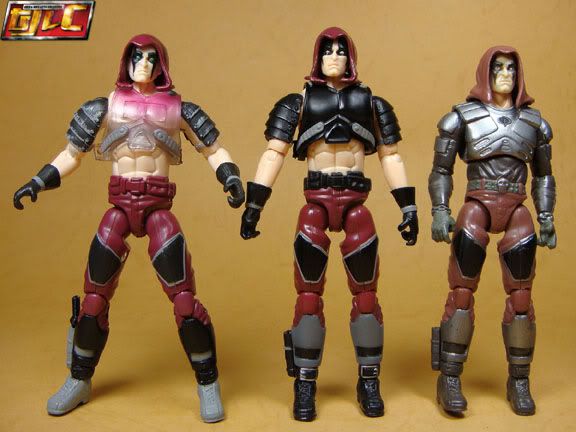 Baroness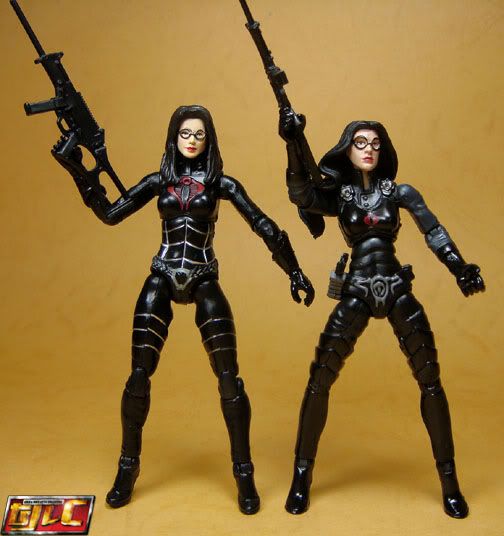 I think I still prefer the first version. This version also lacks a backpack.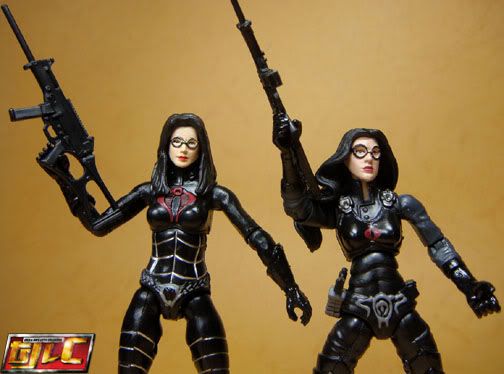 New heels for the second version, makes it easier for Baroness to stand without the base.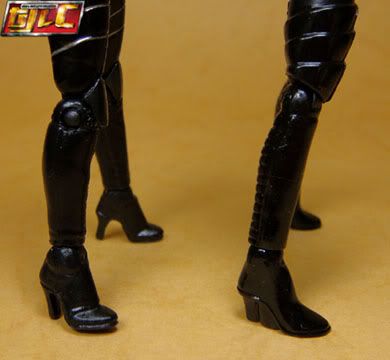 Storm Shadow

Come with grappling hook and Nunchucks.
Still not quite "toon-accurate" enough, the upcoming "Hall of Heroes" Storm Shadow looks to be the best one.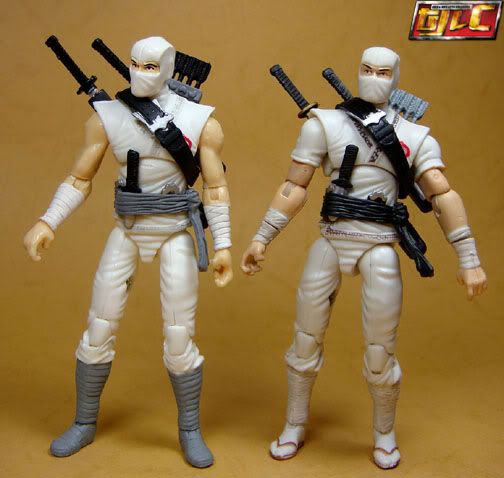 Same as Snake Eyes, the Arashikage symbol is painted on this version's sword.


Gold