G.i. Joe 25th Anniversary 5packs wave 2
-Flint
-Shipwreck
-General Hawk
-Lady Jaye
-Snake Eyes
Please click to view larger images.
Joes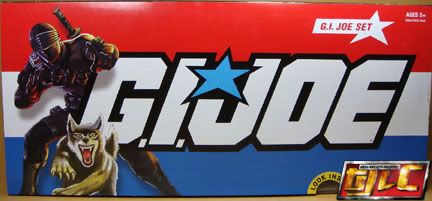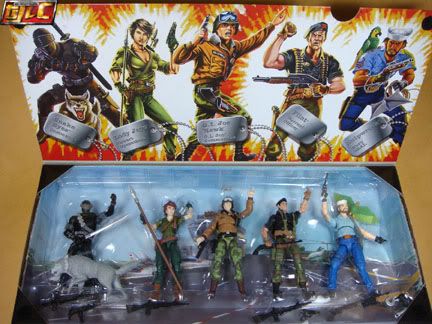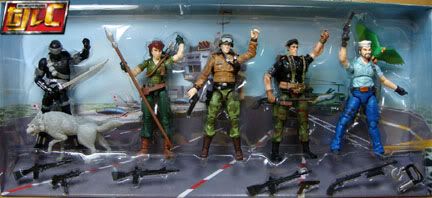 General Hawk is sporting a lighter shade of brown, but has a "toon-accurate" helmet. His backpack also sports a lighter shade of green and Hasbro removed the grey streaks in his hair.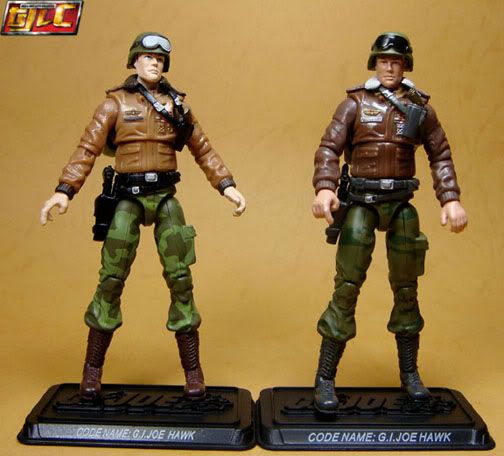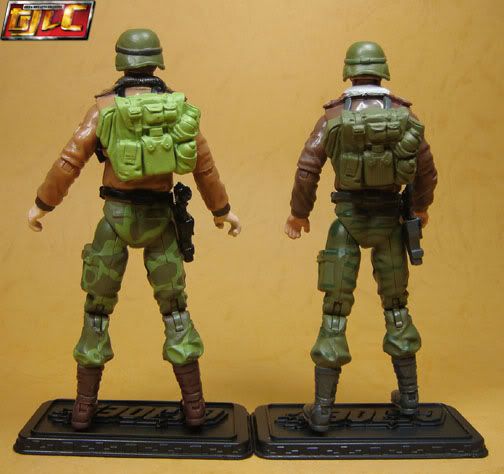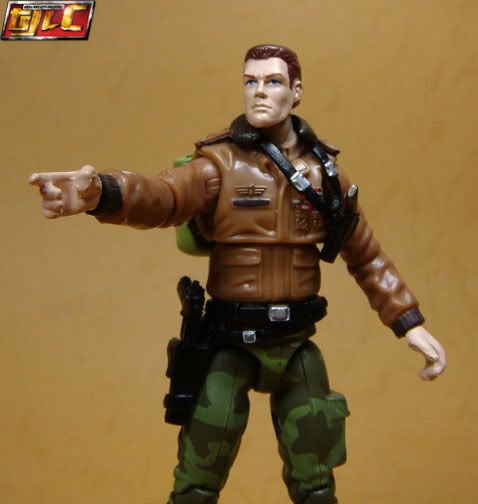 Snake Eyes comes with a better version of Timber, but still not quite "toon-accurate" since he's lacking the black stripe down his back.
Snake Eyes comes with a huge backpack, uzi(not shown), sword and rifle.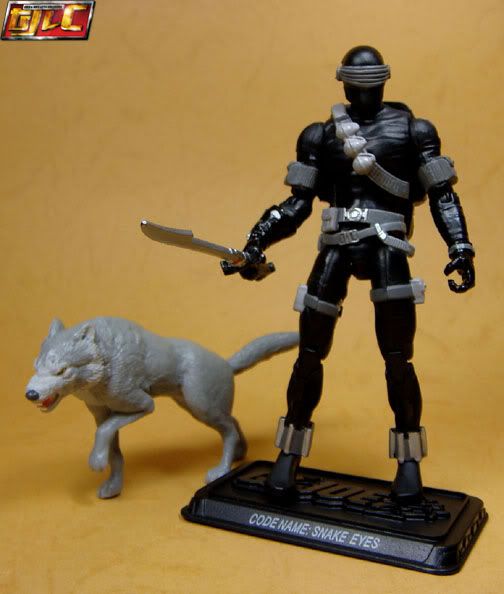 Timber

With Timber from the single pack.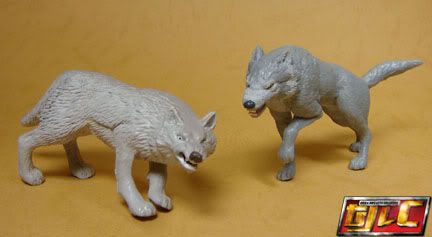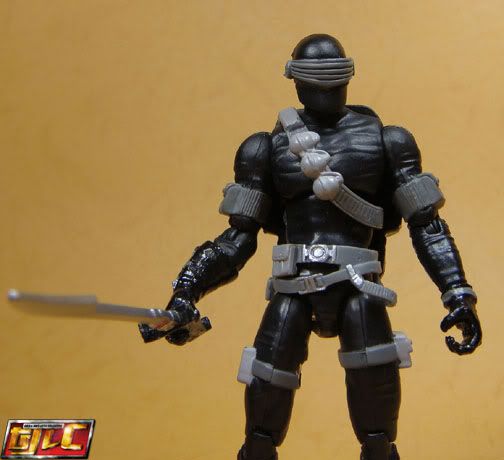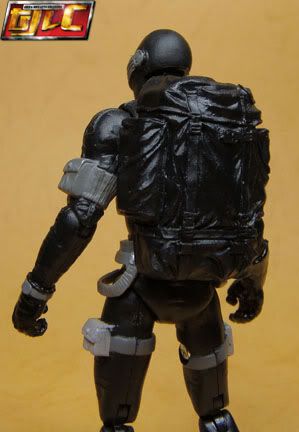 Personally I feel the "Pyramid of Darkness" SE is the more toon-accurate version due to the dark purple colors. But your mileage may vary.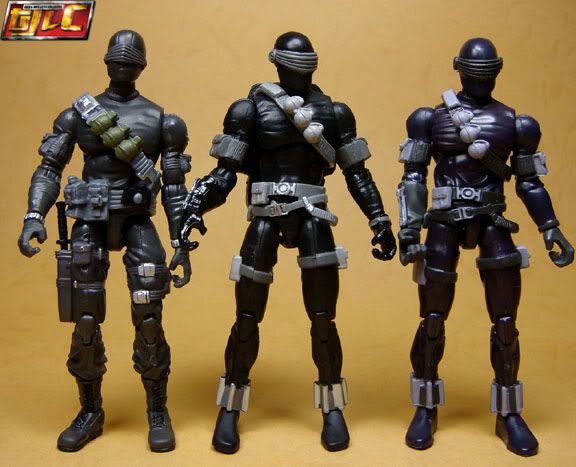 SE's sword has painted Arashikage markings, the one from the "Pyramid of Darkness" pack does not.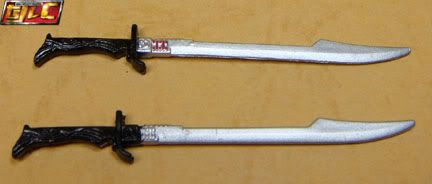 Flint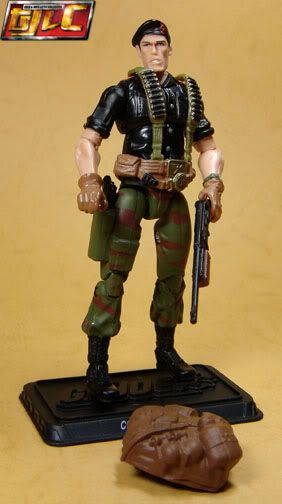 Finally, a Flint with gloves! Also comes with his backpack and a better looking shotgun and sidearm.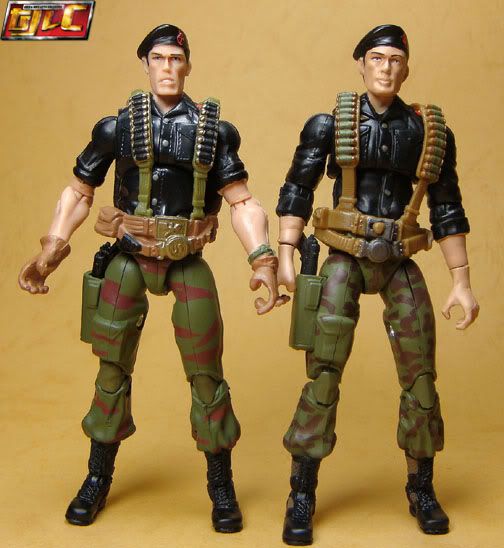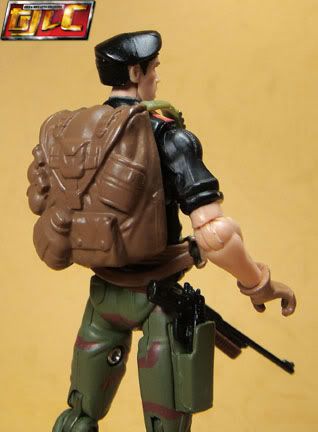 Lady Jaye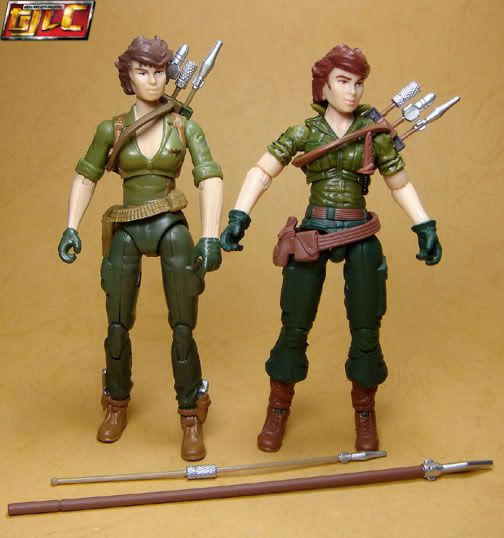 Again, a great "toon-accurate" version of Lady Jaye, the figure sports all new sculpts and has a more "femine" look compared to the "Weather Dominator" pack figure.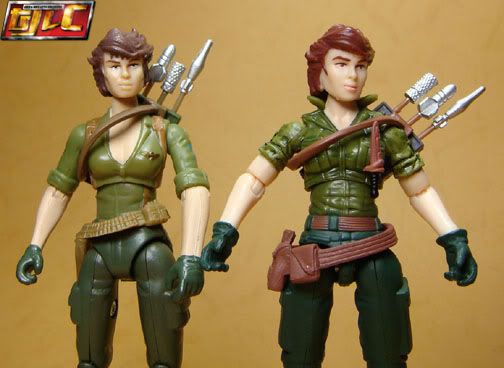 Her staff has been "beefed-up" compared to the puny staff in the "Weather Dominator" version.


Compared with the single card Lady Jaye.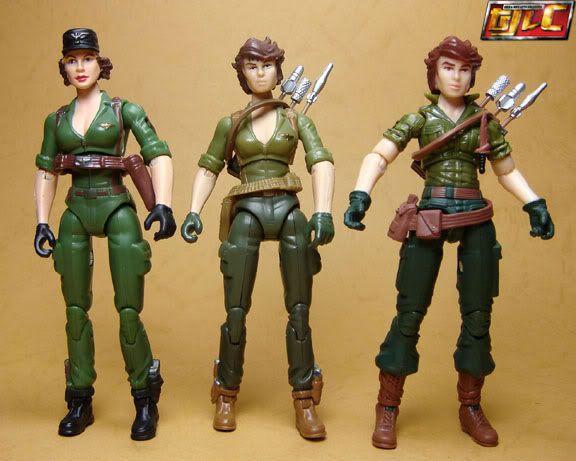 Shipwreck comes with a Speargun, revolver handgun, a "man-purse", hook with rope(not shown) and Polly the Parrot.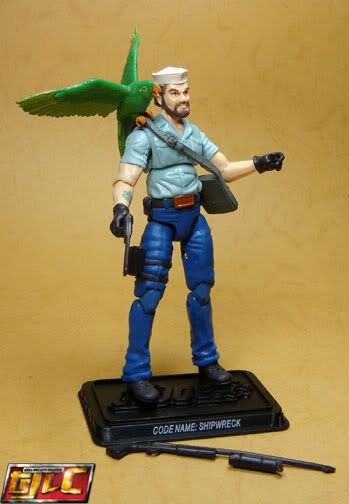 Definitely better more "toon-looking" than the single-carded figure. He's not a simple repaint and he's gained a bit of weight though.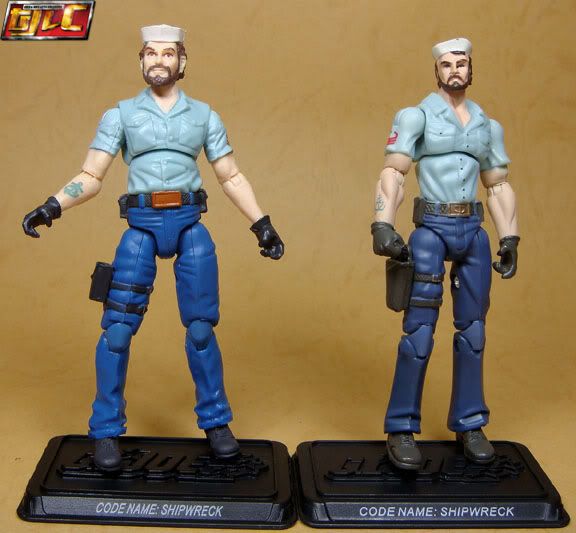 Tattoos and sleeve details.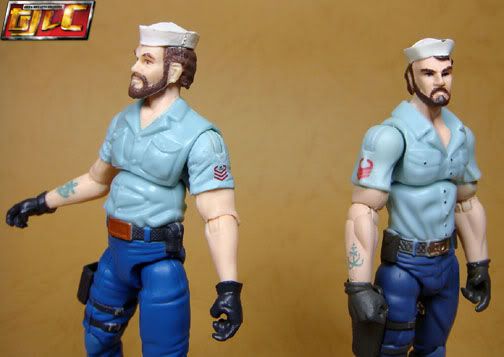 Polly attaches to the "man-purse"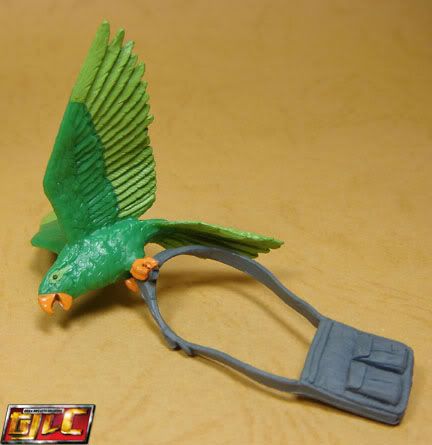 Gold