G.i. Joe 25th Anniversary Attack on Cobra Island 7pack
-Altitude (Ripcord)
-Recondo
-Chuckles
-Wet suit
-Zap
-Hit and Run
-Outback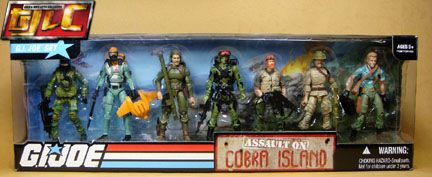 Wetsuit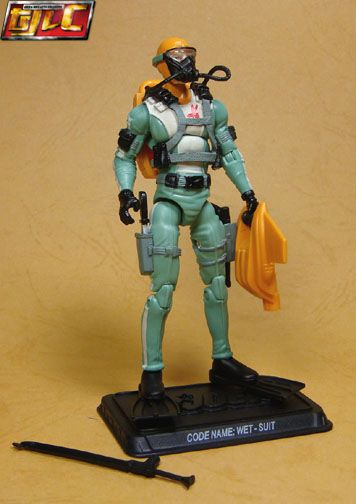 Basically a retool/repaint of Torpedo. Sadly, he has trouble holding his spear gun, he's also missing his underwater searchlight. I wish Hasbro could've at least given him "Viper" boots to make him look more like his vintage counterpart.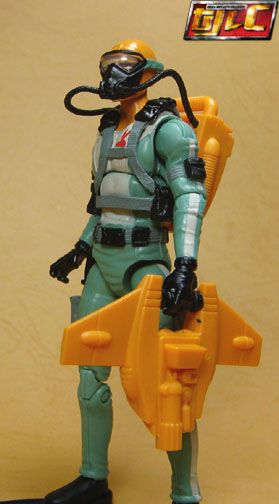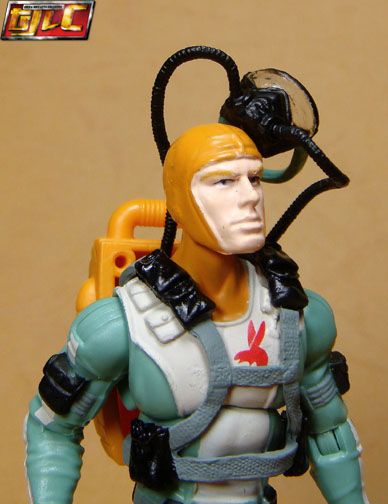 Chuckles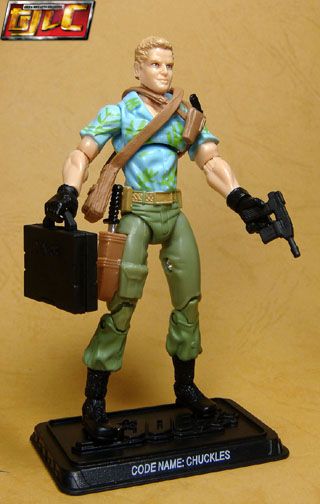 From what I understand there's a "grey shirt" Chuckles? His "Hawaiian shirt" here isn't exactly cartoon accurate but it sure beats a plain, grey colored shirt.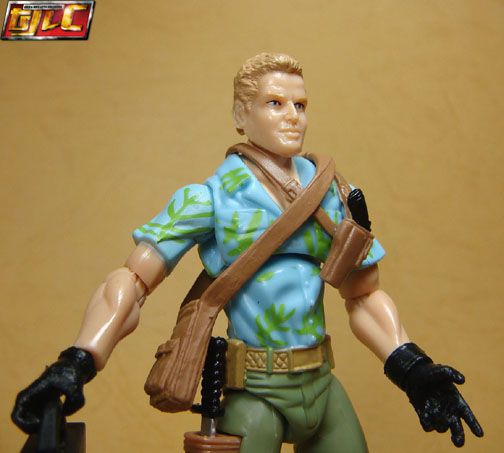 Ripcord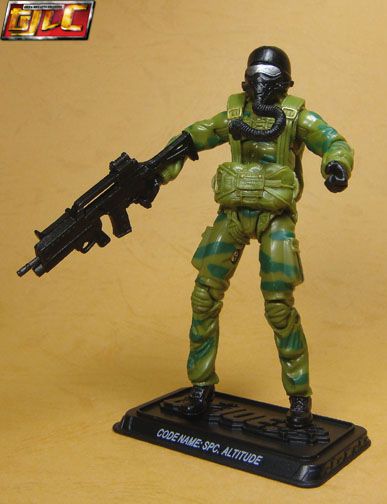 In the cartoons, Ripcord had movie star looks, the headsculpt here is a reuse of Red Star's head from the 2pack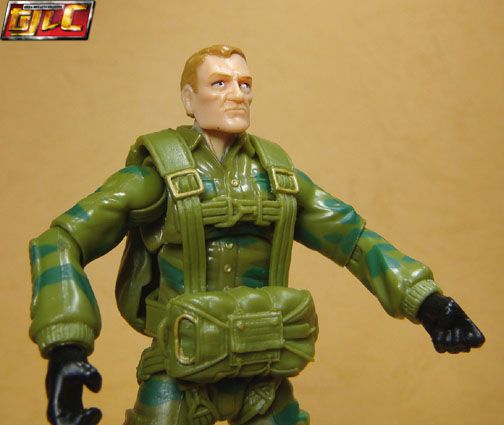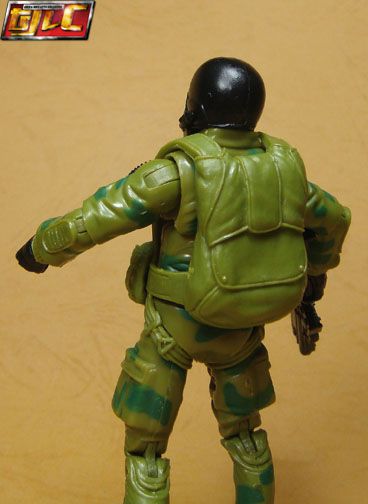 His air hose doesn't connect to anything *gasp!*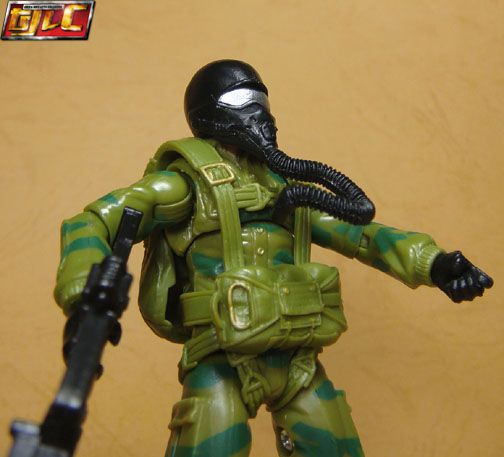 Hit and Run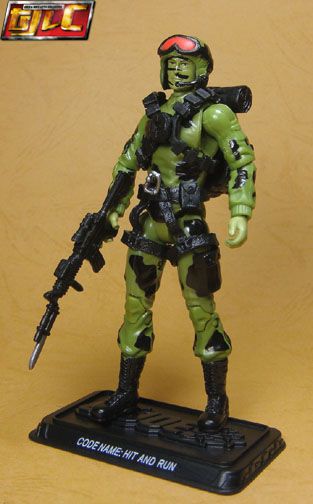 A repaint of Airborne with a Jetpack harness from the DVD 5pack Duke.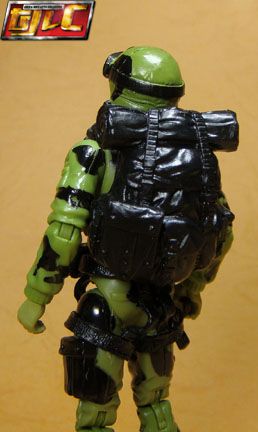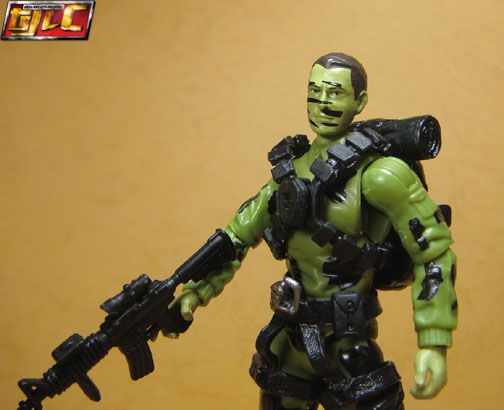 Zap – the last remaining figure needed to complete the original 13 GiJoe members from the Marvel Comics.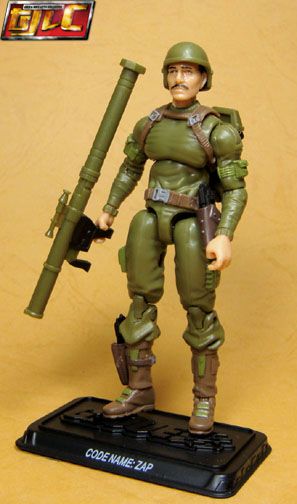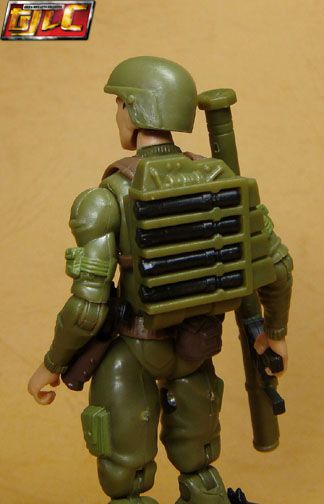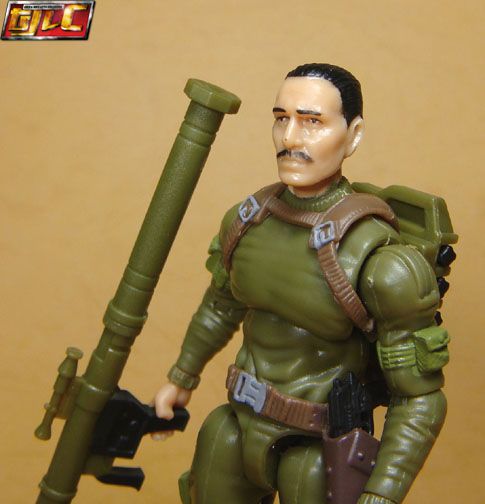 Outback- a repaint from the FLAK cannon vehicle pack, his shirt is now grey instead of white.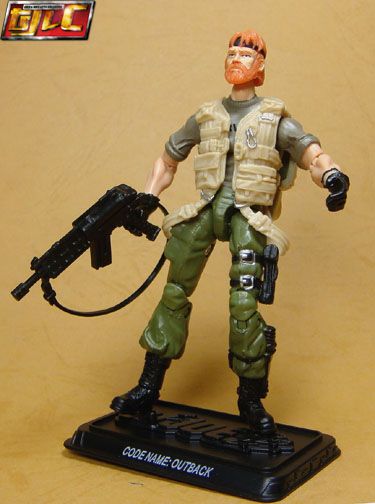 Thankfully, this figure comes with his backpack this time. 🙂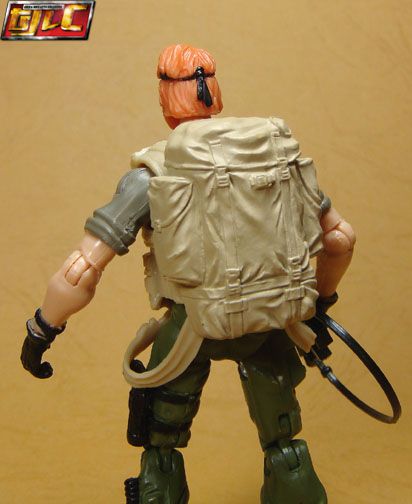 Recondo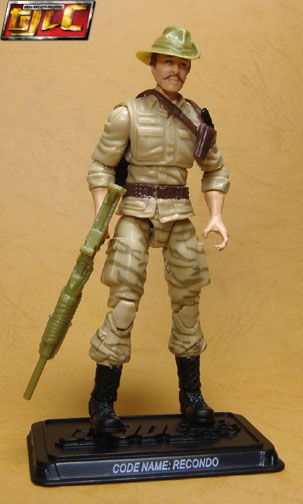 Removable hat (Eh? Errol Flynn??)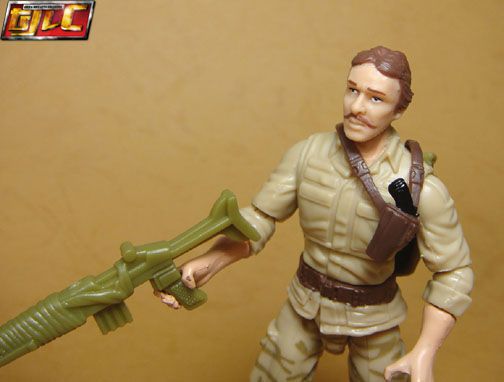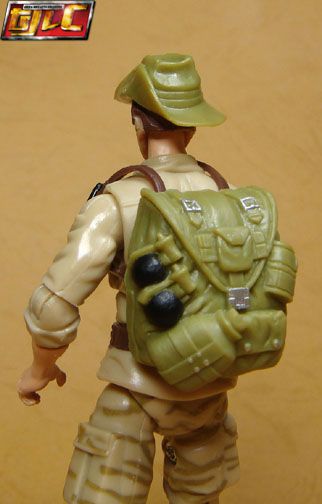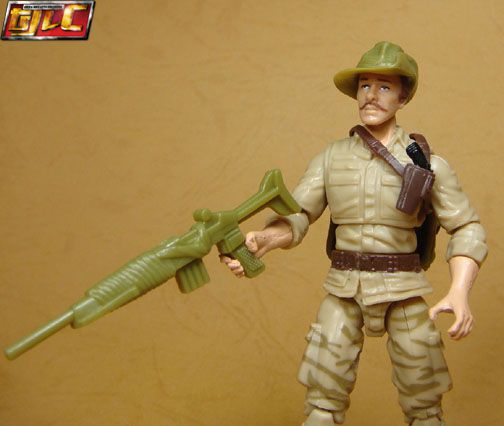 Gold