G.i. Joe 25th Anniversary GIJCC Membership 2011 Dialtone
GiJoe Mail-Away Dialtone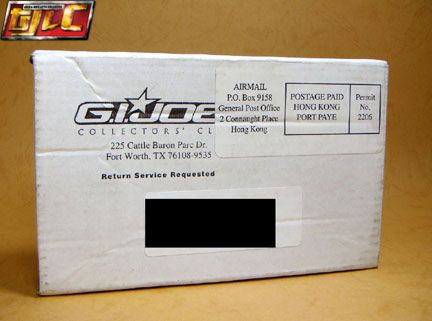 I signed up for the newsletter ($90 international version) to avail of the free figure (promo ended March 2011). This came around June by mail.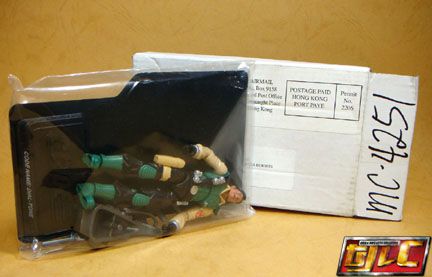 Filecard and accessories are identical to the Joecon carded version.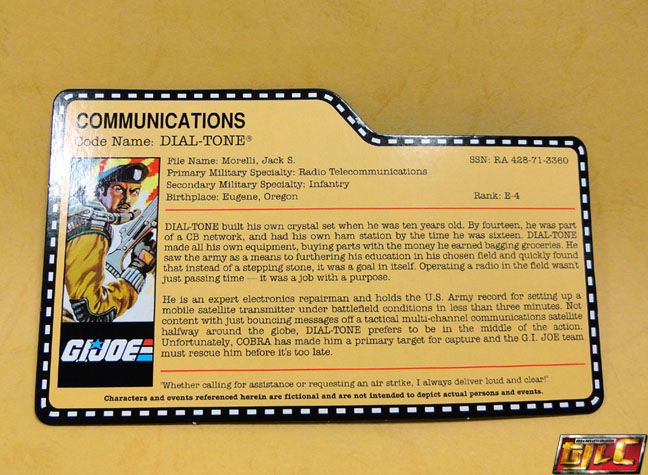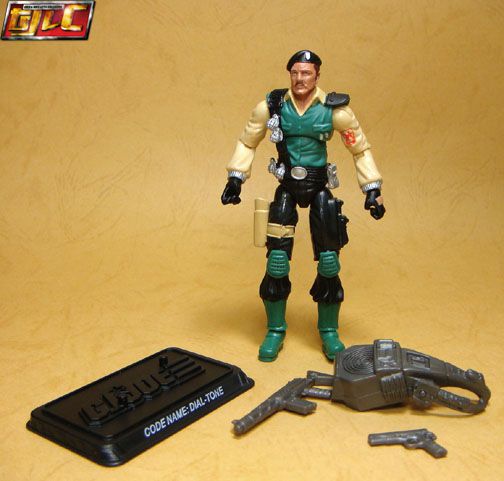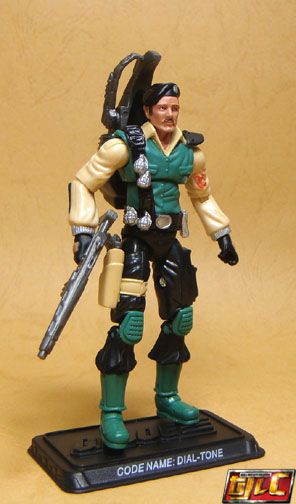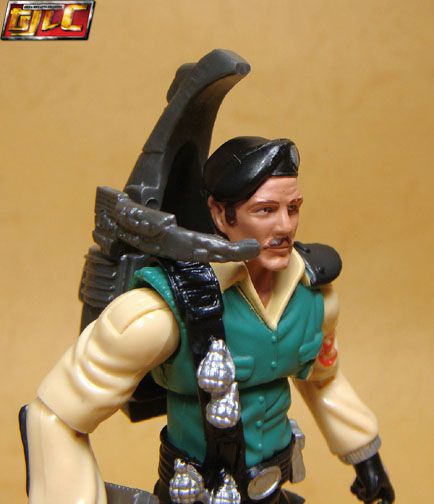 With his sister, also code named "Dialtone", she joined GiJoe shortly after her brother went missing, presumably kidnapped by Cobra.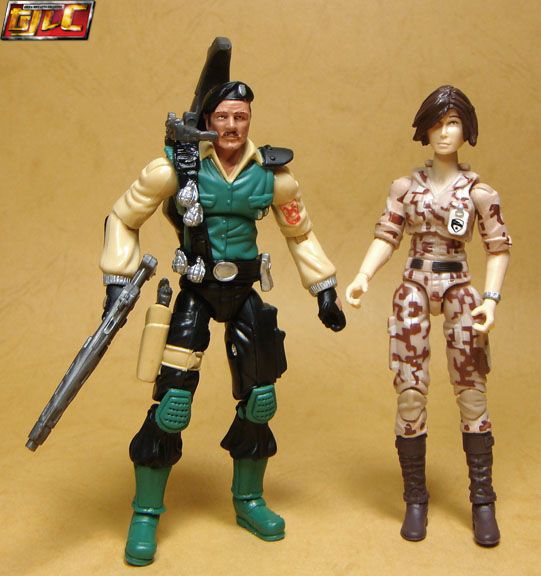 The Joecon 2011 version is the only one that comes carded and is limited to only 600 pieces produced.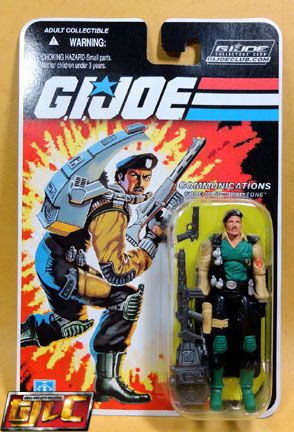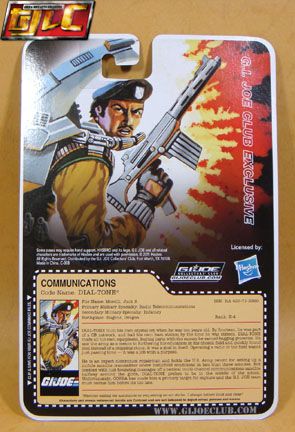 Gold