G.i. Joe 25th Anniversary Wave 13
-Blowtorch
-Firefly
-Torch
-Duke (Resolute)
-Cobra Commander (Resolute)
-Cobra trooper (Resolute)
Please click on the thumbnails to view larger images.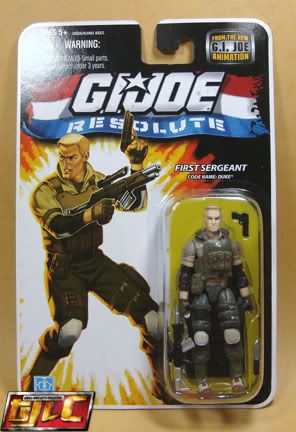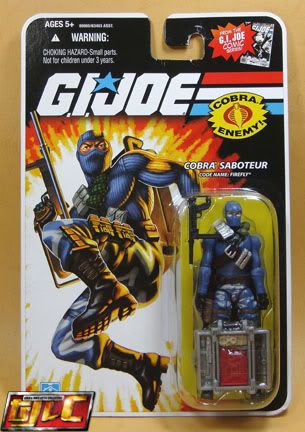 Blowtorch

The only figure worth getting in the wave IMHO (unless you plan to army build the Resolute Trooper. The Resolute Duke and Cobra Commander appear again in the upcoming boxset)
Very nice head sculpt (c'mon, take a look at Grunt, then look at this guy's movie star looks. )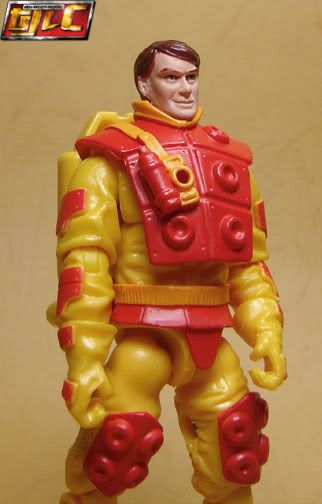 attachable helmet and flamethrower gear.

Cobra Resolute Trooper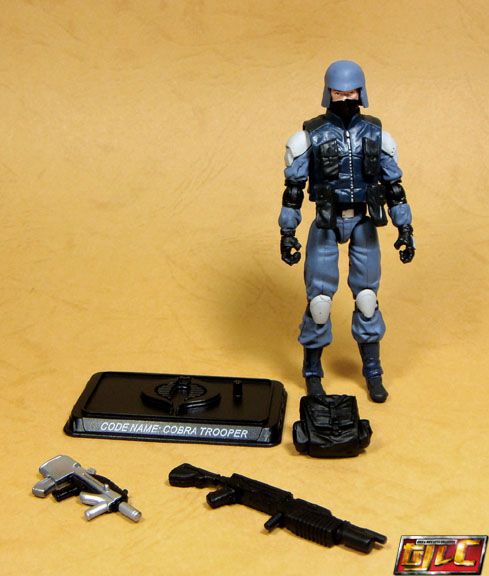 I guess the most annoying thing here is the helmets are slapped on so tight during assembly, they leave a mark on the foreheads.

Gold