G.i. Joe 25th Anniversary Wave 6
-Lt. Torpedo
-Sgt. Rock N' Roll
-Armored Cobra Commander
Torpedo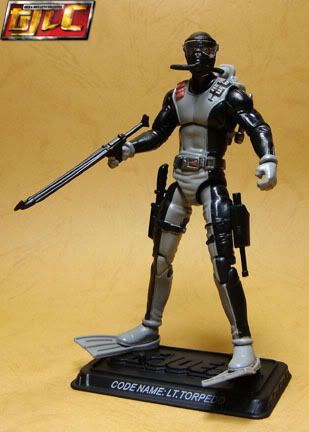 My personal vote for best Joe figure released.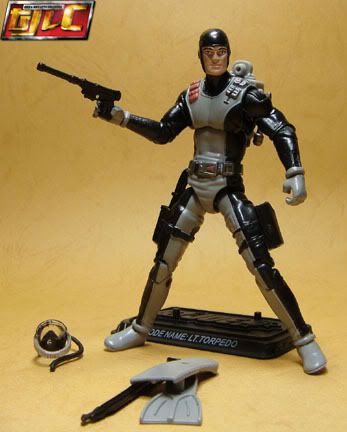 Cobra Trooper (with red logo Trooper from the boxset)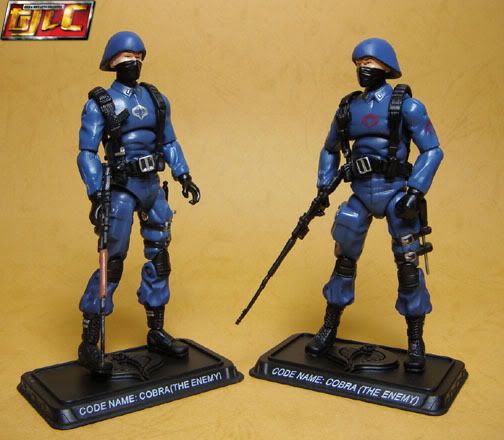 Rock N' Roll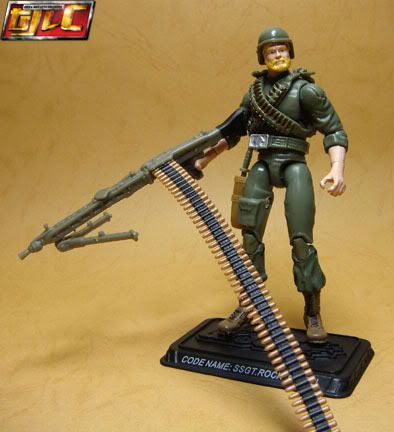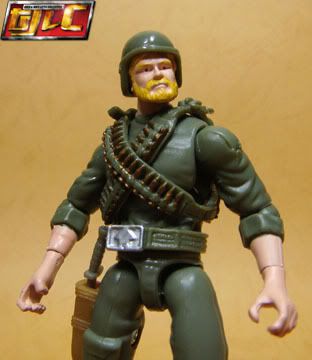 Armored Cobra Commander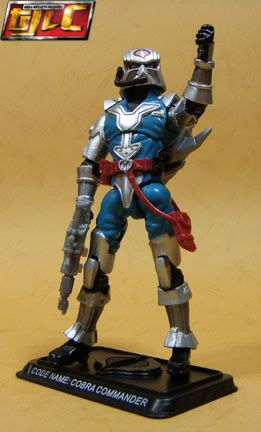 If I remember right, the helmet is equipped with explosives, so that in the event old CC is captured and his helmet is taken off by force it'll blow up, killing his captors and himself. Talk about extreme!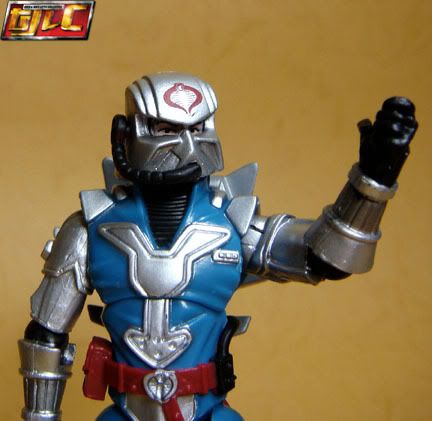 Cobra Commander is Beach Head??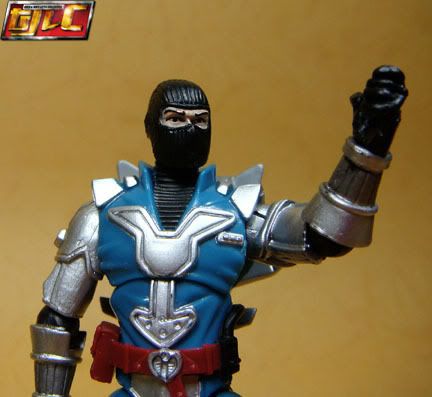 "The crowd ain't the only thing that's gone bananas!"[/b]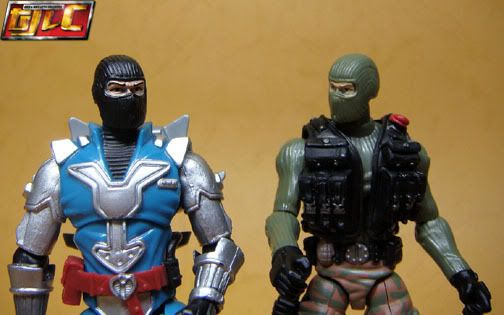 Cobra Commander in style!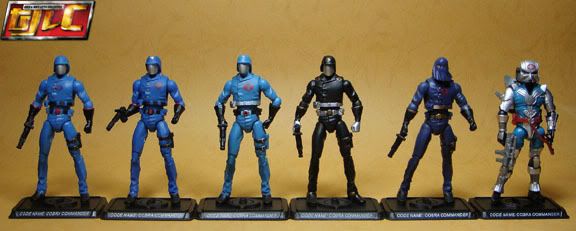 The most accurate would have to be the CC from the Cobra Command 3pack.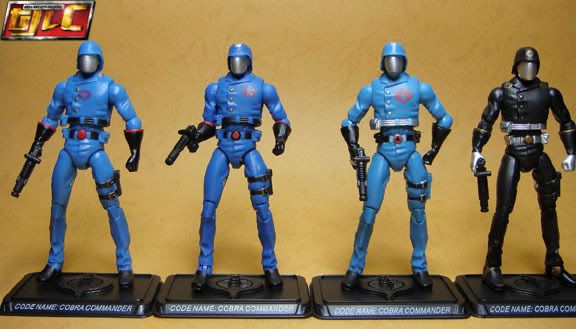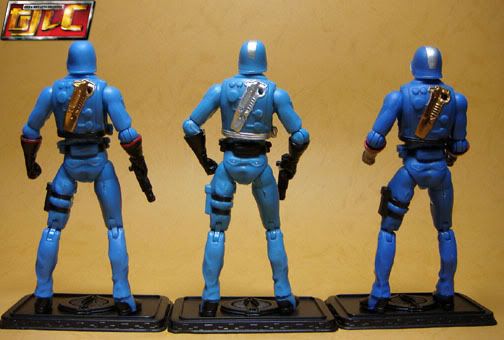 Gold