G.i. Joe 2packs Wave 8
-Destro and Shockblast
-Storm Shadow and Tunnel Rat
Resolute Destro and Shockwave.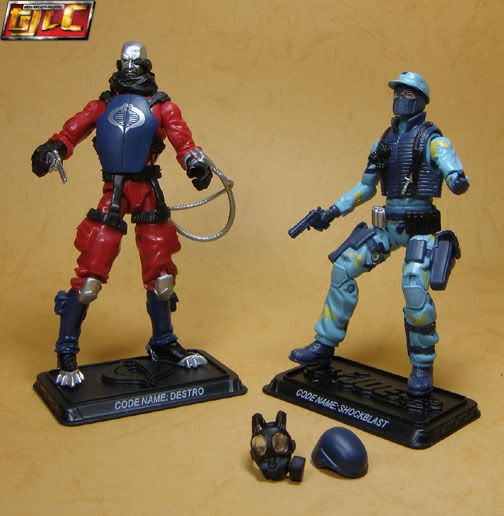 Can't say I like "fatty" Destro.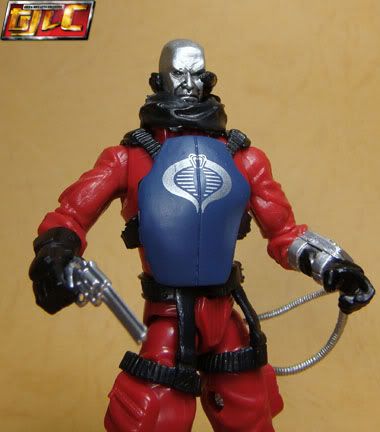 Shockwave (the Joe team's SWAT expert) comes with 3 types of headgear, a cap, a Gas Mask, a helmet (what? no riot gear?) plus two pistols.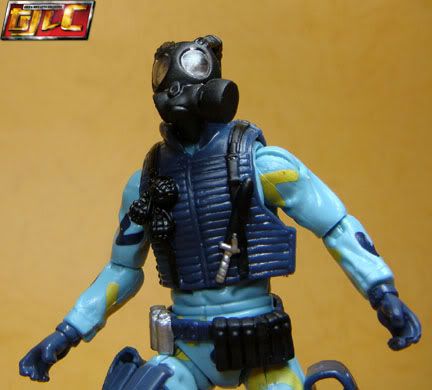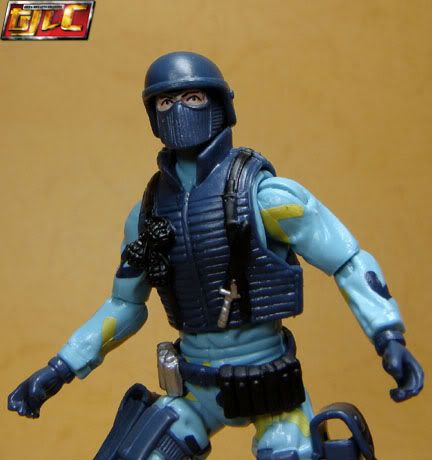 Tunnel Rat and Storm Shadow.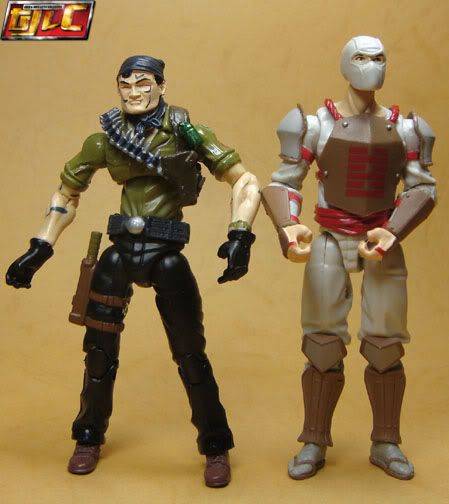 Samurai Storm Shadow is decent enough.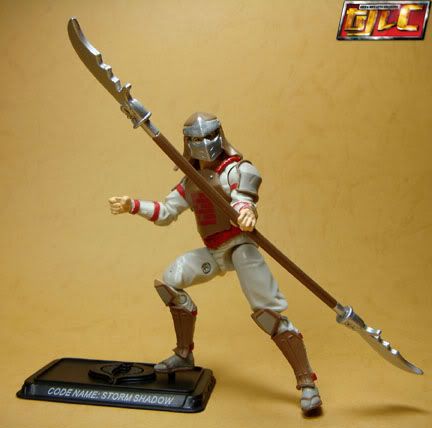 "Slasher-Movie" Storm Shadow is just wrong….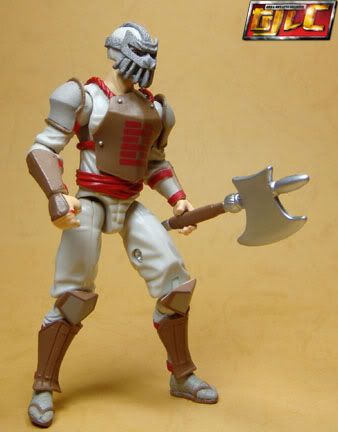 Tunnel Rat comes with a gun, and his heavy artillery rifle, but no backpack.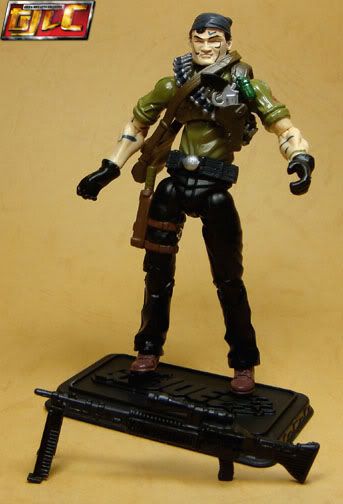 Tunnel Rat supposedly is a mix of Asian, Spanish and other ethnicities. The figure is meant to homage G.i. Joe comics writer Larry Hama.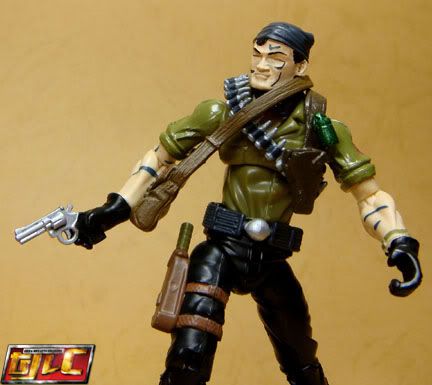 Quick, somebody call Jacky Chan's lawyers!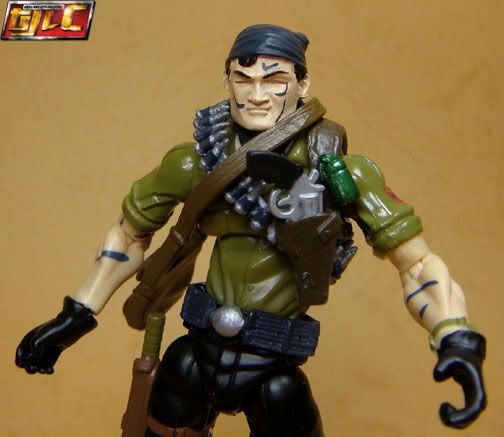 Gold