G.i. Joe 3.75″ Retro Series Baroness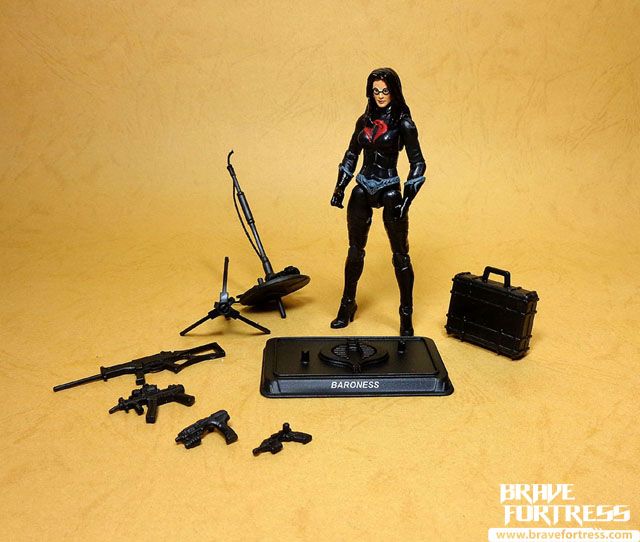 Anastasia DeCobray was the spoiled, bored daughter of wealthy aristocrats before deciding to sign up with Cobra. As the Baroness, she is Cobra's chief intelligence officer, trained in the art of espionage. She is an expert cryptographer and undercover agent.

The figure is a reissue of the older Baroness figure from the 2009 Cobra 5-pack with improved paint applications on her face, using Hasbro's patented "Face Print" technology. The same mold was also used in the 50th Anniversary "Social Class" 2-pack with Lady Jaye.

Ok, the face print is indeed a huge improvement over the older releases. The eyes just pop out better and the color added to her cheeks also bring out a nice finish to her face.

Most of her gear originally came with the Rise of Cobra "Attack on the Pit" Baroness.
The set comes with a rappelling platform with anchor.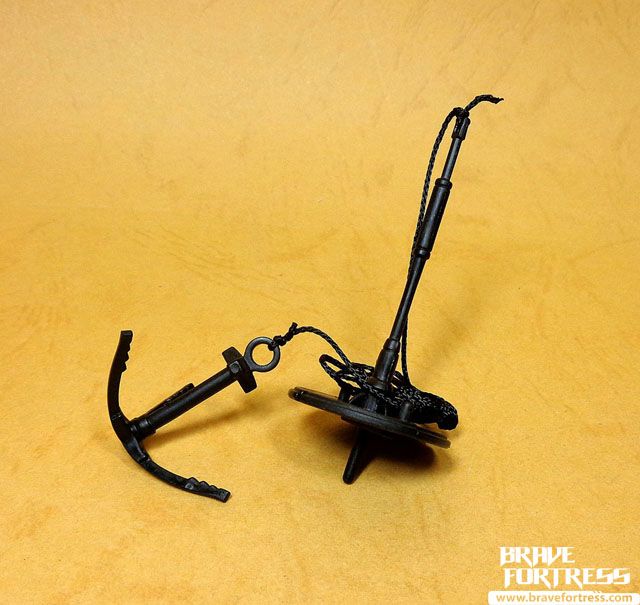 She comes with a M.A.R.S Industries brief case, which was a major plot point in the Rise of Cobra movie.

The case itself is empty though, but we do see the etchings for holding the warheads that housed the destructive nanites.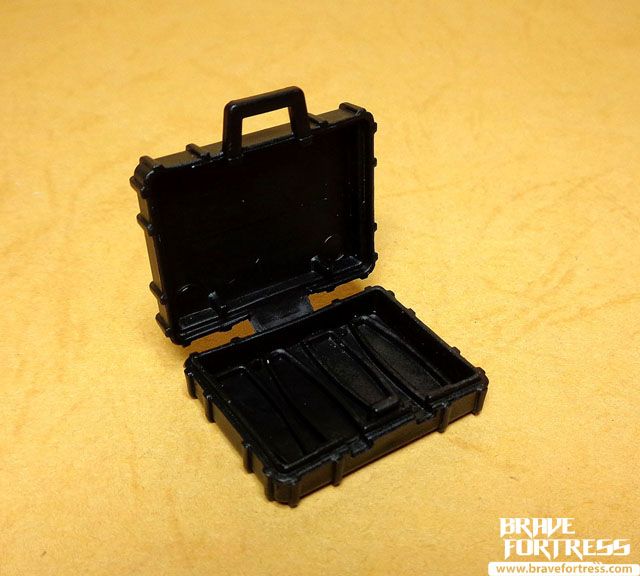 Baroness comes with two different tiny pistols based from the Rise of Cobra movie.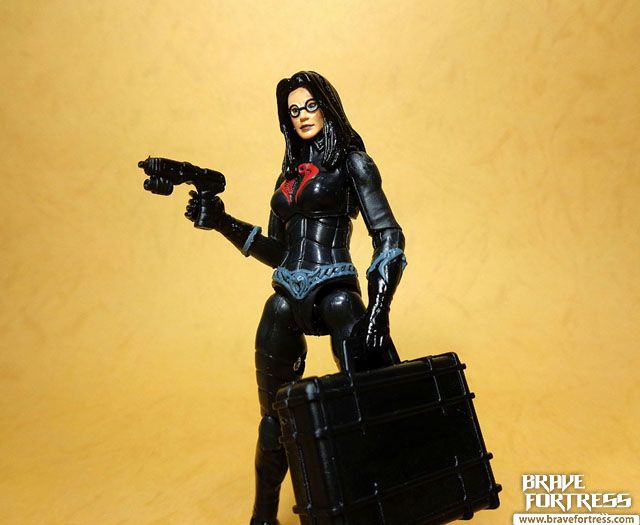 In the movie, these tiny ray guns release focused destructive force blast on their targets.

The Baroness also comes with a conventional machine gun as well.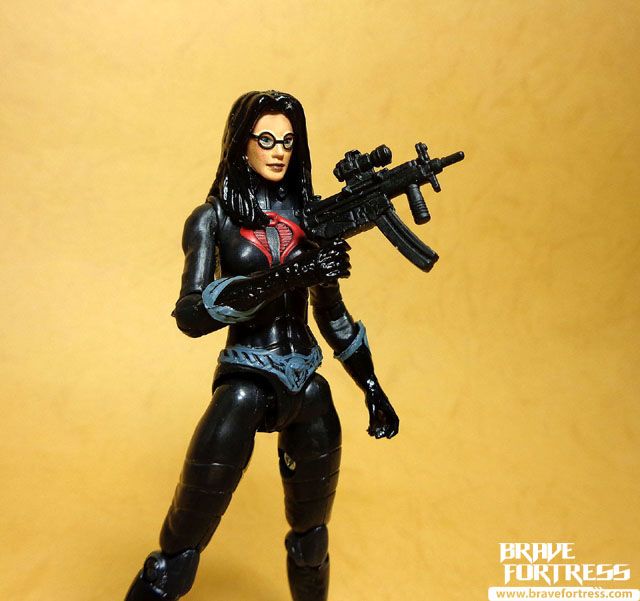 Lastly, she comes with a sniper rifle.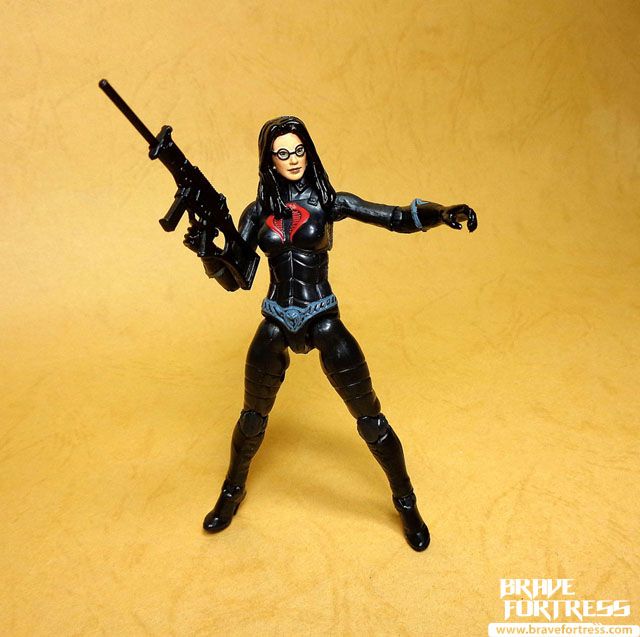 At first, I was worried this mold for Baroness would be awkward to look at when placed next to the newer, "beefier" body designs for the 3.75 Joes (4″?). It's not too shabby but she does look anorexic when compared to the newer Lady Jaye and Scarlett molds.

Overall, not a bad reissue, but Hasbro really should do a new mold for this gal, this mold's been done way too often, she deserves a proper update.

Gold