G.I. Joe -Army Building Phase Seven
-Shipwrecks- from the 2pack with Copperhead
-Zartans – from Rise of Cobra
ShipWrecks (as Gi Joe Sailors)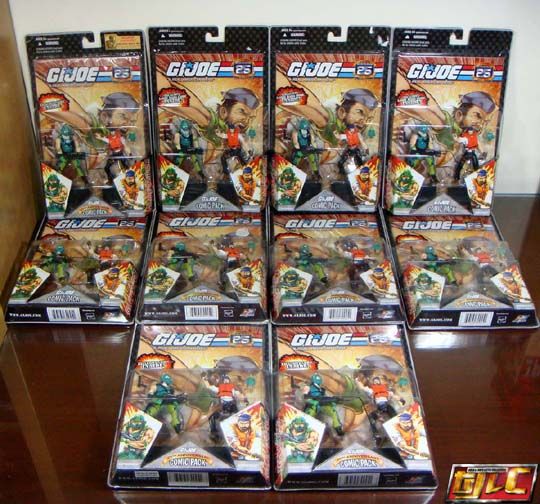 The idea for army building these came from the concept of populating the USS Flagg (if it ever gets here, LOL, shipping takes forever sometimes). Since the new Shipwreck from the second Gi Joe 5pack vastly varies from this one in terms of paint and mold, and with the two packs going on 50% clearance sale, it seemed as a good an idea as any. Besides, why should Cobra have all the army building fun? The Joes need more cannon fodder too.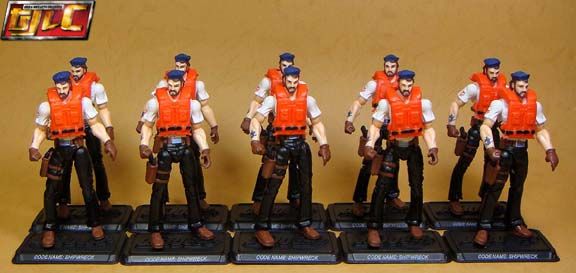 Army building 10 of these was harder than I thought, as not every mall had more than 2 pieces of stocks of this particular two-pack. Thankfully, I was able to snag eight of these in one spot. 🙂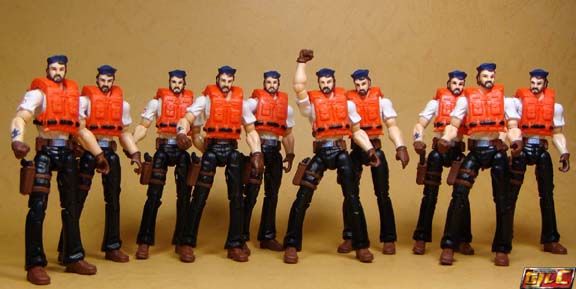 Zartans (Using alternate head to army build Gi Joe Pit Military Police members)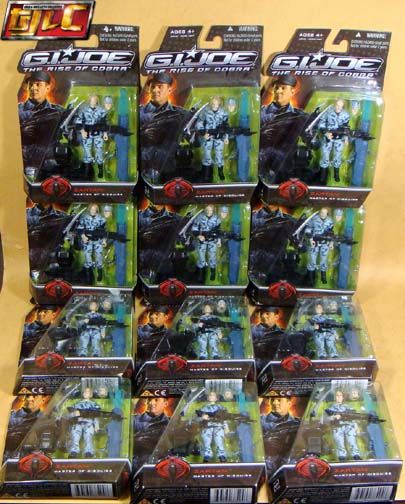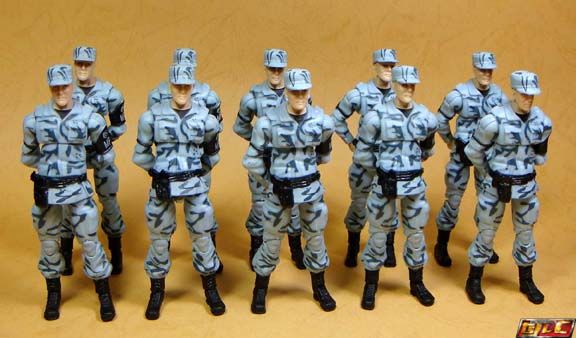 I wasn't really planning on army building this but coming across 10 Zartans in one spot on clearance sale was too good to pass up. Just wish they had decent "standard issue" guns instead of Zartan's gear.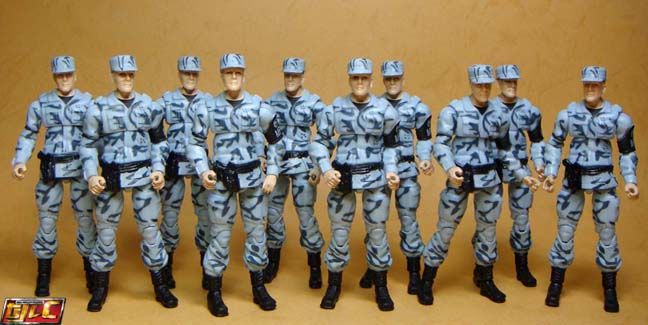 Gold