G.i. Joe Classified # 53 Sgt. Slaughter
"Foot locker" with all of the accessories.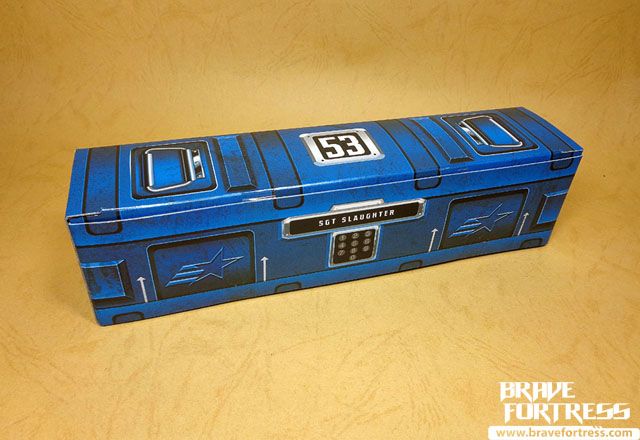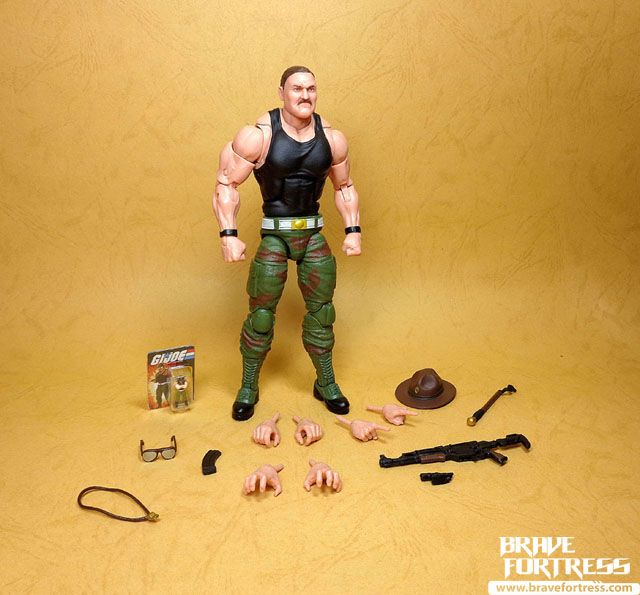 As special drill instructor for G.i. Joe, Sgt. Slaughter helps keep the team on their toes when too much downtime starts to break down discipline. The Sarge would later on join the Joe team on special missions to stop Cobra and even head his own sub-teams, namely the Renegades and Marauders.

Sgt. Slaughter is actually a wrestling persona created by Robert Rudolph Remus, who would later be adapted by Hasbro for inclusion into the G.i. Joe story and toyline. Remus would also voice the character and become the toy brand's spokesman for its toy commercials in 1989-1990.

Sarge's hat and glasses are removable.

There's some pretty good sculpting there. It certainly captures the look of the character both with and without his glasses.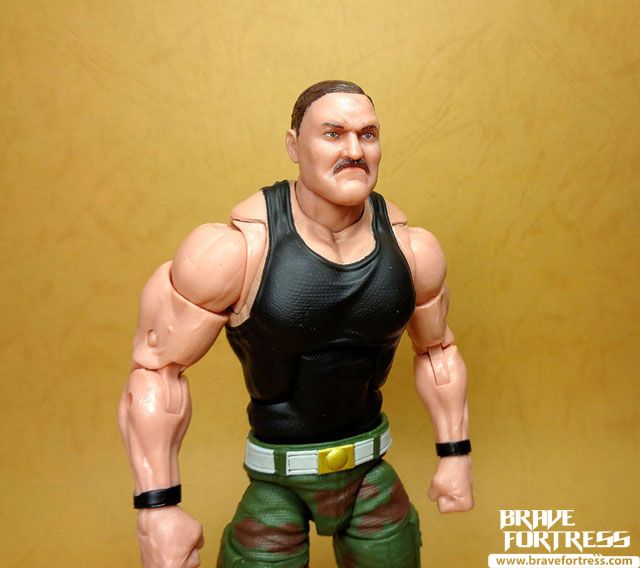 While the character's wrestling roots and origins are never mentioned in the cartoons, we do often see him pull wresting moves in the shoe. Thankfully, the set includes a pair of optional "grabby" hands for Sarge.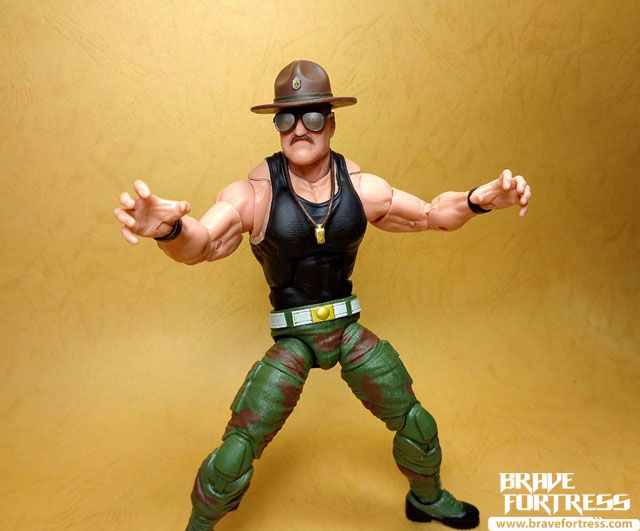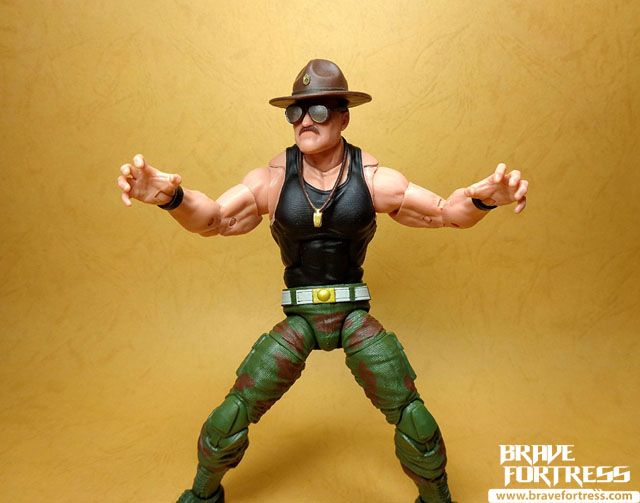 As a "special drill instructor", Sgt. Slaughter also comes with a swagger stick.

Heh.. for fun, Hasbro included a little "mini Sgt. Slaughter" figure for the set. Sgt. Slaughter is naturally a pretty big hit at Joe Conventions.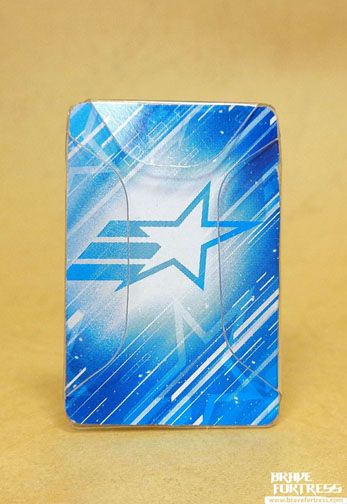 "There's me!!"

Lastly, Sarge comes with a rifle for him to shoot Cobras with. It's actually the same rifle that came with the Cobra Officers.

The rifle features a removable flashlight and ammo magazine.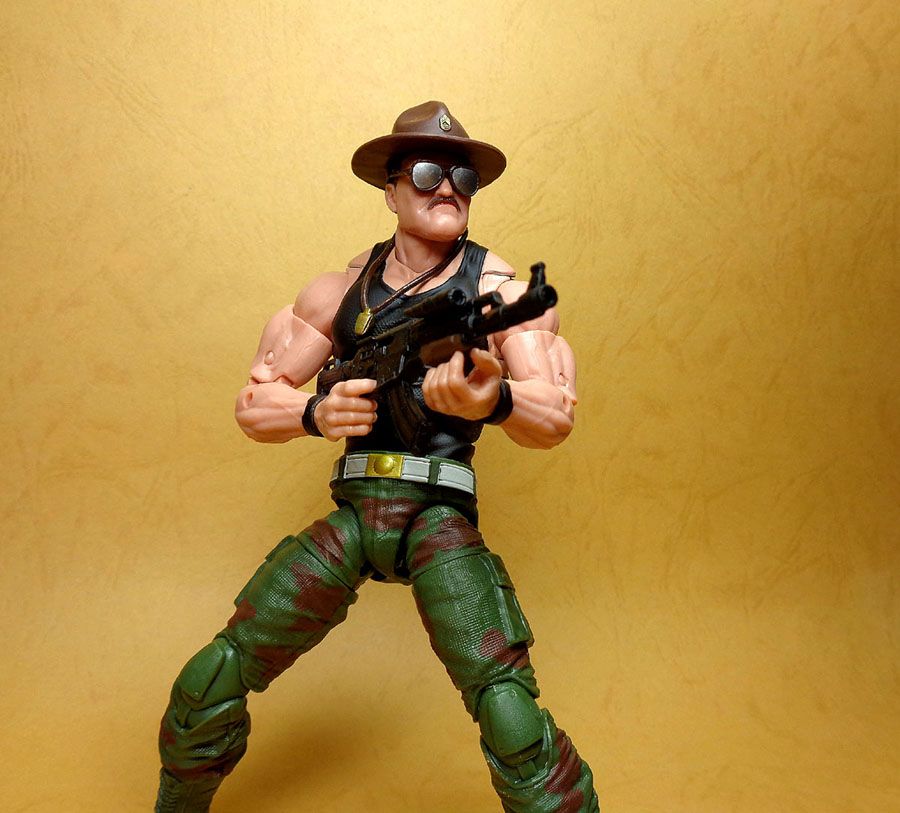 "At ease, disease!"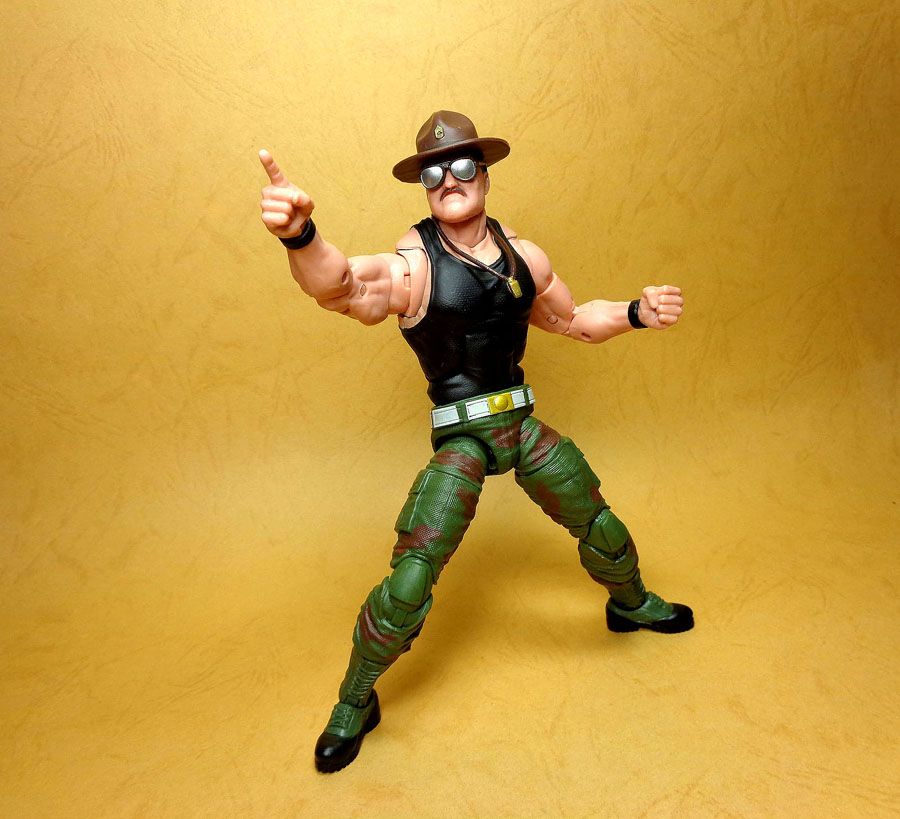 Overall, I love it! Hasbro really knocked this one out of the park! I love the sculpt work and all the details that went into this set, even the "mini Sarge"! Kudos to the Hasbro Joe team for ticking all the right boxes with this release!
Now to hope they release the Triple T tank at some point.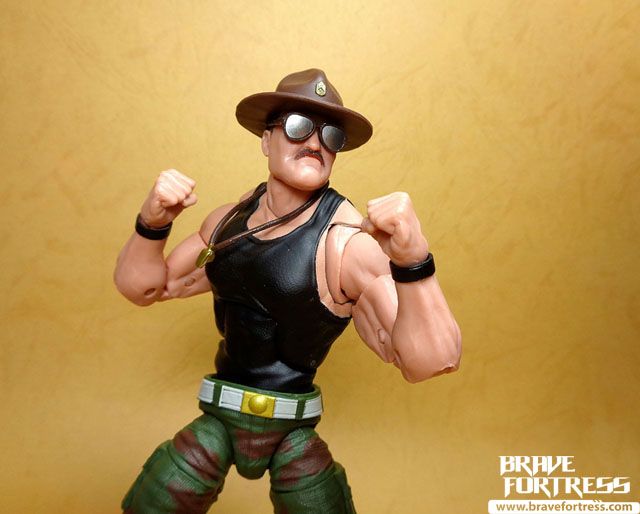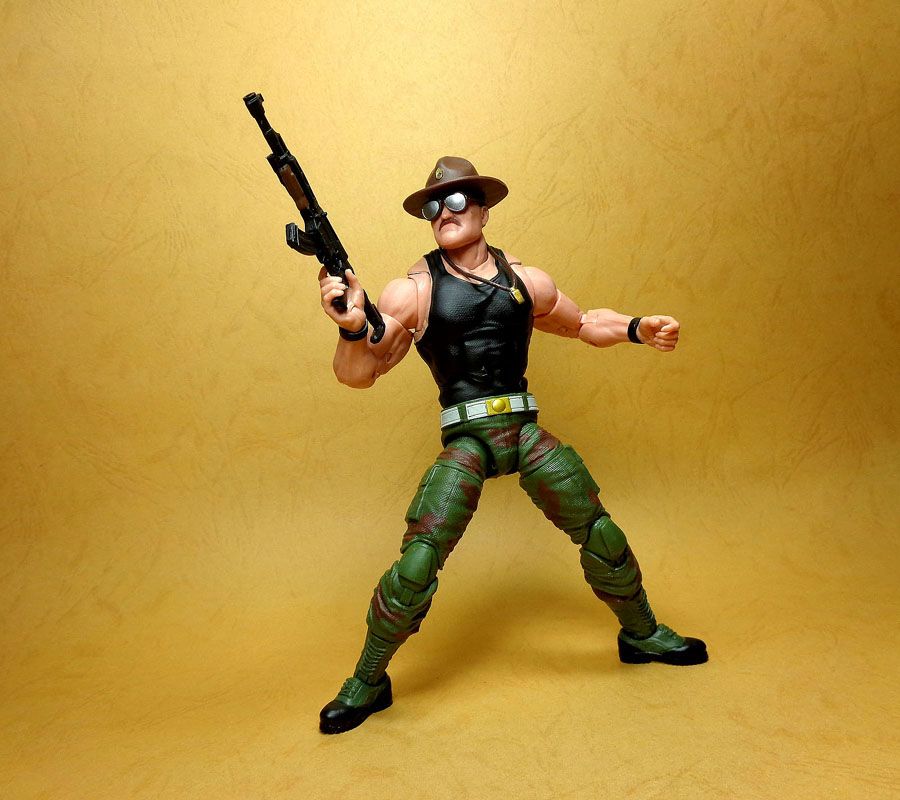 Funfact Unlike the most Classified Joe releases, Sarge does NOT come with an oddball codename. The case of 6 shipper box just simply puts "Sgt. Slaughter" on its outside markings.
From what I understand, this set was supposed to be an SDCC 2022 exclusive? It was made available on Hasbro Pulse.
Gold