G.i. Joe Classified # 61 Kamakura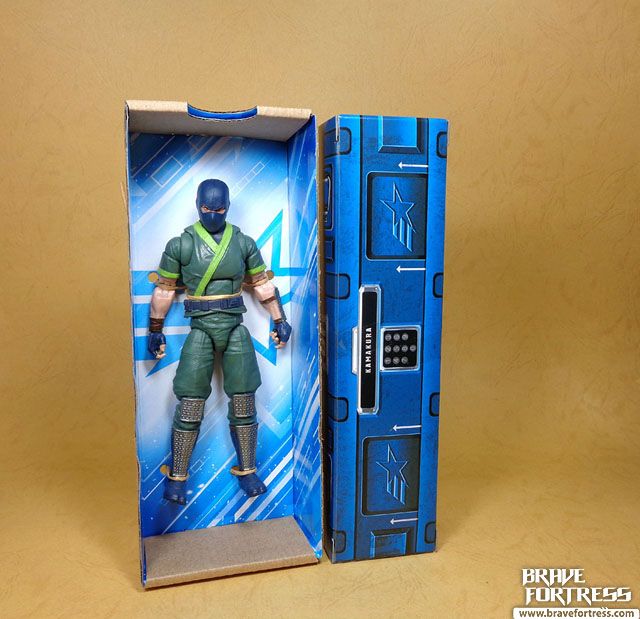 Hmm.. so this is the new "footlocker" for accessories that Hasbro mentioned. Cute…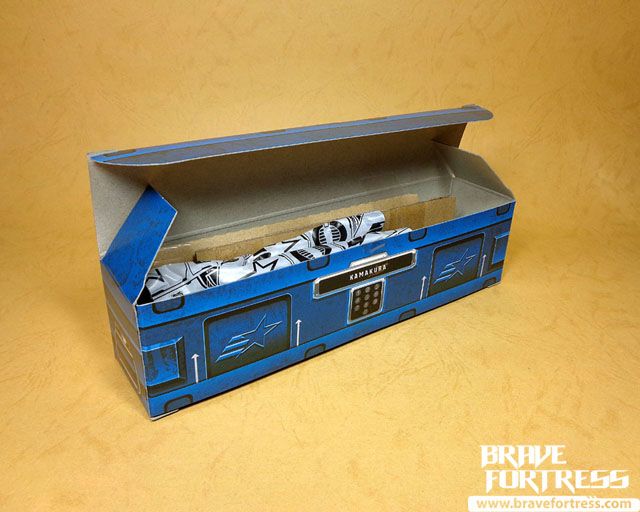 Remember to plug the ribbons of his belt in.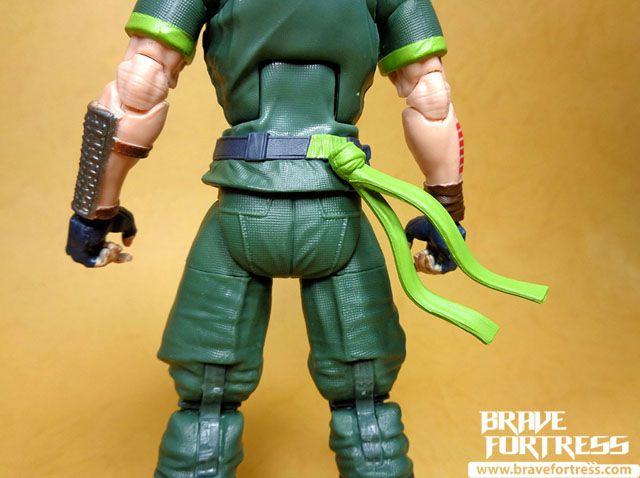 Hmm… not sure about how accurate this scabbard is, it's been a while since I picked up my old Devil's Due Joe comics.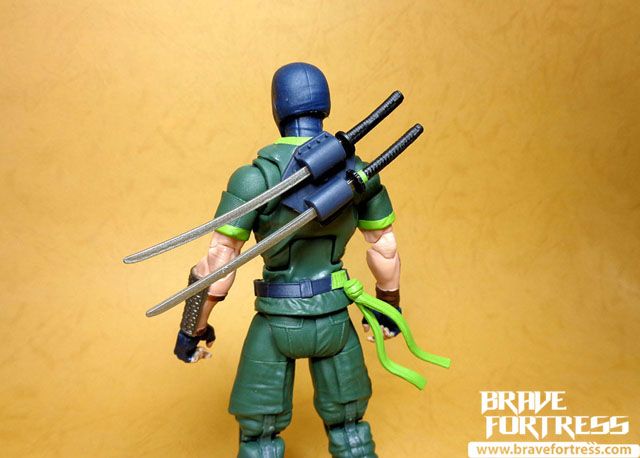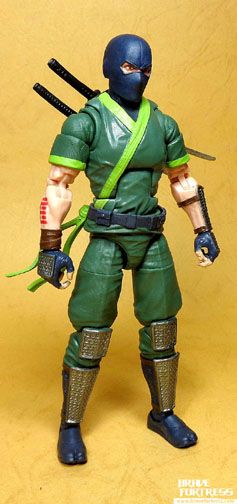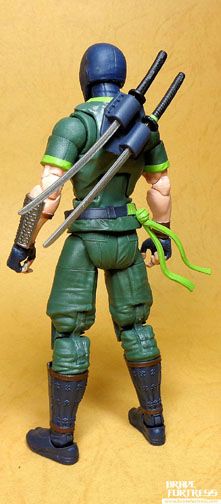 An original character created under the Devil's Due publishing of the G.i. Joe Comics, Sean Collins, son of former Cobra Crimson Guard Wade Collins, becomes Snake Eye's pupil. He eventually takes on the codename "Kamakura" (it's actually a city's name in Japan) and acts as a reserve ninja operative for the Joes when Snake Eyes is unavailable.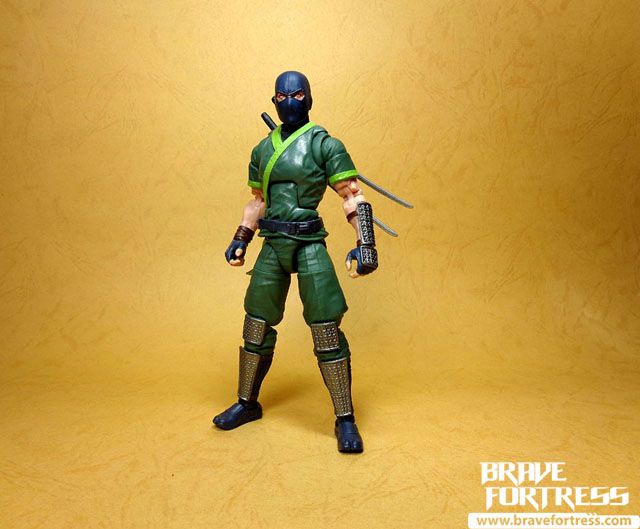 In the IDW continuation of the original Marvel Comics Joe saga by Larry Hama, Sean is eventually introduced and takes on the codename "Throwdown" instead of Kamakura and even becomes a replacement for Snake Eyes when the latter is killed in action in order to keep up appearances and fool Cobra.

Kamakura comes with twin Katana blades, a ninja's preferred weapon.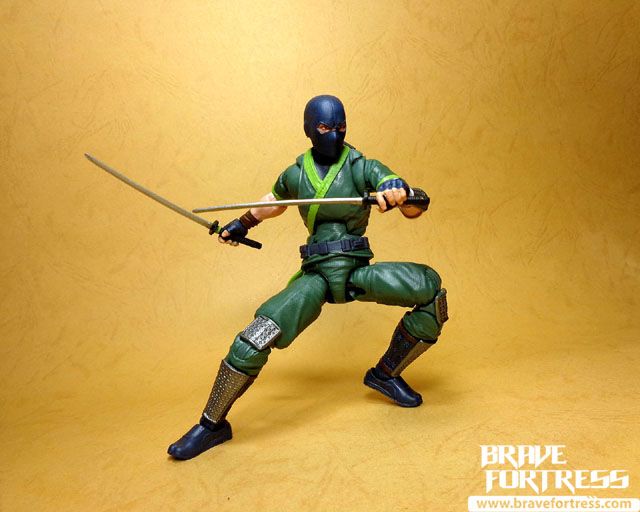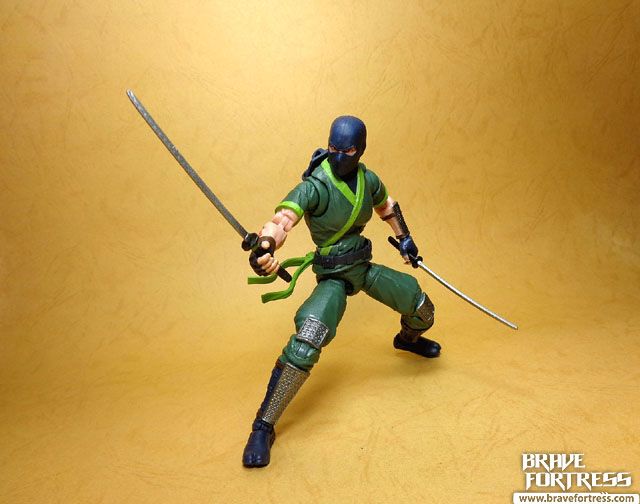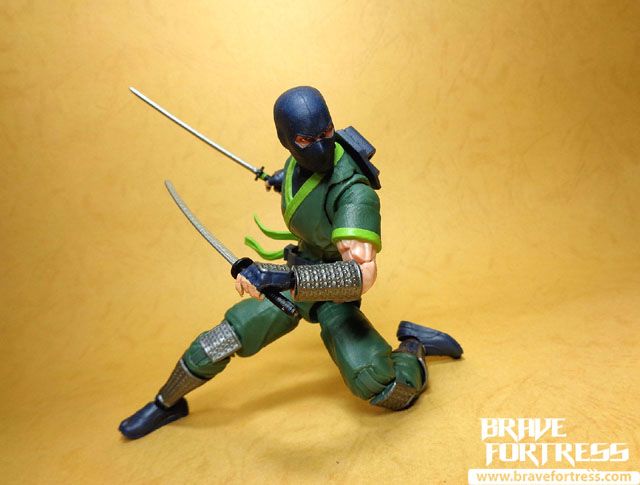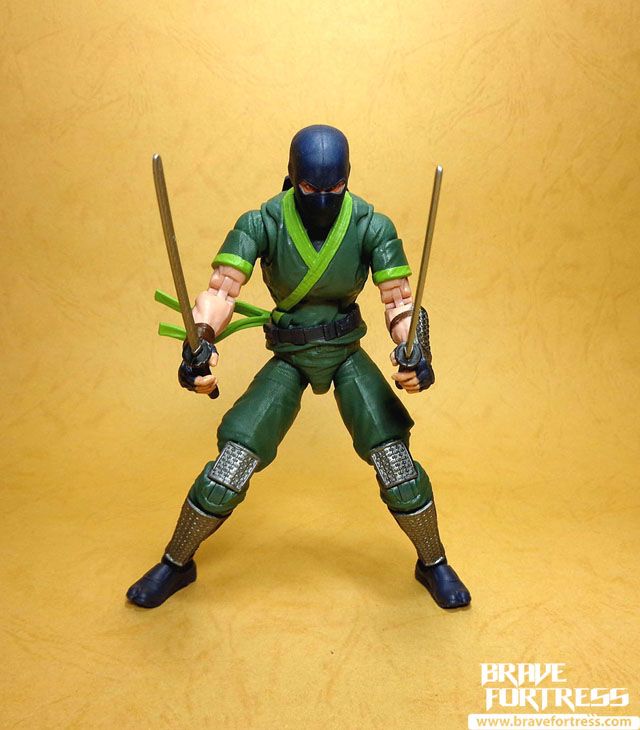 The set also comes with spear swords (I forgot what they're called). It comes in combined spear and separated swords forms.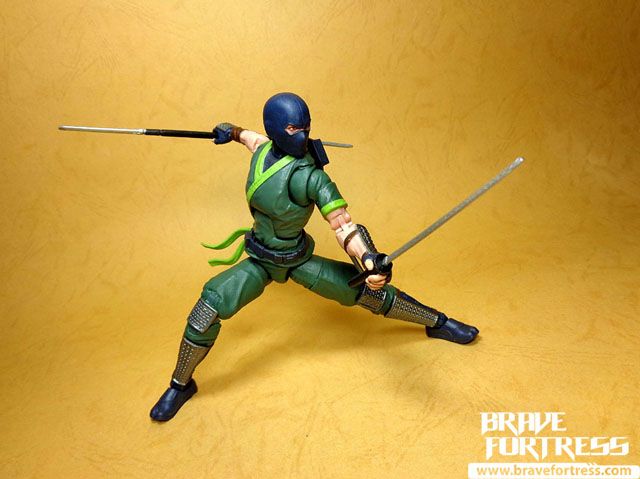 The set also offers an optional hood for Kamakura to use.

If all else fails, Kamakura's got a gun!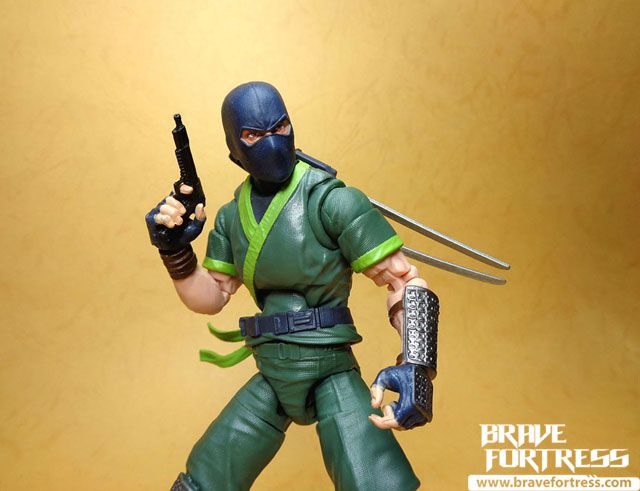 Karate can't stop bullets!!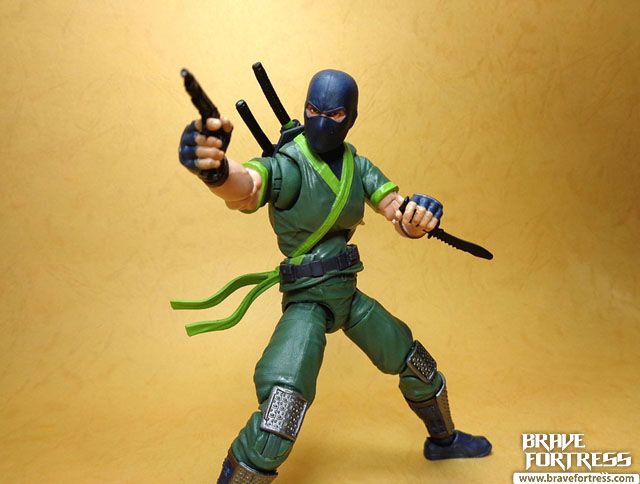 Lastly for weapons, he also comes with an Uzi.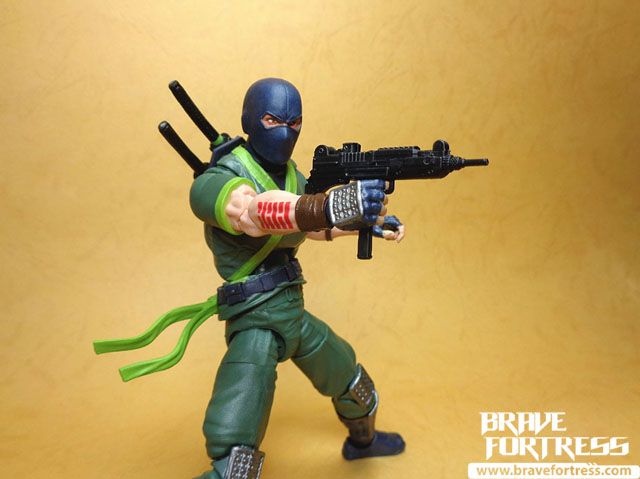 An unmasked Sean Collins head is included as well.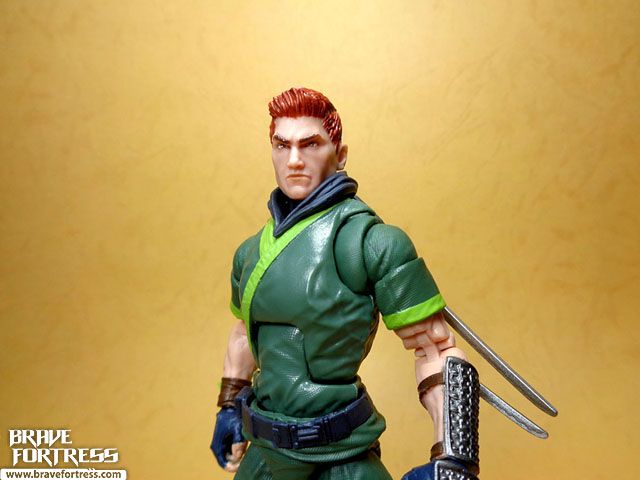 They even included a rolled-up mask for Sean. Nice.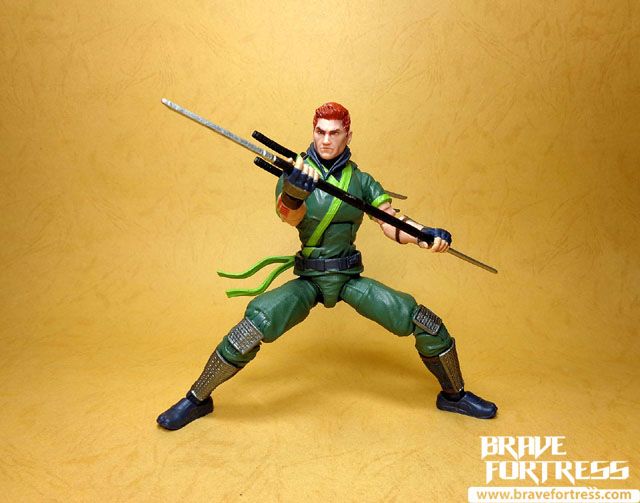 Overall, an amazing set! I was originally planning to skip this guy since he isn't really a part of the A Real American Hero canon and the local SRPs for this set is higher than usual, but eventually gave in. I'm sure glad I did. The figure is a lot of fun to pose thanks to the weapons and accessories included here. The Joe Classified line hit another home run with this release. Good job, Hasbro design team!
Funfact: The oddball codename for this set from Hasbro is called "Miranda".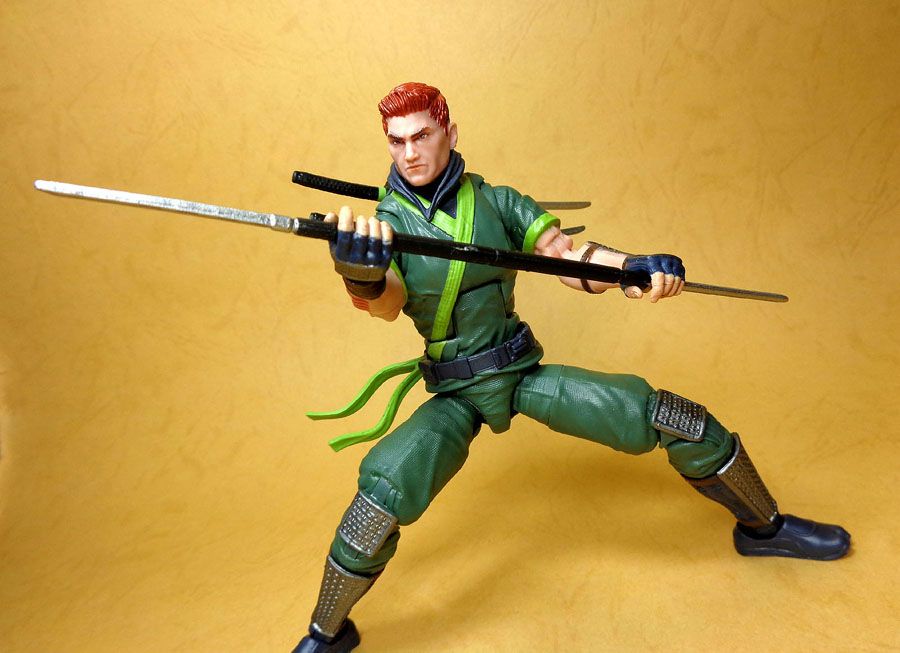 Gold