G.i. Joe Classified Cobra Bats group shot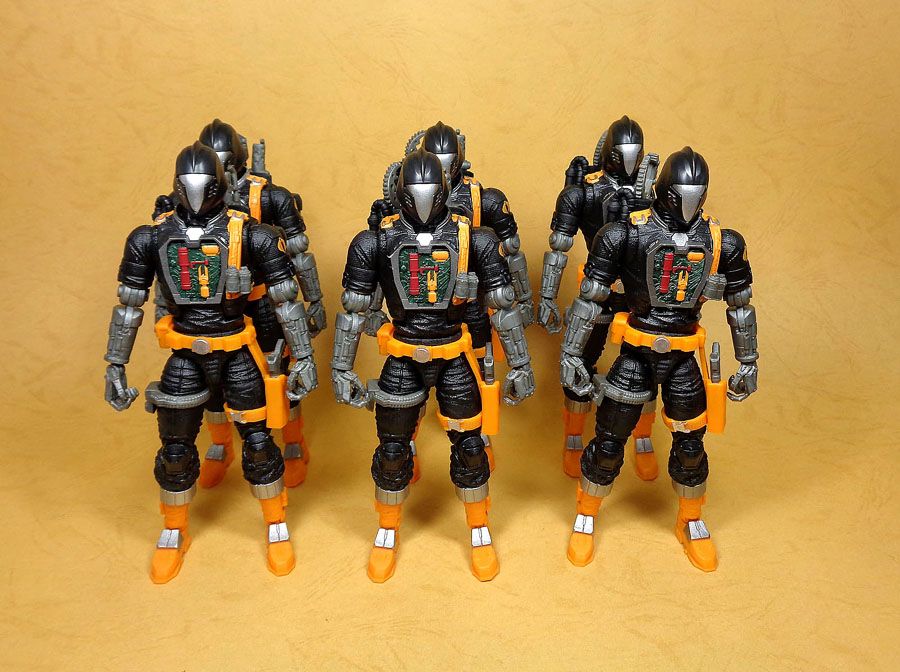 In the Sunbow cartoons, these guys were hardly known for dynamic poses and were often shown moving slow and clunky. I figured I'd try to do that here first too.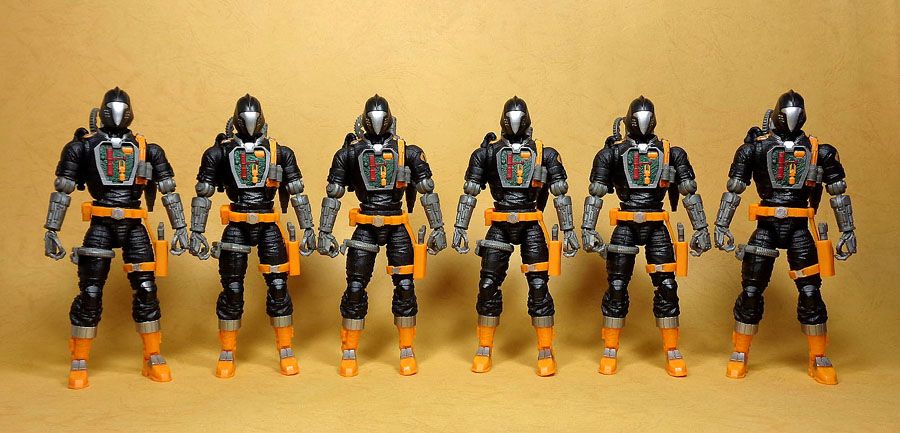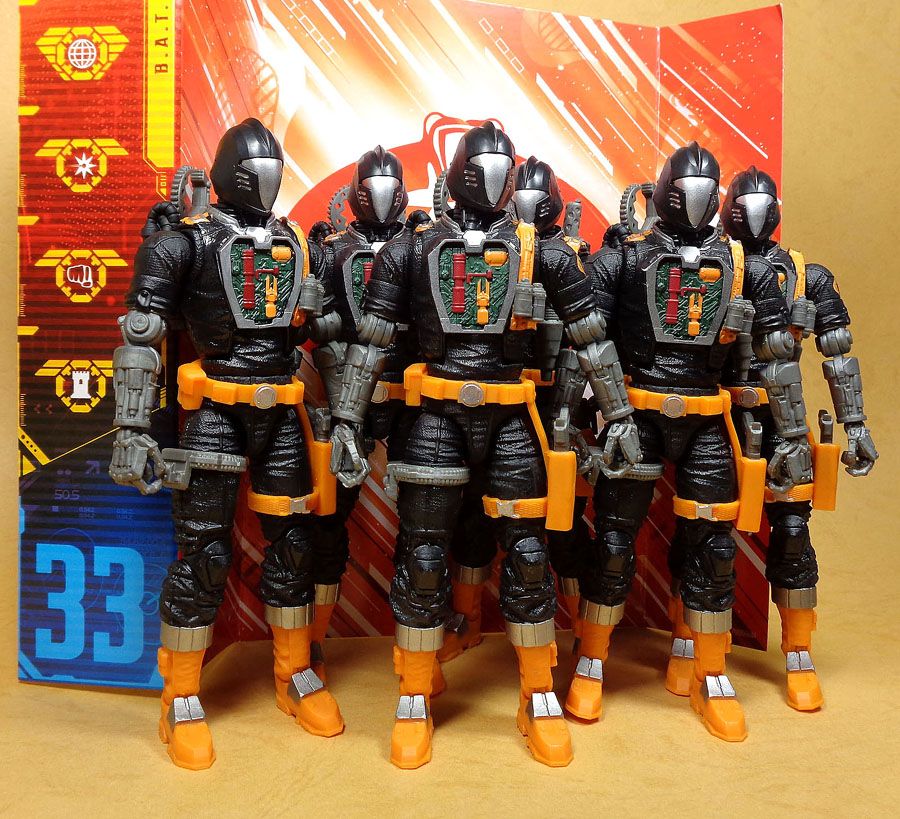 By the end of it, they just looked too boring to look at with their basic "A-stance" pose, so I decided to just add some decent poses instead. I think they came out better like this, even though they don't seem to quite fit the character of non-dynamic androids.

Gold