G.i. Joe Classified Retro Baroness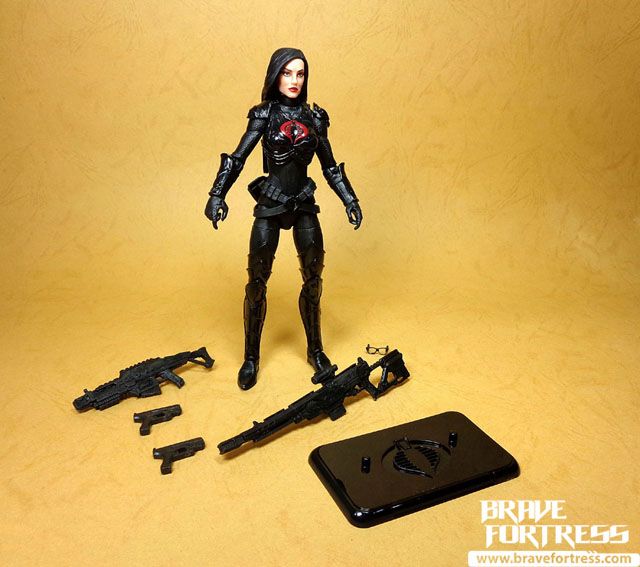 Her glasses are packed separately from the figure, without the glasses, she has notches on the side of her face.


Anastasia Cisarovna is the spoiled daughter of European aristocrats. Radicalized as a student, she eventually receives espionage training and becomes a full-fledged terrorist, joining up with Cobra under the codename: The Baroness. A master of disguise and skilled in cryptography and psychological warfare, she is the Cobra organization's chief intelligence officer and right hand to Cobra Commander himself.

The figure is a redeco of the earlier version we got that came with the Target Exclusive Cobra Island Cobra C.O.I.L. Bike.

She comes with a Cobra logo display base.

Baroness comes with her twin pistols.

Hasbro also removed the gold details on her glasses as well as her pistols. The gold details were based on her appearance from the Operation Blackout game for next gen consoles.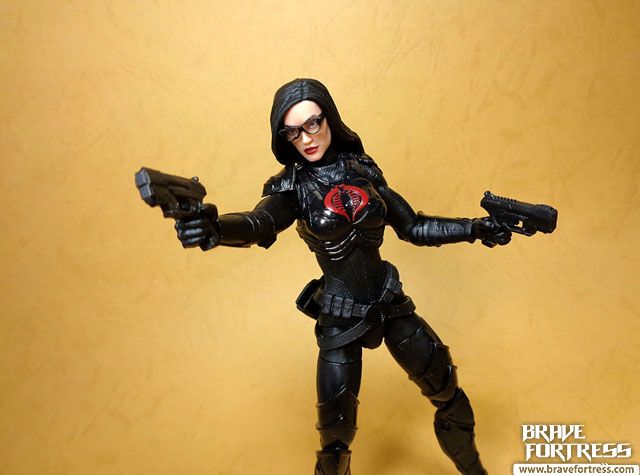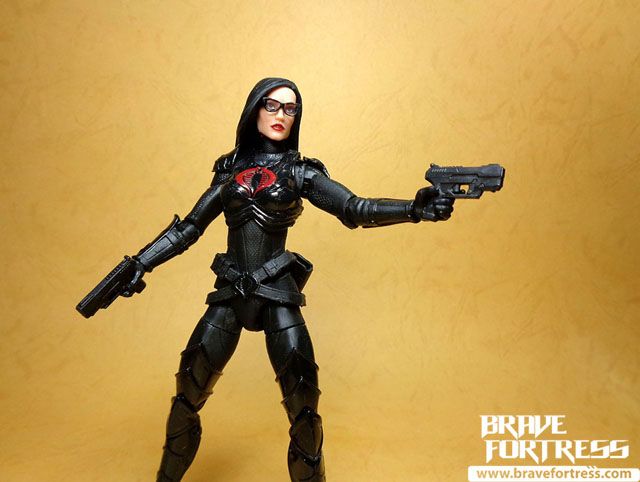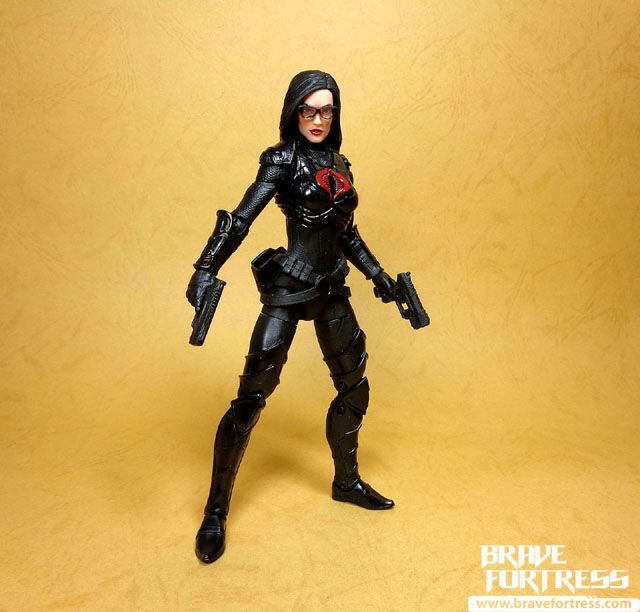 The figure sports a cleaner face print deco compared to the original release. Unfortunately, my copy came with paint bleeds on her glasses.. sigh.. Hasbro QC is just terrible now.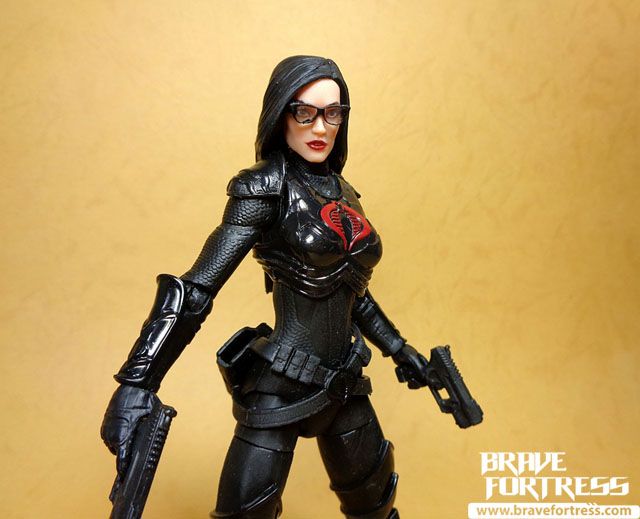 Baroness also comes with a rifle. It's the same one that both versions of the Cobra Trooper/ Infantry came with.

Lastly, the set includes a sniper rifle, this is similar to the sniper rifle we got from the Cobra Island Cobra Trooper.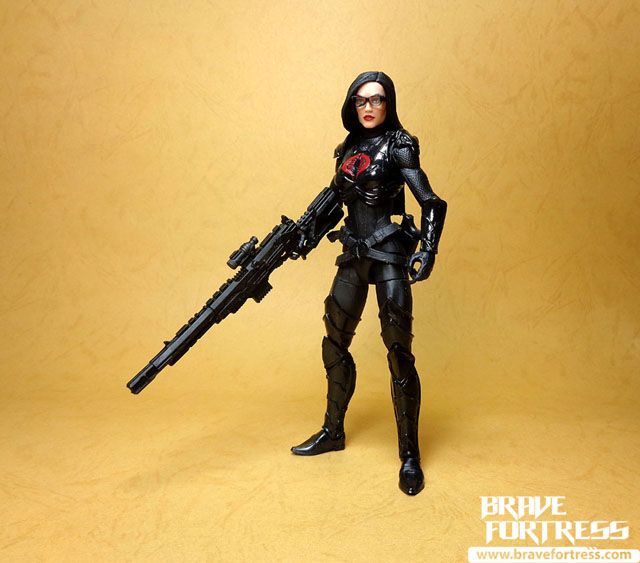 It's too bad her articulation limits the poses you can work with (she only has single-hinged elbows). So you can't pose her looking through the scope of the sniper rifle for some cool action shots.

Comparison with the previous Baroness.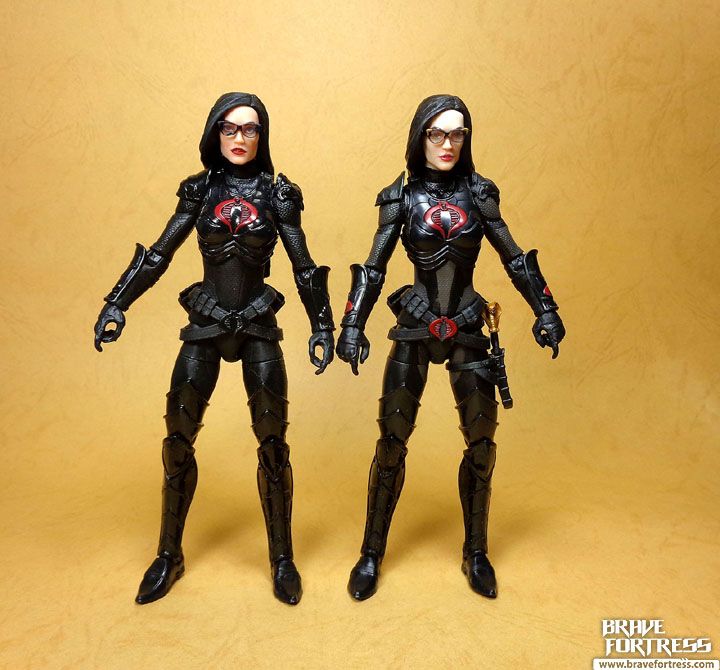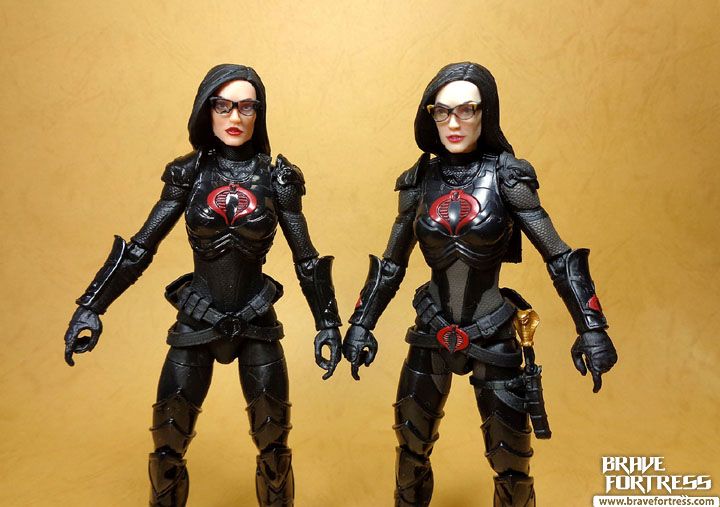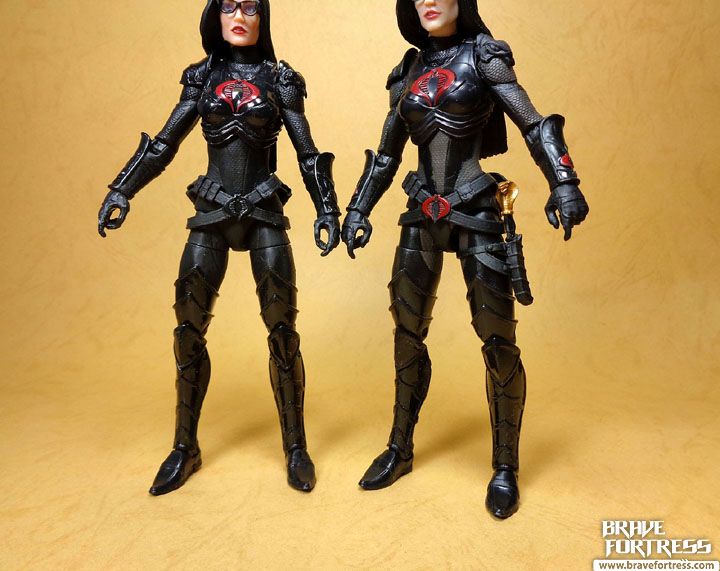 C.O.I.L. Bike Baroness also came with a Cobra-themed dagger, this retro one does not come with it.
Overall, pretty decent. There are still certain elements that I like on the one that came with the C.O.I.L. Bike (namely the painted Cobra logo on her belt and gauntlets), but this is a nice alternative to that thanks to the better face paint and removed gold deco on her glasses and guns. If I had to choose just one, then I would go for this one, as the colors on this one follow the classic comics and cartoons aesthetics better. A part of me wishes they redid her hair a bit to give it more body, it seems kind of flat and boring in some angles.
Also, be sure to check the glasses before you buy though, sigh.. mine came with paint bleed from her frames. I hope I can scrape the paint off. Hasbro QC… Grr….
Funfact: The oddball codename for this set from Hasbro is called "Mars". While I didn't get Lady Jaye, her oddball codename is "Rocket".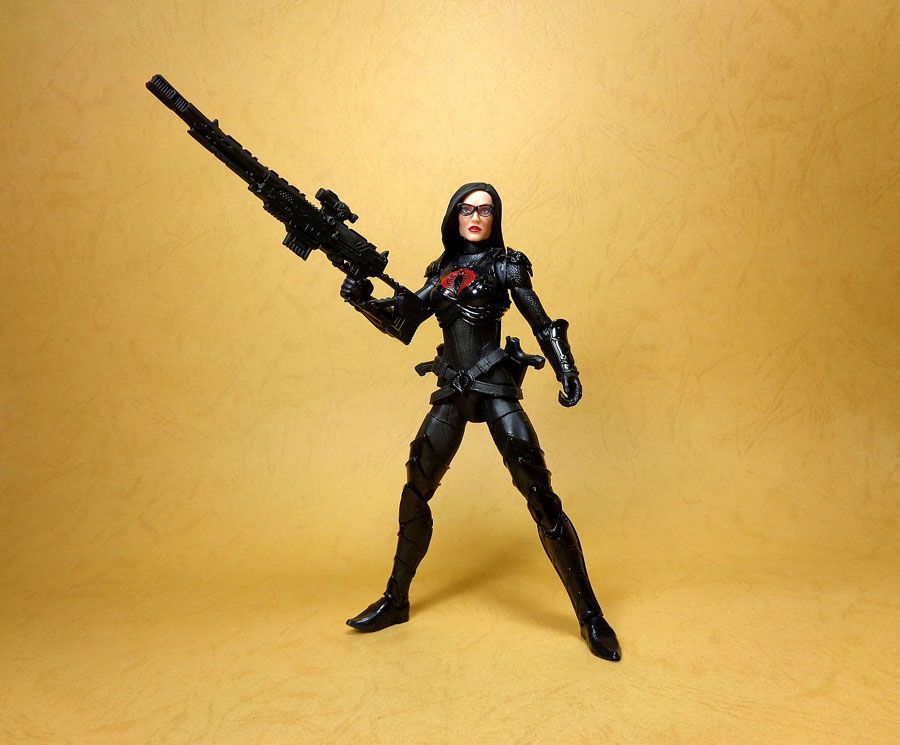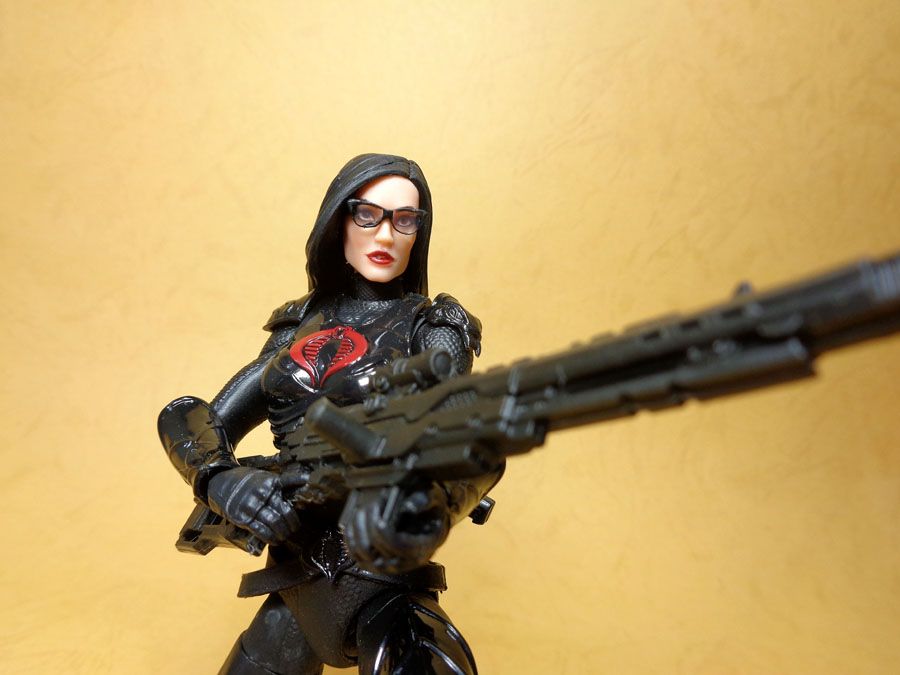 Gold