G.i. Joe Classified Retro Snake Eyes
The body is a reuse of the Sgt. Stalker buck.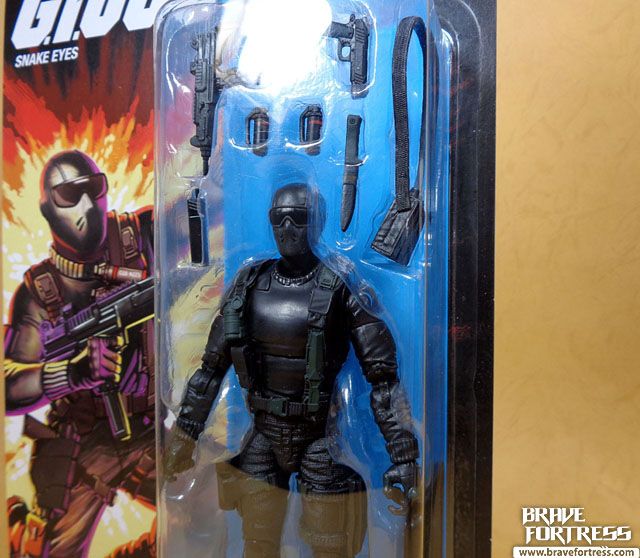 Sheath and holster.

Display base and explosives satchel.

Flashbangs, sidearm (with silencer) and submachine gun.

A throwback to Snake Eye's old classic "commando" outfit. I couldn't pass up on pre-ordering this. I will be keeping the figure carded though, as I prefer Snake Eyes in his ninja get up and that's what I'll be going with when I display my Classified Joes some day.
Gold