G.i. Joe Classified Retro Storm Shadow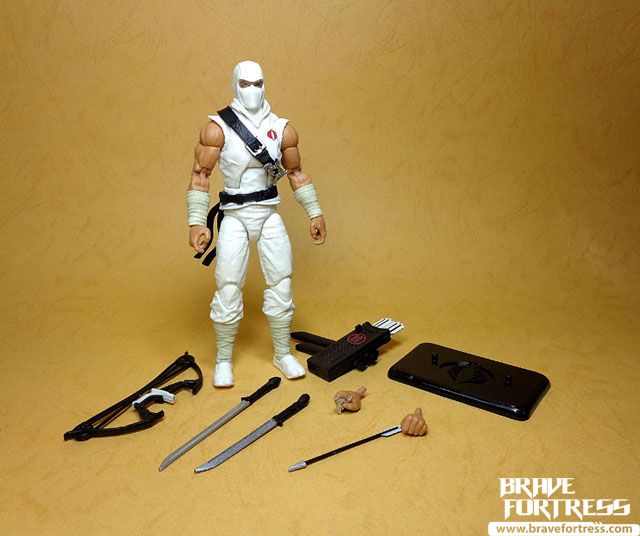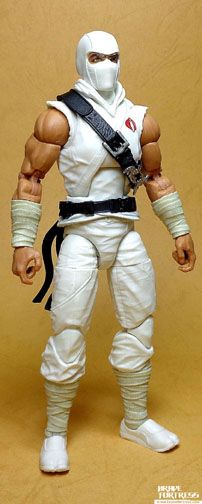 Cobra Commander's personal bodyguard, Tomisaburo "Tommy" Arashikage swore loyalty to Cobra in order to find his uncle's killer. Highly skilled and nearly unstoppable in combat, this skilled ninja is one of Cobra's deadliest assets.

The figure is a retool of the Classified Storm Shadow from Wave 8. Featuring new hands and forearms that are more reminiscent of the Sunbow Studios animation model.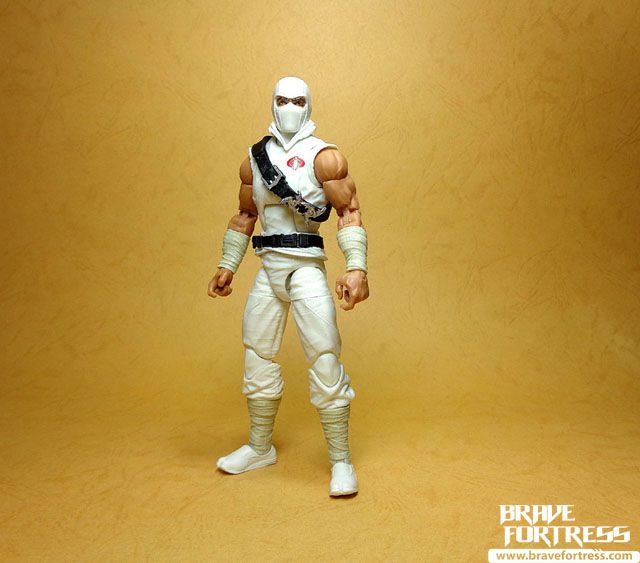 Sigh… the flesh tone doesn't match the rest of the arm for the elbows. C'mon Hasbro…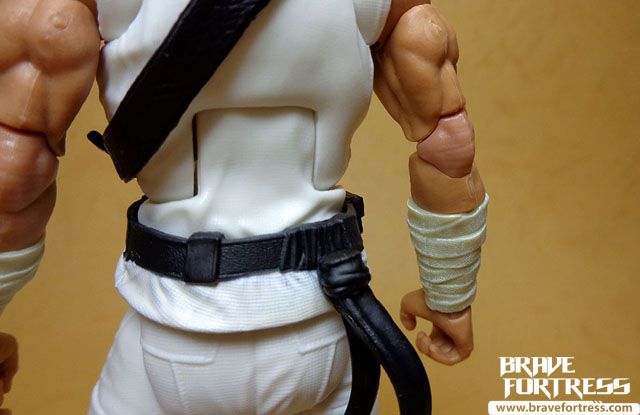 The loose arrow can be stored into his quiver.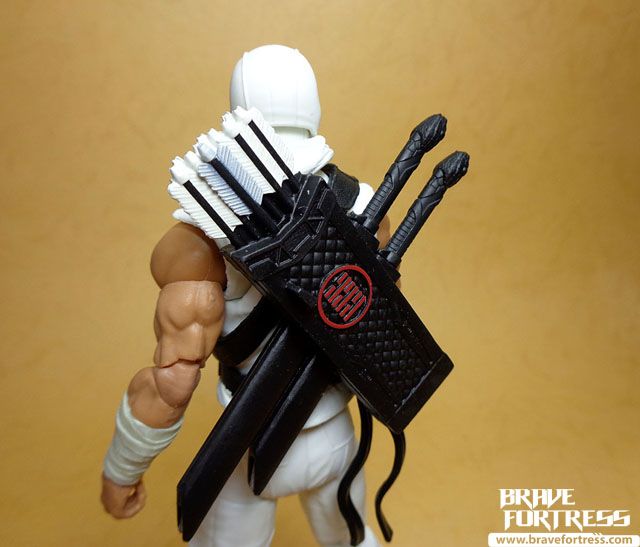 Storm Shadow's Bow can also be mounted onto the backpack for storage.

Storm Shadow can hold his bow and arrow set pretty well enough.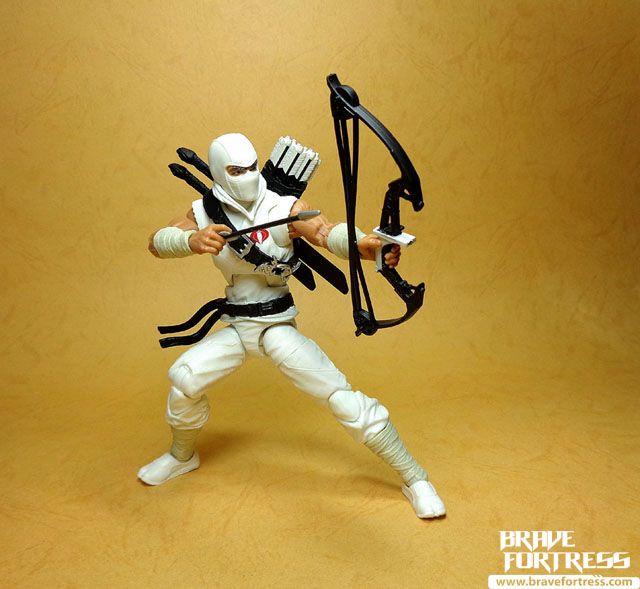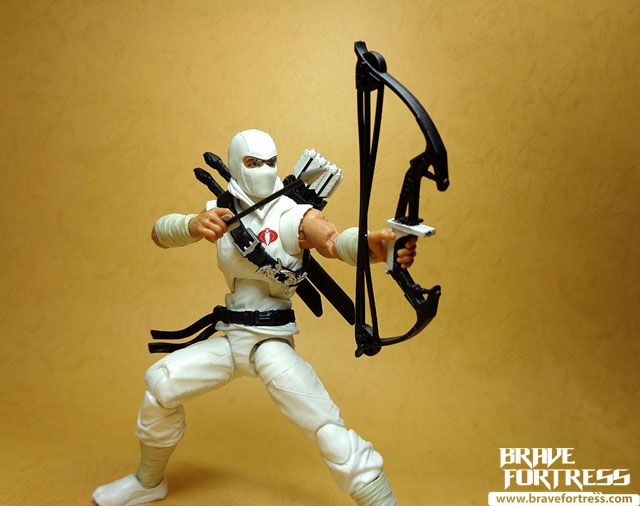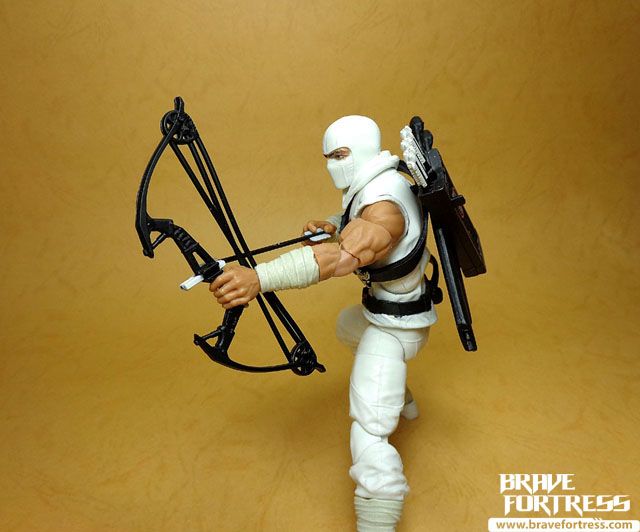 Exclusive to this version, this Storm Shadow comes with a spare right hand holding a shuriken as a bonus accessory.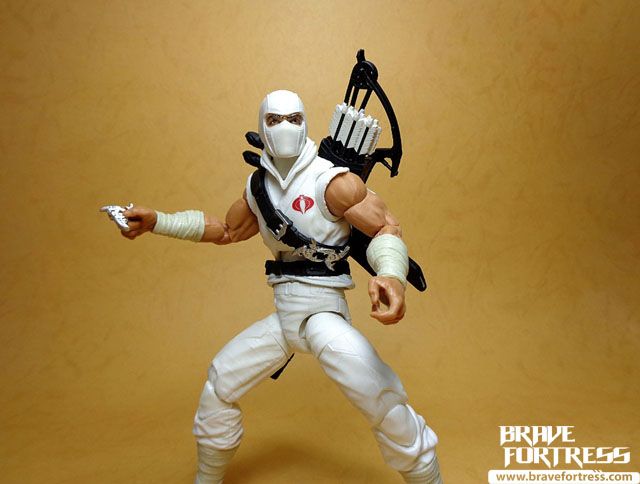 Lastly, same as with the Classified version, Storm Shadow still comes with two swords, a short and a long sword. The swords when used in tandem are called Daisho, meaning "big-little", giving the samurai (aka swordsman) more versatility in combat. The shorter sword is called the Wakizashi and used for close quarters combat or to behead an opponent.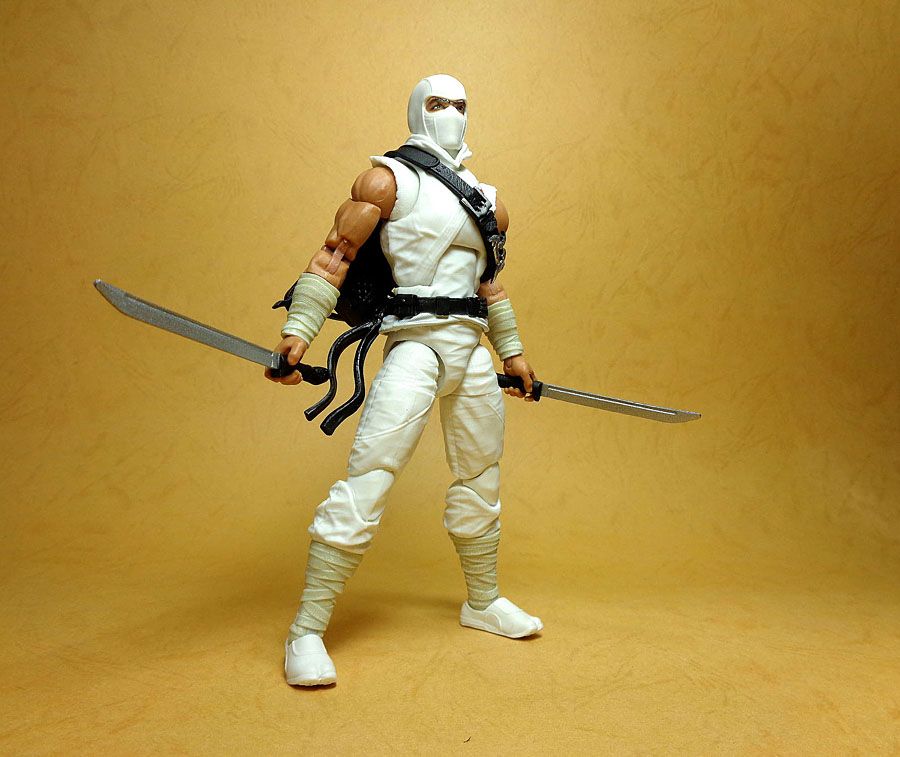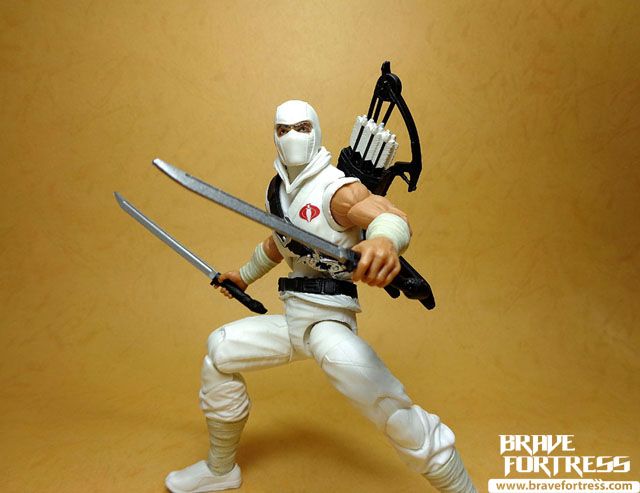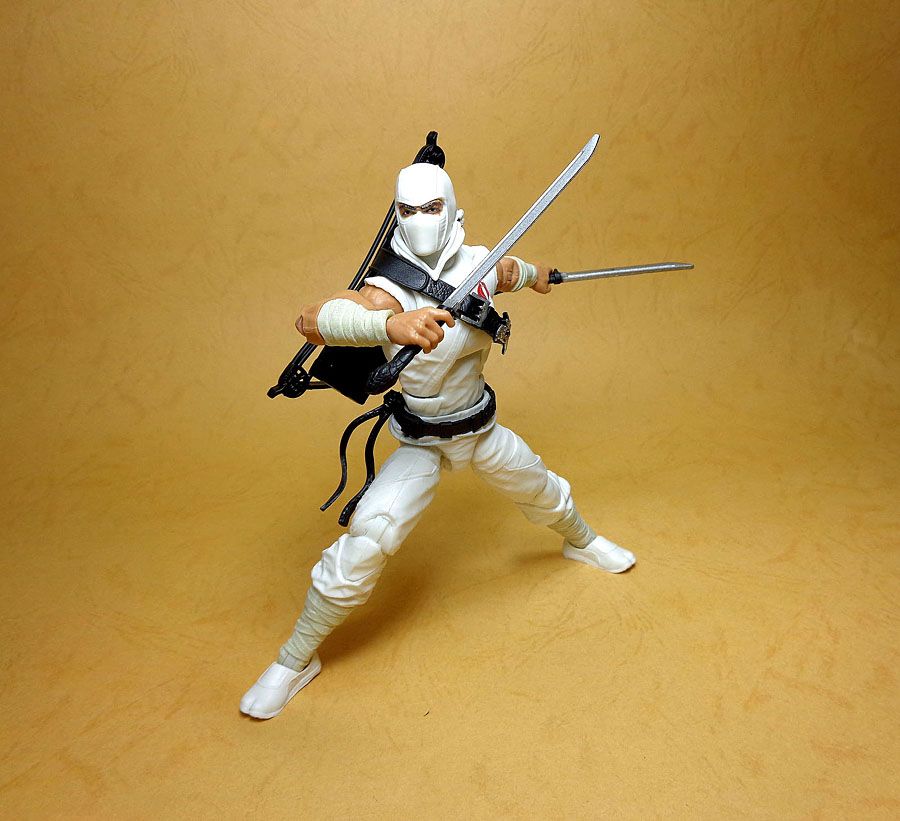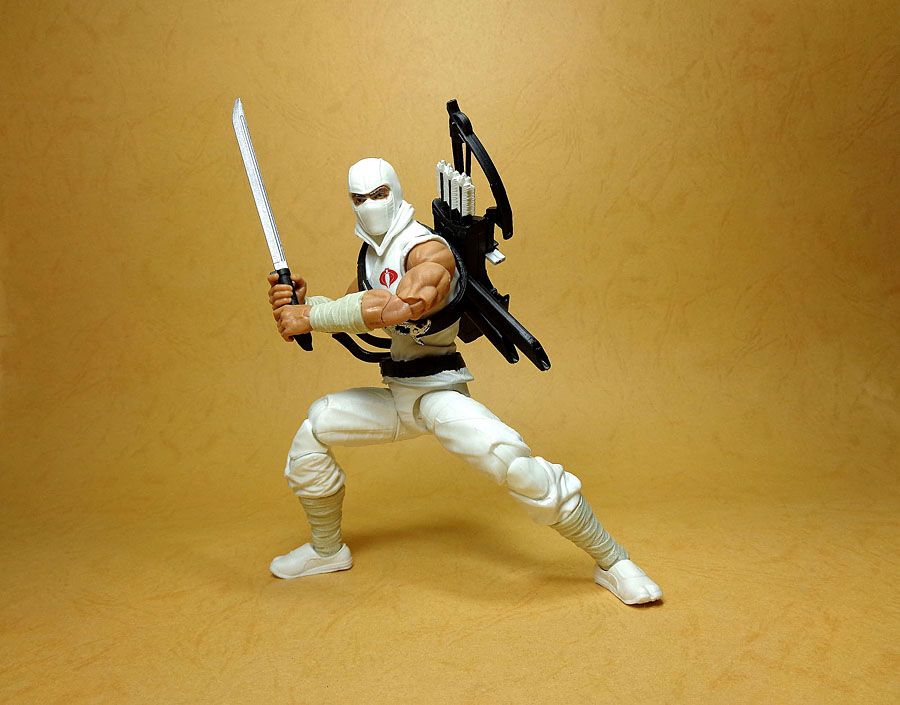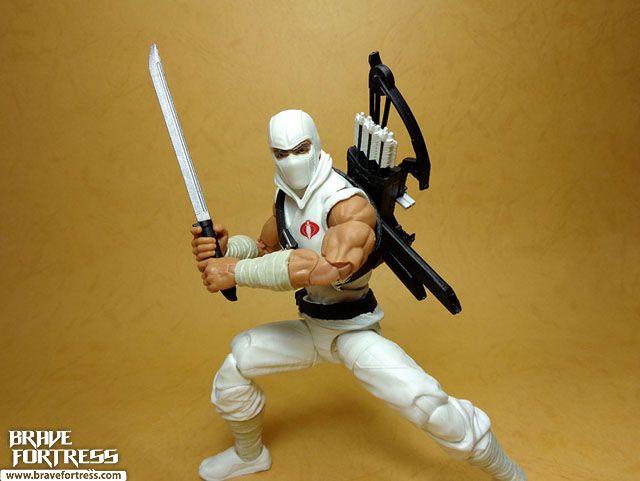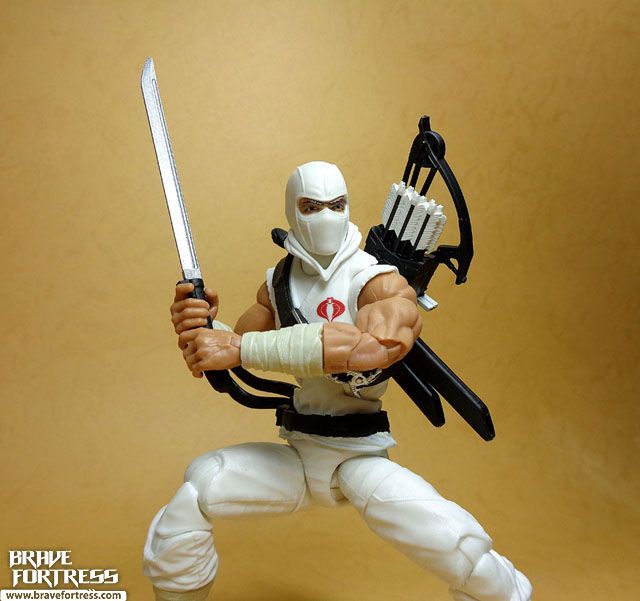 Due to lack of time, I couldn't dig out the wave 8 version for comparison with the regular release Storm Shadow. Perhaps later on.
Overall, I know it's a figure with minor changes over the previous version, but it's still pretty amazing to have. I think I prefer this over the wave 8 version due to the show accurate arms and classic-inspired packaging, but that aside, their nearly identical. You can't go wrong with either version.
Unlike other his Retro Carded wave-mate "Betelgeuse"/ Crimson Guard, Storm Shadow was not given an oddball codename (at least going by what's written on his shipping box).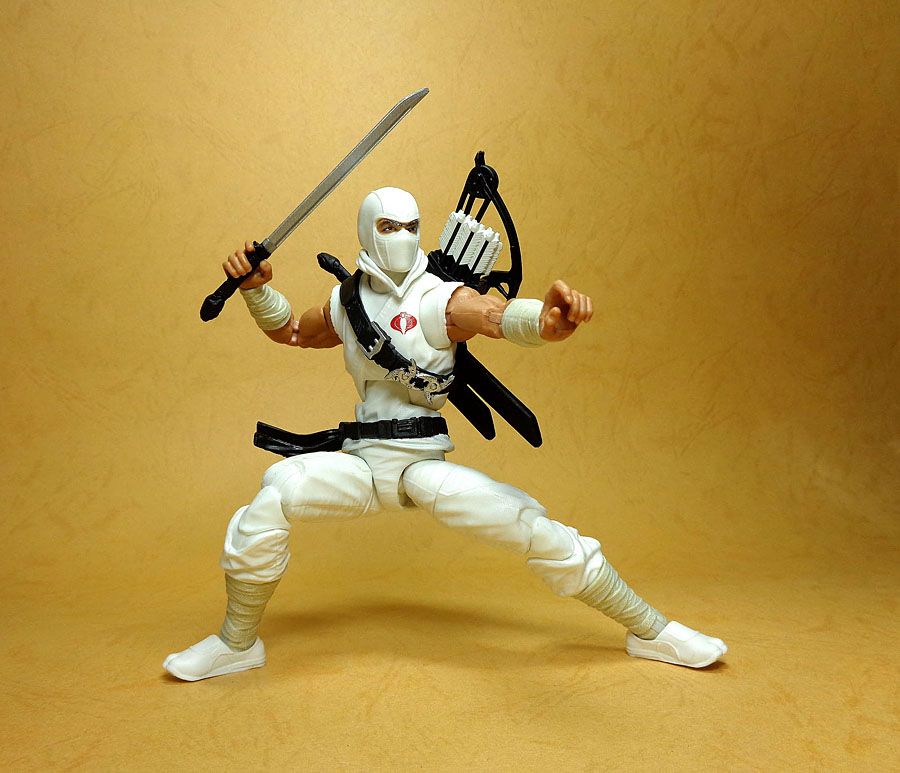 Gold