G.i. Joe Classified Series 06 Cobra Commander
06 Cobra Commander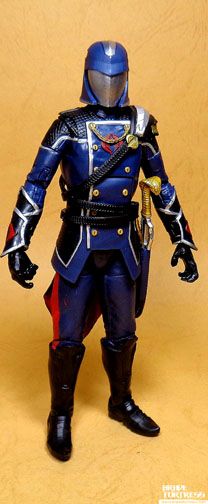 Shrouded in mystery, no one is quite sure who the Commander is underneath his mask, some place his origin as a former used car salesman, other rumors say he's from an ancient underground civilization bent on world domination. Whoever he is, he is a threat to the free world and only G.i. Joe can stop this madman before it's too late!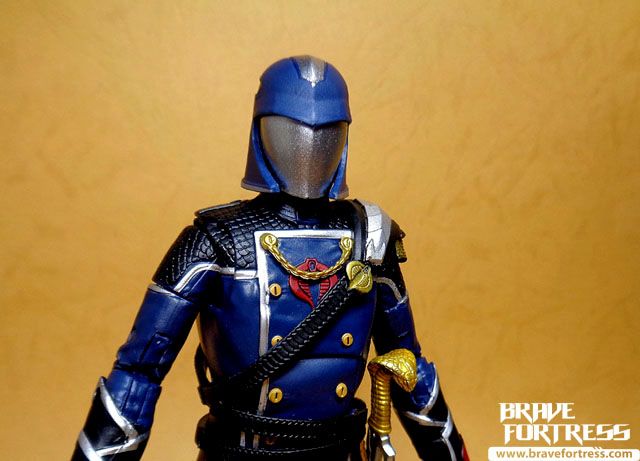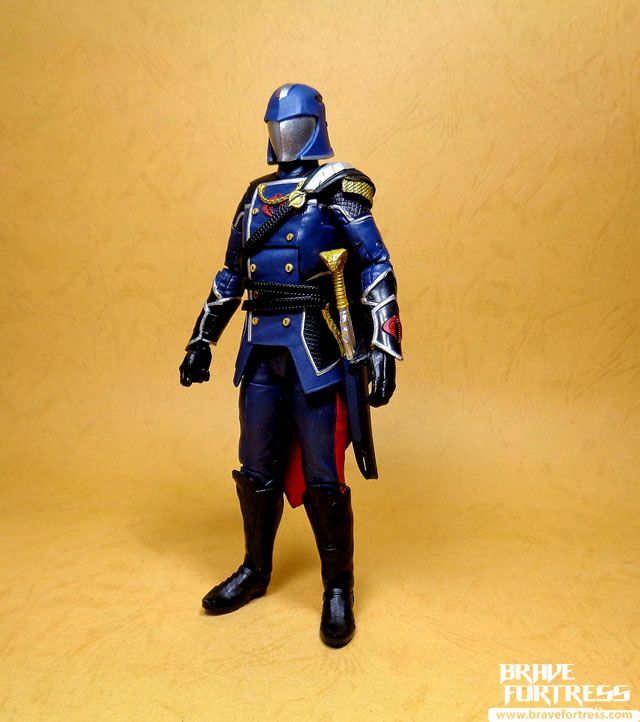 Cobra will rule the world!!!

Comparison with the Hasbro Pulse Exclusive version.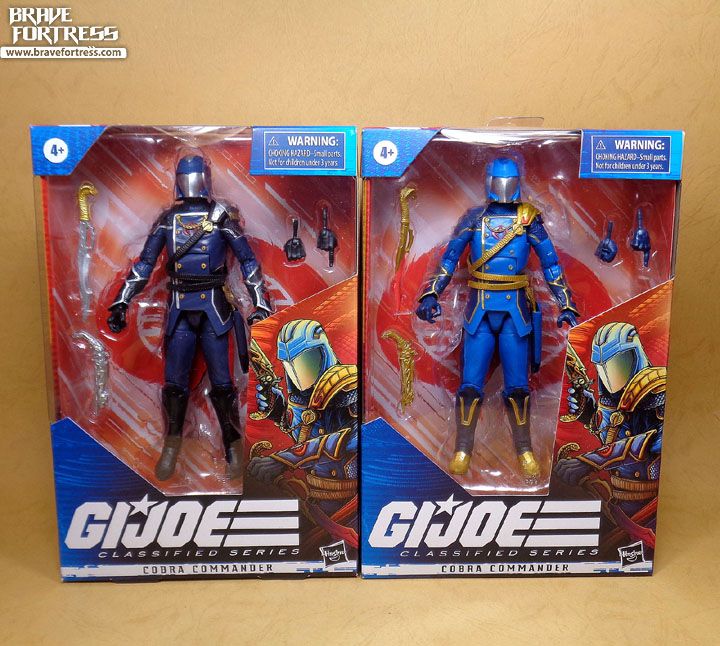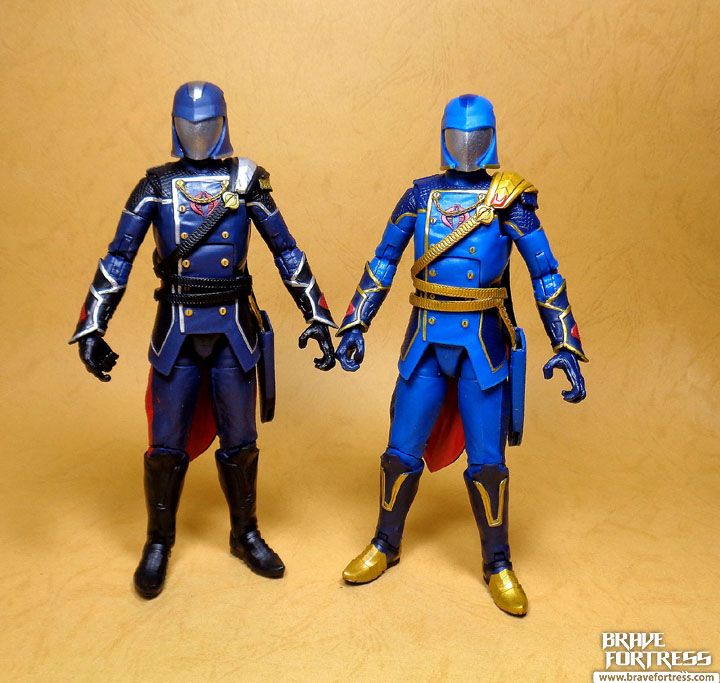 I decided to mix and match the belts to see how things would go.

I really prefer the blue on the Pulse version, as it's closer to the original cartoon's shade of blue, but it still doesn't look quite right even with the removal of the gold belt.

I don't know if taking down the shoulder strap helped…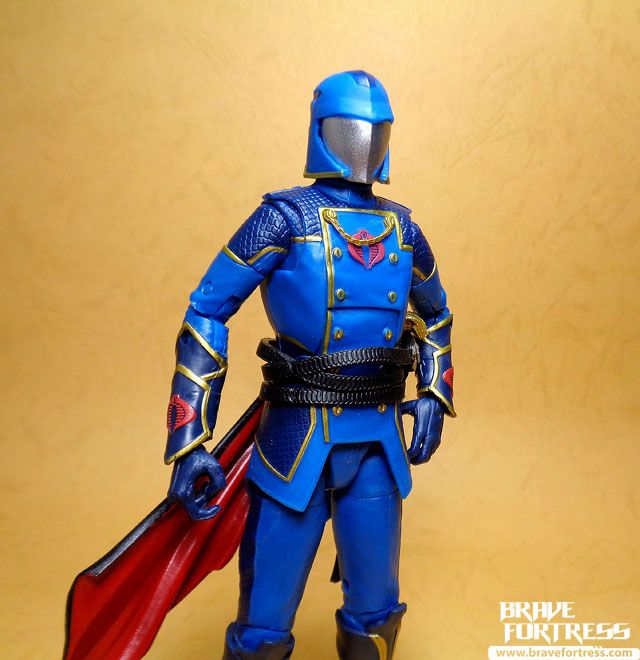 I wanted to swap the boots around too, but I gave up halfway since I was worried the joints would become too loose after tugging on one leg for a while.

I do think it's a huge improvement for the darker blue CC to add the gold belt on him. Making him look more "important".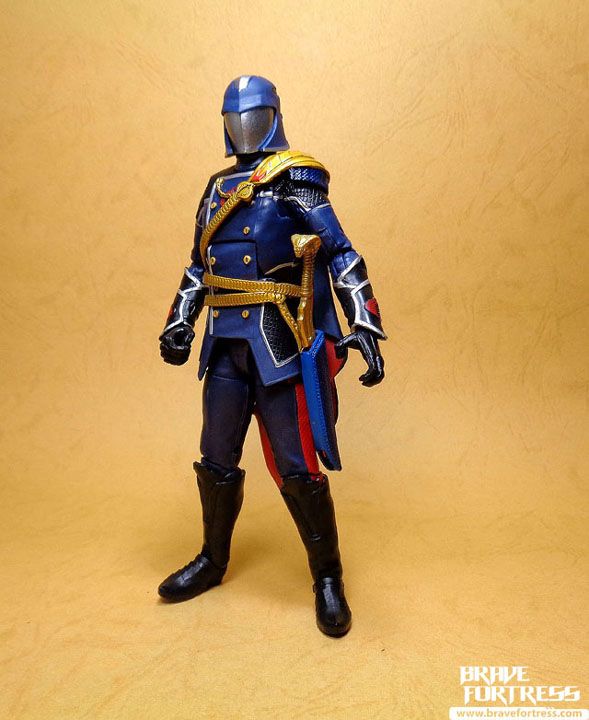 I'm still not quite sure which Cobra Commander figure to go with as my top pick. I really hope Hasbro gives us a more classic looking CC, like what they did with Roadblock.
*Note: Cobra Commander was released alongside Gung Ho and Red Ninja as part of wave 2. I didn't feel like getting Red Ninja so I never got a full wave.
Gold