G.i. Joe Classified Series 07 Gung Ho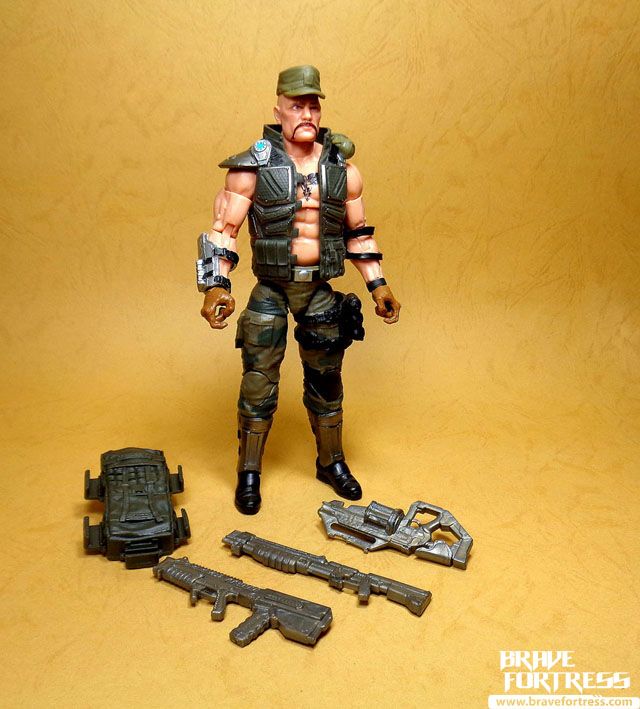 The probably the original most visible G.i. Joe marine (thanks to his chest tattoos back then), Gung Ho was one of the big and burly guys alongside Roadblock back when the 1980's cartoon was first introduced. He looked like he could choke a whole bunch of Cobra goons all by himself.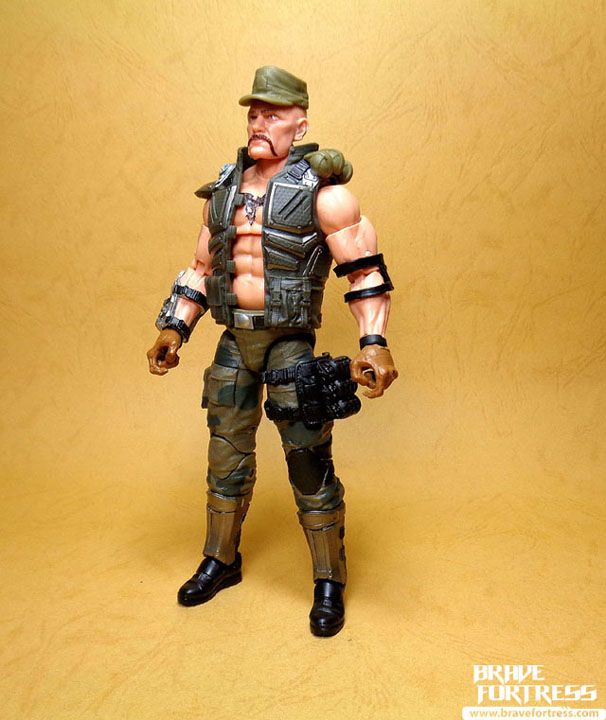 I never expected him to have a Mohawk, guess it's OK, since the hat can cover it up if one is not into that.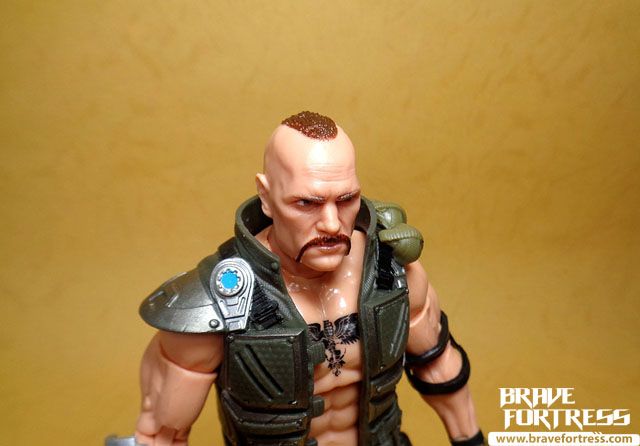 Gung Ho is tall! Roughly the same height as Roadblock, I wasn't comfortable with this at first, but a friend pointed out he really was taller than most guys back in the cartoon.

Here's a screenshot from the original 1985 opening credits. He's tall!

For the Classified version of Gung Ho, Hasbro really decked him out with a LOT of grenades. What is up with that??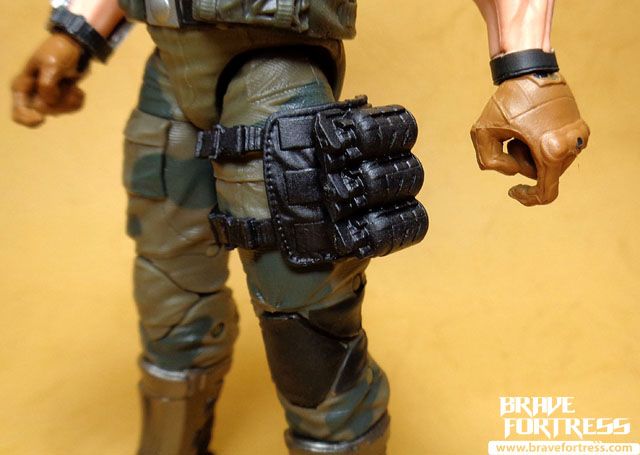 He also comes with removable arm gear, such as elbow pads and a wrist mount, for some reason.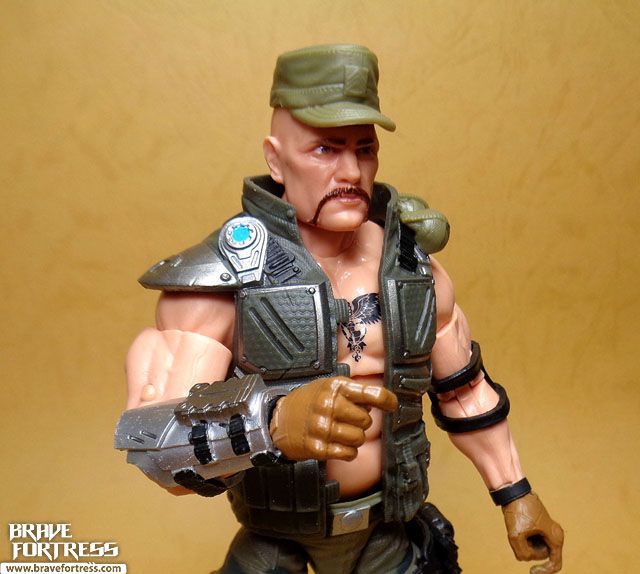 As usual, I am not a fan of the shin armor plates Hasbro gives the Joes, fortunately, the lower legs can be rotated and the shin plates placed out of sight.

I also prefer Gung Ho not sporting so much gear (he hardly had any in the original cartoons), so I removed his other equipment as well. I think it's an improvement. I'm glad Hasbro made the arm gear removable.

All of Gung Ho's guns can be loaded onto his backpack.

For starters, he comes with a rifle.

He then comes with a grenade launcher.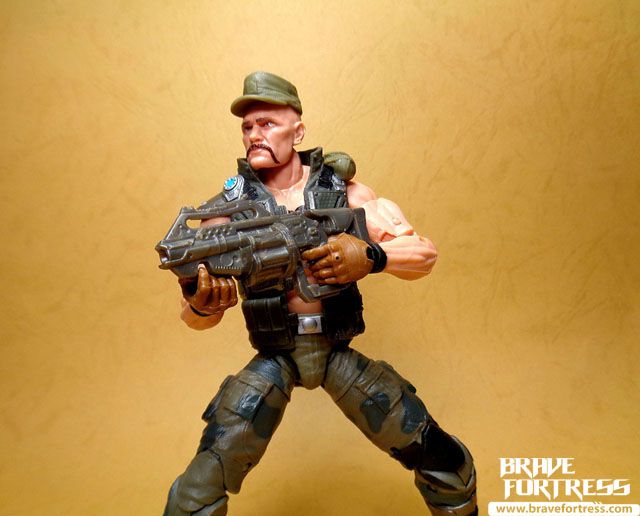 Dual wield!!

Lastly, the big marine comes with a shotgun of sorts.

Overall, not bad, but since this figure was conceptualized in the early days of the Classified line, where the theme was too "sci-fi looking" for a lot of the old fans, I do sort of wish Hasbro goes back and gives us a classic version of this figure. I'm on the fence when it comes to getting the Valaverse upgrades for this figure (to make him look more OG), since the deco of his pants would still be off. I guess I'll wait and see what the finished product of the Valaverse parts would look like first before deciding.

*Note: Gung Ho was released alongside Cobra Commander and Red Ninja as part of wave 2. I didn't feel like getting Red Ninja so I never got a full wave.
Gold