G.i. Joe DVD Battle Packs ~ Arise, Serpentor, Arise
-Serpentor
-Cobra B.A.T.
-Dusty
-Montezuma's Skeleton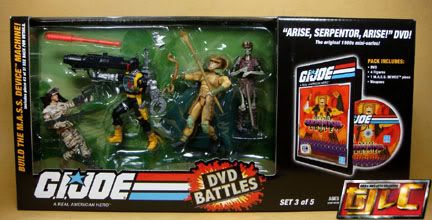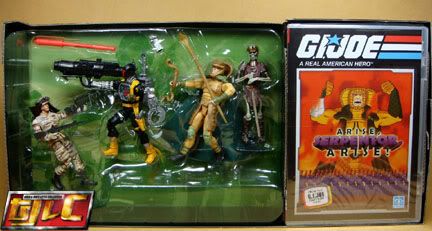 Dusty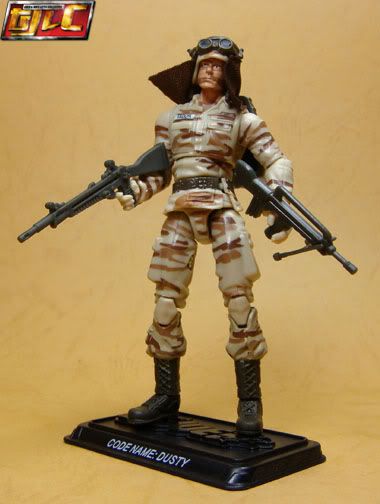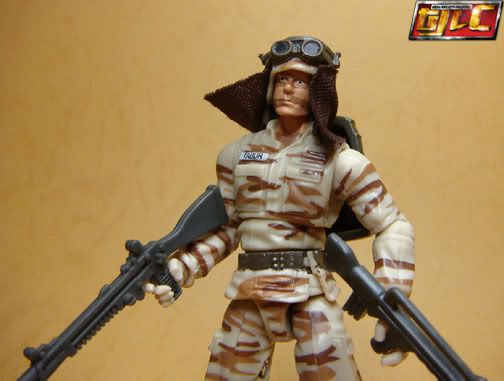 Dusty with webgear

My original Dusty was the first version, lacking the webgear/harness. Fortunately, Big Boys Toys was selling loose figures from his opened boxsets. So I was able to get a proper, toon-accurate Dusty.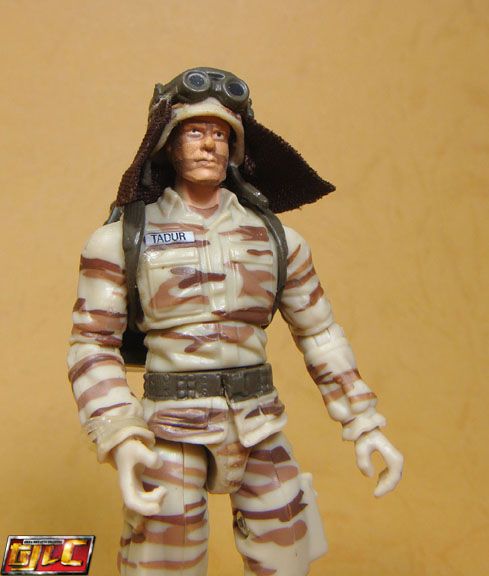 Toon-accurate B.A.T.(red face paint)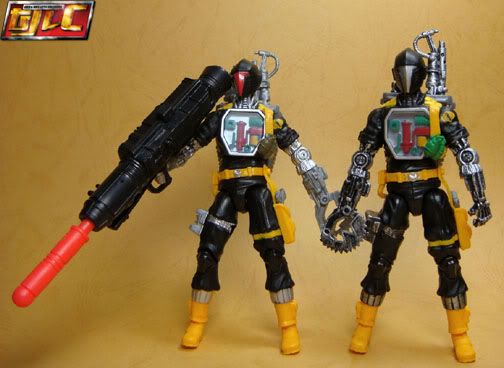 Cleaner details on the "metal" parts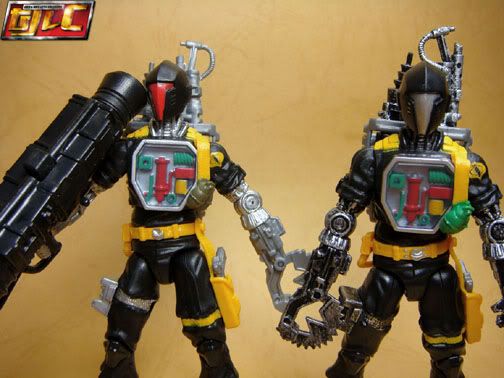 Toon-accurate Serpentor. Comes with "pole" snake and normal Snake (Cobra Commander? ) and his fang weapon (sword not included)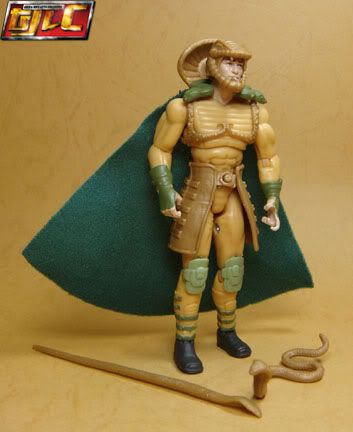 Added sculpts and details on the hood and torso.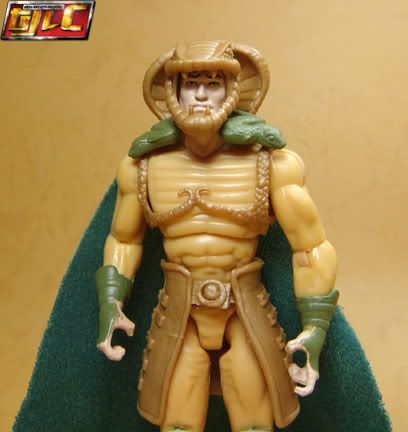 With the single pack Serpentor.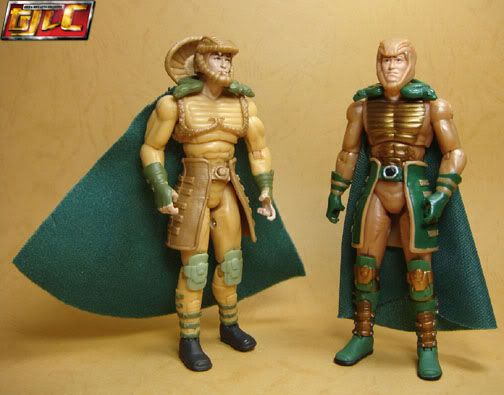 Remains of Montezuma. Crappiest. Joe. Fig. EVER. Not much articulation and can't stand.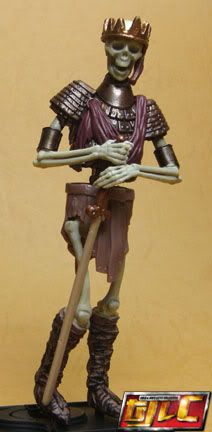 1 more MASS device part left to get.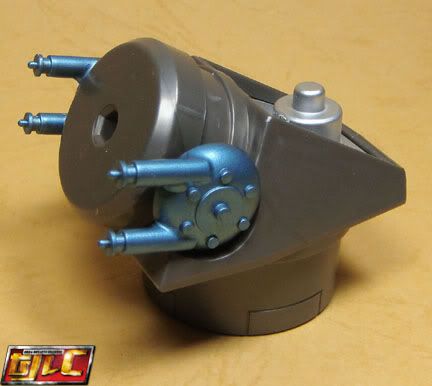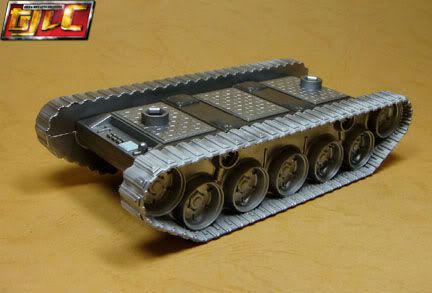 Gold